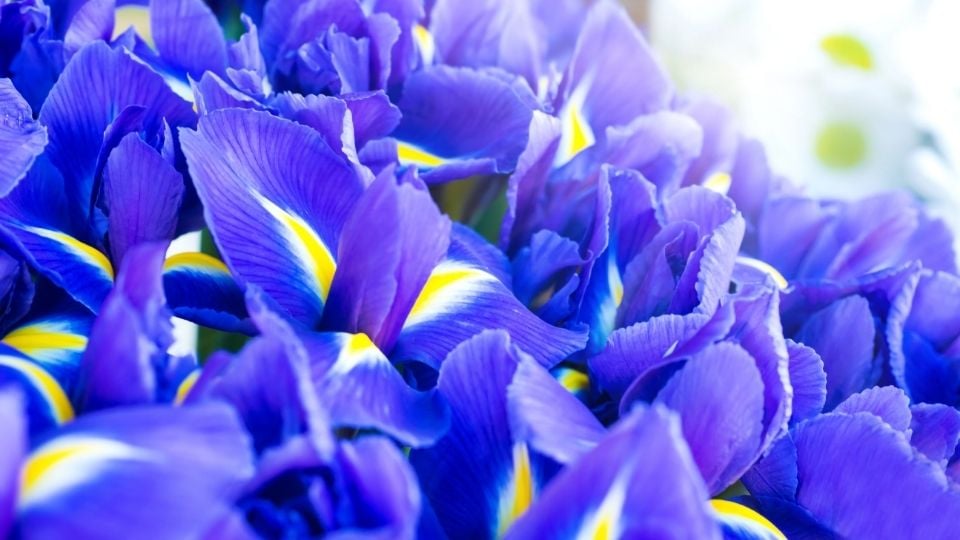 Flower symbolism is not something new in many folklore cultures across the globe. Many common flowers such as rose, lily, tulip, carnation, orchids, and lotus have interesting stories to tell. Read on as we share Iris meaning and symbolism, with its origin, popular varieties and much more.
Iris flower is a priceless gifting bloom that is valued, liked, and appreciated for its colorful hues and a versatile fascinating appeal.
Iris meaning – what does Iris flower mean?
SUMMARY
Iris flower is considered as a representation of wisdom, elegance, faith, and royal happenings in life. The flower is known for its flawless beauty, attractive colors, and different varieties. Irises also signify charm, purity, ecstasy, and compassion.
When words are not enough to convey your deepest message of faith, hope, and admiration; Irises will do the needful for you. This unique and elegant bloom symbolizes royalty and new beginnings. In the language of flowers, Iris flower also symbolizes passion, determination, and relentless hope to fight adversities. People choose this flower to convey their admiration and deep passion for their friends and loved ones. It is a strong symbol of happiness, love, kindness, and respect too.
In ancient Greek stories, the Greek word iris means rainbow. It is a popular garden flower that shares its name with the Greek Goddess 'Iris' who was regarded as the messenger of the Gods and a link between heaven and earth. Mythological stories showed that she used to travel in a rainbow and is a messenger of love, peace between heaven and earth. Based on this theme, Iris flower spiritually means a medium of communication.
Moreover, as the elegant Iris blooms in spring, it is a reminder that the season will soon be there. Thus, this flower is the birth flower for the month of February.
The flower is eventually given as a 25th wedding anniversary gift across many cultures, as it symbolizes wedded love, faithful relationships, passion, affection, happiness, and marital bliss.
These scintillating beauties have much inner magic to offer such as:
It enhances your awareness, improves perspectives about various things in life.
This blossom opens your consciousness for better understanding and perception.
Iris flower is a symbol of honor, grandeur, and unity.
It communicates love, faith, wisdom, and hope and conveys deep emotions and sentiments.
The flower is unique and beholds immense beauty. It comes in many varieties with rainbow shades that are soothing to the eyes and the soul. Since this is an ornamental plant, it can easily be grown in the backyard garden. Purple irises are the state flowers of Tennessee.
During the middle ages, this flower became the emblem of the French monarchy, when Fleur-de-lis became the accepted national symbol of the empire which has the sign of iris flower in it. As irises represent courage, victory, and power; later, this flower became the national flower of France.
---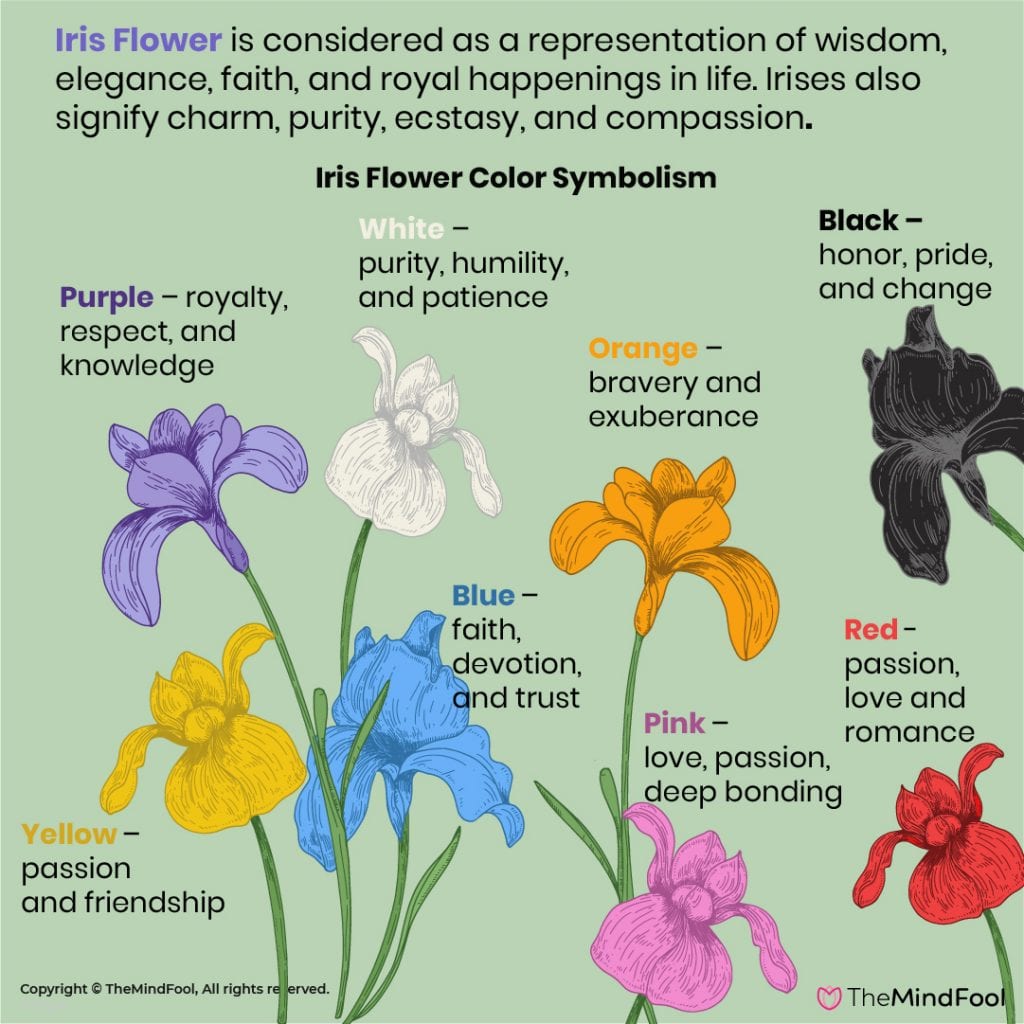 Iris symbolism (Iris flower symbolism)
SUMMARY
Symbolically, Iris flower means honor, valor, wisdom, grandeur, and faith. The flower symbolizes a good omen and is a perfect gift to grace any occasion.
Every flower carries its own symbolic significance and irises are not an exception.
1. Faith
Iris flower is given as a gift to your loved ones to convey the message of faith and good things in life. When life throws challenges at you and you need emotional support to move along well, these flowers remind you to stay positive, to have faith and trust in your intuitions and abilities.
The beautiful hues of this flower tell you to have faith and courage to fight adversities. It symbolizes good things and a better tomorrow that waits; you just need to be positive and look forward to an amazing future.
2. Hope
Irises also symbolize hope and optimism. It reminds you to stay calm and positive minded. Good things in life may take longer to get accomplished but if you are hardworking and persistent in your goals, you will surely achieve it with ease and grace.
If you are hopeful and trust your abilities, you can overcome challenges that come in the way. Irises remind you to never give up and follow your passion, until things are done. There are so many good things around us. You need to be grateful for these. It is on you to see the brighter side of life, amidst all chaos going around.
3. Wisdom
The iris flower symbolizes wisdom and knowledge. It tells you to possess the desire to learn more, to remain curious and inquisitive about new things in life. It is a perfect gift for a family member, loved ones, or a friend who needs emotional support and love to keep going in hard times.
Irises represent eternal knowledge, truth, and honest living. It is a perfect flower for anyone who seeks a deeper awareness of self and also believes in intuitive learning.
4. Royalty
Irises were epitome of royal living and elegance. Kings and royal families from Egypt, France and many nations have given much acclaim and recognition to Iris flowers. Irises ruled the noble and stately traditions thus symbolizing royalty, courage, valor, grandeur, and magnificence.
5. Transformation
Irises symbolize transformation and a transition from anything bad or evil to good things, new beginnings in life. Iris flowers are mesmerizing and beautiful. They carry the message to unleash your hidden secrets and start thinking out of the box.
If you feel stuck and mundane; the flowers remind you to open your consciousness and change your thoughts and perceptions. Thus, this flower is a natural healer and helps to develop your psychic abilities.
6. Valor
Irises are symbolic of valor, determination, and courage. It indicates your self-worth and strong personality. The flower reminds you to showcase bravery in times of adversity.
---
Iris flower facts
The Iris flower carries factual information. These flowers with their bright colors are hard to resist. They are so elegant and sober that you cannot stop admiring them. The key facts of Irises are:
Irises bloom in late spring to early summer in the months of March to June.
The leaves of this flowering plant are tall, elongated, narrow, and sword shaped.
The three long petals of the flower stand upright and they are known as 'standards'. The three sepals that curve outwards and downwards are known as 'falls'.
The flower got its name from the Goddess of the rainbow named 'Iris'; according to Greek mythology.
Irises grow in colder regions, in the temperate climates across northern hemispheres, from Europe to Asia and even North America.
The genus iris has more than 300 species which belong to beardless and bearded groups; and it comes in different shades of blue, purple, yellow, lavender, white, orange, and peach.
In the Victorian era, irises symbolize friendship and close bonding. It is an ideal gift to shower your compliments on someone.
The common iris family types are Siberian iris, bearded irises, iris germanica, Louisiana iris, and Dutch Iris.
Vincent Van Gogh was fascinated by the elegance of this flower and created mesmerizing paintings based on this theme floweret.
Iris flower gardens are found in Presby memorial iris garden in New Jersey that house 10000 different species of the flower. Another renowned iris garden is located in Florence, Italy.
The Iris Croatica is the national flower of Croatia.
The Iris Nigricans, commonly known as black iris, is regarded as the national flower of Jordan.
---
Iris flower meaning in myths and legends
The traditional cultures of several nations have considered iris flowers as a symbol of good fortune and pleasant beauty. A few of them are discussed below:
1. Greece
Iris means 'Goddess of the rainbow" which is phonetically pronounced as "eiris". The Greek goddess iris was the messenger of the gods and she was the medium of communication between heaven to Earth. Iris symbolism is an old concept in Greece where goddess Iris was believed to be a messenger for Zeus and Hera.
She is also said to accompany female souls into their journey of afterlife. These flowers were named to honor the greatness of the goddess and bring good omen on Earth. Moreover, the ancient Greeks used purple irises on the graves of women, forming the goddess of the rainbow an aid to help them reach heaven. As the flower symbolizes purity it was planted over the graves of women to summon the goddess and seek help from her. Thus, white irises are a great choice as a funeral flower as it represents purity, virtue, and morality.
2. Japan
In Japanese culture, iris flower symbolizes purity and clarity. It was considered as a healing flower for purifying evil and negative energies. Japanese people believe that purple iris flowers bring the message of love, kindness, and compliments. Blue iris symbolizes hope and faith.
3. France
In France, irises have a long history. The royal family of the French monarchy had used this flower emblem for centuries. It is known as 'Fleur-de-lis'. In French culture, the three petals of the iris flower symbolize 'trinity'. It represents faith, valor, and wisdom. Moreover, the French people also believed that iris flowers denote purity, brightness, hope, solemnity, and freedom.
4. Egypt
In ancient Egypt, people believed that iris flower symbolizes authority, power, and purity of human souls. Thus they are used as funeral flowers to adorn and respect the pharaohs funeral temples. They believed that the flowers would protect the powers of the pharaohs in their next life.
In Egyptian culture, irises symbolize protection and regeneration of life. The Egyptian kings were mesmerized by the beauty of these stately flowers and its exotic drawings are still found in olden Egyptian palaces. It symbolized courage and admiration.
5. China
Iris flower is known as 'The purple butterfly'; because it blooms in spring and brings the message of the arrival of summer. The flower symbolizes change and transformation. When the summer winds blow, the petals of the flower flutters like a butterfly and adds beauty to its surroundings.
In ancient china, a belief was prevalent that irises put inside the house can repel negative energies. It is a natural healer that can destroy evil forces and make the place a pure one. It ensures purity and cleansing of energy.
6. North America
The 'blue flag' flower is an iris flower that is native to North America. This flower is widely grown in the eastern USA and eastern Canada. This flower is known as Iris versicolor in the United States. The iris is the state flower of Tennessee.
It is also the provincial flower of Quebec. Irises signify deep sentiments and emotional attachment. It also represents hope, conviction, and knowledge.
---
Iris flower color meaning
The color of the blossom carries special messages and conveys deeper connotations. This is why irises are a good fit for any occasions, be it a corporate gifting, or a gratitude gesture; or even for sympathy and 'get well' messages. Let us analyze the multi colored iris flowers and their symbolic importance.
1. Purple iris meaning
Traditionally, purple irises symbolize royalty, respect, knowledge, and compliments or wishes sent to your loved ones. Purple iris suits birthday gifts. It can also be given to couples who are celebrating their 25th wedding anniversary; as a mark of life-long friendship, faith, and commitment.
Purple is known as a royal color. A bouquet of purple iris signifies adoration, dignity, and success. Purple irises were planted to bring good luck and happiness at home.
2. Blue iris meaning
Blue irises are usually presented in religious ceremonies. They depict faith, devotion, trust, belief, and hope. A blue iris is a symbol of peace and serenity. It is a romantic color which also means grace, elegance, and innocence. As the flower carries the message of hope and fresh beginnings, this is a perfect gift for someone who is trying to achieve their goals.
3. Yellow iris meaning
The color yellow represents passion, friendship, and deep bonding. You can give this flower to a loyal friend to show your gratitude. A yellow iris flower carries positive vibes, so it means happiness and joy. It is a perfect gift for weddings, corporate bouquets or felicitation ceremonies.
4. White iris meaning
White iris flowers symbolize purity, humility, patience, and innocence. It also symbolizes sympathy and compassion for a bereavement or intense grief following the passing away of a dear one. White irises are gentle and eye-catching.
It is soft, modest, and elegant. It is a widely used burial flower. You can also see this flower decor in weddings and anniversaries because it represents harmony and purity.
5. Violet iris meaning
Violet irises are usually the light colored version of purple iris. Though the color hues are similar, yet the meanings vary. Violet iris flower represents gracefulness, youth, charm, and elegance. Violet or lavender irises are delicate and showy flowers. It represents refinement.
6. Pink iris meaning
Pink irises speak romance, love, understanding, bonding, and deep friendships. It is a perfect gift for romantic couples; married couples or people celebrating their wedding anniversaries. It is graceful; full of love, passion, and innocence.
7. Orange iris meaning
The hues of orange are symbolic of bravery, courage, and passion. This iris color is vibrant, bright, and full of life. The orange iris flower also symbolized excitement, full of exuberance and enthusiasm.
8. Black Iris meaning
The black iris is a rare combination of dark purple and black. This flower is the national flower of Jordan. It blooms in spring. This flower has dark black petals that represent honor, pride, growth, change, renewal, and grandeur.
9. Red/peach iris meaning
Light color red or peach irises are symbols of passion and love. It denotes admiration and adoration. The red color with its bright hues speaks desire, romance, and respect. You can gracefully present this flower as a first date gift or for wedding anniversaries for love birds to strengthen their bonding.
---
Different Types Of Iris Flowers
The irises come in many varieties with different shapes, sizes, and colors. It can décor your home garden with elegance and beauty.
1. Louisiana Iris
This is beardless irises flowers that are mostly found in gulf coast areas. They are water loving plants and need acidic and sandy soil, which prefer mild summer temperatures. In North America, these irises are found in the midwest and southern USA. It needs moist spring weather and the plant can grow to a height of 12 to 60 inches, depending on the variety being cultivated.
2. Japanese iris
The Japanese iris is also known as Iris ensata. The plants need a continuous source of moisture, full sunlight, and a rich fertile soil. They grow near a pond or stream. It is usually found in Eastern Asian nations.
3. Siberian iris
The Siberian irises are beardless iris flowers that come in shades of violet or blue or purple. It is mainly found in Northern Asia and grows to a height of 3 to 4 feet. The Siberian irises need partly sunny weather with mild temperatures.
4. Dutch iris
The Dutch irises are native to Holland. The flowers are usually blue, yellow, or white. These grow from bulbs, so they are known as bulb irises. The bulb is grounded deep inside the soil, up to 6 inches underneath.
These flowers are widely cultivated in small nurseries in Holland but the parent species are found in Spain. It needs cool weather with mild sunlight. It can grow up to 18 to 24 inches tall.
5. Iris Germanica
These are showy flowers belonging to the genus iris, native to Germany. It is also called as German iris. These flowers grow from orris roots. This flower is widely found in southern Europe and Mediterranean lands. The bloom time is around May. It is a herbaceous perennial plant that needs medium water, a temperate climate, and partial shade.
6. Bearded iris
Bearded iris is a colorful perennial that grows in March-April and has sword-like leaves. They are drought tolerant. They have fleshy and thick roots, called rhizomes. These are found in North America in the states of Dallas, Texas, and even far south of the continent.
---
Iris flower meaning in dreams
When you dream about flowers, it is a good sign of positive things, passion, love, friendship, creativity, and much more. Flowers convey your heartfelt sentiments and feelings. Dreaming about irises symbolizes happy life and sweet memories. It represents contentment, prosperity, and peaceful living.
As iris bloom in spring, it means positive things that are bright and accomplishing. Dreaming of iris flowers is also associated with positivity and inspiration. It refers to the intuitive understanding as well; referring that life always has positive things to look at. You should always remain hopeful and appreciate changes that only happen for your betterment.
An iris dream meaning is usually symbolized by its flower colors.
1. Blue iris
When you dream about a blue violet iris flower, it means freedom of thoughts and expression. You have grown your perspectives, imagination, creativity, and sensitiveness.
2. Yellow iris
It refers to creativity, intellectual progress, clarity of thought and understanding. Yellow irises also mean protection from evil influences in life.
3. Indigo or lavender iris
If you dream about an indigo or lavender iris, it may mean in-depth emotions and sentiments. It also represents shadow self, deepest fears, expression of negative emotions leading to emotional healing.
4. Purple iris
A purple iris in dreams means self awareness, self love, intuitive learning. It also denotes better perception, balanced emotions, and peace of mind.
5. Orange iris
An orange iris in your dreams may signify harmony, inspired living, and good social relationships.
---
Iris flower tattoo meaning
If you want to get an iris flower tattoo; it would mean wise love and blessing. The irises are full of positive vibes and innocence. As these tattoos are primarily done by females, it carries a message of gracefulness and femininity. The tattoos have innovative designs and represent good luck and inspired living. You can have specific color tattoos, as it has different meanings that can work for you.
Iris tattoos also symbolize faith and hope. It represents admiration and adoration for the person you love the most. The amazing and customized unique tattoos come in bright colors and can be done by women on their arms, back, shoulders, neck, and foot.
Some iris tattoo designs are:
Iris flower uses
Genus irises are showy flowers that are very attractive and beautiful. The flower has multiple uses.
Irises are widely used for making wedding bouquets, anniversary flowers, and funeral flowers.
It is also used for making essential oils and cosmetic body lotions.
Irises are used for making medicinal and herbal products.
It is widely used in making fragrances and perfumes.
The cut flowers and its extracts are used in curing skin acne and hair problems.
The video link mentioned below explains Iris meaning and symbolism
---
Parting words from TheMindFool
Iris flowers have always fascinated humans with their beauty and elegance. Being a work of creation, irises decorate its surroundings and bring faith and optimism all around. It rings positivity and grandeur and is a symbol of passion too.
It reminds you to focus on the precious moments and live by it. As the flower blooms near the wetlands, it symbolizes abundance. It's message is, positivity is all around us. It is for us to strike the chords of faith and courage and see life from a fresh perspective.
As the flower is a spring bloom, it represents rebirth and a fresh start. Irises remind you to appreciate change and accept it as it comes. As these flowers are attached to human sentiments, it symbolizes purity and protection.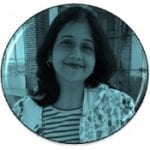 Chandrani Mukherjee
A Psychologist with a master's degree in Psychology, a former school psychologist, and a teacher by profession Chandrani loves to live life simply and happily. She is an avid reader and a keen observer. Writing has always been a passion for her, since her school days. It helps to de-stress and keeps her mentally agile. Pursuing a career in writing was a chance occurrence when she started to pen down her thoughts and experiences for a few childcare and parenting websites. Her lovable niche includes mental health, parenting, childcare, and self-improvement. She is here to share her thoughts and experiences and enrich the lives of few if not many.