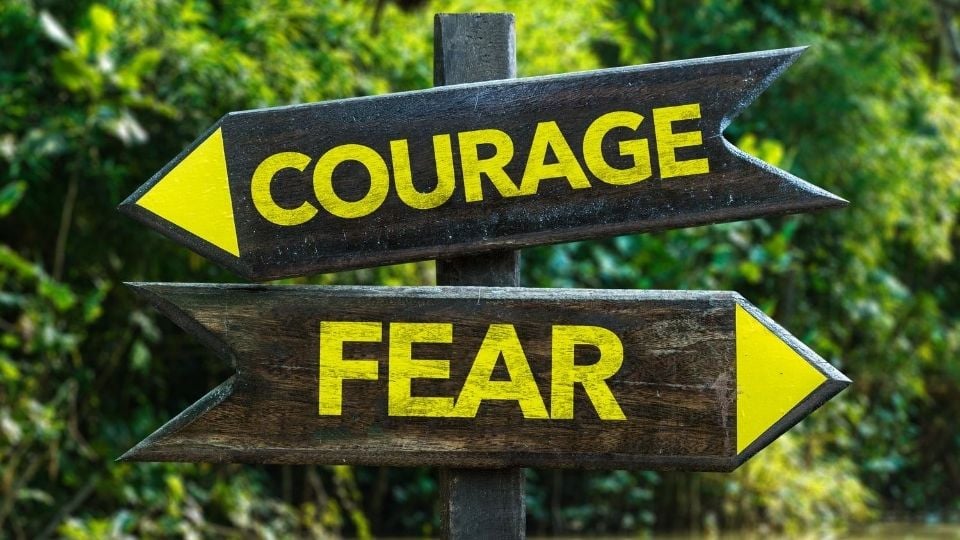 Showing courage is not the absence of fear, it merely indicates the ability to overcome this fear. So, is it okay to be afraid? How can one show courage? These are just some of the many questions that come to mind when one hears this saying.
Many renowned authors have used this phrase in their speech to the world indicating their importance. The meaning goes way deeper than the words. In this article, we take a look at the same.
Fear and Hunger are two feelings that govern the majority of human emotions. For instance, why do you work? The common answer to this question would be to earn money. Money that can buy you stuff.
But ultimately, all the stuff is to satiate some or the other kind of hunger. Interestingly, we are always striving to work better. This is because of the fear of losing our position and importance in the organization. This is applicable to your personal life as well.
We strive to do the best for our family because we fear losing their loyalties. Deep down most of our actions are connected to fear or hunger. Interesting, isn't it?
Who Wrote The Quote 'Courage Is Not The Absence Of Fear'?
---
When you hear courage is not the absence of fear, it is just the tip of the iceberg. Franklin D. Roosevelt, former President of the United States of America gave us this famous quote. He said, "Courage is not the absence of fear, but rather the assessment that something else is more important than fear."
President Roosevelt was a great orator. He had the capacity to captivate his audience with his words. He led America through various events that changed the course of history. This included the Great Depression and World War.
These events were landmarks. Suicides and deaths were at an all-time high. Clearly, President Roosevelt would rely on his inspiring speech to help the citizens find the courage to overcome the challenging scenario.
The countrymen looked forward to his motivational words as his government worked hard to improve the economy. It was during this time that Roosevelt spoke about courage not being the absence of fear. Such is their impact on the history of the United States of America as well as that of the world.
Meaning of 'Courage Is Not The Absence Of Fear'
---
Courage is not the absence of fear- what does this phrase mean? When decoded literally, this means that being courageous does not mean that you can't be afraid. Well, the literal meaning is true only to a certain extent.
Like we said previously, fear is an extremely strong feeling known to govern a lot of our emotions and actions. You will rarely come across someone who has no fear. These could people who have mastered the art of aparigraha or given up on the materialistic pleasures of the world.
It is okay to be afraid. However, when you have courage, you know that there is a road beyond the fear. Courage teaches you to look at the larger picture and this gives you the ability to overcome your fear.
When you understand that the end goals are far more important than the fear in your heart, you will muster the courage to move ahead. This is what is implied when one hears that courage is not the absence of fear.
In even simpler terms, courage indicates the ability to overcome your fear. When you are afraid of something, it will stop you from achieving the goal in that direction. We all experience fear creating a mental block in our head, at some point in life.
Each time we are faced with such a challenge-there are two options. You can choose to restrict yourself and live with your fear. The second and more apt option is to find the courage to overcome your fear and achieve more in life. The courage that you muster will decide the path that you choose.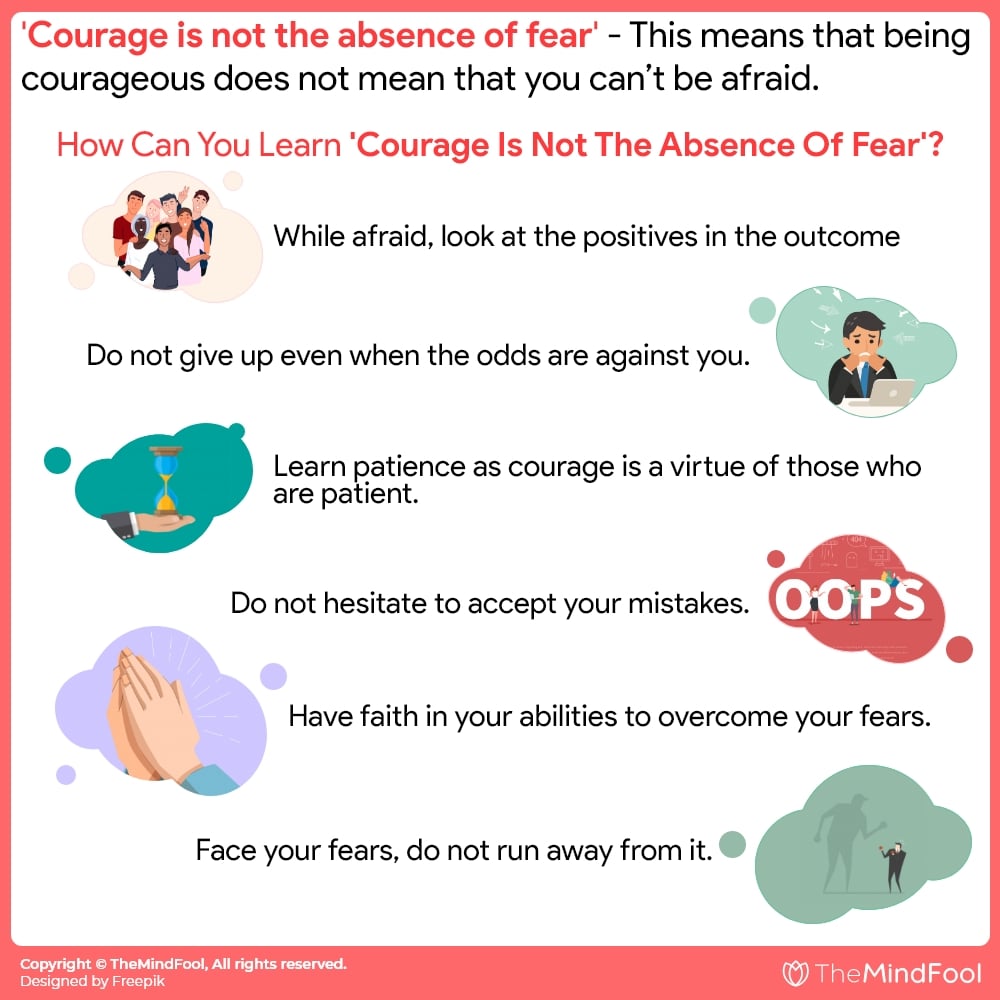 The African Connection
---
Interestingly, Roosevelt was not the only person to talk about courage and the absence of fear. In fact, this phrase may not have originated in America. Records indicate that the great African leader Nelson Mandela was the first one to put the phrase together.
In one of his addresses to the people of his country, Mandela talked about his learning. He mentioned how he learned that courage was not the absence of fear but the ability to overcome it.
Like Roosevelt Mandela was also a renowned leader. He is known to have helped Africans in their fight for freedom. His words inspired many Africans to break the shackles of slavery and fight for their freedom.
He gave them the courage to overcome their fears and unite for the cause through phrases like – "Courage is not the absence of fear, but the ability to triumph over it."
Mandela spoke about how his life experiences had taught him this valuable lesson. Many people were inspired by his great words that ultimately led to the success of the freedom movement.
The Brave Men/Women
---
History often talks about brave men and women who changed its course. The list of such great men includes Mahatma Gandhi, Franklin Roosevelt, Nelson Mandela and many more.
The one defining quality that has helped these men stand apart from the crowd is their courage to overcome their fears. Had they chosen to be limited by their fears, the world would not be as we know it. The ability to overcome fear is indeed magical. It is what will set you apart from the common crowd.
If you intend to be one of the great leaders in your domain, this phrase is the inspiration that you look for.
How Can You Learn 'Courage Is Not The Absence Of Fear'?
---
All great lessons in life are learned through experiences – what you and I face in our day to day life. Every single moment of our life is an opportunity to learn. Even a child has to overcome his fear of hurting himself or herself in order to find the courage to walk.
Simply put, this is not something we can learn overnight. While we are practicing it in different scenarios, it takes time to be implemented as an attitude change.
Here are a few ways through which you can teach the mind that courage is not the absence of fear
Each time you feel afraid, remind yourself to look at the positives in the outcome.
Do not give up even when the odds are against you. Give your best shot to every challenge.
Learn to develop patience because courage is a virtue of those who are patient.
Face your fears, do not run away from it. Each time you choose to run away, the fear only magnifies itself.
Have faith in your abilities to overcome your fears. There are times when the world may not be by your side, but you must not lose faith in your abilities.
Do not hesitate to accept your mistakes. This is one of the first steps to overcome your fears and find the courage to move ahead in life.
Learn to accept feedback because that will help you develop the courage to overcome your fears. You never know someone may have a better technique.
Be willing to adapt. You can't expect the same strategy to help you overcome your fears every time. So evolve and improve.
Celebrate your victory. Each time you overcome your fears or show courage, appreciate your abilities.
Go with the flow and take every situation in life as it comes. Do not let your fears overpower your zest for life.
10 Courage Is Not The Absence of Fear Quotes
---
A quote is like an inspiration or a thought that domain leaders have given the world. While Nelson Mandela spoke about the importance of overcoming your fear and Roosevelt talked about looking beyond it, there were many who gave the world various inspiring thoughts on the same lines.
Let us take a look at some such quotes:
1. "True courage is not the brutal force of vulgar heroes, but the firm resolve of virtue and reason."

– Alfred North Whitehead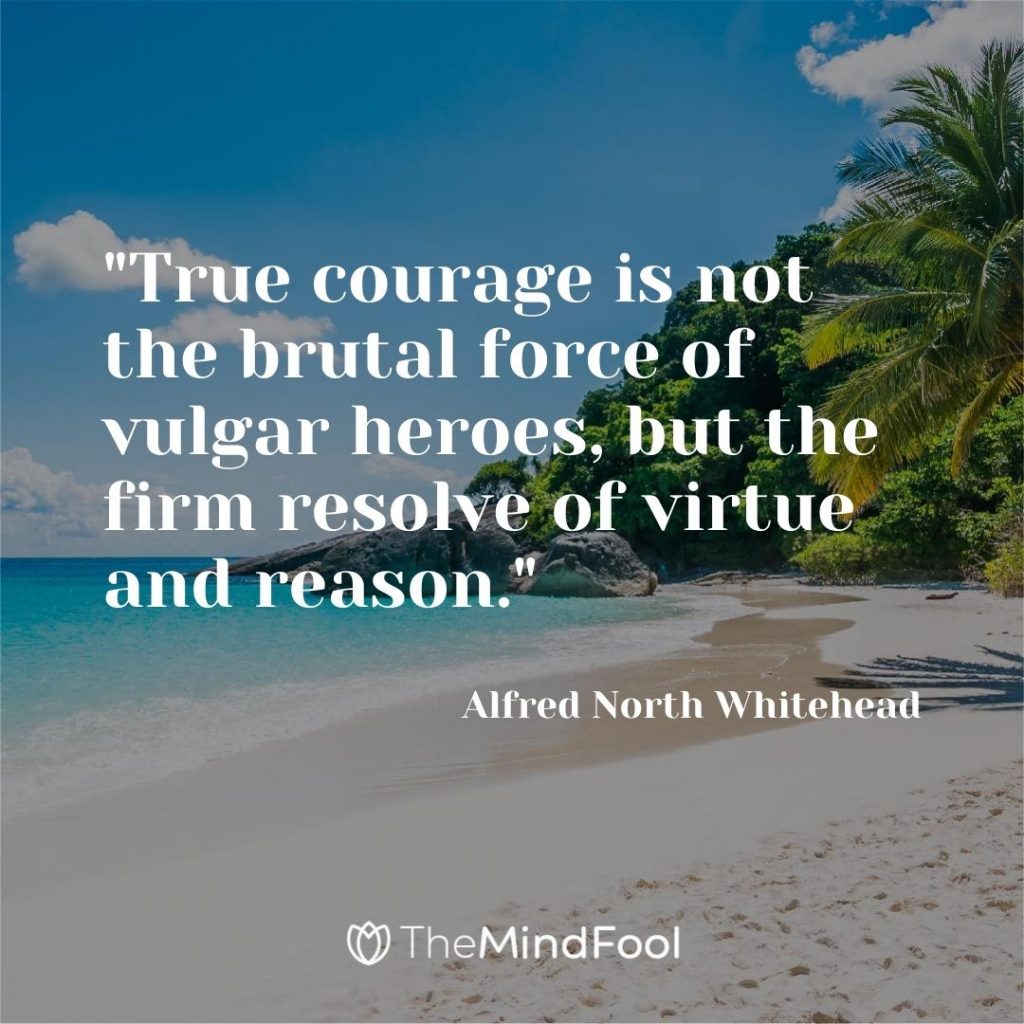 Courage requires patience. We often tend to give up in scenarios where conditions are not favorable. But the true test of courage is when you choose to patiently fight your battle on the basis of logical reasoning.
2. "Courage is the first of human qualities because it is the quality which guarantees the others."

– Aristotle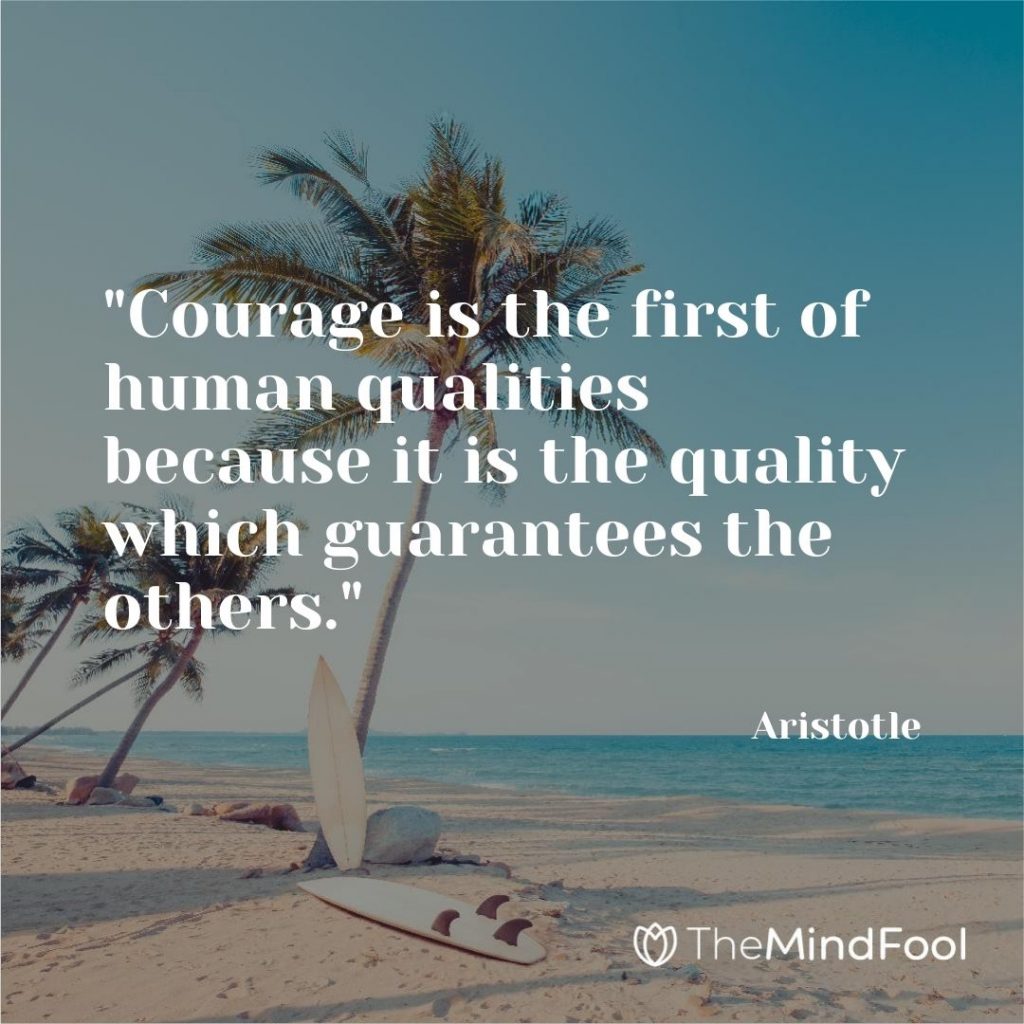 The great philosopher Aristotle gave us this wonderful thought. He talks about courage being the most important human quality. In fact, it is a quality that defines our relationship with others.
3. "How few there are who have courage enough to own their faults, or resolution enough to mend them."

– Benjamin Franklin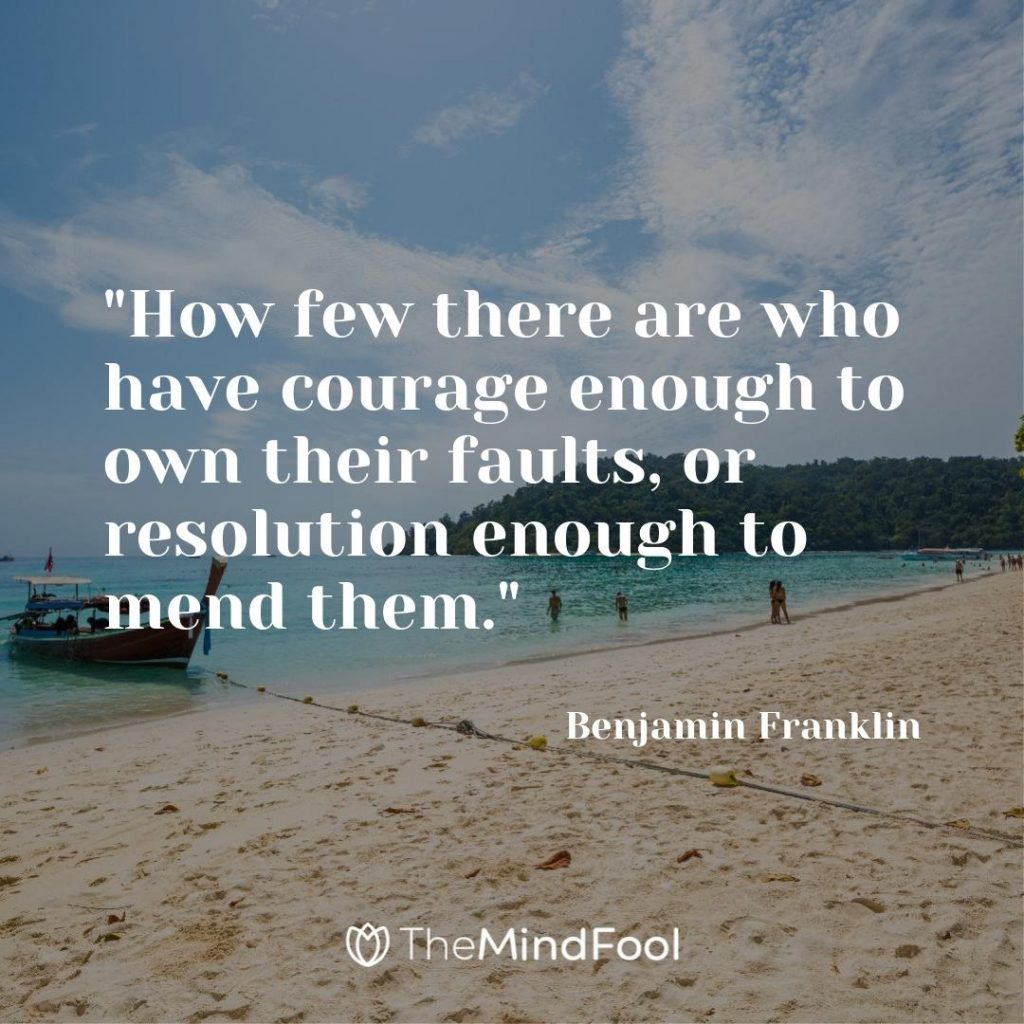 This quote beautifully explains the importance of courage to own up to one's mistakes. The first and most important step towards improving in life is to accept your mistakes and rectify them.
4. "Courage is contagious. When a brave man takes a stand, the spines of others are often stiffened."

– Billy Graham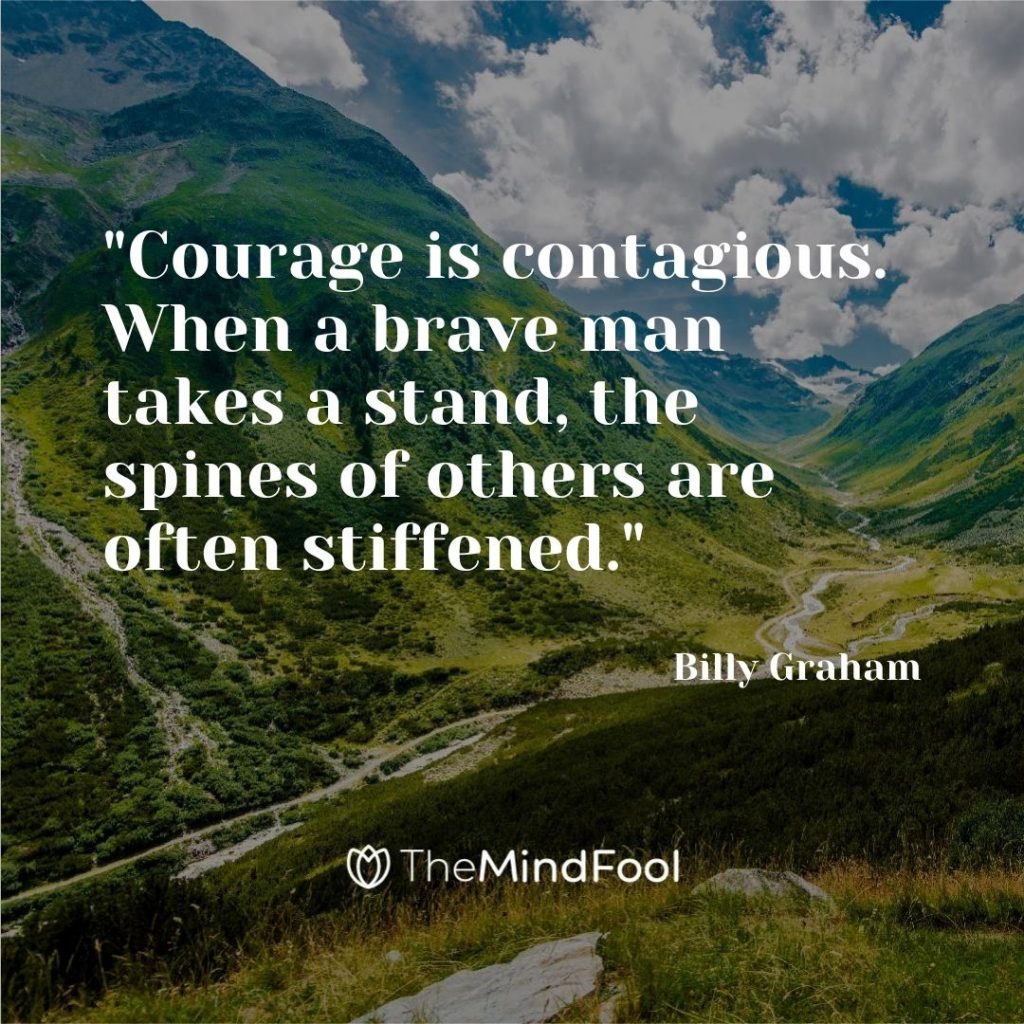 People often wait for others to take the stand because they are worried about the consequences. But then there are those few who are the first to take a stand. Once they do so, many follow suit. Clearly, courage is the defining quality of a leader.
5. "Failure is unimportant. It takes courage to make a fool of yourself."

– Charlie Chaplin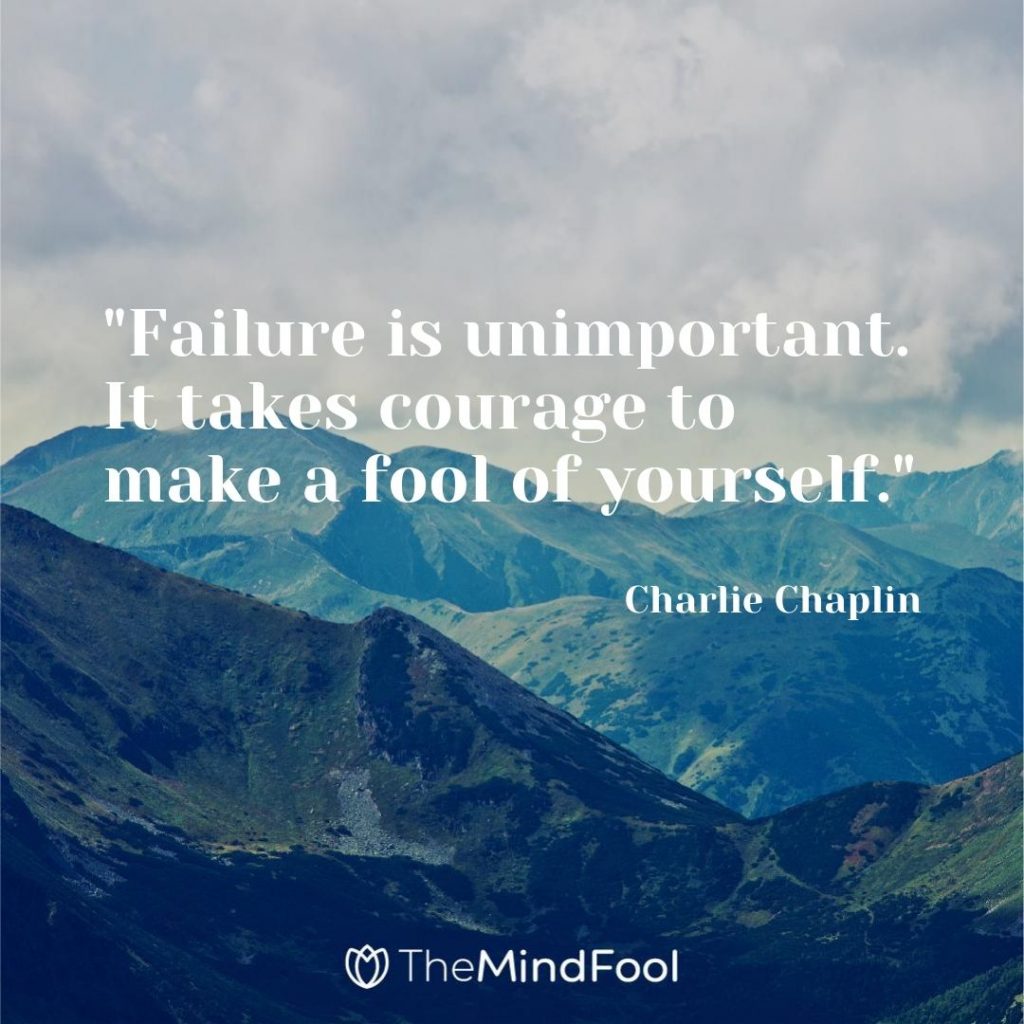 Failure is not easy. Most people are afraid of failing. But if you don't have the courage to fail, you will never find the passion to succeed.
6. "There's only one requirement of any of us, and that is to be courageous. Because courage, as you might know, defines all other human behavior."

– David Letterman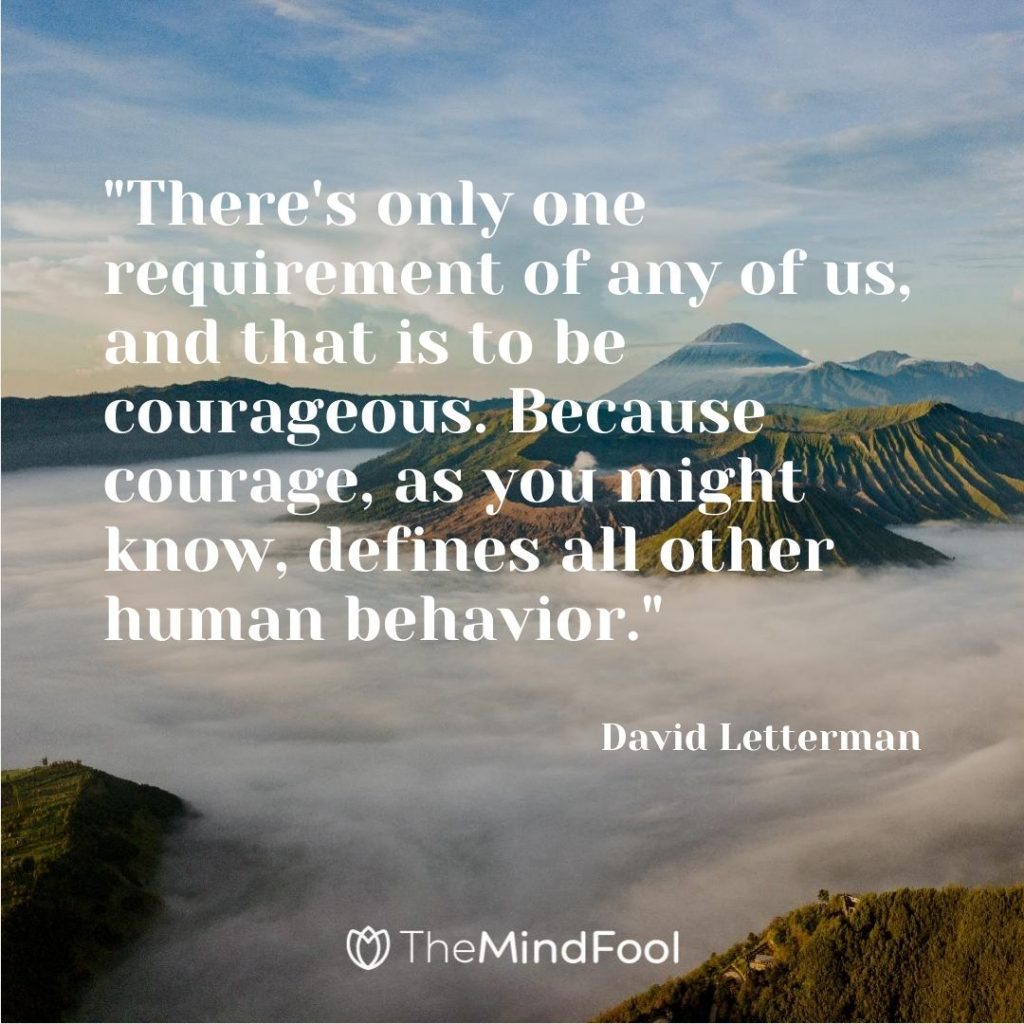 Another impressive saying that explains how courage is the foundation for all human behavior.
7. "Inaction breeds doubt and fear. Action breeds confidence and courage. If you want to conquer fear, do not sit home and think about it. Go out and get busy."

– Dale Carnegie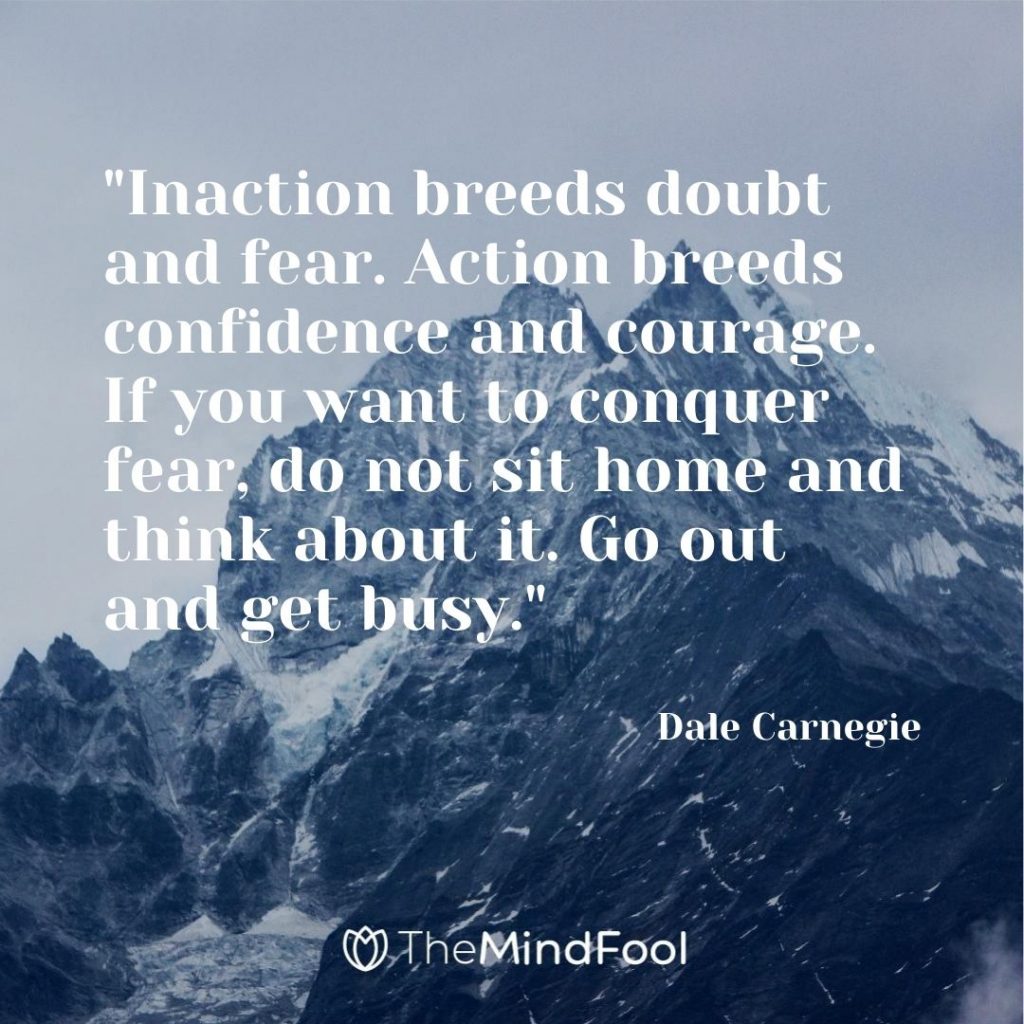 If you know something is wrong and still choose to ignore it, it will feel doubt and fear, lowering your self-confidence. But when you develop the courage to overcome your fears, you will end up being in control of the situation.
8. "The brave man is not he who does not feel afraid, but he who conquers that fear."

– Nelson Mandela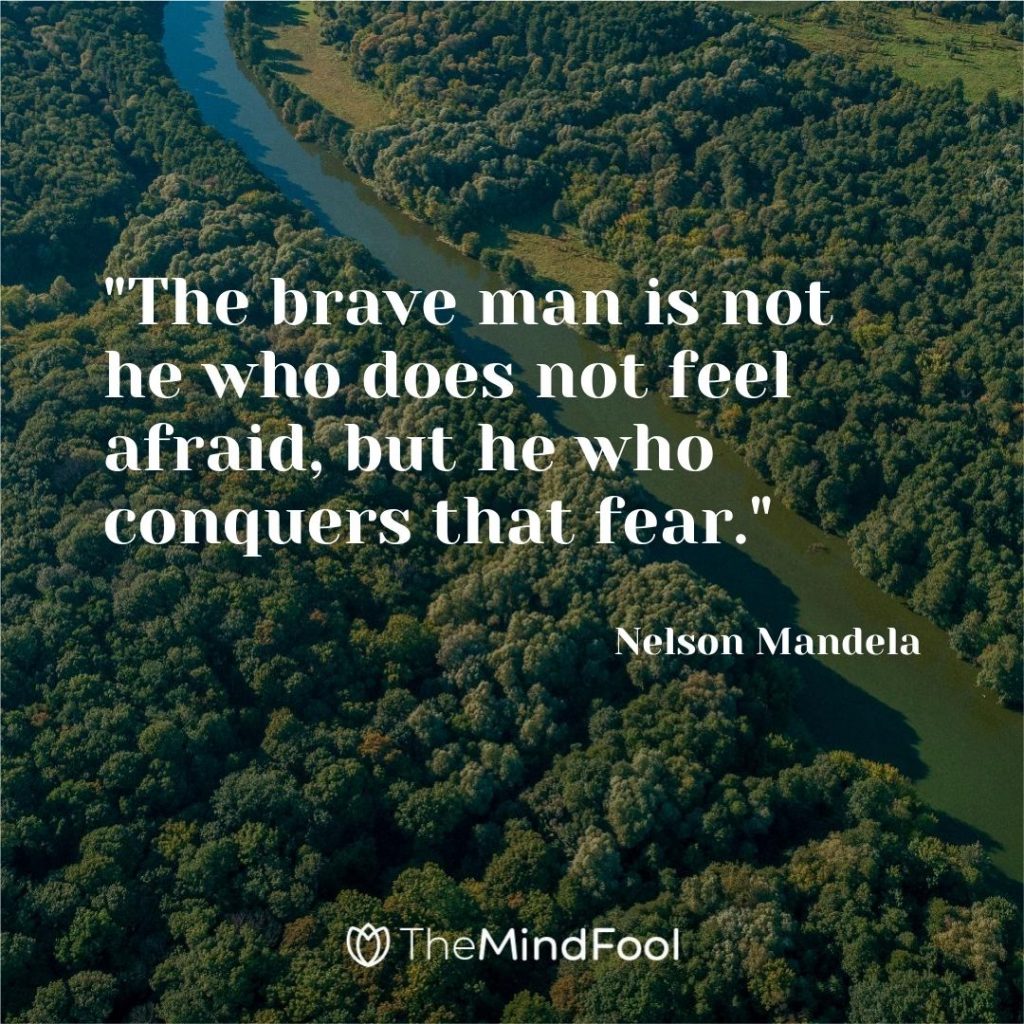 This one of Mandela's famous quotes where he talks about the importance of overcoming fear in order to move ahead in life.
9. "Nothing in life is to be feared. It is only to be understood.'

– Marie Curie
The great scientist Marie Curie pens her thoughts in this beautiful saying. Fear remains a problem only as long as you tend to avoid facing it. Once you face it, you can easily overcome it.
10. "The key to change… is to let go of fear."

– Roseanne Cash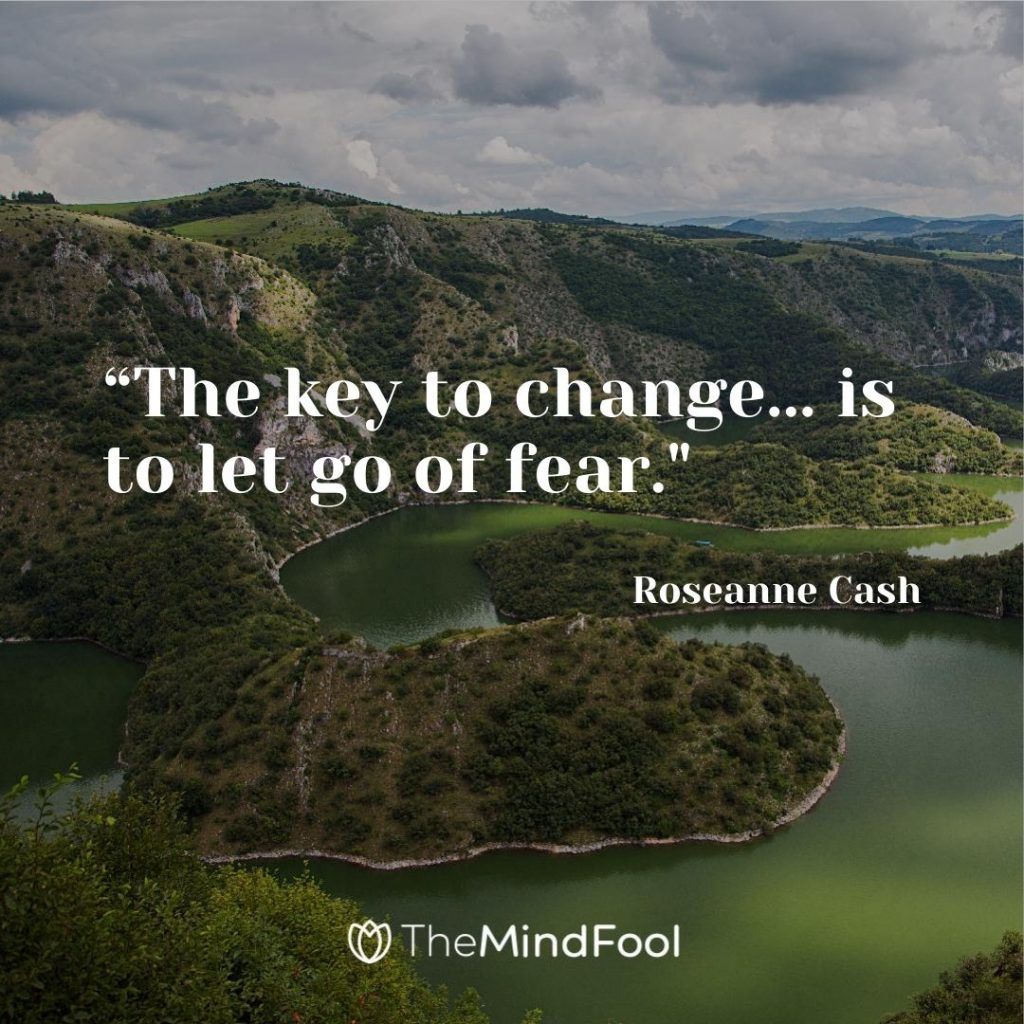 When one learns to overcome fear, they experience a change in the attitude towards life. Such people are willing to push the wall to achieve more.
Concluding Note
To develop the mind's abilities to look beyond the feeling of fear is a tough task. It requires practice. However, a helpful way to do this is to speak to your near and dear ones. Discuss the situation with them. They may be able to guide you on methods to overcome your fears and muster courage.
You can also speak to a professional coach and get wellness advice from them. There are many ways, all of them take time to show results. Courage is not the absence of fear- You need to remember the life-changing impact of imbibing the phrase in your real life!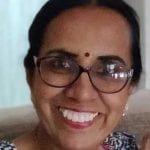 Kavita Shahani
A freelancer by profession, Kavita writes on a variety of topics, mental health being one of her favorites. Fond of traveling, socializing and meeting new people, most of her inspiration for writing comes from real-life scenarios as well as experiences. Her motto in life has always been to look for a reason to smile.