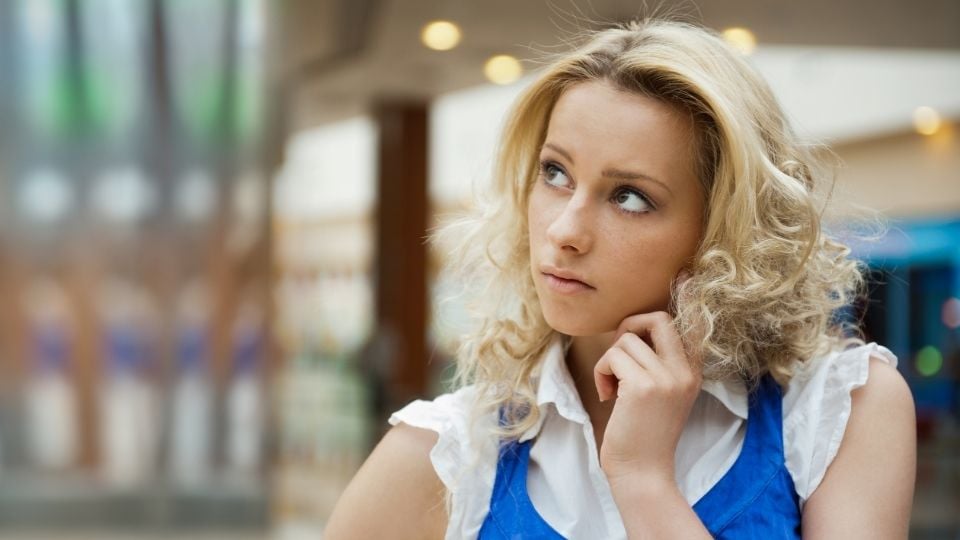 Did you find yourself gazing at the ceiling and apprehending something weird? Or looking outside the window and pondering about several known and unknown issues? These automatic and not so important thoughts that appear suddenly can literally blow your mind and make you question anything and everything. They are called random thoughts or weird thoughts. They make you think, ponder, contemplate, and whatnot.
This is something that we all get, whenever we feel mundane or want to add some more spice to our overburdened thoughtful mind.
What are Random Thoughts?
SUMMARY
Random thoughts are stray thoughts. It is also called automatic semantic memories that may or may not hold a deep-seated meaning.
Random thoughts are mind pops that comes suddenly, when you were not trying to think over it.
Our wandering mind can never go idle. It has to answer questions to obtain explanations of the unknown.
Usually, these thoughts are irrelevant and involuntary to the situation. You do not make any conscious effort to ponder over it; but it intrudes. It just happens without any apparent triggers.
Some random thoughts give clarity; few render challenges while others are thought provoking.
Why Do You Get Random Thoughts?
Random thoughts lack a definite plan and pre-arranged order. Mostly, it is haphazard and purposeless. The human brain is a wonder domain that can ponder and assume irrelevant things at times. It can surprise you with unusual and irrelevant things that are often intrusive and makes you aware of issues without any significance.
Almost everyone gets random thoughts because our mind is incredibly 'questioning' everything around us.
Random thoughts are a result of memory processing, concept formation, creativity, and problem solving.
It has been found that you get more mind-pops when you have a problem and you wish to solve it. So, these thoughts are good enough to help find solutions to the unanswered questions that one seeks.
Let's start with examples of random thoughts that will make you inquire about almost everything.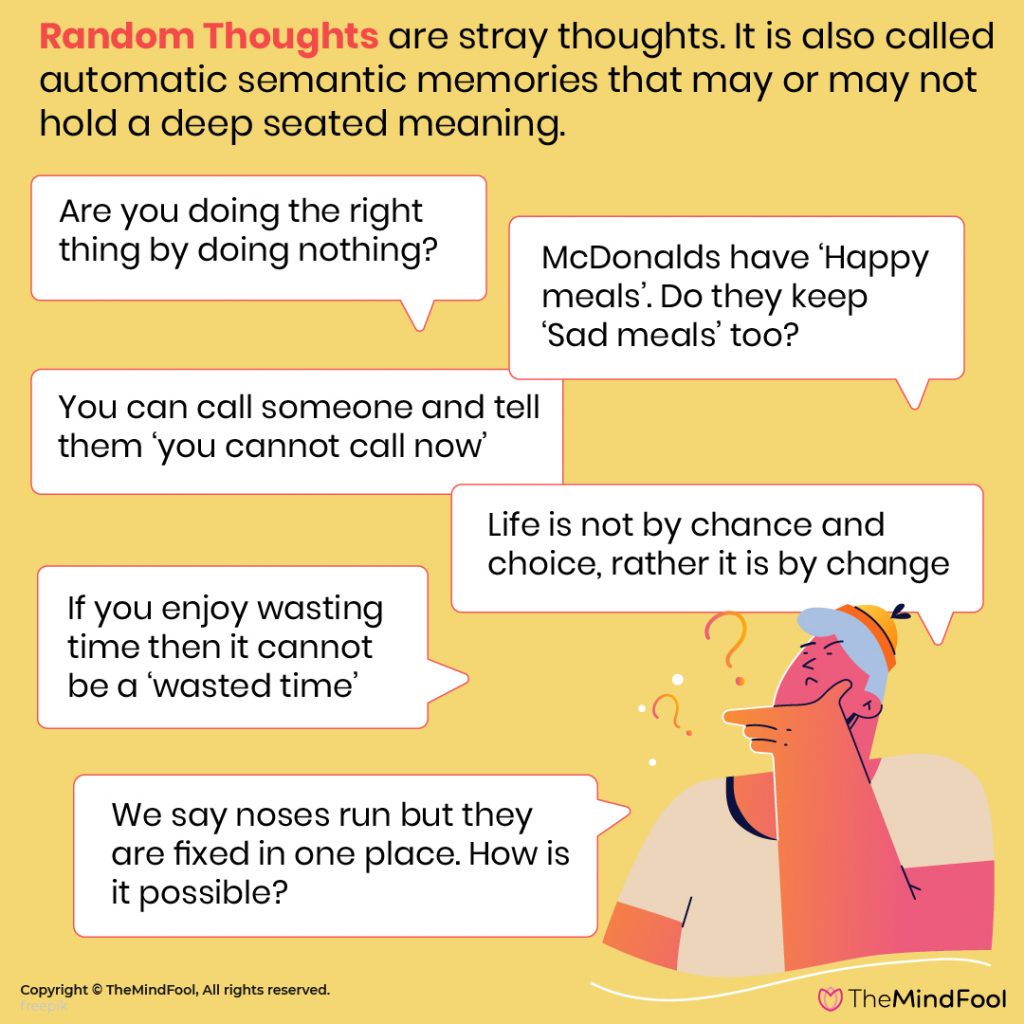 150 Random Thoughts
Random thoughts are brain feeds that spontaneously come to your conscious mind; while doing some routine activity.
It is just a simple idea that popped in suddenly and does not carry any meaningful revelation.
Random shower thoughts
We chase happiness but do not get it too often. Will we get it; if we stop chasing it?
Is it right to do nothing at times and just feel happy about it?
Cakes are important in birthdays, anniversaries, baby showers, weddings, and what not; still it is not the main course menu, just a dessert palate. Wonder why?
What would happen; if the sun does not rise tomorrow and it's all dark around; how will the world look like?
Which statement is correct? A bottle is half-filled or a bottle half empty.
Saying 'sorry' and 'thank you' too often is a sign of courtesy that everyone does and few only feel.
Why is Valentine's Day celebrated with red roses, red dress, red cards, and red lipstick? Will it look odd, if any other color is used to celebrate the day? Will it be worth it?
The words wire and fire consist of three same letters and one, unlike letter? Think of a few more such words?
Thought provoking random thoughts
Celebrating birthdays is a reminder that we have one less year to live in this world.
The irony of life is, just as we celebrate our birthdays every year; we also pass our death date every year; it's just we are not aware of it.
Our stomach churns and digests all food in the same way. Then, why do we eat food in categories of 'starters', 'main course', 'condiments', 'desserts'? Why can't everything be eaten together?
Have you ever tried sleeping with eyes wide open?
Can we have a new world only with short men and tall women?
Birthday wishes come with tons of love and best wishes. How to measure tons?
Snails play hide and seek with us. When touched, it gets into the shell and again makes a sneak peek out.
Human brains have a rewind and fast forward button, know why? Because we are equally competent to delve into our past and make unlimited plans for the future.
The letter 'W' is made of two 'V', but it is pronounced as double 'U'; why so?
Incorrect is spelled incorrect in a dictionary.
Which one do you think is right? 'Fire is on everything' or 'Everything on fire'
---
Funny random thoughts
A parcel sent by a car is called a shipment, but a parcel sent by a ship is called Cargo. Why is it so?
Love completes your Life or Life Can complete your Love – which one do you believe and follow?
In an aircraft, which armrest is yours, if you sit in the middle?
How would your handwriting be, if you start writing with the less used hand?
What happens when a poison expires? Does it become more poisonous or no longer remains so?
Quicksand drowns you slowly. So it should be called slow sand. isn't it?
Twins are like buy one, get one free. Isn't it great?
A spoon made of gold can be called silverware? Right?
Pineapple has a weird name. It neither has a pine nor has an apple.
A pancake is not a cake.
Everyone remembers what you did in your childhood; except you. Were you drunk?
Amusing weird thoughts
Do dentists go to other dentists, when they need a tooth extraction?
Clapping hands is all about hitting yourself when you like something.
Is it difficult to fool people on a fool's day?
The letter 'ee' is silent in the word bee.
PASSWORD' is to be kept a secret, but it means to be passed on to others.
A baby wakes up every now and then; still, we say "slept like a baby".
Is there a single job that was not built around the idea of helping others?
Weird random thoughts
The guy who invented 'weekends' was an absolute genius.
Don't you think that your first birthday is actually your second one? The first one happened the day you were born.
Why are emoticons always yellow?
There should be a reality show where you need to find the edge of the world and say 'bye' 'bye' to your spouse.
"Go to bed", you will feel good the next morning. It is the human version of "Put it off and put it back on again?"
Why do girls with straight hair curl it; and girls with curly hair straighten it? Amazing!
It's not fair indeed – chocolates can stain your teeth brown but a chewing gum doesn't stain them white.
We say noses run but they are fixed in one place. Is it even possible?
'X' and 'Y' are used more in algebra than in English
There are many places you have visited for the last time. Wonder!
Photographs and images are either square or rectangular, but the camera lens is circular.
Eyelashes prevent things from entering our eyes but it's the eyelashes that tickle eyes quite often. Weird.
---
Few examples of random weird thoughts
---
Random deep thoughts
Buying and eating a half chicken means that you have secretly shared a meal with a stranger.
12:00 A.M comes before 11:00 A.M
A lock turns a door into a wall.
What is coffee? It is coffee-flavored water.
Your dog understands what you say but you don't understand its barks. He must be smarter than you. Right?
Random food thoughts
A fresh baked Pizza is a circle but we eat it as a triangle.
A wrap is a sleeping bag for minced chicken.
Can Ice cream be called Creamed Ice; wondering Right?
Breakfast is 'breaking your fast'
A toast is a tanned bread.
The clear soup is a food flavored tea.
A brownie is a cube-shaped cake. Why is it so always?
Smoothies are actually soups made from fruits.
Cheese and chocolates are the most used ingredients.
Whenever you get bored, you feel hungry. Isn't it weird? Contemplating Right?
---
The link shows few examples of spontaneous random thoughts
---
Random thoughts about love
I am falling deeply in love with you, as you make me complete. Your warm touch, affectionate hugs make me feel so special. You have conquered my heart. I cherish every moment of our togetherness.
It is difficult to fall in love with someone, with deceit. Fortunate are those who still find their soulmate.
Don't you feel that it is better to live alone than to live with a wrong person who makes you feel unhappy and unworthy every day?
It is not easy to find a loving heart that can love you without criticisms and evaluations.
Never hurt your heart for somebody who misunderstands you.
---
Crazy weird thoughts
Do you know there is somebody, somewhere who is saying your name for the last time?
What does the word 'slang' mean? Is it a street language that is used quite often and doesn't get acknowledged.
Why does a Kangaroo have a pouch to keep a baby and other animals don't have? Wondering why? That's it!
If you enjoy wasting time then it cannot be a 'wasted time'.
Can you eat with your tongues out, just as a dog does? Think about it.
The words 'listen' and 'silent' consist of the same letters. So all good listeners always maintain silence.
In saying 'forward' or 'back', our lips move in similar directions. Trust me. You can try out
Right now, who is the oldest person still alive and living happily on this planet? Really worth knowing to know the secrets of a happy and long life.
Nowadays cell phones and tablets are becoming waterproof. So, will it be okay to push people into pools again?
How many people will actually make 'tons of people'?
History classes are considered boring as always by the majority of people on this planet. Wondering why?
Is it possible to daydream at night?
Vanilla extract is brown in color, but the vanilla ice cream is white. Do you know why?
Where did hotdogs get its name from? It is neither hot nor looks like a dog. Indeed a good brainstorm.
Silly random thoughts
If you speak only one language, what will you be called?
All 'cracker' bites have holes. Why?
Donuts are circles with holes.
Can a bald man get dandruff?
The word dictionary is present in the dictionary.
What does a mirror look like, if nobody is looking at it?
Can something be considered new and improved in similar ways? If it's new, was it improving on improving it? Crazy. Right?
Banks have branches; so does it relate anyway with a tree?
Wondering whether animals can commit suicide?
'Giver' is the opposite of 'taker'; then why do the caregiver and caretaker mean the same?
The bread is square but the sandwiches are triangles. Great!
Lazy people yawn too often as if they are sleepy all the time
CC is a carbon copy. Can we call chocolate chip cookies CCC?
People wait at the bus stop to board a bus. Can it be renamed as 'people stop'?
What are the things you would take with you; if someone tells you that the world will crash in the next 5 minutes?
Studying and pretending to study is the same because no one knows the truth. Right?
---
Random thoughts about friendship
Friends are treasures for life. Keep them safe.
Gossips and mistrust can separate good friends.
A friend can teach you the best lessons in life.
You can share your joys and deepest sorrows with a good friend.
A friend who understands your moments of silence is the closest to you. Cherish and treasure them for life.
You can choose friends so choose wisely.
Friends are mind-readers and hug givers in times of sorrow and emotional adversities.
Life is worth living with good friends and seeking great adventures.
How will you react, if you meet your playschool friend after 25 years? Will you stare, hug, or avoid?
A good friend is difficult to get but lucky to have.
---
Random life thoughts
We only discover life, once we travel in our life's journey
In life when you become certain about things, it doesn't mean you know the answer. It just means you have stopped looking for the answer.
Can we make happiness and peace the ultimate purpose of our lives?
Mostly, we are the worst at what we show to others and best at what we hide from others.
Two villains of human life are ignorance and arrogance. Do you agree?
All stressful experiences in life are like the Wild River. We will have to cross them to get to the other side, better and beautiful.
Loneliness and boredom are mental states as most people do not enjoy the 'self' company.
Precious things in life are invisible. They surround us always but we cannot see them. Right?
In life, we can never have time. We can only make time.
Never pursue happiness. Let go of the chase and enjoy life's journey. Happiness will soon knock your door.
The best things in life are hard to achieve but they are worth pursuing.
Life is not by chance and choice, rather it is by chance.
Enjoy life in its precious moments. Be present, be cheerful, and skip the rush.
Never be afraid of being different from others; as this can only make you unique.
Being alone is powerful because it is not everyone's cup of tea.
Random Hilarious thoughts
Dreams are like stories made in sleep just to scare us.
A tortoise and a snail can never sleepover because they can only sleep in their own home.
When you clean something, you ought to make the other thing dirty. Isn't it?
Can you fall asleep and say 'resting my eyes'?
Do we need to wash towels, but why? We use it only after cleaning ourselves.
As a kid, most parents teach their children not to trust the things they watch on television. Now, kids want their parents not to trust the things they see on Facebook and Instagram.
Don't you feel that drinking alcohol is the same as borrowing happiness from tomorrow?
McDonald's has 'Happy meals'. Do they keep 'Sad meals' too?
You can call someone and tell them 'you cannot call now'.
We have seen Easter bunnies carry eggs. Rabbits don't lay eggs. Mind-Boggling!
---
Sad random thoughts
The night feels so long and unending when you are not around. Sigh! But can't help.
Feeling lonely and unwanted just drives you strong and strong each day.
There are some times in life when you don't feel okay….may not know why? Is it the day that starts bad or you keep it all inside that makes the day look different.
Do you miss the kind of love that you have always dreamt of?
Crying is just speaking of the heart. It expresses pain when lips can't do the same.
Sarcastic Random thoughts
Putting words to the thoughts is easy, but doing it tactfully is difficult
Do we forget how you look like; if you stop posting selfies on Facebook and Instagram?
Nowadays, the best pastime is to post anything and everything on a social media platform. Isn't it crazy?
If human mouths have a backspace key, it would have been great. Isn't it so?
Selfies are just trendy flaunting of shameless narcissism. Do you agree?
Being silent doesn't mean that you agree with someone on a statement. It just means you lost your speech by their ignorance.
Is there a way to delete unwanted people in our real-life situations?
Sarcasm is punching people on their faces but with words.
If you were ever criticized for being short, it means that there aren't more of you.
Toxic people should stop talking to you. It will be like the trash is removed from the bin on its own. Right?
---
The link given below shows few mind boggling random thoughts
---
Closing Thoughts
Can you ever have a moment without thoughts? Probably No. Your wandering mind can never switch off; otherwise the brain would have shut down. A continuous flow of ideas and imaginations are a getaway to creation and critical thinking.
Random thoughts are like brain forage to celebrate the virtues of a quirky and idle mind.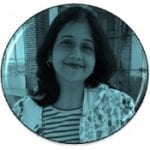 Chandrani Mukherjee
A Psychologist with a master's degree in Psychology, a former school psychologist, and a teacher by profession Chandrani loves to live life simply and happily. She is an avid reader and a keen observer. Writing has always been a passion for her, since her school days. It helps to de-stress and keeps her mentally agile. Pursuing a career in writing was a chance occurrence when she started to pen down her thoughts and experiences for a few childcare and parenting websites. Her lovable niche includes mental health, parenting, childcare, and self-improvement. She is here to share her thoughts and experiences and enrich the lives of few if not many.