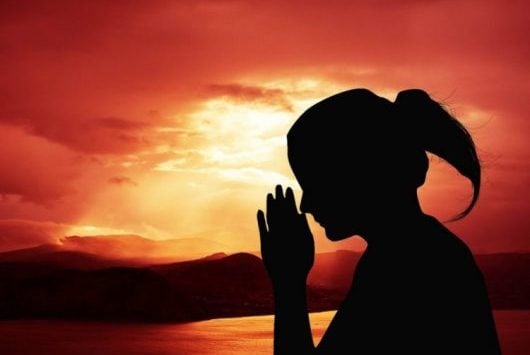 Have you ever tried using healing affirmations when you felt wounded, cut, bruised, or painful? If not, then you need to know the power of these positive words and statements that can change your faulty perspectives and unwanted feelings and take you towards self improvement.
Many of us carry an emotional baggage of past hurts and wounds that do not allow us to experience the happiness and serenity that we deserve. It is because we stop accepting things the way they are; instead try to see things the way we wish to see.
In such situations, the mind gets filled with negative thoughts. Intense emotions and uncertainty lurk high and cloud our perceptions. This is when the power of positive self-talk is beneficial and brings hope.
What are healing affirmations?
SUMMARY
Healing affirmations are words, phrases, or statements that are filled with faith, sincerity, and conviction and are meant to cure the agonies of your sick body and unhealthy mind.
When you struggle with emotional pain or physical ailment; you find it difficult to overcome these challenges. Your body, mind, and soul need powerful thoughts tuned with positive emotions to heal sadness, anger, or resentments. Mending a wounded and bruised heart may not be easy at times. It takes patience and conscious effort to bring success in our lives.
Healing affirmations can guide you through this process of self care and self improvement. Treat yourself with love and compassion and feel the enormous strength and increased happiness that lies within you.
---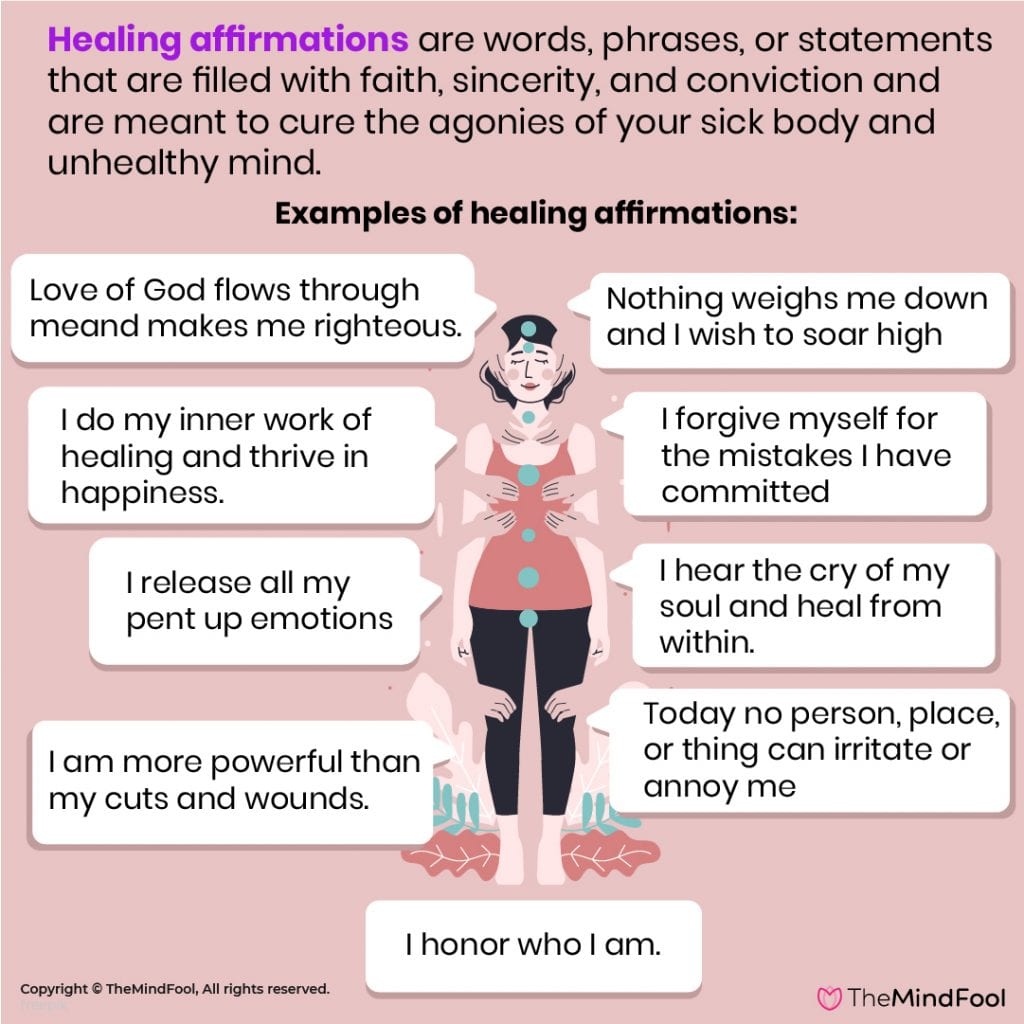 120 healing affirmations
A wide variety of affirmations are discussed below that can work in your subconscious mind and do wonders.
Positive affirmations for healing
The list of positive affirmations for healing will bless you with abundant love, happiness, and peace in all areas of your life now and always.
I have a healthy body and a tranquil mind.
Every day, I try to heal my deepest pains and overcome them.
I am patient and allow myself to validate my emotional wounds; then let it go smoothly.
I am radiant and attract happiness in my life.
I respect my feelings and accept them as they are.
I forgive myself for the mistakes I have committed.
I love the way I am.
I have the power to heal inside out.
Happiness is my strength. It heals my wounds and pains.
I give myself enough time to heal.
I deserve inner peace and thus I let go of past happenings that do not serve a worthy purpose.
I never harbor resentments and manifest joy and contentment.
I know my drawbacks and work hard to excel in whatever I pursue.
My soul is full of pure love.
I feel grateful for the life that I have.
I am not a victim but a survivor.
I have the ability to let go of emotional blockages that prevents me from enjoying my life fully.
Nothing weighs me down and I wish to soar high.
My pain will heal soon. I take it easy as I know it will heal soon.
I hear the cry of my soul and heal from within.
---
Scientific healing affirmations
'Scientific healing affirmations' is a book on self-development, health, happiness, and success. It was written by Paramahansa Yogananda and was originally published in 1924. This book reveals the hidden laws; following which you can heal your mind and body and rest in inner peace.
To quote Sri Sri Paramahansa Yogananda, "I relax and cast aside all mental burdens, allowing God to express through me. His perfect love, peace, and wisdom."
Affirmations for healing are used in harnessing the power of words to eliminate negative thoughts and feel good about you. The scientific healing affirmations are based on the power of concentrated thought to heal the body, mind, and soul.
It develops confidence, awakens wisdom, and cures bad habits that stop you from living an enlightened life. A few references of these affirmations are also found In Yogananda's famous book titled "Autobiography of a Yogi".
A few scientific healing affirmations by Swami Yogananda are:
"I am submerged in eternal light. It permeates every particle of my being; I am living in that light. The divine spirit fills me within and without."
"I know that God's power is limitless, and I am made in his image. I too have the strength to overcome all obstacles."
"Teach me to feel that I am enveloped always in the aureole of Thine all protecting omnipresence, in birth, in sorrow, in joy, in the activity, in meditation, in ignorance, in trials, in death, and in final emancipation."
"I will radiate love and goodwill to others, that I am an open channel for God's love to come to all."
"I will help weeping ones to smile, by smiling myself, even when it is difficult."
---
Spiritual affirmations for healing
Spiritual healing affirmations are the words of wisdom said with trust and conviction. These daily affirmations can bring health and healing by inculcating positive thoughts. It is an excellent way to attract positive vibes that can make a pain free body and a holy spirit.
I prefer to let out my disturbing thoughts and feelings. It feels good and fresh.
I have unconditional love and respect for myself and all others around me.
The law of attraction guides me towards spiritual growth where my body is relaxed and my mind is swayed in happiness.
I do not concentrate only on problems; rather prefer to find a solution to them.
God wants me to be happy and peaceful. I enlighten myself in his divine light.
I voice my thoughts and validate my feelings. It takes me to the abode of peace.
Nothing can give me emotional pain if I do not want to.
I have the power to heal my deep cuts and wounds.
I trust the process of healing and harnessing happy thoughts.
I live in the present moment and invite happiness in my life.
---
Affirmations for health and healing
Good health, a tranquil mind, and a holy spirit are the essence of health and healing. Healing the body from physical pain also helps in developing confidence and awakening wisdom.
I take care of my physical body through regular exercise and eating healthy foods.
The process of healing starts with me. I protect my body and mind from damage; wear and tear.
I harbor positive thoughts that spread far and wide and rest my soul in inner peace and joy.
I have a wonderful body free of pain. I have a poised mind free of resentments.
I let go of self-pity, blame, anger, and jealousy. It heals me in and out.
I love the food that works best for my body. I love every cell of my body.
I wish for a healthy old age because I wish to be healthy now.
I am figuring out new ways to take care of my health.
My body is always on the run to improve my health.
I balance my life, work, and rest equally.
I am free of pain.
Healing works! I allow my brain to direct my body to the healing process.
I ask for help when needed.
I am happy to be healthy and alive and want to live every day happily.
My body is healthy, and it's getting better.
---
Affirmation prayer for healing
The power of prayer can help in nurturing positive thoughts and feelings. When you pray these morning affirmations help you to remove the darkness of ignorance and enlighten your heart with the light of wisdom.
Love of God flows through me and shows me the path of righteousness.
I seek God's mercy and forgiveness for the mistakes I made.
Daily positive self-talk makes me feel good about myself. It raises my confidence and improves my self-worth.
I trust my intuitions to remove the deepest fears and agonies that hit me hard.
I pray daily to bring abundance and fulfillment in my life.
God's love inspires me to accept all my limitations with ease and grace.
---
Healing affirmations for the soul
These affirmations are words of strength and resilience. It reminds you that you are capable of dealing with sadness and anxiety. You can mend your broken heart and much more.
I give myself enough time to heal from within because I know, I deserve it.
I am gentle with myself and never push hard to achieve things that are not worthy.
I accept my sadness and inner pain; because it's okay to feel like that.
Every hurtful situation is an opportunity to heal emotionally and evolve spiritually.
My inner wounds do not define my existence. I am worthy of attracting happiness and peace of mind.
Things happen for a reason. They teach you something.
I made mistakes because I am not perfect. And that's okay.
Self-hatred will not do any good.
I am a good person, and I am getting better at it.
I am letting go of all the anger and anxiety.
I deserve true love from people.
I choose to forgive, and I choose to be free.
---
Healing affirmations to attain inner peace
Our inner peace domain is a pure sanctuary that needs to be cleaned and purified from hurt, anger, sadness, resentments, and agonies. It helps to attain a poised state of living amidst all chaos going around.
Once my sorrows and wounds are healed, I experience inner bliss and serenity.
I treat myself with love and compassion. It improves my self-respect and renders me inner peace.
I always look at the positive side of things and therefore thrive in absolute peace.
I find joy, love, gratitude, and peace every day in my life.
I thrive in a peaceful inner space.
No outside event can destroy my peaceful state of existence.
Let there be peace all around me.
I ignore things that take away my inner peace.
I have stopped thinking about past hurtful events and it helped me to attain inner peace.
---
Self-healing affirmations
These are potent words that inspire the healing process. When you repeat the affirmations several times with trust and love; you move more deeply into the meaning of each and every word.
I am willing to forgive myself.
The biggest lessons of life are not learned; they are experienced.
I have forgiven all who have given me immense pain and agony.
I free myself from intrusive thoughts, doubt, and fear.
I accept my imperfections with ease and grace.
I am enough to complete me.
I let go of the past.
I am ready to give life another shot.
Something good is coming up.
I am going to be okay.
I am full of energy, and I am ready to kick start.
Affirmations for physical healing and pain relief
When you think positively and say kind words to yourself, the deep pains appear less hurtful. You can practice by saying:
I am more powerful than my cuts and wounds.
I accept my pain as I know it will heal soon.
I cure my illness and eliminate hurt only by inviting love and happiness into my life.
God has given me a beautiful body, and I try to take care of my body as much as I can.
Healing the body of physical pain feels good and gives me good health.
---
Daily healing affirmations for anxiety and stress
Stress and anxiety has become the modern buzzword. Few positive affirmations can make you resilient and move happily through odd situations.
Though I am anxious, it's okay for me. I can handle it.
I have no self-doubt. If I get stuck, I shall surely find my way without getting anxious.
I am ready to face all odds in my life with confidence.
I am not a worrywart. I thrive in joy.
I do not allow anxiousness and worries to take away my peace.
I meditate to let go of anxious thoughts and disturbing feelings.
---
Louise Hay healing affirmations
These healing affirmations were given by Louise Hay, an American motivational speaker and author of self-help books. It teaches the various ways to live a positive and empowered life.
"I forgive myself for not being perfect."
"I honor who I am."
"Today no person, place, or thing can irritate or annoy me."
"The more powerful I am inside, the more peace I have to share with others."
"I return to the basics of life: forgiveness, courage, gratitude, love, and humor."
Positive affirmations for emotional healing
A kind word to you shows self-love and compassion. It heals those innermost pains that must have hurt you for long.
I forgive others for deep emotional healing.
I have mastered the art of being imperfect and wrong and I take pride in it.
My thoughts and feelings are dear to me, no matter how they are.
I do my inner work of healing and thrive in happiness.
I release all my pent up emotions every now and then.
It's time to heal my deep cuts and wounds. I need to overcome the trauma.
My past cannot take away my present happiness and future goals; as I am not a victim.
I am liked and loved by all.
Asking for help is cool.
Feelings can't be right or wrong. They are just felt.
I deserve to be cared for by people.
My feelings matter, and I am going to take care of it.
I did not choose to be neglected.
I can validate myself.
If my parents aren't able to look after me, I will look after myself.
I am pain-free and I am willing to forgive my parents.
---
Closing thoughts
In order to make these affirmations work, you should possess a positive mindset. There is no magic wand that can make you feel happy and peaceful. The courage to let go things that are not worthy lies in 'you'.
You just need to stop existing and start living. That will bring all the difference.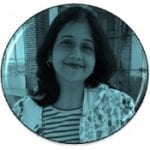 Chandrani Mukherjee
A Psychologist with a master's degree in Psychology, a former school psychologist, and a teacher by profession Chandrani loves to live life simply and happily. She is an avid reader and a keen observer. Writing has always been a passion for her, since her school days. It helps to de-stress and keeps her mentally agile. Pursuing a career in writing was a chance occurrence when she started to pen down her thoughts and experiences for a few childcare and parenting websites. Her lovable niche includes mental health, parenting, childcare, and self-improvement. She is here to share her thoughts and experiences and enrich the lives of few if not many.