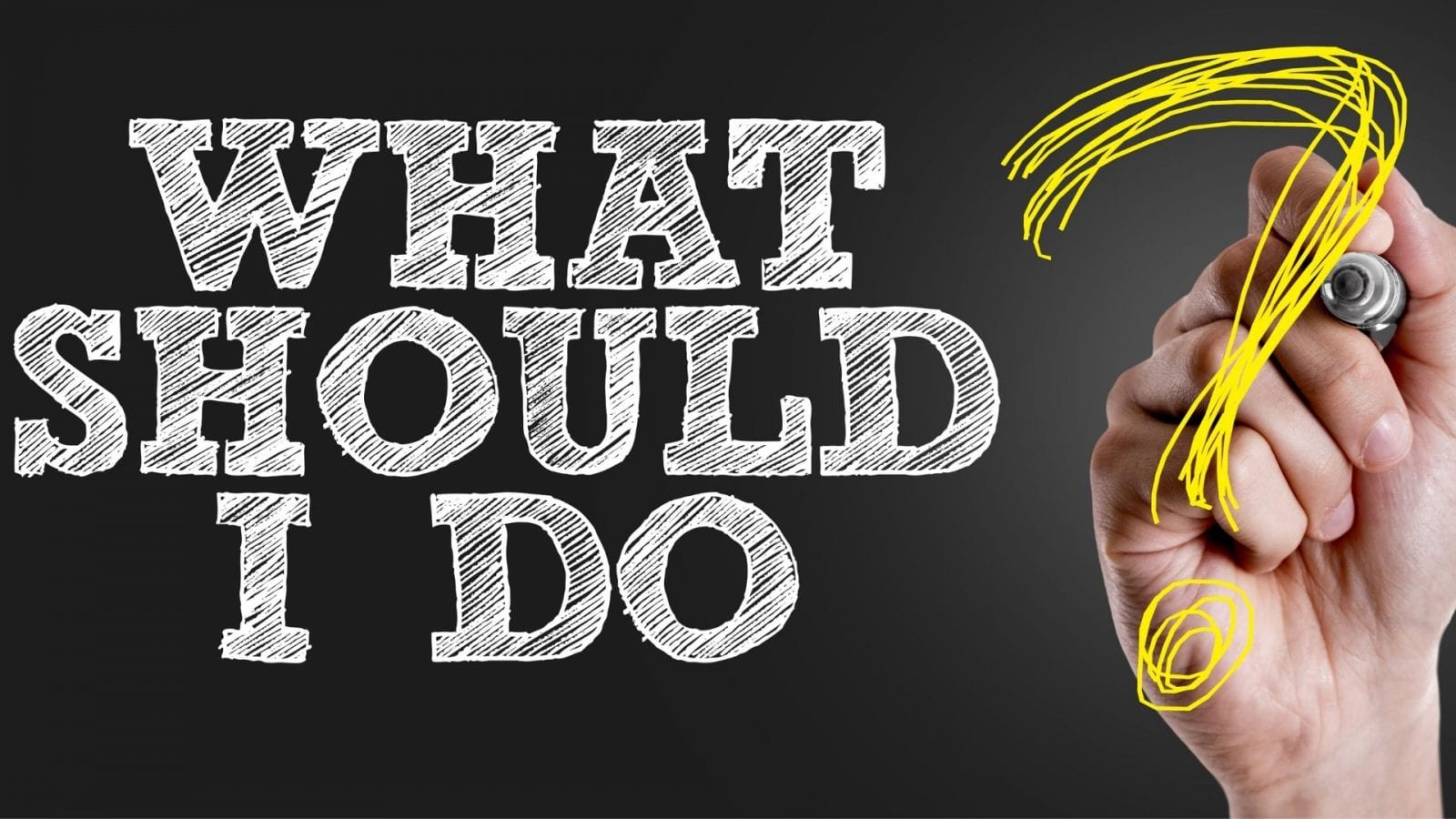 We all are swamped by office meetings and emails. We wake up and the first thing we want to check is if our boss has sent some mail. We spend maximum time working for someone else. While this can be satisfying for many people, for some it is stressful. The situation gets even more severe for people who run a family or have kids. It becomes difficult for these folks to take out time and to do things they really want to do. But, they deserve their alone time, Right! If you are simply bored on one weekend or you have taken off from work, you ask What should I do today?
So, change something today. Take out time for yourself and do something that makes you happy and productive by the end of the day.
What should I do today
SUMMARY
'What should I do today?' is an obvious question that comes to our mind whenever we feel that there is sufficient time and nothing much can we do to utilize it fully. It's not easy to fill the time by doing activities that are enjoyable and worthy.
We are beings of routine and convention and we love it. But at times, we may feel stuck, bored, confined, and do not know how to utilize the time effectively. In such a situation, our wandering mind gets a random thought of 'what should I do today?' to break off the routine and experience life with its myriad colors of newness, freshness, and some difference.
Thus, whenever you feel stuck and trapped in the same old routine, do something new and exciting. It will give you immense joy, satisfaction, and you may see time fly off; without being noticed.
Top 10 Things To Do Today
Here is a general list of the interesting things to do today –
1. Watch sunrise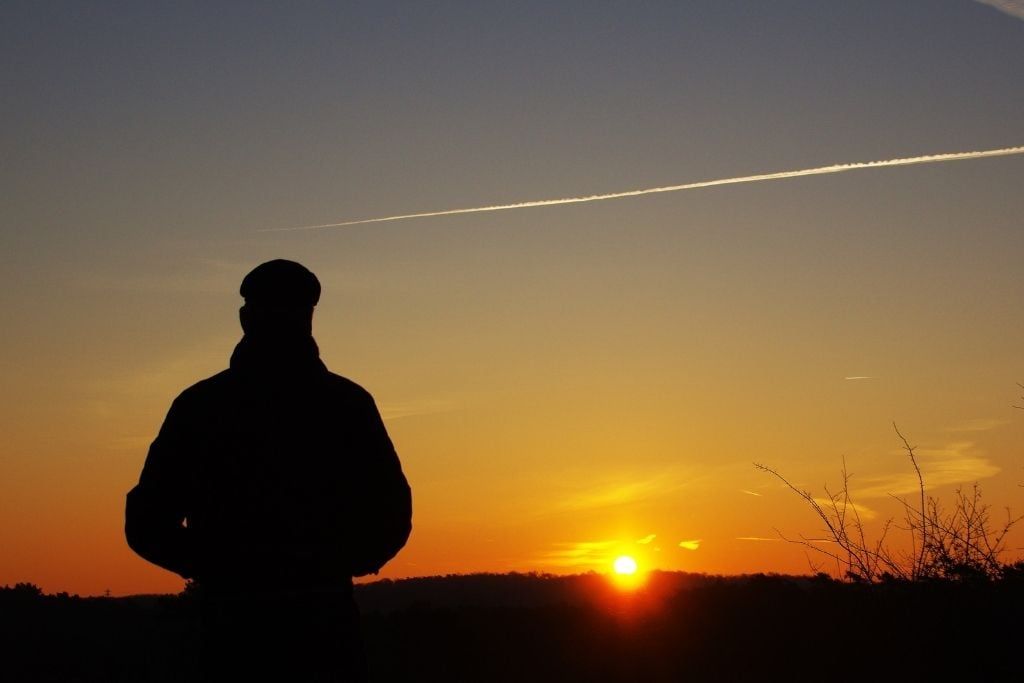 When was the last time you woke up early to see the sunrise? We are so engrossed in the mundane daily routine that we have forgotten about the natural wonders around us. Watching the sunrise is a very simple activity but it can fill you with joy and exhilaration.
Set an alarm in the night while sleeping, wake up early and go to a nearby spot such as a lake or top of building or bridge in your city from where the sunrise is clearly visible. If you can't find a perfect spot in your city, you can also use your balcony or terrace.
Sit in front of the sun if you can with your eyes closed. Feel the fresh air and soak in the energy of the sun. A day that starts with such positive and healthy activity, ends well too.
2. Visit a library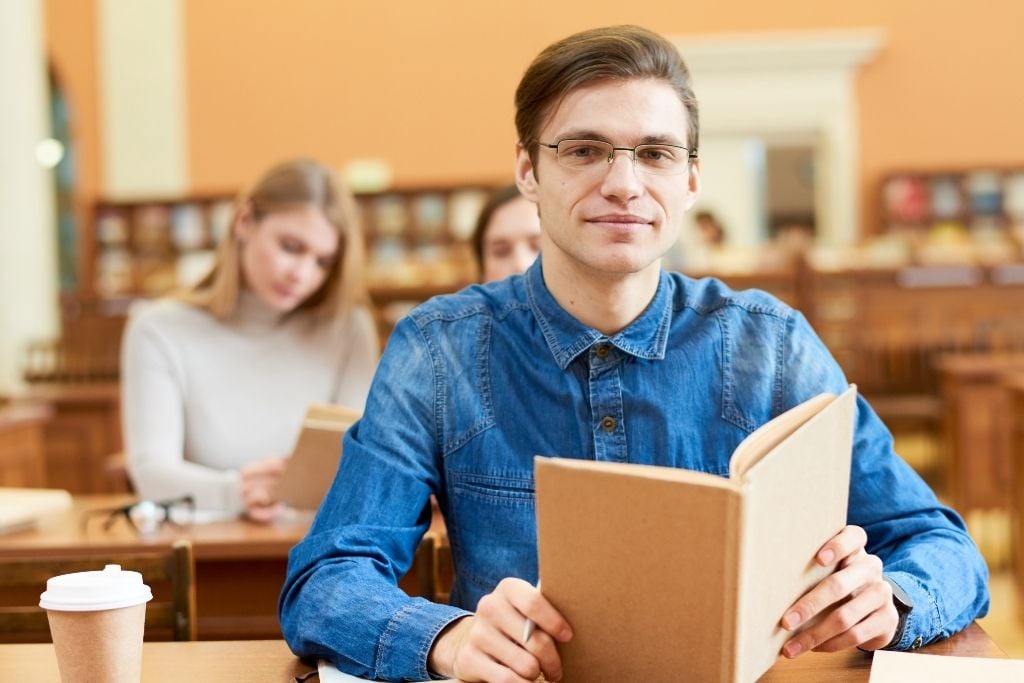 Remember the scent of book pages? Isn't that one of the most beautiful things in the world? Who can deny the importance of books in our lives? Some of us don't even get time to read anymore or some of us read a book during the little gaps that we manage to find in our day to day activities.
So, today, devote a good amount of time smelling the book, reading them and enjoying the silence of a library. If your city has a good local library, go there. If your city doesn't have a library, you can find yourself a quaint café and read there over some coffee. You can also visit bookstores alternatively and buy a few books from there.
3. Make a list of things you are grateful for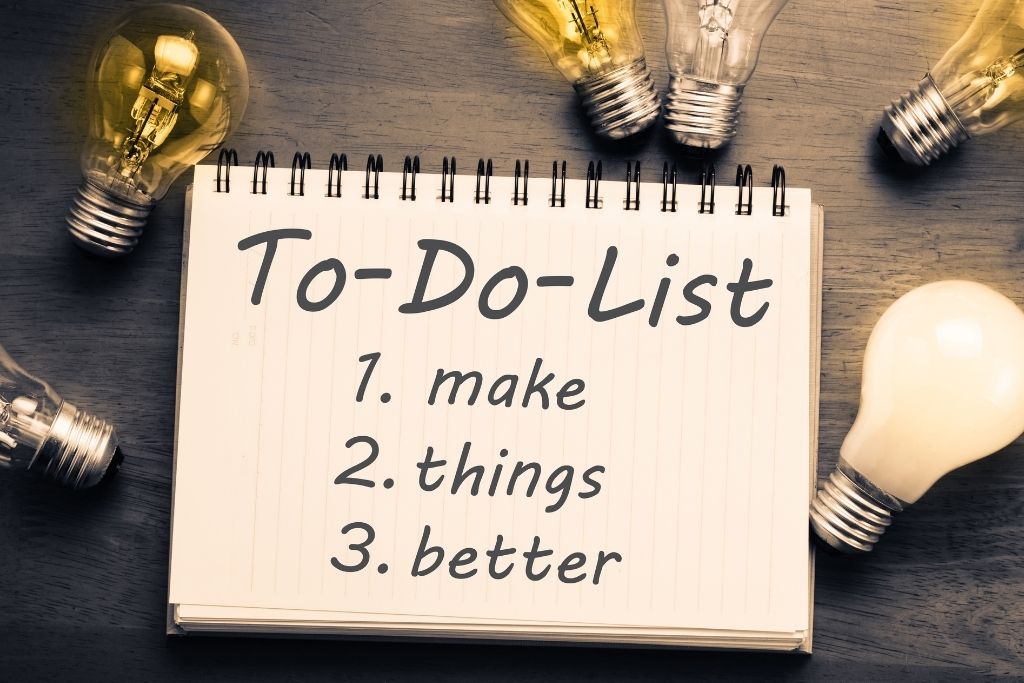 In this busy era, who has the time to sit, pause, relax and think of things that they are grateful for? However, you must always remember, no matter how much we chase behind materialistic or emotional gains from outside, true happiness lies within us. True happiness is in today, it is not in the past or future.
Today, you must realize this and sit with your journal and pen to write about all the things that God has blessed you with. There is a sense of peace in counting what you are grateful for. Gratitude pays in the long run. It ensures that you continue attracting positive things in life.
Today, you must think of all the things that bring joy and happiness to you. This will not only make you feel good and satisfied but also blessed.
4. Attend a meditation or healing workshop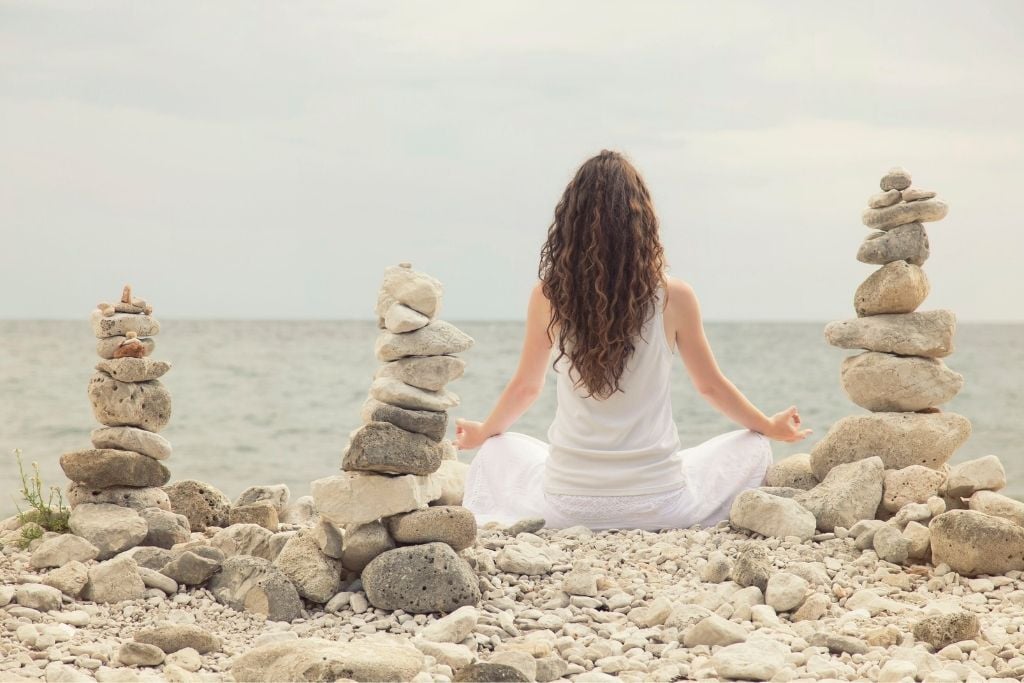 Today, you can take out time for meditation that you have been planning to adapt for the longest time. A simple step is all it needs. Dial the workshop's number and fix an appointment.
Believe that you will have a great time. Meditation is of many types. You can choose the one as per your needs and practice it. You can also take healing classes alternatively. Nowadays, people heal themselves by learning healing techniques.
These are also helpful in leading a healthy and prosperous life. If you have been intrigued by the benefits of meditation and healing, you must devote the day learning it. You won't regret it.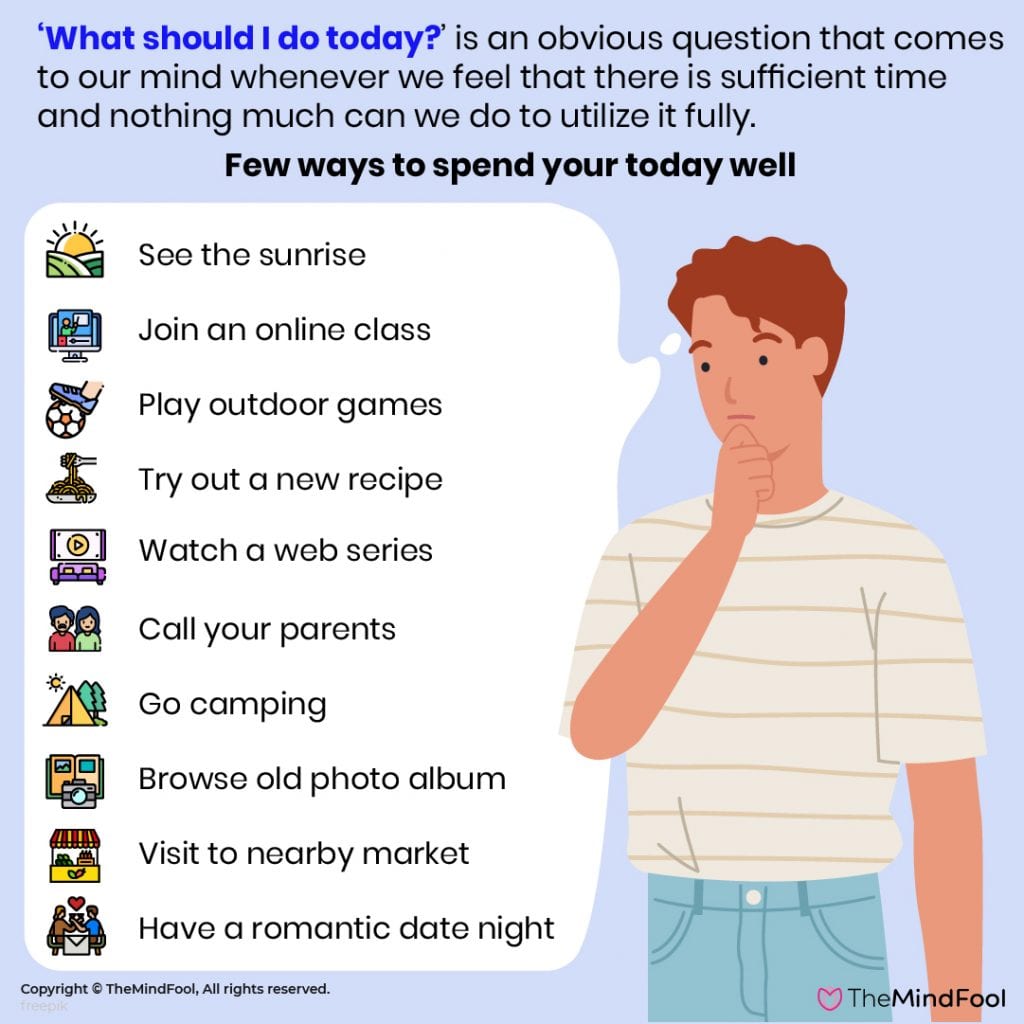 5. Surprise your loved ones by sending them a letter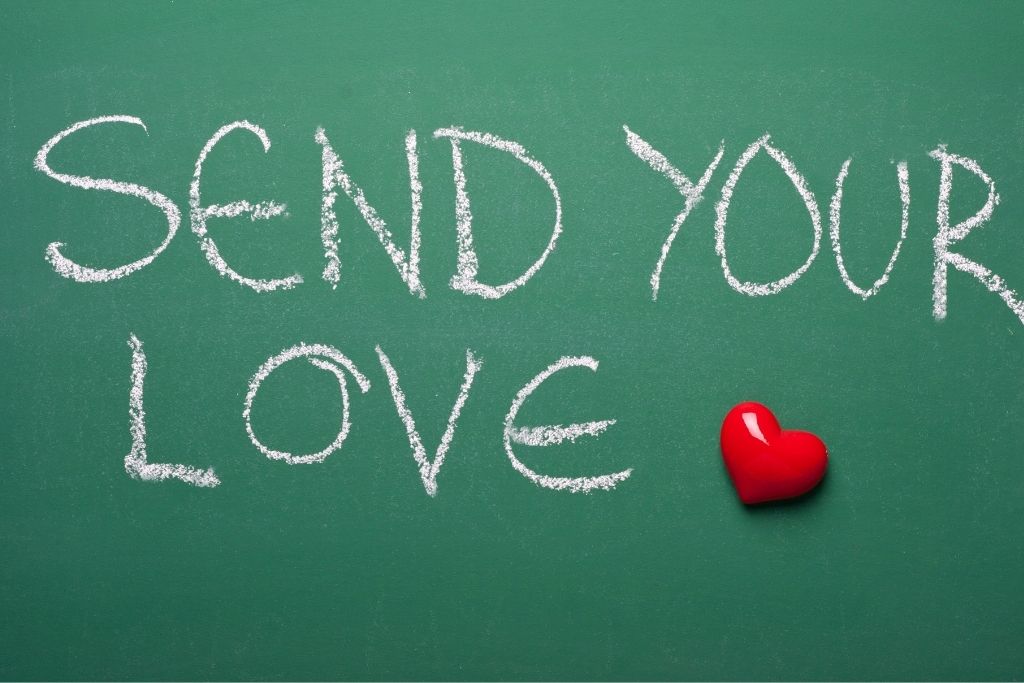 When was the last time you said 'I love you' to someone you love? When was the last time you surprised your loved ones with your love and not materialistic gift? In the times we live in, we have forgotten how to write letters.
Now we send Whatsapp and mails. Wouldn't it be great if you sent handwritten letters to your friends, family and loved ones? Wouldn't it bring a smile on their face if you said 'I love you and I care for you'? It indeed will.
So today, do something unique. Bring smiles on the faces. Don't forget to write a personalized message for each one of your loved ones. The good thing about it is that you not only make others happy but also feel joy within you.
6. Visit the local market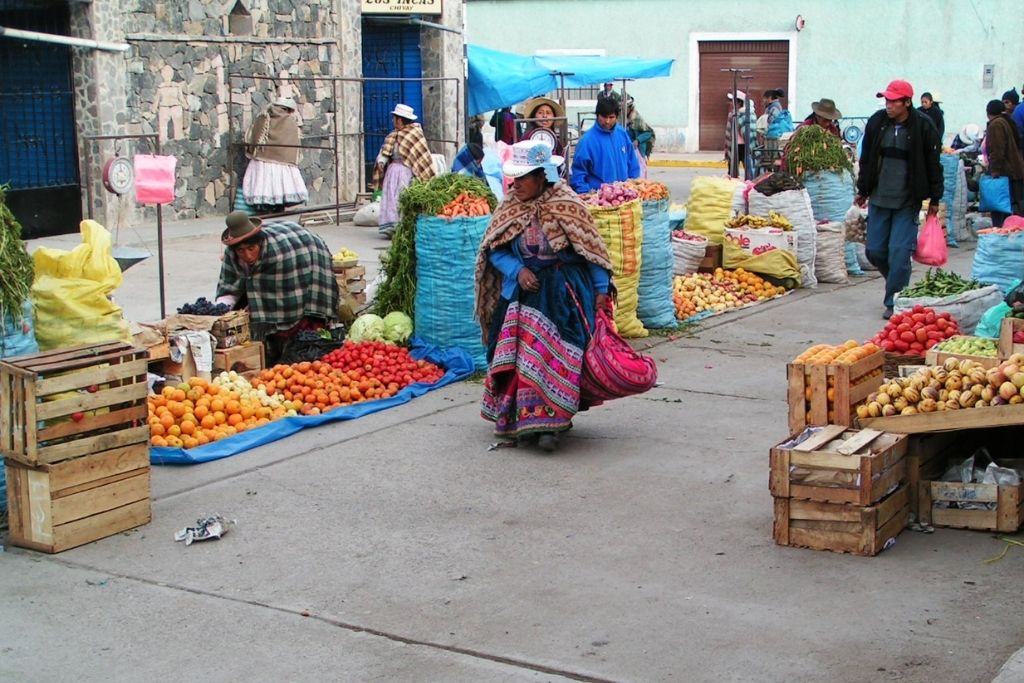 We have stopped going to the local market and farmers market because of everything going online. Local farmers earn money through a lot of hard work. It is always a good idea to support their business and get to know about their lives.
Some local shopkeepers also sell unique products. Today, spend a few hours with them to know about the work that goes behind their craftwork. Such markets are mostly very lively and active. You will be filled with a different kind of enthusiasm and energy.
7. Utilize the local park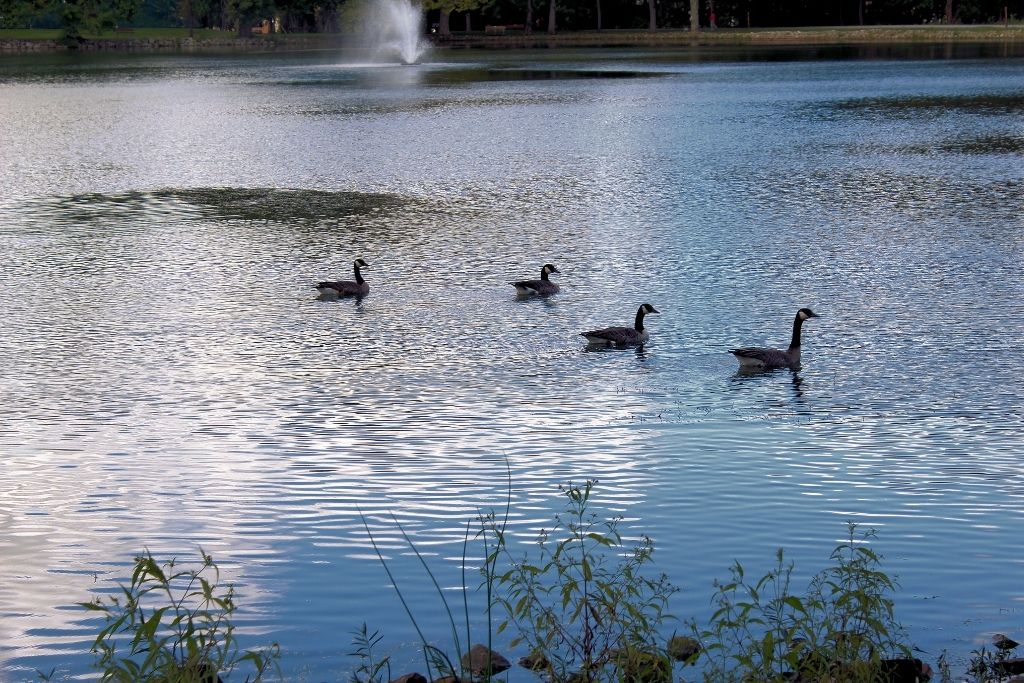 Local parks are great for running. Today, you make your way to the park to not just run but to also play some board games. It is almost like a picnic at your local park. You can take your friends there and play some exciting board games.
You can learn some new games before going to the park to surprise your friends and to teach them. You can also do the same at any other picnic location near your city.
8. Roam around the city on a bike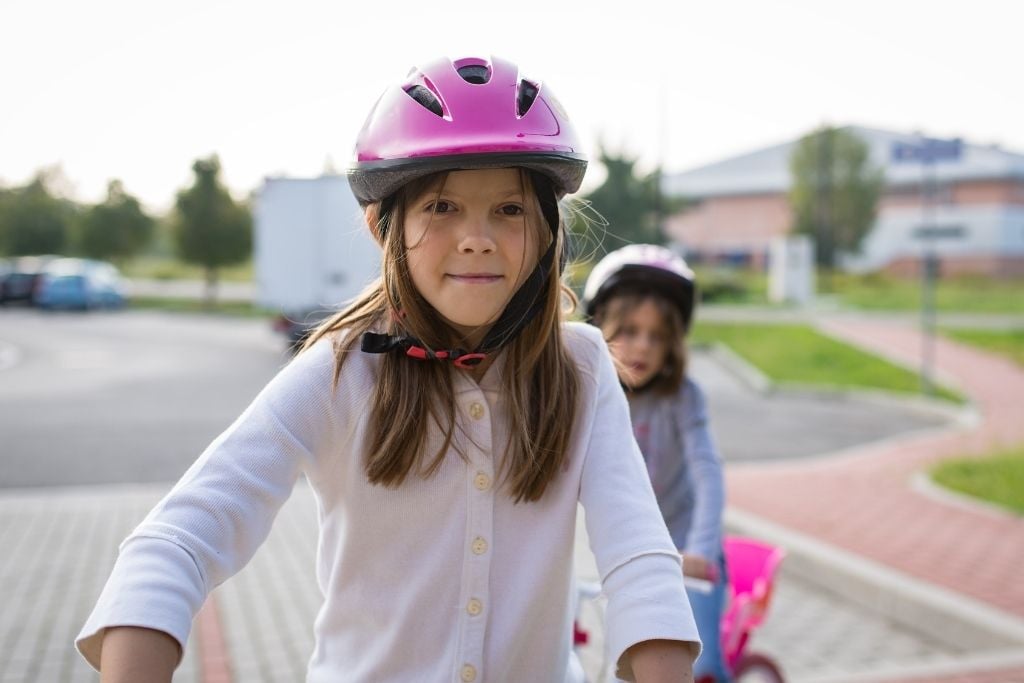 Bike rides are fun, aren't they? Remember childhood days when we used to paddle the cycle to cover distances? Why can't we do that anymore? Well, we absolutely can. It is in our hands to make our day productive and happy.
What better way than to roam around the city on a bike. If there are some parts of your city that you have never covered, you can cover them on a bike today. Bike rides are also healthy for your body and mind. They make you rejuvenated and energized.
9. Clean and decorate your room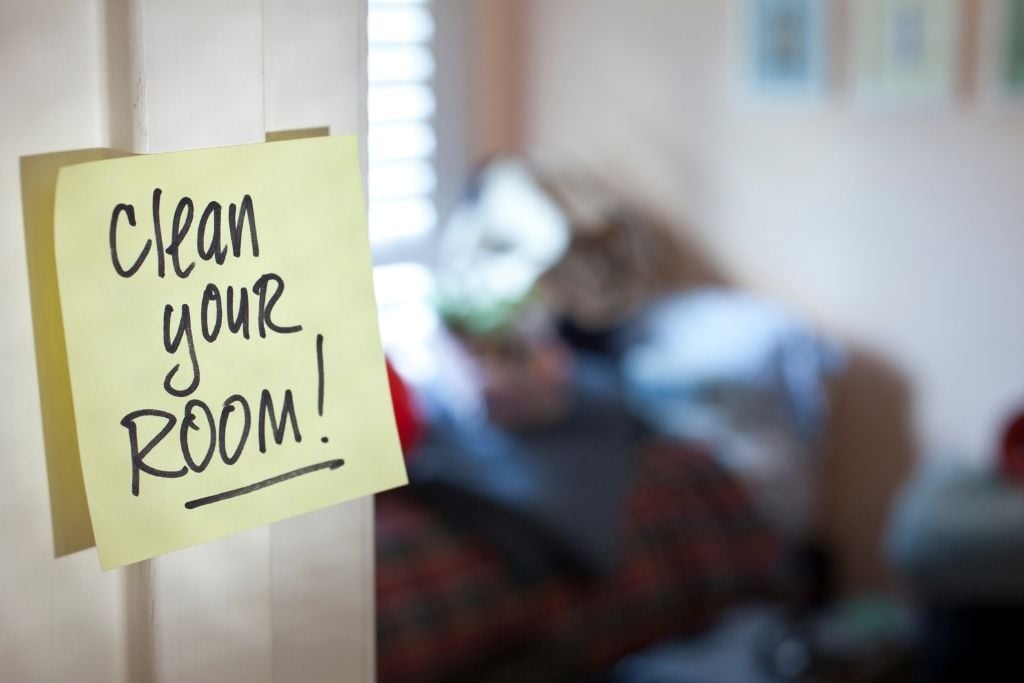 Never underestimate the power of a clean and organized place. The place where we live, our home and our room should always match our vibe. We all like different things. Our home's energy brings changes in our mood too.
So today, why not decorate the room just how you like it? Start by cleaning and organizing your cupboards. Use new sheets and cover the bed. Further, buy little cute things for your room that can make you happy and will look perfect in your room.
10. Go to watch a live music performance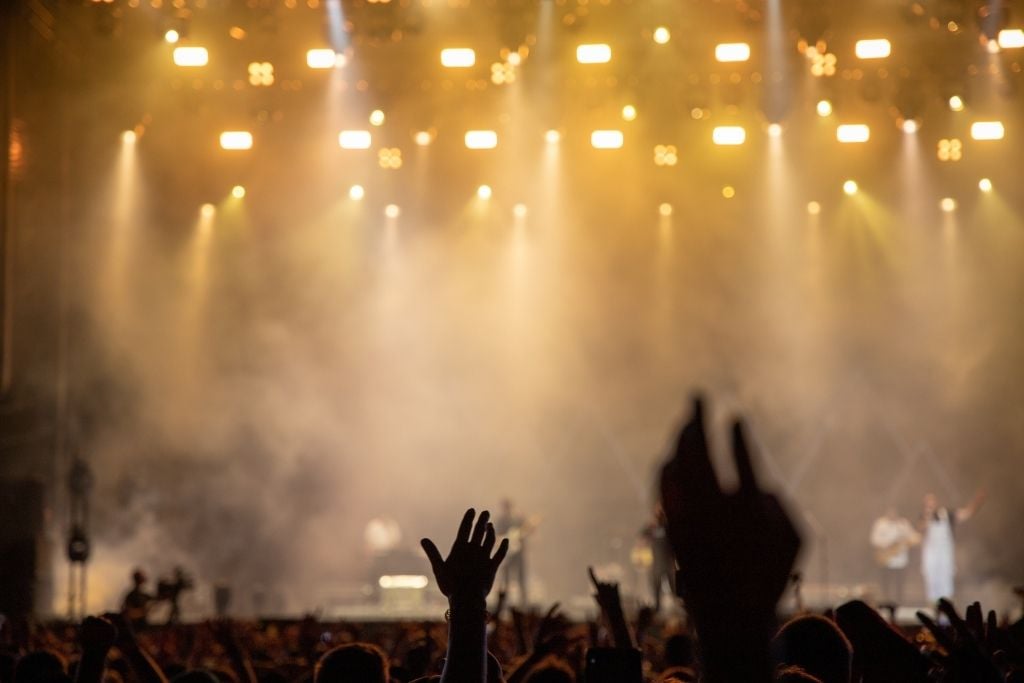 We always have our headphones on then why do we need to go to live music, you ask? Well, live music by some new artists can change your life. Some artists perform in a way that you only want to witness the magic they create with their voice, guitar or drums.
Some performances also have unique instruments that you may not have seen before. Today, attend one such performance and witness the magic. It is inspiring to watch people create any kind of art. When you devote one day appreciating it, you not only support them but also grow yourself.
What should I do today for Fun
Here is a list of fun filled activities that you can try out just for fun and enjoyment. Free yourself from the hustle bustle of daily living and experience a few wonderful moments of happiness to cherish forever.
11. Take a walk in the nearby park
You can either go alone or with a family member. You can walk, run, jog, skip, swing, and whatnot; just as you did being a child. Why not relive those moments of pure joy and loud laughter.
12. Cook a dish of your choice
Explore your culinary skills by making a new, innovative dish that you may have thought to try out for a long time; but missed the chance of doing it.
13. Play chess or solve a Rubik's cube
You can invite your friends or families to play a great game of chess. Even solving a 2×2 Rubik cube after a day's routine is not a bad idea at all.
14. Go out for a nature's photography
Even an amateur photographer can at times click pictures representing the colorful hues and capture nature's pride in his/her own creative ways.
15. Plan a day out in a nearby spot
Throw a small lunch or get together with old pals in a quiet and shady spot away from the city chaos. A slight change in daily routine makes life.
16. Get ice cream sundaes and pamper your taste buds
Visit your local ice cream parlor and indulge in your favorite flavor. You can order a sundae with fruits, syrup, chocolate sauce, and toppings of your choice. It's really yummy.
17. Have a potluck party at home
You can invite your extended family members or even your friends for this. All members will bring homemade food to share amongst all. It's a good way to nurture and revisit old bonds.
18. Go for swimming
Splash in the pool and relax. It helps to unwind and ease. You deserve little self pampering at times. Why not?
19. Play your favorite music and dance
Turn on your iPod, smartphone, or TV and dance at your favorite tune. No matter how well you do, just do it for fun and absolute enjoyment.
20. Visit a community sports hub
You can join a local community sports club and play your favorite local sports. It can be football, cricket, or badminton, or even rugby. You will get to know new people and will forget what weariness is all about.
Things to do today at home
Are you stuck at home for some reason and wondering how to utilize lots of extra time? There are so many things you can do today while staying at home. Why not try out a few of the listed ones to keep yourself engaged.
21. Painting and pencil doodling
You can nurture your creativity and create a masterpiece of your own. This is so special for you because you have put your head and heart into it.
22. Plant potted plants
If you are interested in creating a balcony garden, this is the right time to do it. Planting is relaxing and it also adds beauty and décor to your home sweet home.
23. Rearrange the kids study table
You can rearrange every single thing on the table and make it look decent.
24. Clean the cupboards
Try out cleaning those messy cupboards and empty out stuff that you might not need anymore.
25. Check out new web series on Netflix or Amazon Prime
You may have a web series waiting for you. This is the best way to have some 'Me' time.
26. Read a book
You may have piled up good reads on your bookshelf but you never got a chance to read them. Explore those books and spend time reading one or two of your favorite titles.
27. Bake a cake or cookies
Explore your culinary skills in varied ways. Try out a new recipe of baking or cookie making. You can even post your yum delights for your friends over Facebook or Instagram.
28. Start a scrapbook
You can start a scrap book and make origami crafts to showcase your hidden art talents that remained unexplored for long. There are online tutorials that are easy to use and you can learn from it very easily.
Brain teasers keep your mind sharp and agile. It also enhances problem solving skills and makes you extra smart.
30. Have a home spa
Allure yourself with a home spa by playing soothing music. You can do facials, full body massage, and hair spa to name a few. After all, you also need some nourishment to feel relaxed and rejuvenated.
Things to do today with your boyfriend
Do you feel that the same old ordinary routine of a typical night out, a long drive, dinner and movie is no longer giving enough delight? You just need something more to get the romantic spice in the relationship. So, why not try out a few of these cute little ideas together.
31. Write a love poem for him/her
A handwritten love poem will mean a lot to him/her. It speaks your heart out and signifies your pure love and passion for him/her. He/She will feel special and blessed to have you with him/her. Why not give it a try now?
32. Play board games
You can relive childhood days by playing scrabble or monopoly, or having a game night to play cards with your partner.
33. Go for home shopping
Relationships bloom when both partners share household duties. It keeps the romance alive for years. You can buy stuff to re-decorate your house or can shop house essentials. You can make some guilt-free purchase to feel good and pamper each other.
34. Random road trips
Long drives with soothing music buzzing in the ears can make a memorable day. It is also a wonderful date night idea to work on.
35. Watch a movie together
Both of you can spend an afternoon by watching a favorite movie that neither of you have seen before. You can relax with some hot brews and popcorn and enjoy each other's company.
36. Have a gadget-free time
This should be in your priority list if you really wish to have some quality stuff with your boyfriend. Keep yourself screen free, away from social media for a few hours in the day and engage in some interesting conversations.
Remember those happy moments lived together. You can indulge in some delicious treats and make it a memorable day.
37. Visit a charitable trust
You and your boyfriend can visit a charitable trust such as an orphanage or old age home and donate essentials to the residents for their well-being. By doing this kind act, you can even help people who are in real need. You can lend a helping hand for a noble cause and help the less fortunate people to live a life of dignity.
38. Go for skydiving or hot air balloon ride
If you people like adventure sports, you can even spend time in outdoor activities like skydiving and share some breath-taking moments high up in the sky. Fly high in a hot air balloon and enjoy fall colors from a high elevation.
39. Do nothing at all
The best thing to do with your boyfriend is to do nothing at all. Just be with him and live in the moments. Spend some quiet action free moments together and experience the romantic magic created automatically around you. Feel the coziness of the relationship and be present with all your thoughts and feelings.
40. Visit an art gallery
If you both are art enthusiasts, you can explore a nearby art gallery and appreciate works of art.
What should I do today with my Girlfriend
Have you ever thought of trying out some unique girl friendly 'to-do' things that she will really enjoy. By doing these, you can break the monotony of daily life and can enjoy the brand new experience together. Let's check out few romantic fun activities that you can share with her.
41. Take a tour to the museum
If you and she loves old artefacts, you can visit a museum and get to know about old art and ancient history. Exploring past happenings can be fun and enriching.
42. Pay a visit to each other's family
You both can visit each other's family and get to know the extended family. It also helps to stay connected, to know each other's likes and dislikes, family traditions, ethnic differences and much more.
43. Arrange meet up in a coffee shop
Coffee shops are the best place to freak out with your girlfriend. You people can engage in some quality conversations and can even plan for your future lives together. A great way to know each other well before the relationship moves into deeper levels of friendship and intimacy.
44. Take a dance class together
Be on the dance floor together and steal the show with applause from others around. You can choose ballroom dancing, salsa, or hip-hop; anything that suits you and her together.
45. Visit a flea market
Both of you can pay a visit to a flea market and spend good time together. It offers good discounts for trendy items. You can shop, shop, and shop till you drop. After all, girls are the best when it comes to shopping.
46. Chit-chat with her and let her know your secrets
Just do nothing and talk your heart out. Tell her your secrets that she never thought you would say. This builds trust and makes you an honest guy, and frankly women admire men who are honest and faithful.
47. Explore extreme activities
Adventure sports are a way to engage in some fun loving extreme activities. You can take a pool plunge from a decent height, a bungee-jumping, zip line, parachute jumping etc. if you both do it together, you can overcome your individual fears. Little moments of happiness can bring you close forever. So it's worth it.
48. Hit the gym together for a workout
You can plan a gym date with her where both of you can't sweat out and shed some extra lbs for a good reason. Workouts are good for a healthy body and fit mind. Give it a worth try!
49. Play lawn and court games in the backyard
Invite a few friends and enjoy lawn games like beer darts, or mini-golf or court games like badminton or lawn tennis. You can even host a BBQ party at the same time and delight your taste buds with grilled chicken and wine.
50. Visit a trampoline park
Take her to a trampoline park and enjoy being an amateur acrobat. Why not? Life is all about trying new things that brings sudden joy and endless happy moments to cherish forever.
What do I do now
Are you wondering how to keep yourself busy now? Sitting idle. Right? Clueless what to do next? Most people are working from home now due to social distancing, so it's getting tough to keep yourself occupied at home. Check out this list that gives you some proactive ways to engage yourself now and spend more time in productive activities.
51. Start a gratitude journal
Pick up a pen and write down three things that you are grateful for. Do it now and experience how you feel. You will indeed feel happy that life has been kind towards you as you have so much to look forward to. It's indeed a blessing.
52. Click a family photo now
Just click a random selfie of you with your family members. Be natural, be simple; yet elegant with endless love and togetherness. When you capture funny pleasant moments; it makes life meaningful and worthy.
53. Go for a walk
You can ever make this a regular habit. It indeed works to keep you physically active. Whenever you feel what to do now, get outside, walk, and run in the nearby local park. Embrace mother nature and fill up your lungs with some fresh air.
54. Make plans for solo travelling
You can plan a short weekend getaway, or even a day's tour to some iconic place around the city. Plan all the details of where to go, how to reach there, nearby eateries etc. why not pamper yourself with a solo travelling; keeping aside the wishes of the family members. You can do whatever you feel like. Nobody is watching. Right!
55. Stand in front of the mirror and smile
When you smile standing in front of the mirror, you fill your heart with positive emotions. It improves mood and takes away the fake expressions that you show off to the world. Give it a must try. Nobody is watching you.
56. Visit a bookstore
You can visit a bookstore and browse through various titles. Read the back cover of a few of them to get a gist of the book. If you like, you can even buy one or two.
57. Do a makeover
You can make little changes in the way you look. Since you have got extra time now, you can utilize it for doing a good hairstyle, or have a soothing facial. Even tattoo piercing is not a bad idea. You will feel more confident about yourself. More likely, when you do small things to pamper yourself, you actually see yourself in positive ways.
58. Play with your kid
Relive those moments of childhood that are just in memories now. Have a wonderful time playing with your child. Your worries will vanish and you will feel fresh like never before.
59. Learn to juggle
Have you ever tried it at least once in your life? If not, you have missed the joy of doing it. Never miss another opportunity. It's a healthy way to pass the time and if you try well, that's enough to create an impression on your friends.
60. Play an musical instrument
Find a silent and quiet corner in the house and try out playing any musical instrument of your choice. Music heals and fills your heart with positive energy. It releases anxiety and worry and feeds your soul with happiness and bliss.
Things to do tonight
You can choose one of the things tonight and make yourself feel special. Indeed you are and so you deserve more of it.
61. Catch up with an old friend
You can make a phone call to an old friend, maybe after ages. Reach out tonight and make that person feel special with your touch of kind and respectful words. Your unexpected call can bring a big fat smile on someone's face.
62. Make a to-do list for the coming week
Night times are quiet moments, so you can use this time to organize your calendar for the upcoming week. This helps you to avoid last minute rush. You are better equipped to do things systematically.
63. Write about your spouse
You can write all the good qualities about your spouse. Then d=show this to him/her and see their reaction. It's a good way to appreciate their contribution in your life.
64. Plan for a weekend getaway
Tonight is the night to make great plans. You can do it right away. Plan where do you wish to go, ask your family members and involve them in making the plan. It is also a great way to spend some quality time with your loved ones.
65. Arrange your closet
Your closet looks messy and untidy. Give it a look and arrange every corner of it. After all, unkempt things are not in your wish list. Why not do it now? You still have some left before you get to bed.
66. Just gaze at the night sky
The night sky looks beautiful with its twinkling stars and floating clouds. Sit near a window or go to the terrace to see the beauty of the night sky.
67. Go for a candle light dinner
Make a sudden plan for a candle light dinner with your loved ones, simply because you do not feel like cooking.
68. Take a lonely night walk
You can tour your neighborhood on a moonlit night and enjoy your solitude. So many thoughts can cross your mind that you have never noticed before. It can turn out to be the best 'me' time that you could ever get.
69. Have a backyard bonfire
You can plan a bonfire tonight with your close friends, if you like the warmth of fire on a cold winter night. Light music, loving friends, good food, and old wine can add a new charm that you were missing for a long time.
70. Visit your parents
Connect with those two people who have been with you thick and thin. Whatever time you have tonight, spend it with them who had loved you unconditionally with their heart out; whenever you needed them the most. You can have your dinner with them. Relive your childhood days that you miss so much now.
Some more Fun things to do today
There are plenty of fun activities that you can do today. Check out this bucket list to try out a few of them over the next few days.
71. Go for a run
It is healthy and a great exercise to strengthen the body muscles.
72. Read a jokes book
You can have a good dose of wild laughter to lift up your mood.
73. Go for a jungle safari
See nature's pride and experience the beauty of co-exiting with other living beings on this planet. If you are an animal lover, you will surely enjoy a trip to the local national park, or in the countryside where animals move about freely, birds chirping, and bees buzzing. It is indeed worth a try.
74. Arrange a friend's meet up at home
You can organize a meet up with old friends at your home and enjoy their company. Interesting conversations, playing pranks, mouth licking snacks and hot coffee or beer can light up your day in no time.
75. Surf the internet
Spend your time finding fascinating facts about a topic. The internet has incredible resources for everyone. There are good websites sharing information on any random topic. You can just check it out and spend hours finding out facts and gathering information from it.
76. Play paper pencil games
You can have some paper pencil games to play with your family members and have some great fun together. The simple examples are noughts and crosses, battleships, crosswords, search the word, and other old classics.
77. Draw and paint
Visit the child in you who wants to draw, color, and doodle; however imperfect it may be. Just pick up a paper with color pencils, crayons and let your unconventional imagination create some really fascinating artwork.
78. Write a letter
In this age of sending information through emails addresses, chatting through video calling, and whatsapp; we all miss writing letters. You can revive this old and forgotten art by writing a letter to your loved ones and catch up with them.
79. Video chat with long distance family and friends
Get in touch with people with whom you have not spoken for a while now. Feel the joy of the moment with so many happy memories moving freely in your mind right away.
80. Browse the old photo album
It definitely takes you down the memory lane, to cherish those uncut real moments of happiness that you have spent with your loved ones. You can see your old version.
Over the years, few of them have left you, others have grown old (maybe you too) but still you can recall every minute detail related to the photograph. Pleasant memories, however old it is always gives you joy and bliss.
Things to do today with your kids
Are you looking for ideas to keep your children engaged throughout the day? You can try out these quick ideas and see if it works well for you. You can teach your children various ways to save money and have real fun. It should not be costly always.
81. Do productive activities
You can engage your super active kids in learning something new and exciting. Few good examples to try out are baking cookies, doing origami crafts, playing board games, solving puzzles, or doing some home based science experiments. They will enjoy it and some automatic learning will happen on its own.
82. Tell them a story or read out a book
This helps in developing their imagination and word power. Moreover, active listening gets encouraged. Your child will enjoy that you are there with them today. A feeling of close bonding can also strengthen their future relationships with you.
83. Go camping inside the house
You can use a tent house to get some real fun out there in the living room. Tell them the stories of your childhood, you can even arrange for some healthy snacks inside the house. Fun-filled activities doesn't take much to happen easily.
84. Craft with leaves
You can accompany your child to the backyard garden or to a nearby park. Let them collect leaves of different sizes, shapes, and colors. Then tell them to lay the leaves on a sheet of paper and create some good craft out of it. Be sure that you will see some amazing artwork coming up.
85. Watching a movie or play free app games
On dreary days, just sit with your child and watch their favorite cartoon or kid's movie. You can see the joy on their face. They feel so much connected with you. You can even arrange some yum food or popcorn for them.
86. Design an indoor treasure hunt
You can make your child run along the house to find out the hidden stuff. They will enjoy this game and you need not worry how to engage them inside the house.
87. Visit an orphanage
Accompany your children for an orphanage visit. Teach them to donate used books, old toys, and used clothes to those unfortunate little ones. Your child will know how blessed they are to have everything around them so easily. This nurtures kindness and gratitude.
88. Play memory games
You can play mind boggling memory games with your children. It will develop their rational thinking, creativity, and problem solving. Moreover, vocabulary and learning new words are added things that they will learn just in a play way method.
89. Have a family picnic
You can arrange a sunset picnic and outdoor play at a nearby park. Children will get a good dose of physical exercise coupled with family time can create wonderful memories to cherish for a lifetime.
90. Have a pillow fight
A pillow fight with your child is an amazing thing to do. You actually relive your childhood with them. Tell them the fun stories of how you spent time with your siblings.
What Should I Do Today – 60 instant great ideas to try out
91. Go to a sporting event
92. Rearrange your home garden
93. Read a best seller
94. Have breakfast in bed
95. Make yoga a part of your day
96. Create a homemade card
97. Go for a sporting event
98. Phone a friend
99. Watch old family vacation videos
100. Go for a relaxing spa and take bubble baths
101. Watch TV shows
102. Create a photo book with old family photos
103. Listen to a podcast
104. Make a family photo frame
105. Take an online class for baking and confectionary
106. Catch up with the current news
107. Binge watch a web series
108. Have a dance party at home
109. Do free online shopping
110. Write a poetry
111. Start a personal YouTube vlog
112. Have a chocolate party at home
113. Sing karaoke at home
114. Change your home furnishings
115. Make some 5-minute craft
106. Visit an amusement park
117. Play with your pet
118. Make ice cream at home
119. Have a pizza party with friends
120. Make a wish list
121. Plan for future
122. Start a gratitude journal
123. Visit an art gallery of modern art
124. Hit the gym and workout
125. Lie down on the bed and go to sleep
126. Visit a literary fest
127. Go to the flea market and do some guilt-free shopping
128. Make a handmade gift for your parents anniversary
129. Dine out in your favorite restaurant
130. Just sip coffee and relax in the couch
131. Paint an old t-shirt
132. Make some long term goals for a smooth career path
133. Baby sit for your friend who needs a break
134. Set five goals for next five months
135. Visit a bowling alley
136. Decorate your home interiors
137. Restart your old hobby
138. Learn a foreign language
139. Donate in a charity
140. Make popsicles with leftover juice
141. Read the Harry Potter series
142. Author a cookbook
143. Visit a farmer's market to buy fresh greens
144. Take a beach walk with earphone plugged in
145. Learn ice skating
146. Attend a music concert
147. Play scavenger hunt with kids
148. Make creative juices at home with seasonal fruits
149. Join a dance club
150. Have a romantic date night
Parting words from 'TheMindFool'
There are many more activities such as getting yourself a spa, going for a hike, attending a dance class, creating crafts from recycled material, paint bottles, and other things, etc. Any activity that you do for your own self, gives maximum rewards. You should make sure that once in a while you give yourself time for any of these activities to feel grounded and stress-free.
We get little commissions for purchases made through links in this post. Our editors carefully choose to promote only those products/services that resonate with our readers.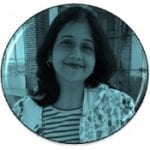 Chandrani Mukherjee
A Psychologist with a master's degree in Psychology, a former school psychologist, and a teacher by profession Chandrani loves to live life simply and happily. She is an avid reader and a keen observer. Writing has always been a passion for her, since her school days. It helps to de-stress and keeps her mentally agile. Pursuing a career in writing was a chance occurrence when she started to pen down her thoughts and experiences for a few childcare and parenting websites. Her lovable niche includes mental health, parenting, childcare, and self-improvement. She is here to share her thoughts and experiences and enrich the lives of few if not many.