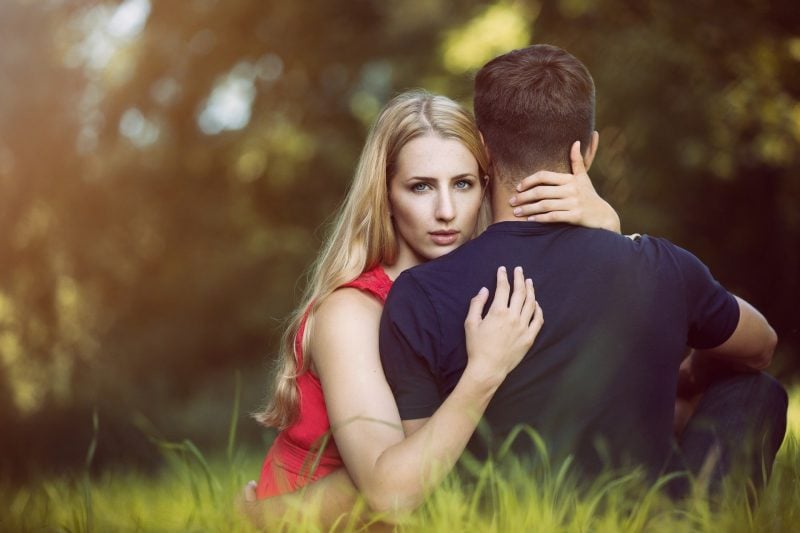 Cheating can have devastating effects on the emotional, mental and physical health of a person. While men are considered to be more prone to cheating, women can do the same in a relationship. And whatever the case may be, it can be hard to figure out the truth. It may be possible that you have completely missed the signs your girlfriend is cheating on you. But if you observe closely, you can notice the red flags yourself.
And if it turns out that your girlfriend is indeed cheating on you, then the best thing one should do is throw them out of your life without guilt. These are the traits of people who have low self-esteem and those who are full of fear. If she cheated on you once, she will continue doing it again and again. So, it is for the best to let them go.
However, the question is how to know if she is cheating on you? Well, there are some common signs that can help you figure out the truth about her. Read on to know more about them.
What Exactly is Cheating?
Even though there are more infidel people in the world than the loyal ones (as per certain reports), the confusion around the definite meaning of cheating still exists. Thus, it is important to know what exactly is cheating.
First of all, let us all understand that there are two forms of cheating- physical and emotional.
While men are prone to cheating physically, women are usually involved in emotional cheating, which, believe it or not, is more shattering for her partner because physical doesn't hurt a lot if there was only lust but being emotionally involved with someone clearly means that there is something more than just physical needs. This is one reason why women cheating on men is more devastating.
Some examples of cheating include-
Texting romantic messages to this person
Hiding the phone calls of this person from your partner, friend or co-worker.
Having sexual fantasies about this person
Having physical relations with this person
Feeling emotional/romantic attachment to this person
Clearly, if your girlfriend is exhibiting such actions, then it's time to have that uncomfortable yet much-needed conversation with her.
Physical Signs Your Girlfriend is Cheating
When it comes to figuring out the infidelity of your girlfriend, you might have to get into detective mode to find the answer of "Is My Girlfriend Cheating on Me?" You must observe her every activity and if nothing works, simply ask her.
However, the signs listed below don't confirm if your girlfriend is a cheater. She might be innocent while displaying such signs but you shouldn't let the red flag go that easily and confront her the minute you feel something fishy about her.
Nevertheless, these signs will help you uncover the truth:
1. She looks distracted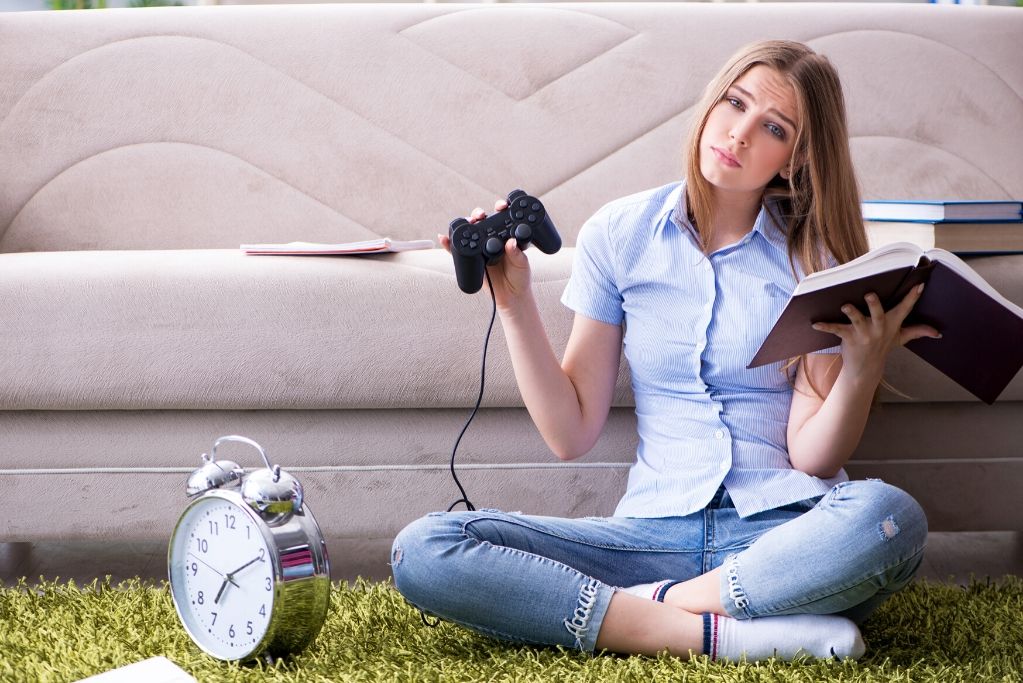 During the years of your loving relationship, she was paid attention to even minute details of your life. Suddenly, she turns disinterested in your life. She is lost somewhere and is hardly present with you. This is quite a sure sign that your partner is cheating on you.
2. She is uncomfortable in making eye contact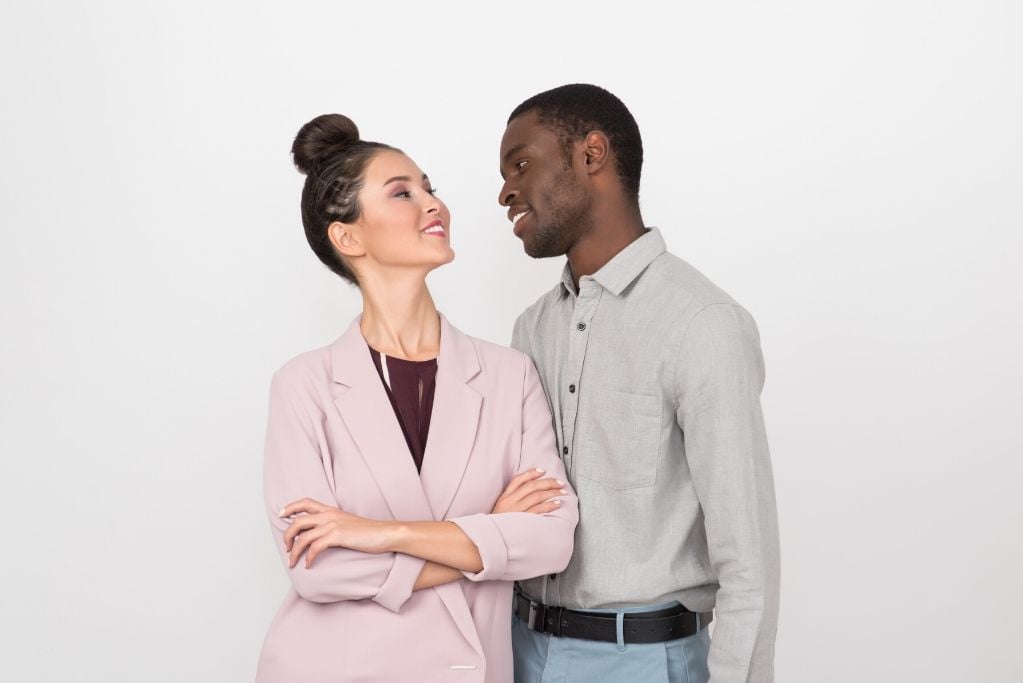 One very obvious sign that she is doing something she shouldn't is when she is unable to look into your eyes, which earlier seemed to be quite her thing. When a person does something wrong, she or he fails to maintain eye contact.
It is a sign that there is a fear inside them. Thus, they cannot gather the courage to see into the eyes purely because eyes are the gateway to the soul.
3. She gets a makeover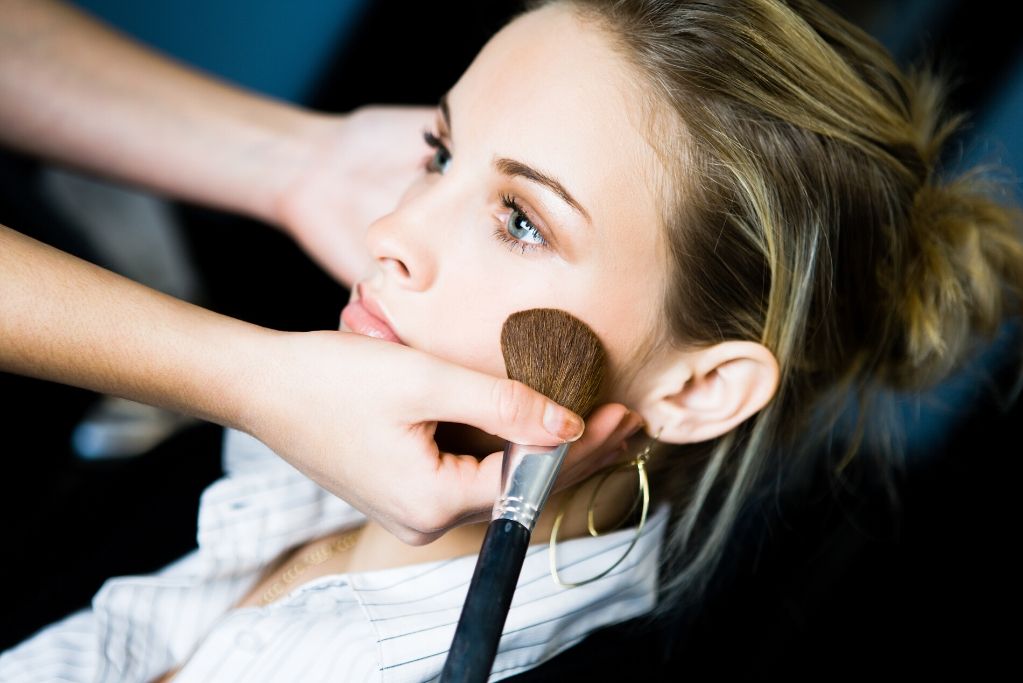 Now, this doesn't mean that there is something wrong about her. Many women love changing their looks from time-to-time. However, if she is someone who is usually seen in jeans and a t-shirt and suddenly leaves the house wearing dresses and puts on make-up, well, then the truth of her is being hidden from you. There is also quite a lot of change in her grooming habits.
4. She makes sure that her phone is away from you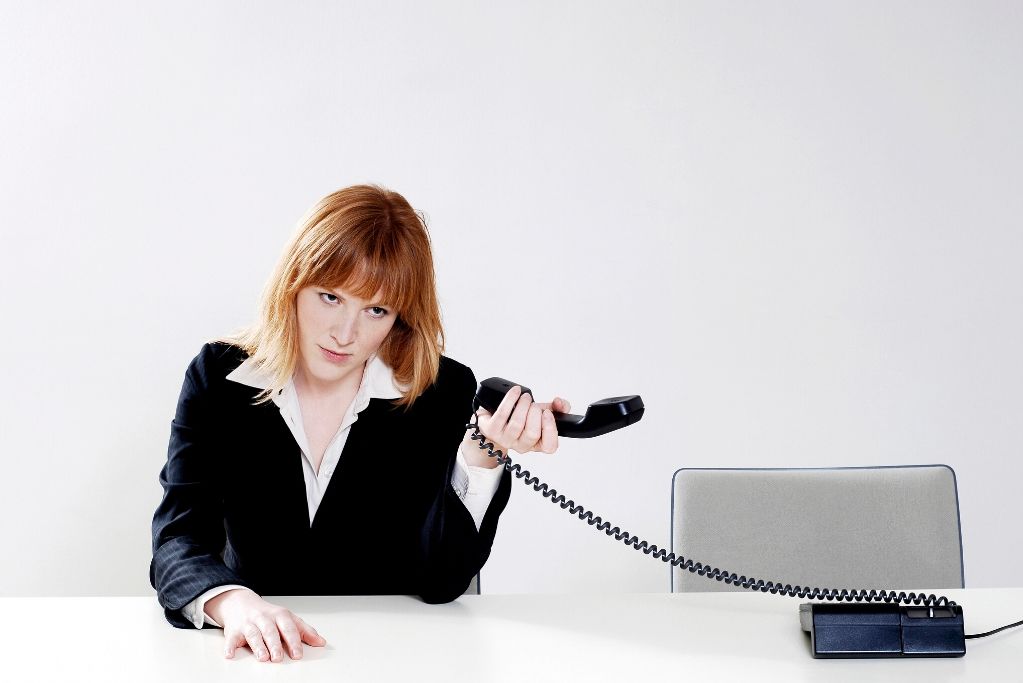 When she suddenly starts to keep her phone out of your reach, it's a clear sign that her heart is somewhere else. She has been texting and talking with someone else outside of your relationship and the worst part is that she doesn't want you to know about it. So, be aware of what she throws at you in the near future. This may very well be one of the signs your girlfriend is cheating on you.
NOTE
If she suddenly has a password on her phone or computer and takes her phone to the bathroom as well, then you must activate that part of your brain which will save you from the potential shock of figuring out that your beloved is in fact not who you thought she was and that's heart-breaking in every sense of the word, but you should know what to do next no matter how much it hurts.
5. She is not interested in getting physical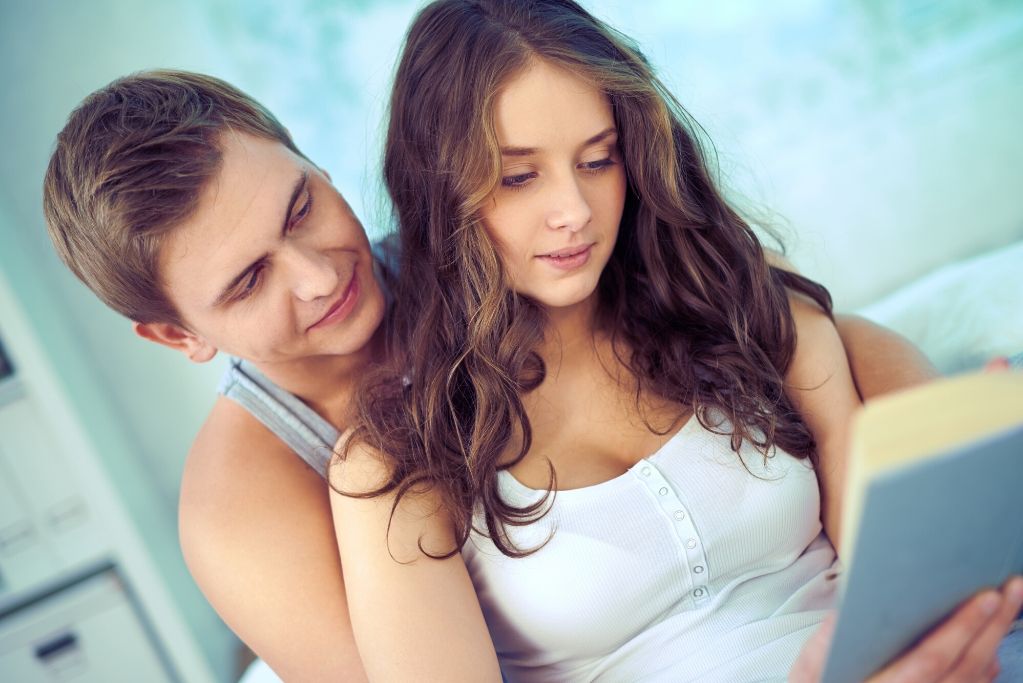 It is emotionally draining to know that your partner isn't interested in having sex with you. Even if she does, she detaches immediately after it's over. Less physical activity between both of you occurs when her attention is focused on someone else. That's a clear sign. There is no other reason that she wouldn't want to do it with you. So, be careful when she starts escaping the possibility of having sex with you.
When the physical intimacy in your relationship isn't how it used to be, it's a good time to have that talk with her and consider if it is one of the signs your girlfriend is cheating on you.
6. She starts arguing when you ask her questions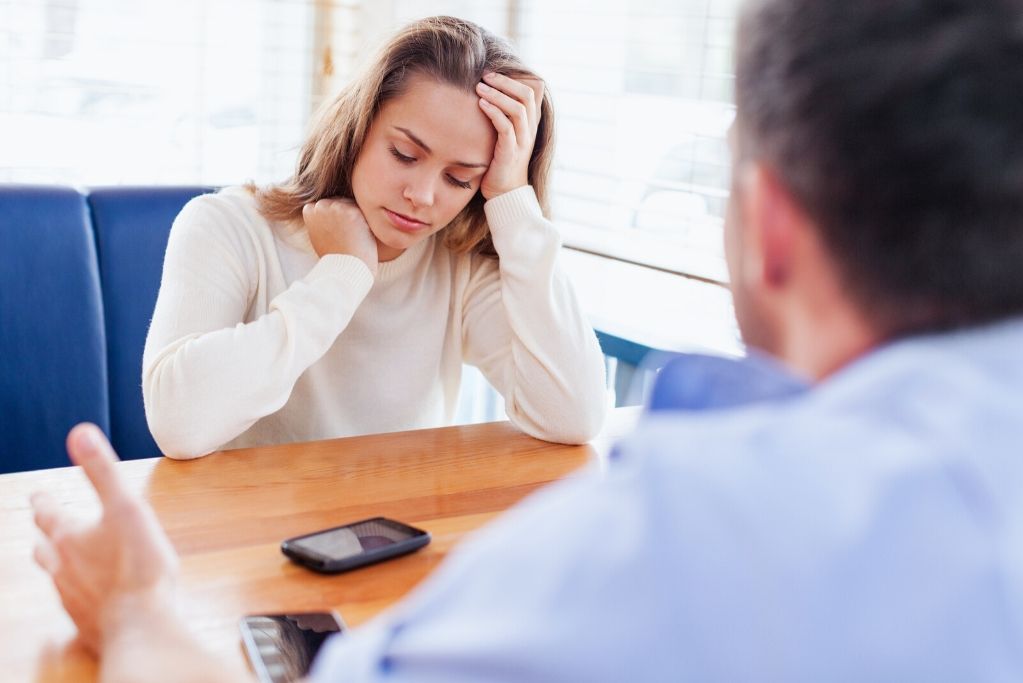 This is quite a clear sign of someone who is cheating on you—they start getting angry at you or start their own arguments with you. Being argumentative is a sign that they are feeling guilty and fear in reality and their ego is protecting them from revealing the truth to you.
While you both know the truth behind their actions and anger, it is for the best to let the anger and ego settle before you can finally break them down and know the truth. Once you do, walk out of the door and think with a calm mind about what to do next.
7. She is usually in a bad mood around you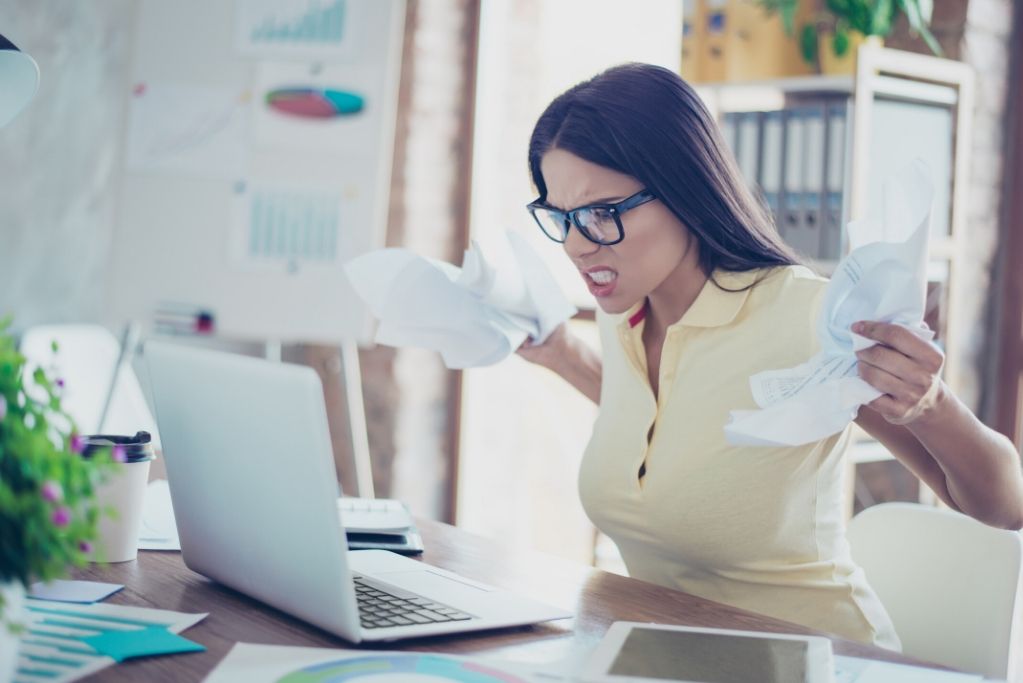 Many men have informed that before they found out that their girlfriend was cheating on them, they noticed a drastic change in her behavior that often exhibited a bad mood for no reason. The reason why girls behave this way is because they feel stuck and guilty with their boyfriends since deep down, they know they are doing something wrong.
Thus, they act out of their usual behavior and often lash out on their partner thinking that their rash behavior would make them stop talking to them and they would focus on their other lover.
8. She smiles looking at her phone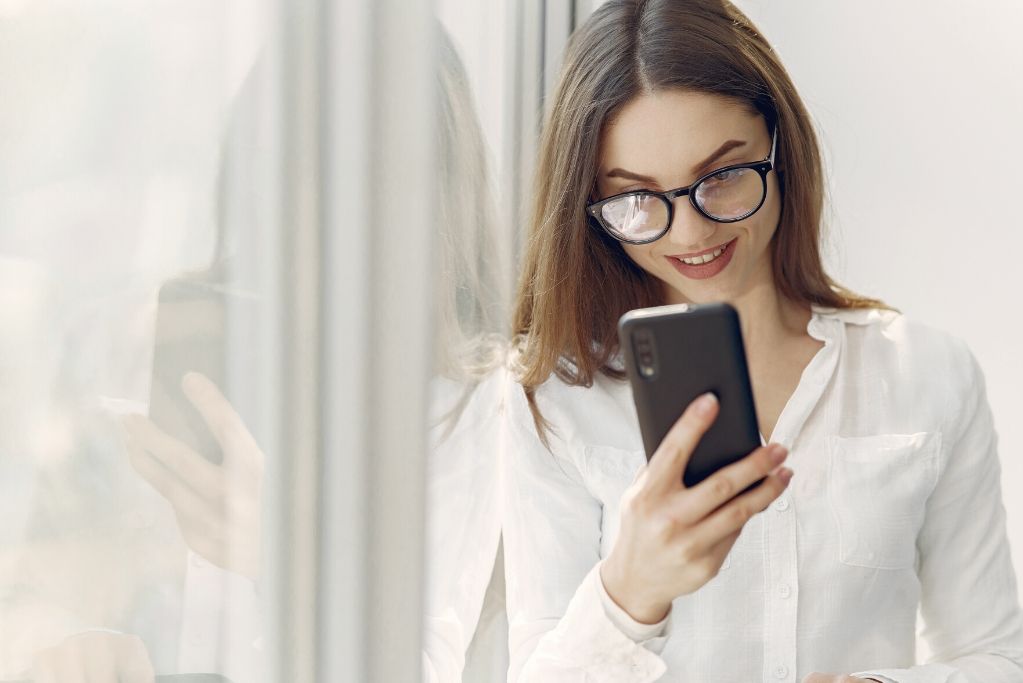 When someone new and seemingly special enters her life and she keeps texting /talking to them, then whether they want to or not, there is a smile on their face. As much as it hurts you, this smile or happiness is an indication that she is enjoying the company of someone who is becoming more special to her than you.
Meeting someone new can be quite ecstatic and exciting for a girl because it involves her emotions and that is honestly, the worst kind of betrayal. Nonetheless, it is important for you to take a stand and once she confirms your doubt, it is time for you to show her the door.
Other General Signs Your Girlfriend is Cheating on You
9. She starts talking about different futures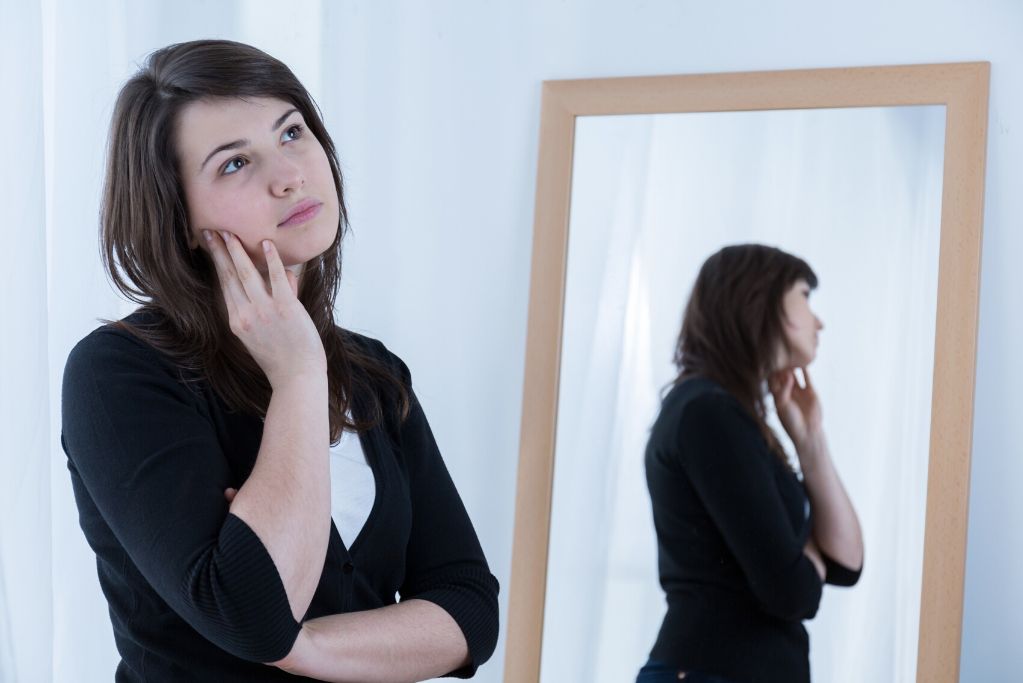 The 'we' in the future is suddenly replaced by 'I' and that's a big sign of why you must think about her actions and intentions. This is one of the most obvious signs your girlfriend is cheating on you, and you should start grilling her about the truth.
If you have been in a long-term relationship and your girlfriend suddenly talks about different futures, well, then believe it or not, she wants you out of your life and has already found someone else.
10. She starts lying about things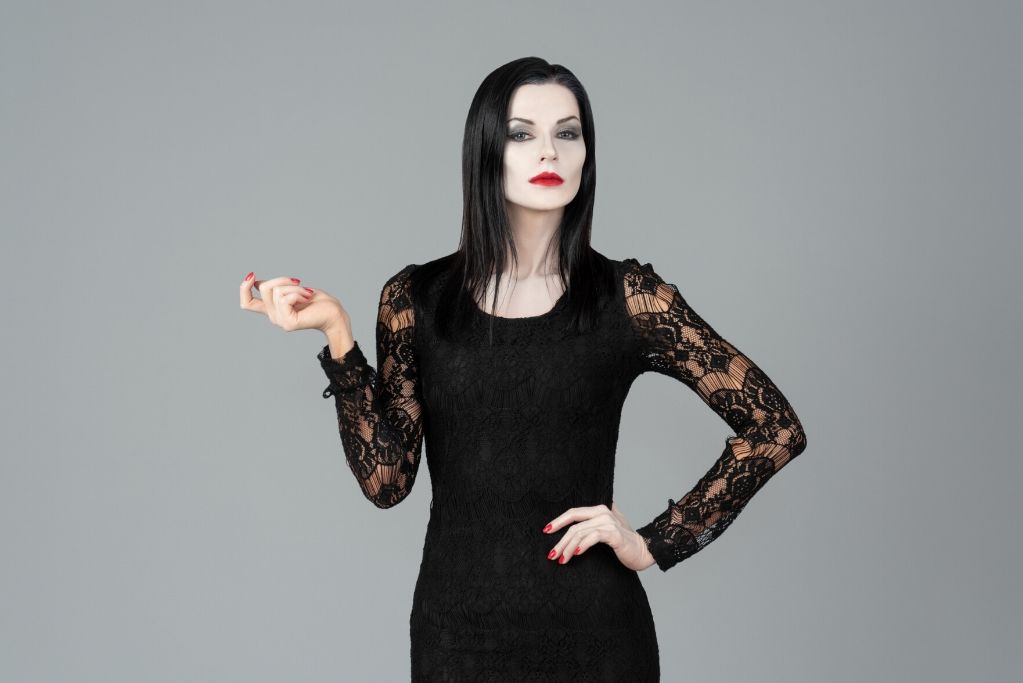 When a partner is lying about things, it is usually because she has another agenda in his or her head. This is one of the most important signs your girlfriend is cheating on you, but it may not always mean that. This usually means that they are cheating on you with someone else. If you have been in a long-time relationship with them or are connected too deeply with them, then your gut feeling will tell you about their lies.
In any case, there will be times when you will catch their lies and they would immediately start feeling guilty about their actions. However, that shouldn't make you fearful of facing the truth. You must go ahead get everything off of your chest and tell them about what you feel about them and their actions.
11. She doesn't want to spend time with you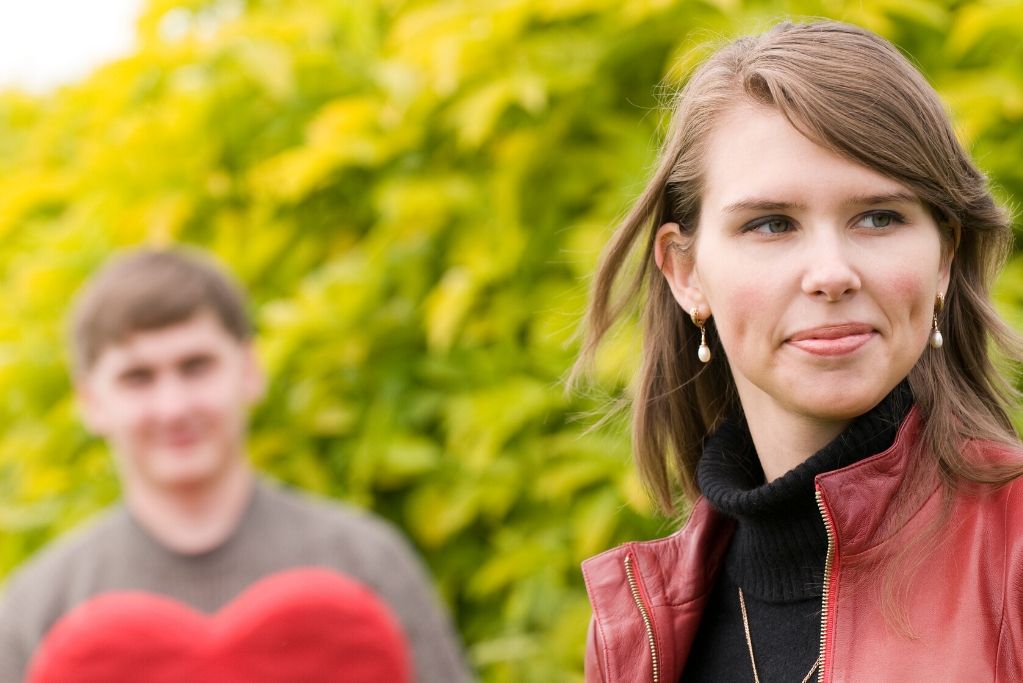 When she starts pulling away from you and decides to spend her time doing something else or worse, stays out most of the time, then perhaps she is going out with someone else as well. The chances of her cheating you are more if she does not otherwise do not like staying out a lot.
It is emotionally and physically draining to deal with this behavior of a person you love so much and have known for so long, but you know the best thing to teach them a lesson is to show them the door and shut it on their face!
12. She goes out to meet her friends without you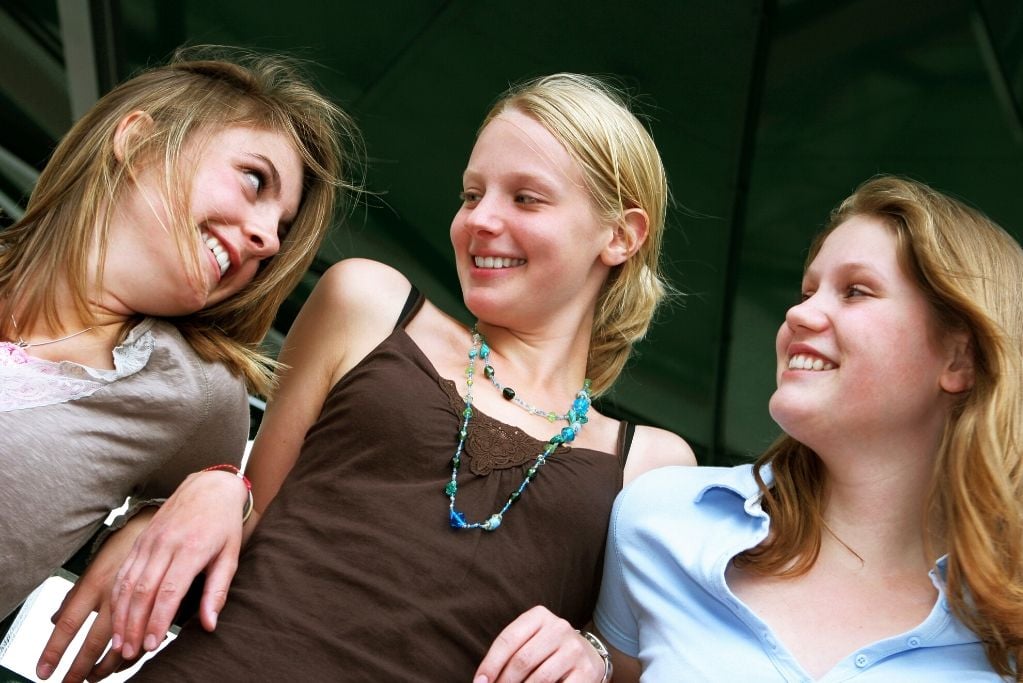 Even if you enjoy hanging out with her friends and you often used to go out to meet them with her, her sudden change in behavior exhibits her clear intention of no more letting you hang out with her friends and family. This is one of the most important signs your girlfriend is cheating on you, but it may not always mean that.
Even if you insist on meeting them, she would give you one reason or another to not take you with her. In fact, she rather insists you to go and spend some time with your friends! That's kind-of-a manipulative behavior on her part. Don't let her play you anymore and confront her well and good.
13. Her schedule has changed out-of-nowhere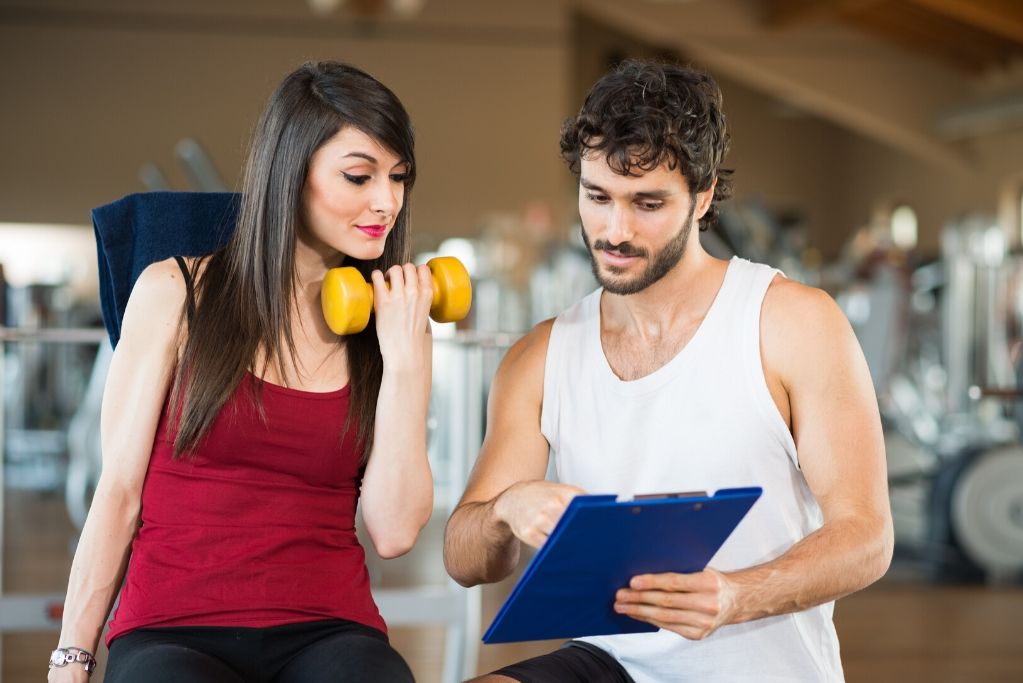 When it's not a job switch, apartment change or any other obvious reason and her daily routine or schedule has changed, there might be an icky reason behind it. That's not it, her priorities change too and you seem to not be her favorite person anymore. It is disheartening but as soon as you confront her about her true intentions, the more time it will save you from being in a wrong relationship.
NOTE
Her changes schedule might also be the reason that she is willing to bring certain changes in her life and nothing else. However, it may also be because of someone else in her life.

In any case, it is important for you to get off any doubt and confusion that's brewing in your chest. If she really loves you, she wouldn't mind clearing your doubt. She would in fact be happy to know that you care about her.
14. She wants to know about your whereabouts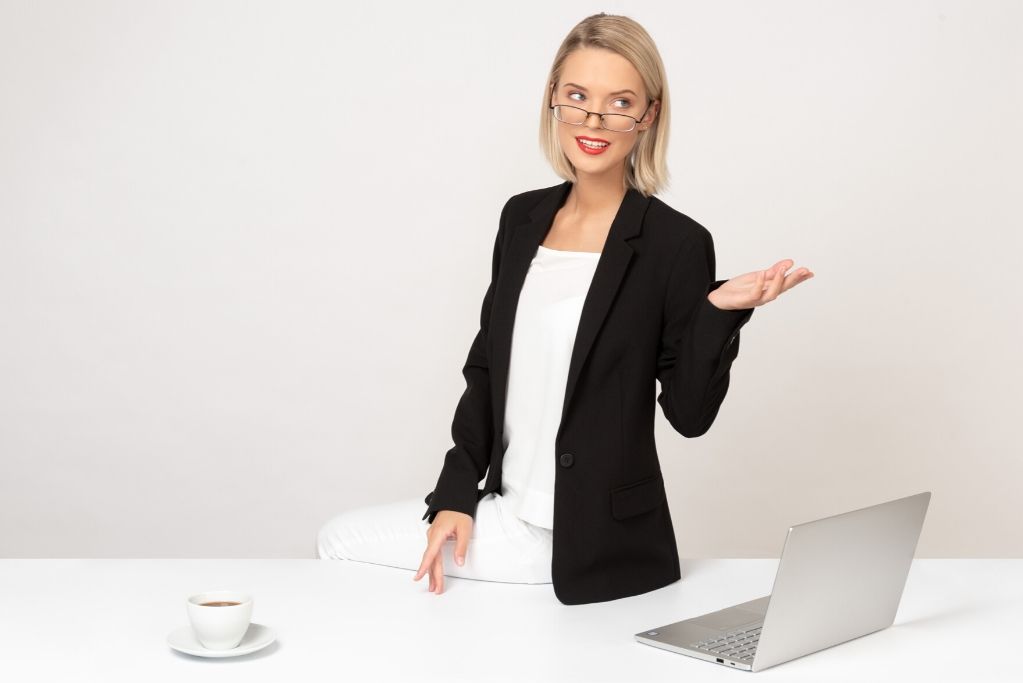 While it may seem to you that she wants to know where you are all the time out of concern or care, there are chances of something else brewing inside her head. The reason why she is so concerned about your whereabouts can be because she is looking for the perfect moment to get you out of home so that she can chill with her mystery lover. You have got to remain careful about her behavior.
TIP
Even though it is a red flag when she is overly concerned about your whereabouts, you can use it in your favor. Next time she asks you about where you will be at certain hours of the day, tell her and move out at that time.

However, return back home before the time you told her you will be back and if she is cheating on you, there might be a chance for you to catch her with this new person in her life. Even if you don't find her with someone else, you can always tell her that you got free soon and wanted to spend some quality time together.
15. She is not as open to you as she used to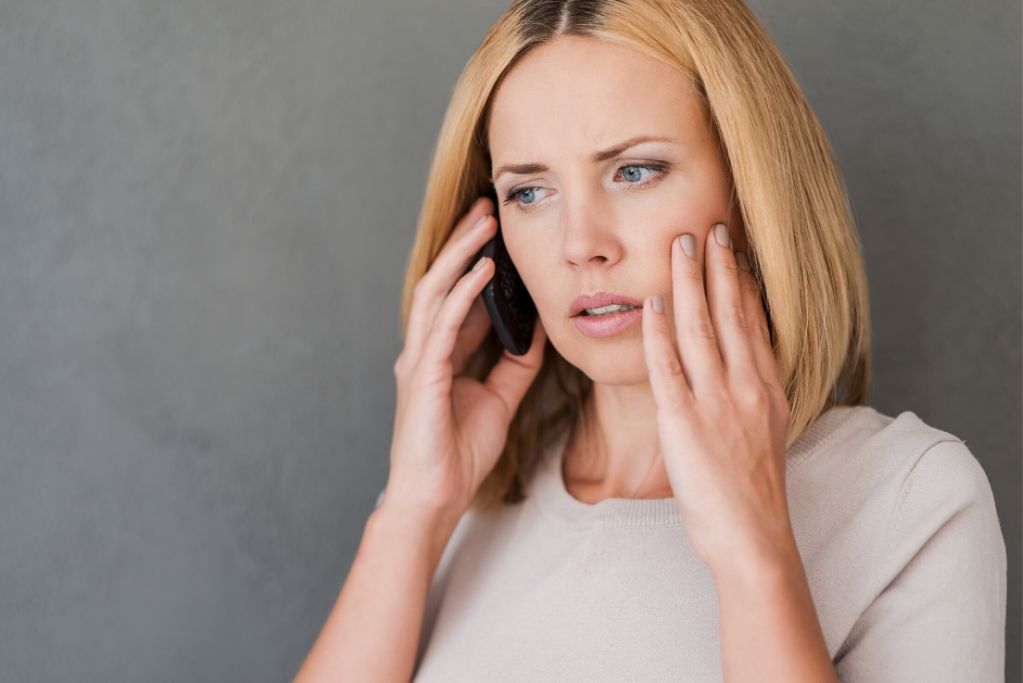 When she starts keeping things to herself, there might be a chance that she is focused on someone else and has started sharing her emotions and feelings with him. If she is not telling you about how her day went or about his new yoga class she has joined or what else is going on in her life, she got secrets and you might not be a part of this other life of hers anymore.
She is no more candid with you and seems to have been living this new life of hers. Pick up the vibes since the energy never lies and it's time to say goodbye to her. This is one of the most important signs your girlfriend is cheating on you, but it may not always mean that.
16. She thinks that you are insecure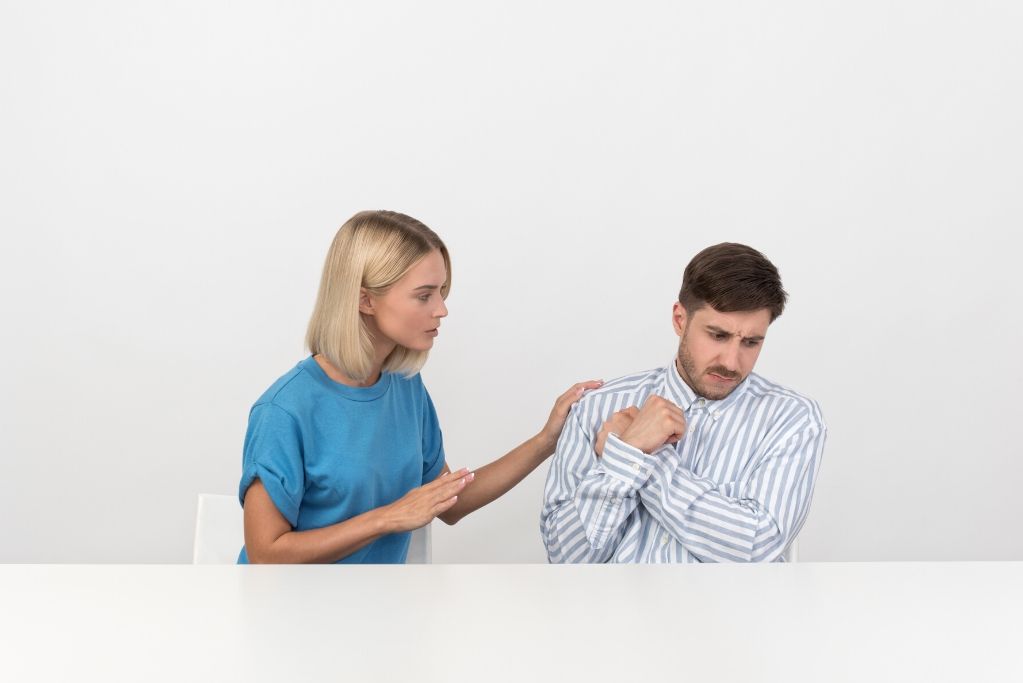 If your girlfriend is usually loving and supportive toward you, your family and career, and all of a sudden, stop taking interest in all those things, of course, it will ring a bell and you would ask her if there is a problem.
While a good girlfriend would clear your doubt calmly, someone who is guilty of cheating would lash out on you and tell you that you are insecure and need to get a life. She does this so that you doubt yourself and instead of listening to their own psyche, start listening and moreover, trusting her more.
Do not fall into this trap like most good men often do. Listen to your intuition and get to the bottom of what you feel is happening wrongly. Respecting a woman is the sign of a good gentleman but knows the difference between respecting her and self-respect.
17. She apparently spends a lot of time at work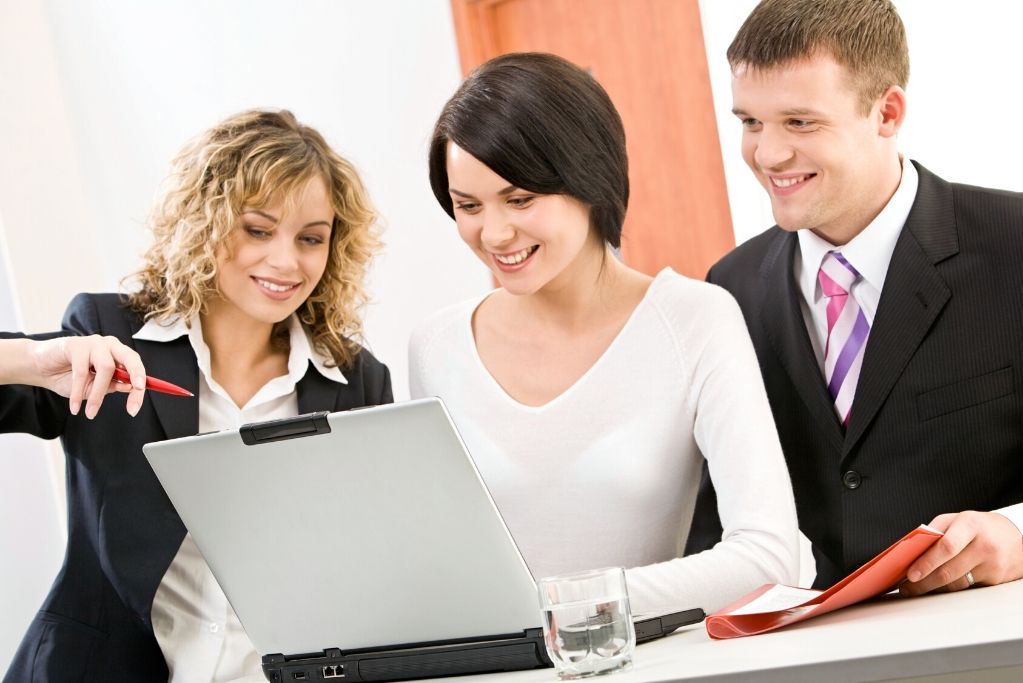 If you have been in a long-term relationship, you must be knowing her work schedule. If her usual work schedule does not call for her to spend longer than official hours at her workplace and all of a sudden, she is spending a lot of time at the office, something about the situation might be fishy. This is one of the most important signs your girlfriend is cheating on you.
The best way to get over your doubt is to pay her a visit in her office without informing her about the same. If you find her working there, well and good. However, if you do not find her there, ask her co-workers about the same and find where she is. If you find her hanging out with her mystery lover, then confront her and take things accordingly.
18. She has trouble saying 'I love you'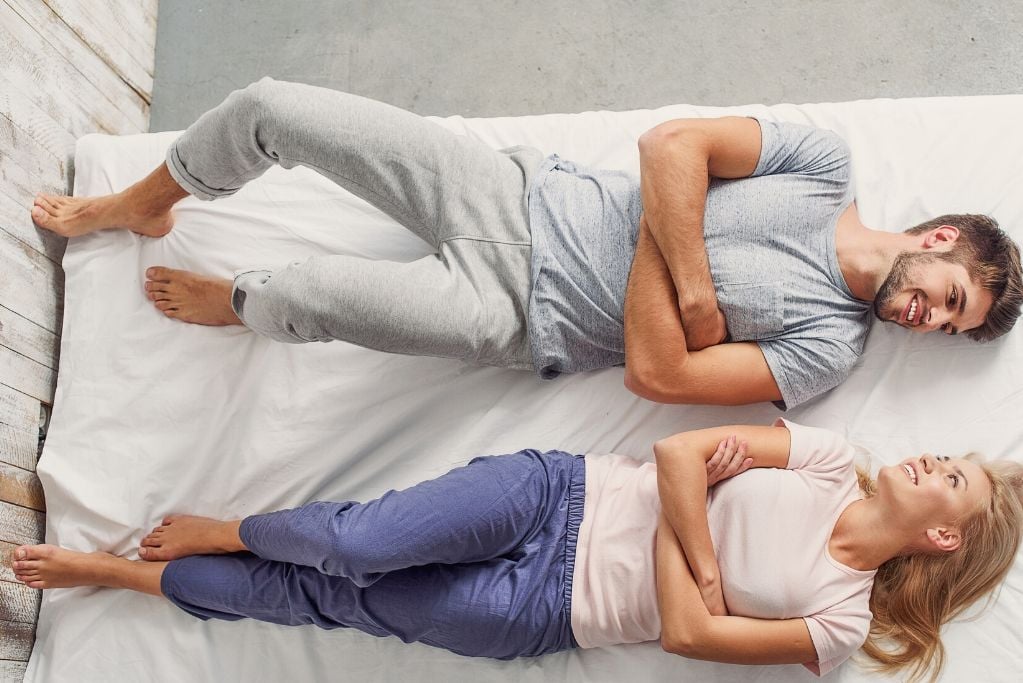 What seemed like the easiest thing for her to say to you will suddenly become very difficult. No matter how lovingly you say 'I love you' to her, she will have trouble replying back. Of course, her soul knows that what she is doing is wrong and doesn't want her to degrade herself more by feeding you another lie.
Generally, she avoids listening when you say the three magical words or when she has no other choice, she says it with a lack of enthusiasm. That alone should make you realize that even if she is not cheating on you, the spark between both of you is gone or going and there might be a chance that she is thinking of leaving you or is already in the process.
19. Her way of speaking changes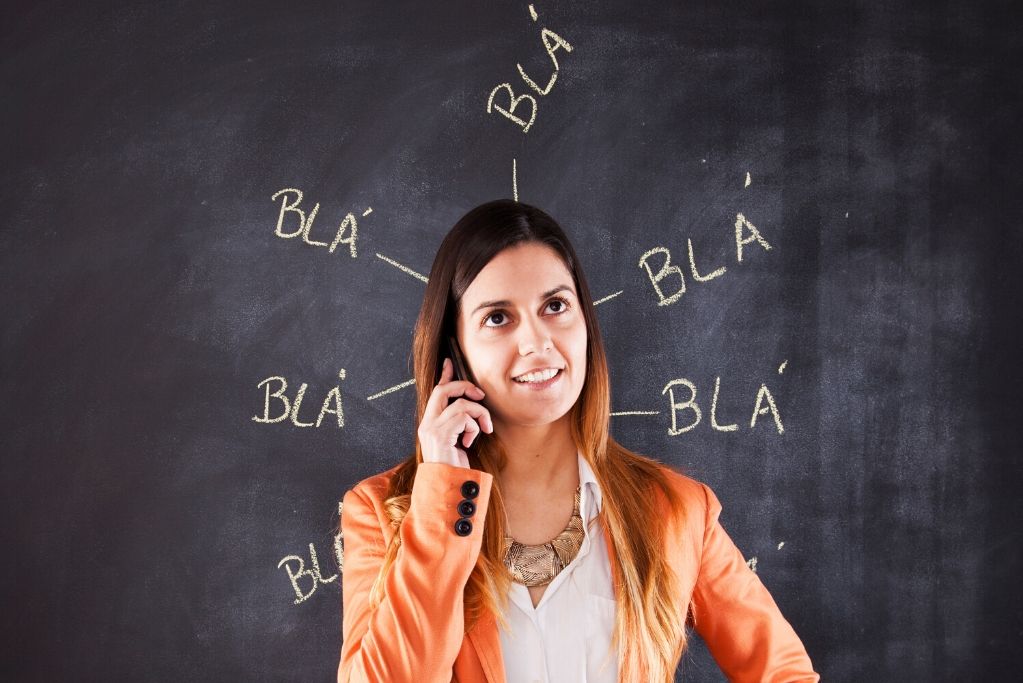 When a person spends a lot of time with someone, they take up their speaking style and even their phrases. This doesn't necessarily mean that your girlfriend is hanging out with a new date. She might be spending a lot of time with her friends or co-workers. However, no one spends so much time with a friend unless they are roommates.
If she is speaking so much alike someone you know or don't know, you should be aware about an uncomfortable situation that might build up in future. The best way is to confront her and ask her about this friend or you-know-who. If she'd have even slightest of self-respect left in her, she would blurt out the truth.
20. She starts accusing you of cheating on her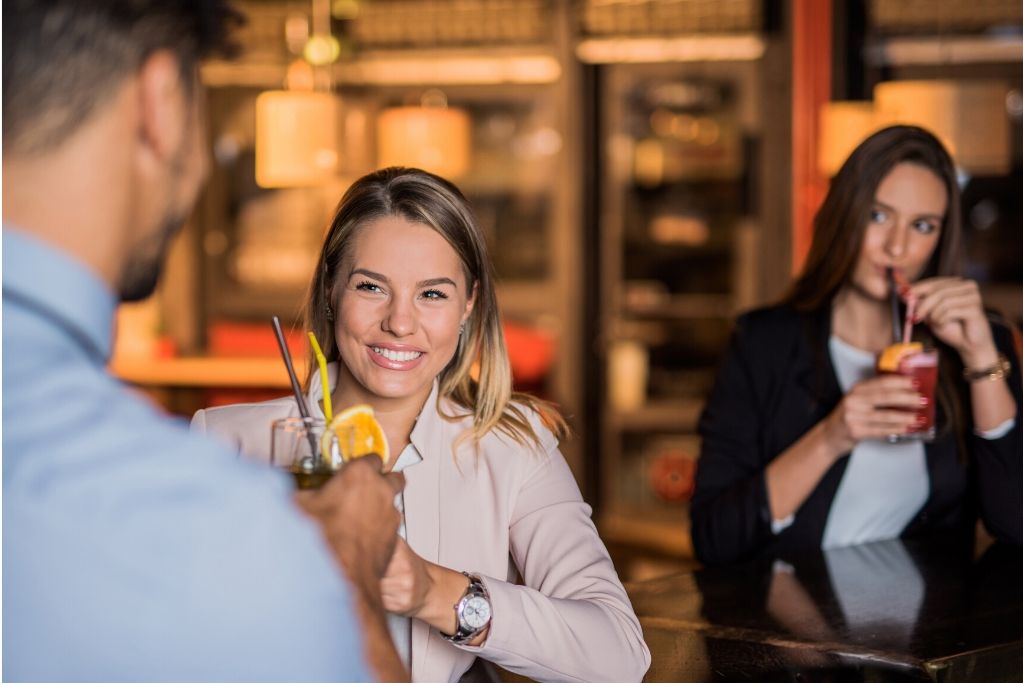 The best defense for someone who is a cheater is that they start blaming you for exactly what they are doing. This is one of the most important signs your girlfriend is cheating on you. People are a mirror and they usually see their truth in other people.
Thus, when she is finding futile reasons to blame you for cheating on her, take a deep breath, and understand that something is cooking between her and this person that you have no idea about. It's a defense mechanism and instead for falling for it, tell her to speak her truth.
Understand That You Are Worthy of Love No Matter the Result
Whether they cheat on you or not, you must not lose your self-esteem at any cost. You are deserving of love, even more, because you aren't afraid to commit to your decision of loving someone who couldn't do the same to you.
People do not come into this world with a guidebook; they commit mistakes, sometimes, these mistakes leave the other person devastated, sometimes, they don't even care if they have hurt people who love them beyond reasons—whatever be the reason, it is for you to remember that people who cheat have low self-esteem and self-worth. Thus, they do these things out of fear-based thinking. They are the way are because it is their being, not yours.
So, no matter what someone does to you, please remember that you are deserving of love and one day, you will find someone who will fit the puzzle. It's just that you shouldn't stop trusting people after someone cheats on you, and encourage yourself to open up to love again.
Closing Thoughts
Love is the most powerful emotion. It can literally transform a person or a being if given purely and freely. Thus, it is important to never settle for a love that you have to fight for. It is the law of the universe that you get what you give and deserve.
So, if your girlfriend had cheated on you in the past or you think is currently cheating on you, then the best thing you can do for yourself is to let go and move on. Who knows, the love of your life might be waiting for you around the corner.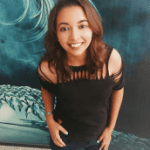 Namrata Singh
Namrata is a Doctor i.e. dentist turned writer and a clinical researcher. Eager to learn about anything and everything, she is what you would call a jack of all trades and master of none. With a zeal for reading novels, books, and anything she could get her hands on ever since she was little, she embarked into a writing career purely out of luck. After indulging in a freelancing career for nearly two years, she can now write on anything - from dentistry to decor, travel to technology, medicine to management - but the psychology remains her first love. Having dealt with mental health issues in the past, she hopes to raise awareness for the same and help people with her work in association with The MindFool team