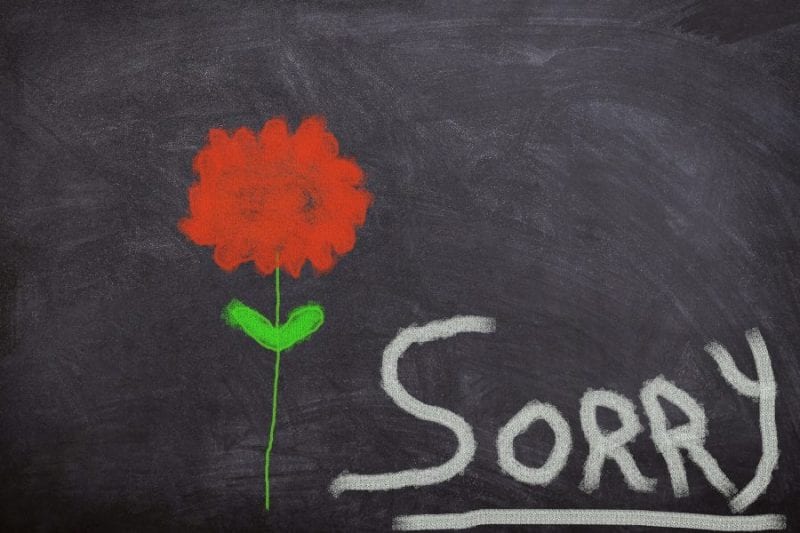 We all have our share of fights and resentment. This process harbors negativity and it becomes difficult to forgive a person. And such long grudges have a far-reaching effect, thus destroying relationships.
Even remembering a bad memory over and over affects mental stability. Amidst this, what if you get a strong solution to learn forgiveness? What if you get a chance to restore harmony with yourself and with others? Then do read this article to know about an old Hawaiian practice called Ho'oponopono
What is Ho'oponopono?
Ho'oponopono is an ancient Hawaiian practice. It helps in healing, inner-peace, and self-love. But before Hawaii, it was primarily used in the Polynesian Islands of the South Pacific. It was a ritual to end the differences between the two kingdoms. And so, it marks a great way to improve relationships by letting go of problems of the past and wrongdoings.
Ho'Oponopono Prayer
Ho'oponopono prayer also helps in taking 100% responsibility for things that changes lives for good. Ho'oponopono is also considered as an ancient Hawaiian prayer. It helps in restoring relationships between two or more people. In this prayer, each person has to begin it by saying, "I am so Sorry."
This helps in bridging the gap between hatred and love. If you want to work out your relationship with your partner. Then prayer helps in abolishing the bitter past and trauma. According to Hawaiian tradition, suppression of forgiveness results in disharmony. So, by saying this simple prayer, things fall at the right place in every possible way. Well, let's see what mantra one must follow:
I'm so sorry

Please forgive me

Thank you

I love you
---
Few words but they have great power. With this prayer, the participant is stating that he/she doesn't need any dark energies to keep going. With this, the participant invites positive energies filled with love and forgiveness.
We will be elaborating on this prayer further in our article. But before that, let's explore more about the people who made this prayer popular around the world.
TIP
You may use the above-mentioned prayer in any order. But it is important to hold the vision. If you wish to mend relations with your partner. Then direct these words towards that person.
Individuals who made Ho'oponopono more popular
Morrnah Simeona
Ho'oponopono initiated from Hawaii. It was first taught by Morrnah Simeona. As a healer, Morrnah taught Ho'oponopono to a small and large group of people.
Besides, she gave training in a hospital, to United Nations personnel as well as colleges. Thus, carving spectacular stories of transformations in the practice of self-healing.
Alongside this, she introduced the updated version of Ho'oponopono in various countries. Then be it United States, Europe, Germany, Netherlands, Asia, and many more.
Morrnah believed that karmic bondages are the biggest hurdle in the evolution of the mind. And to expand awareness, it is necessary to undertake (karmic) cleansing. Thus, to dissolve these bondages, she used her 14-step process in which she never used any mantras.
Besides, Morrnah also started Pacifica Seminars Inc. in the 1970s. And furthermore in 1980 started the "Foundation of I". Their initiation was to teach the 14-step Ho'oponopono around the world.
Today, Michael Micklei and his wife Yvette Mauri head Pacifica Seminars in Germany. It is the only organization in entire Europe, that teaches Morrnah's original Ho'oponopono--process. Thus, this vast knowledge and expertise made Morrnah the living treasure of Hawaii.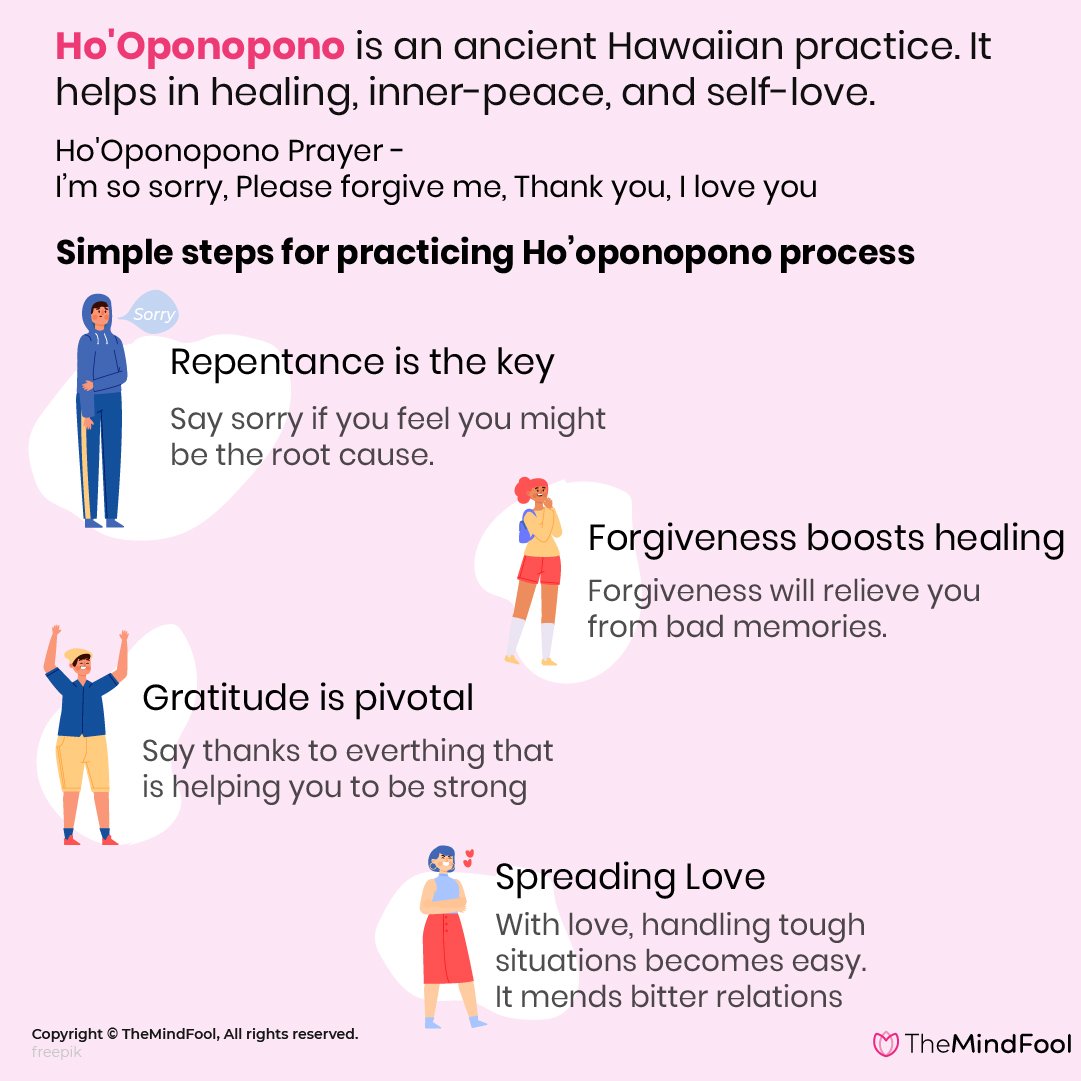 Joe Vitale
Joe Vitale publicized the prowess of Ho'oponopono through his books. He extensively wrote about the miracles in his book 'Zero Limits' and 'The Attractor Factor'. And because of his book called 'Zero Limits', masses unraveled more about Dr. Ihaleakala Hew Len.
Dr. Ihaleakala
Dr. Ihaleakala was a student of Morrnah Simeona. He started following Morrnah after she treated his daughter with the help of Ho'oponopono. First, he was skeptical about the power of Ho'oponopono and he couldn't accept its existence. But as he learned, he embraced its efficiency.
Furthermore, Dr. Ihaleakala worked as a psychotherapist at Hawaiian State Hospital. He would cater to various criminally insane patients. Interestingly, he cured these patients without even seeing them.
Dr. Ihaleakala studied the prisoner's chart and then looked within himself. With this, he would seek the root cause of the illness. And within four years, the prisoners were cured.
With time, things started improving and the clinic witnessed amazing and positive changes. Most of the patients were released and the ward eventually got closed. This incident is awesome proof that showcases the power of Ho'oponopono.
Ho'oponopono Process
The following steps elaborate more about the Ho'oponopono prayer.
1. Repentance is the key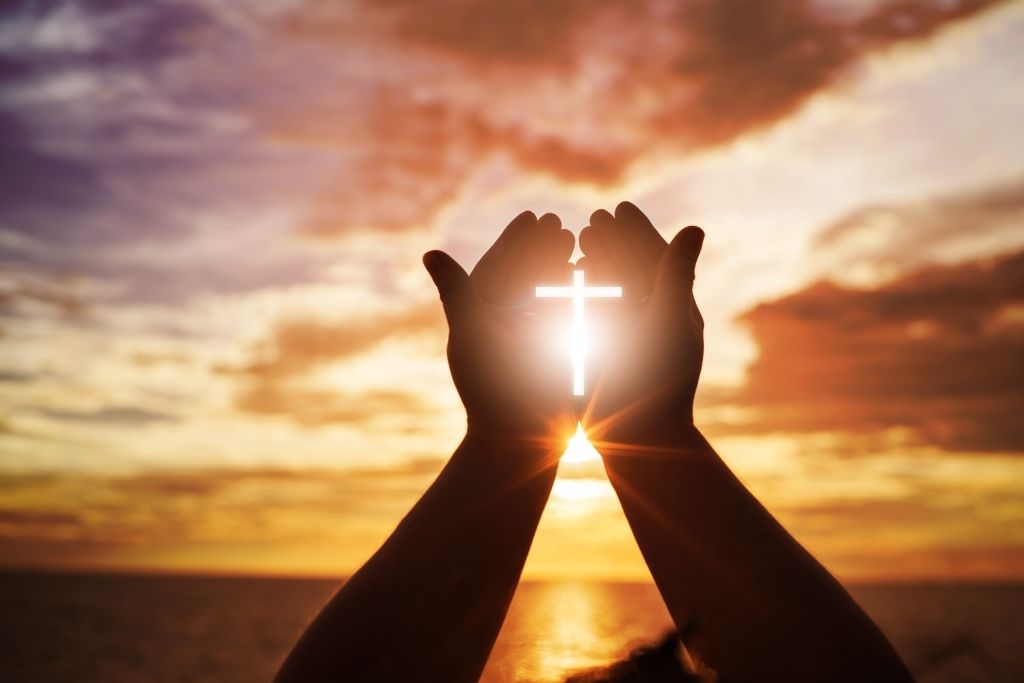 SUMMARY
If you think you are the root cause of any problem. Then say sorry right away. If you have an addiction, have misbehaved, have anger issues, then say sorry to yourself.
Bad thoughts arouse because of bad memories, influence, or even wrong people. But they are just mediums. Your perception is the root cause of disappointment. So, start by eliminating preconceptions.
If you think your mistreatment has caused pain then start repenting by saying, "I am sorry". Realize the depth of the issue caused by you. And you are remorseful, then you just have to say the 3 magical words, "I am sorry".
2. Forgiveness boosts healing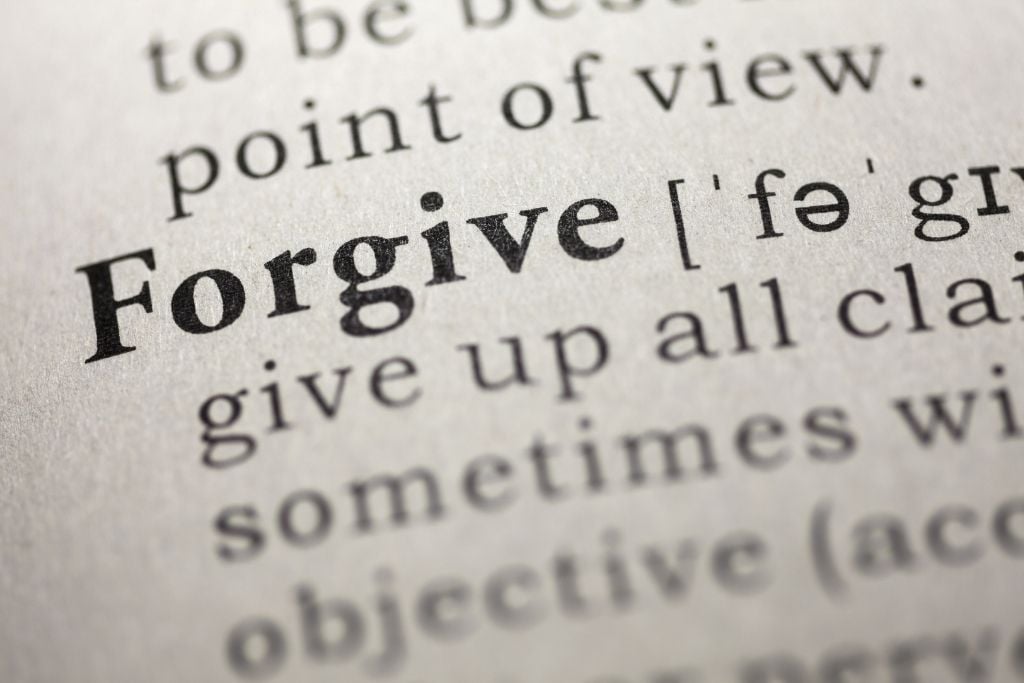 SUMMARY
When you know, you are wrong. Then why struggle to ask for forgiveness? Forgiveness will relieve you from bad memories.
Age or status should not come in way of forgiveness. While asking for forgiveness, don't bother who is in front of you. Just say, "please forgive me". Say it repeatedly and mean it while saying it. Say it over and over again and remember, the remorseful event of your life for which you need forgiveness.
3. Gratitude is pivotal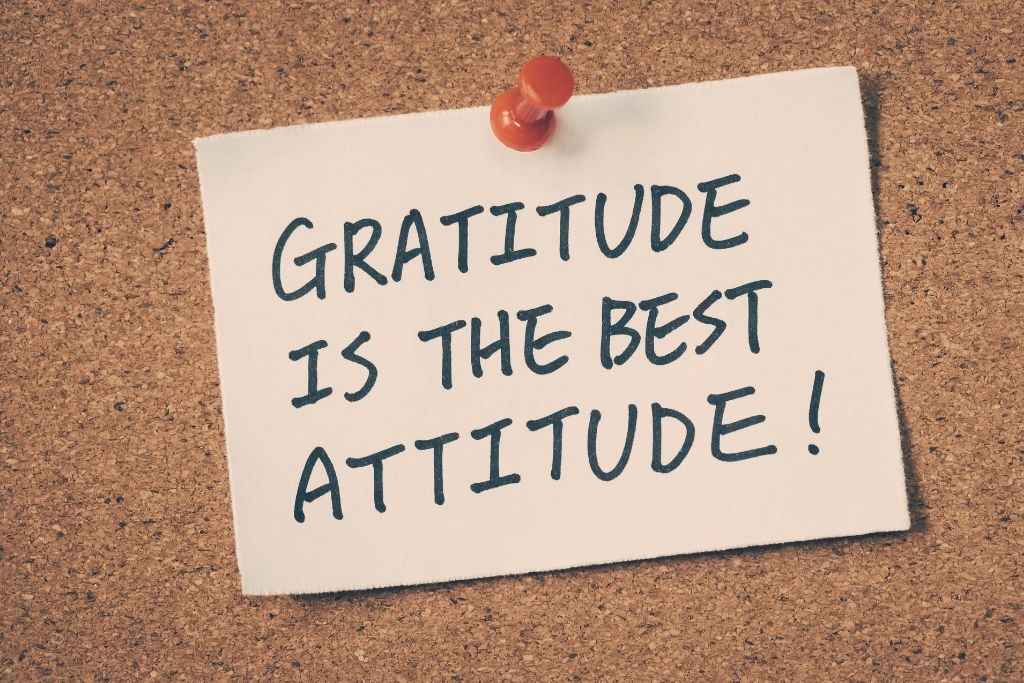 SUMMARY
If someone has done something for you. And it has helped to shape your life. Then this is the time to thank. Don't just thank the person but thank the situation for making you strong.
Keep repeating, "thank you" without any inhibitions. Don't judge whom you are thanking for. Thank your body for keeping you healthy. Show gratitude towards your friends and family, for making you strong.
Thank yourself, for bringing out the best in you. Acknowledge the power of nature, divine energy, and the universe for your existence. Thank people who have forgiven you.
4. Spreading Love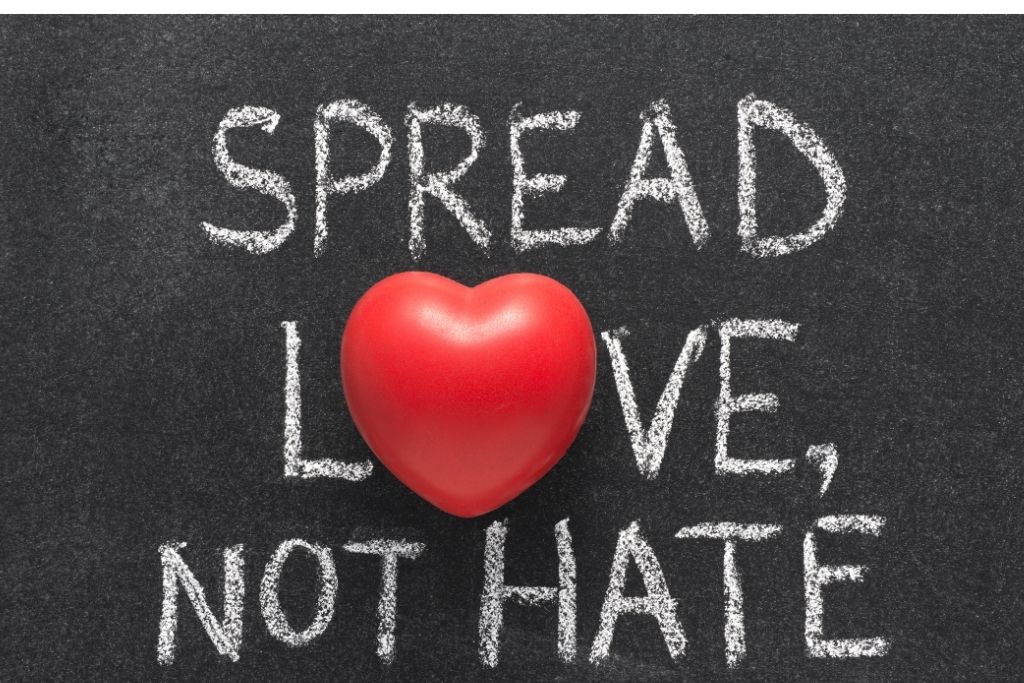 SUMMARY
Love is the most powerful tool on earth. With love, handling tough situations becomes easy. It mends bitter relations.
Love can benefit both your body and mind. So, it is imperative to follow the mantra, "I love you". Just as you thank people around you. Similarly, shower your love on them. Some things like the house might be lifeless but say 'I love you' for offering shelter. Embrace challenges with love because they make you stronger. Say these golden words over and over again. But mean every single time as you say.
TIP
Isn't this simple as an effective cleaning method? So, remember to do it daily before going to bed and when you wake up. You may also say this prayer while having a shower. With every drop of water, it will cleanse the unnecessary element. And with time, you start to feel the healing process on a subconscious level.
Why Ho'oponopono is effective?
If you are wondering Ho'oponopono takes a long time, then you are wrong. One can practice this technique even in his/her mind. And while doing so, no one might even guess what's going on? It's a matter of a few minutes and you will experience a plethora of benefits.
With Ho'oponopono, there is a transformation. Instead of blaming others or oneself for wrong deeds, the person starts taking responsibility.
A person can evaluate what caused the negativity within himself/herself. With this, it becomes easier to wipe out negativity and transform lives for good.
As soon as the person starts taking up responsibilities. Then forgiving and love follows. This helps in boosting the healing process for oneself and others.
Ho'oponopono Benefits
There is a dip in stress.
With no stress, mental and physical well being improves.
If the mood stays calm and composed, then the relationship stays stronger. It enriches the quality of relationships with others.
A person who practices Ho'oponopono has control over emotions then be it anger or anxiety.
And with the elimination of the above-mentioned problems. Then you may lead a happier and prosperous life.
Situations when you may use Ho'oponopono
When a person is unable to sleep, then this Hawaiian practice will bring relief.
When you feel lost and depressed, then it will reassure you. It helps in making you realize that you are a good person.
This prayer will also help you in difficult situations. If you crash your car, fight with a coworker, then it will help you achieve serenity.
If tired, then it will give you energy for rejuvenation.
If upset with your loved ones. Then it will give you the power to forgive and move on.
Ho'oponopono Books
1) Ho'oponopono: The Hawaiian Forgiveness Ritual as the Key to Your Life's Fulfillment — by Ulrich Emil Duprée
2) The Book of Ho'oponopono: The Hawaiian Practice of Forgiveness and Healing — by Luc Bodin M.D., Nathalie Bodin Lamboy, Jean Graciet
Ho'oponopono Mantra Meditation
Closing thoughts
Ho'oponopono has simple words yet has a powerful impact on your life. You just need to follow a simple step of repeating the prayer all the time. It will cleanse your body making you a happier person. Besides, it is easy and free! So, do let us know if you have followed this process in your daily life. And if you have? Then do let us know the benefits of your life!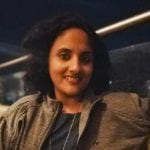 Neelambari B
Neelambari started her rollercoaster ride as a journalist at Pune Mirror (Times Group). After which she started exploring the world of content writing. Today, she boasts more than five years of experience filled with creativity and diversity. During this tenure, she explored various mediums like articles, blogs, social media posts, website content, and much more. And this content ranged from Gynecology, Ayurveda, Dental health to nutrition. However, she enjoys the most writing about Psychology and other medical streams. She loves writing and aims to bring positive changes at least in some lives with her articles on www.themindfool.com