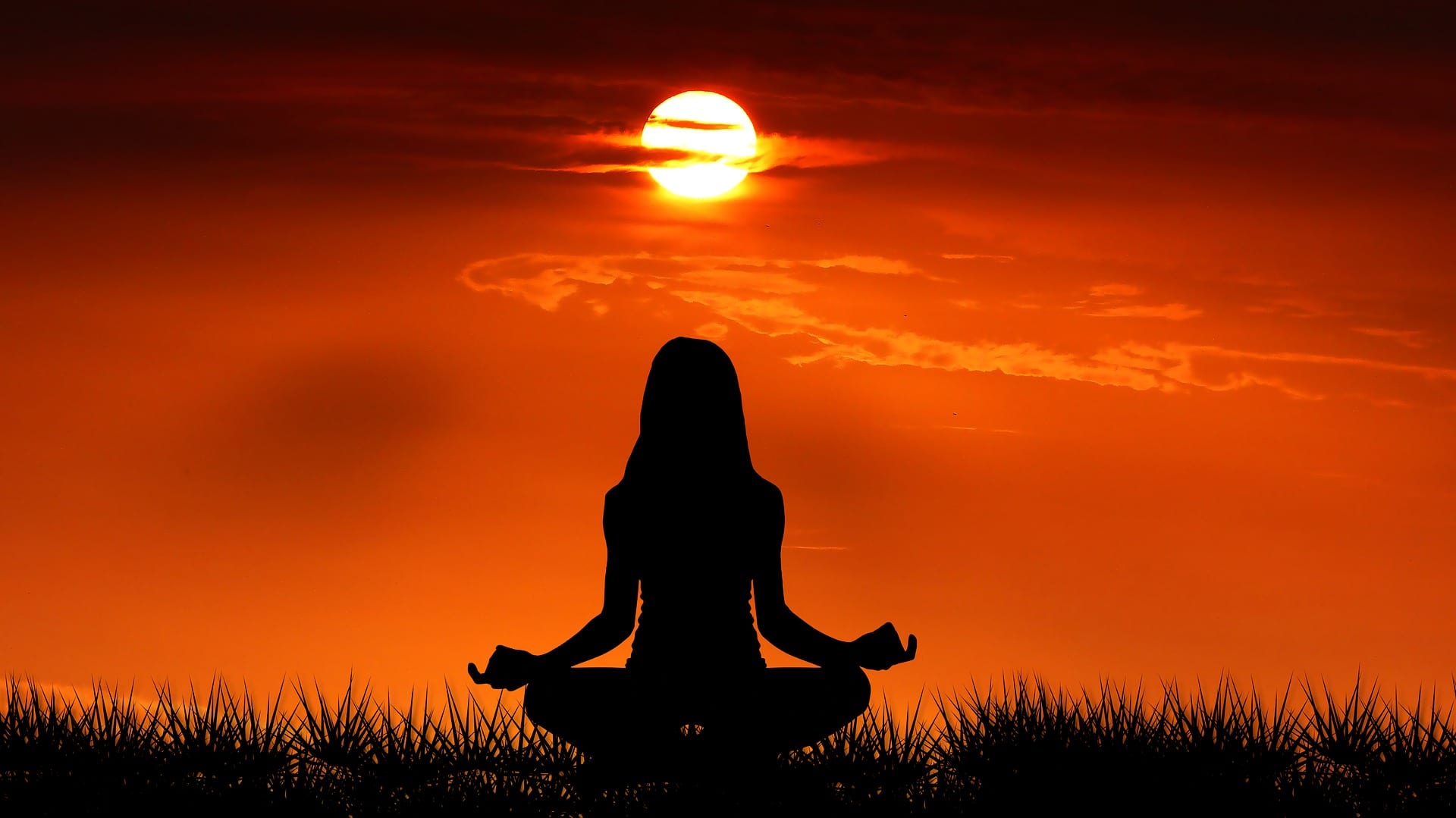 Spiritual Guidance is a process in which divine energy, higher spirit, our ancestors' energy or our guru's energy guide us and counsel us. The whole process is based on the idea that we all have spirits attached to us. Beyond our physical body, we have an energy body.
Those who learn to understand the basics of all energy chakras can heal themselves and others. Once we start our spiritual journey, we may need assistance along our journey from those who have already mastered the art of living this life joyfully and spiritually or those who are deceased. Our spiritual guide helps us in finding answers to questions that have lingered with us for years. A guide never answers our questions himself. They simply show us the path to walk on.
Why is spiritual guidance important for your spiritual journey?
As human beings, we can be delusional at times. We listen to our ego and imagination and consider that to be our intuitive voice. On our spiritual journey, we make many such mistakes that direct us in wrong and sometimes opposite direction. A guide's role is to ensure that we reach our final destination without getting lost in our way.
Another thing to notice about your gurus or spiritual guides is that they never preach you a principal, belief or mantra. They don't provide learnings in conventional ways. They just try to bring you closer to the truth. This truth is bigger than anything we have ever known. It often happens that we see a situation from our heart or mind but there is always a wider perspective that we mostly fail to grasp.
In the times we live in, our hearts are broken, our bodies wounded and our minds depressed. A true guru or your spirit guides can help you come out of the loop of misery and pain by giving you access to a bigger truth.
How to get a spiritual guidance?
All of us can have access to higher self, soul friend, spirit guide or anything else we want to call it. They all are connected to divine energy and are capable of showing us a bigger reality. Those who have been on the spiritual path for quite some time now, have managed to find their soul friend but the rest of the people still struggle understanding how to connect with those who have left us or any other divine energy. There are some practices that you can follow on a daily basis to receive guidance and spiritual growth.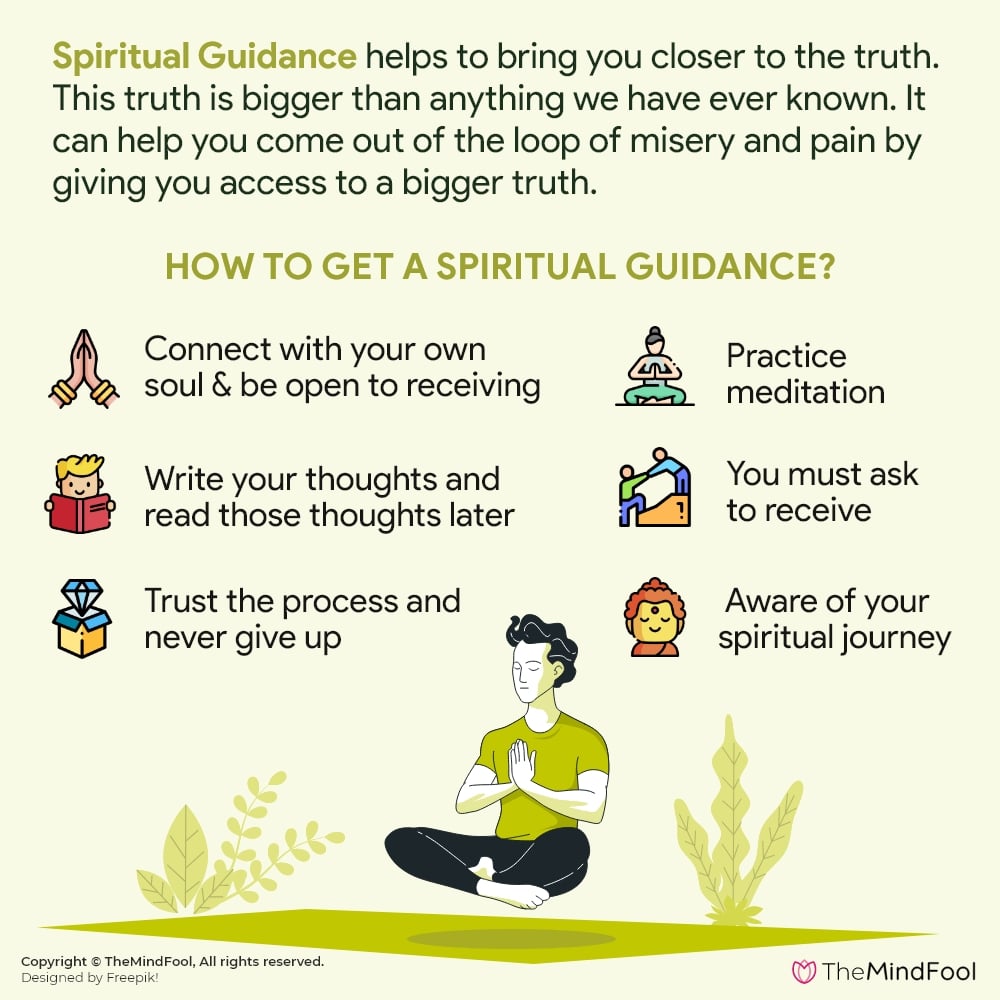 1. Be open to receiving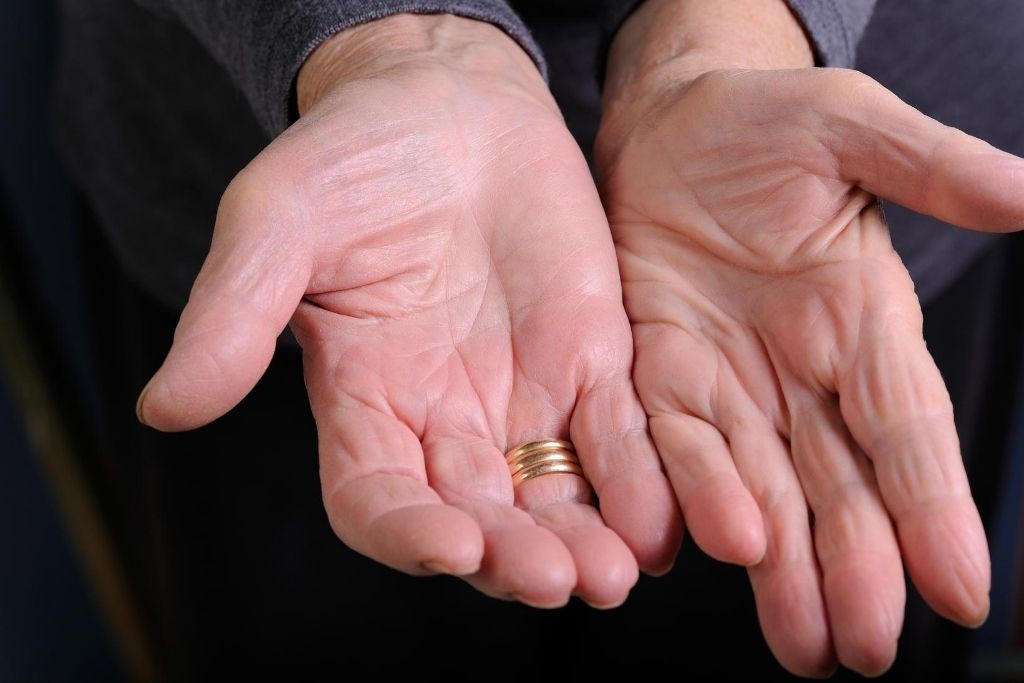 If you continue to live your life like a robot, without connecting with your own soul, you might not receive guidance easily. However, if you become self-aware, try to reach higher consciousness every day and tap into your best self, you might come in contact with your higher self or guide. Make yourself as open as you can to receiving. Do not let ego take over.
Let your intuition talk to you. Further, learn to distinguish imagination from actual guidance. Some people have given testimonies about how they have received messages from their spiritual guide in their sleep. Some have spoken about seeing the same numbers again and again or any other kind of synchronicity. Pay attention and observe.
2. Practice meditation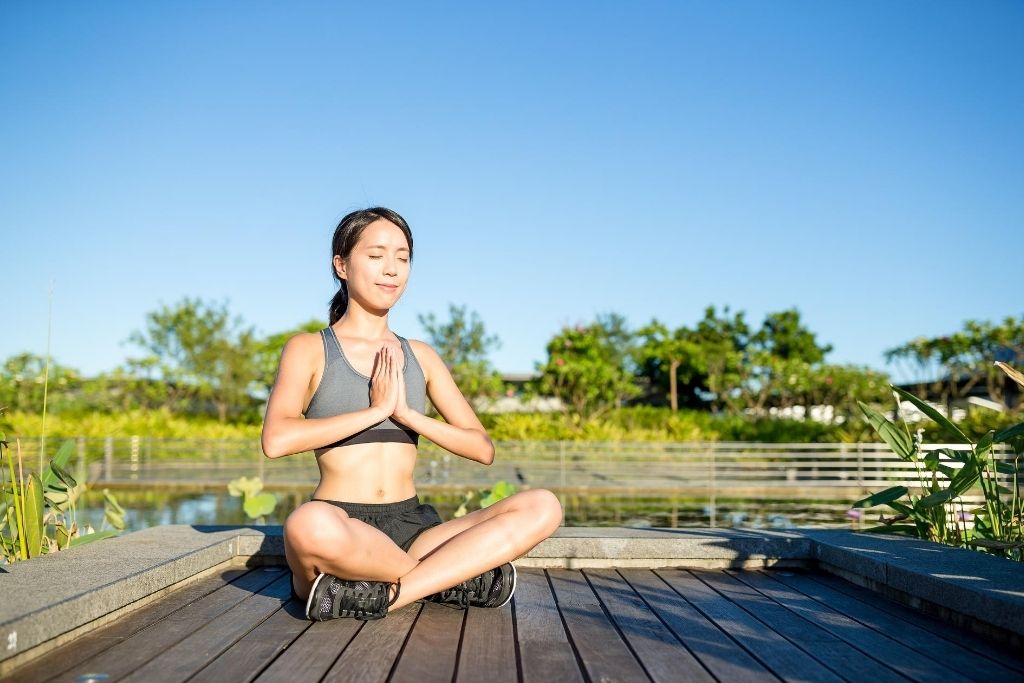 We all know meditation is the best way to meet our soul and be in touch with our reality. If you are just starting your spiritual journey, meditation becomes even more important and pivotal for you. It is through meditation, we begin to connect with a higher power, higher energy, guide, and divine. Some people have believed to have heard voices of the divine while meditating.
It doesn't matter what religion you believe in, the higher power or spiritual guidance is for all of us in some form or another. To truly meet your spirit guide, connect with them. Some people can't even connect for a long time but you have to remain persistent. Spirit guide further aligns us with love, prosperity, and abundance.
3. Write your thoughts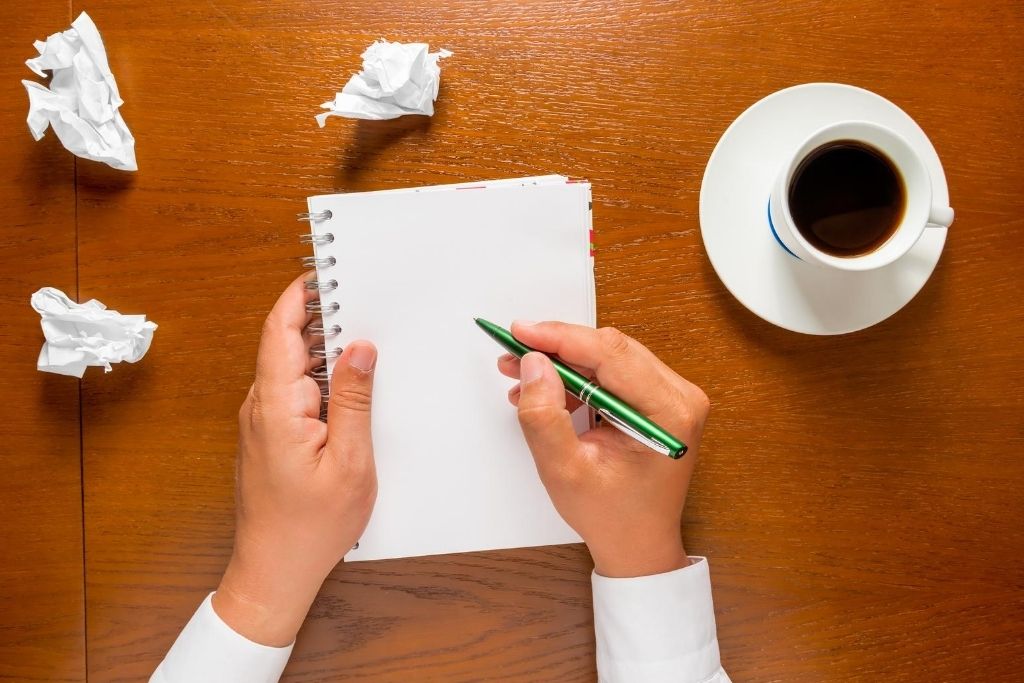 After meditation, you may have a lot of thoughts in your mind. Practice putting all those thoughts in your journal. Sometimes, when you read those thoughts later, you will realize you have written the answer to some of the problems in your life.
It is the higher energy connecting with you during your meditation and giving you a message. If you have an issue in your life but you can't meditate, try writing about that without stopping yourself. Let your thoughts pour out on paper. Many gurus have suggested journaling a form of healing. It also helps you manifest what you desire.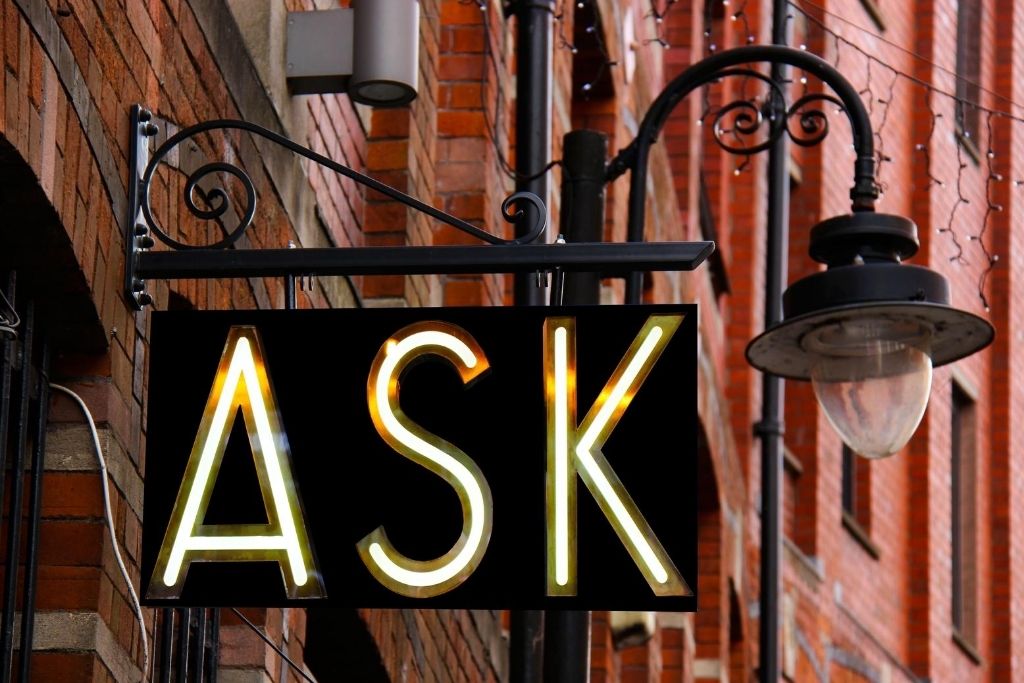 They always tell you to dream so that you can fulfill them. Similarly, in spirituality, you must ask to receive. Sometimes you can ask for things during your meditation or you can write your questions and intentions down. The spirit guide needs to know from you about the things that you want. They want you to be aware of your own wishes, desires, and dreams. Make sure you set the right intentions and wishes. In this busy life, you must take out time for asking. In fact, you can also keep a list ready of things that you need help in. Writing is a great way of manifesting anything in your life.
5. Be aware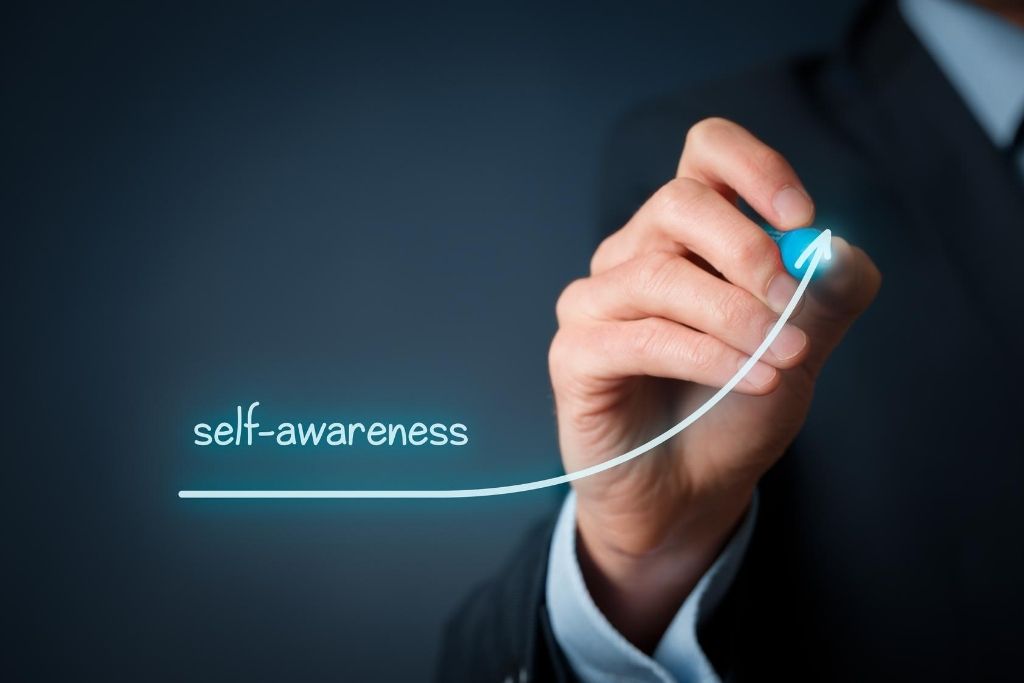 Awareness is one of the most important factors in spirituality and spiritual guidance. You must be aware of yourself to begin your spiritual journey. Your spirit guide can also help you become more aware. In addition, be aware of your surroundings. Sometimes spirit guides send messages in a way that you need to pay enough attention.
When you pay attention, you receive a blessing and also get an opportunity to be grateful. You must also be aware of energy vampires. There are always good and bad energies present around you. If you are an empath or energy sensitive, you might come in contact with negative energy. To avoid so, you must be aware of everything around you. Always imagine white light or energy around you that is protecting you.
6. Trust the process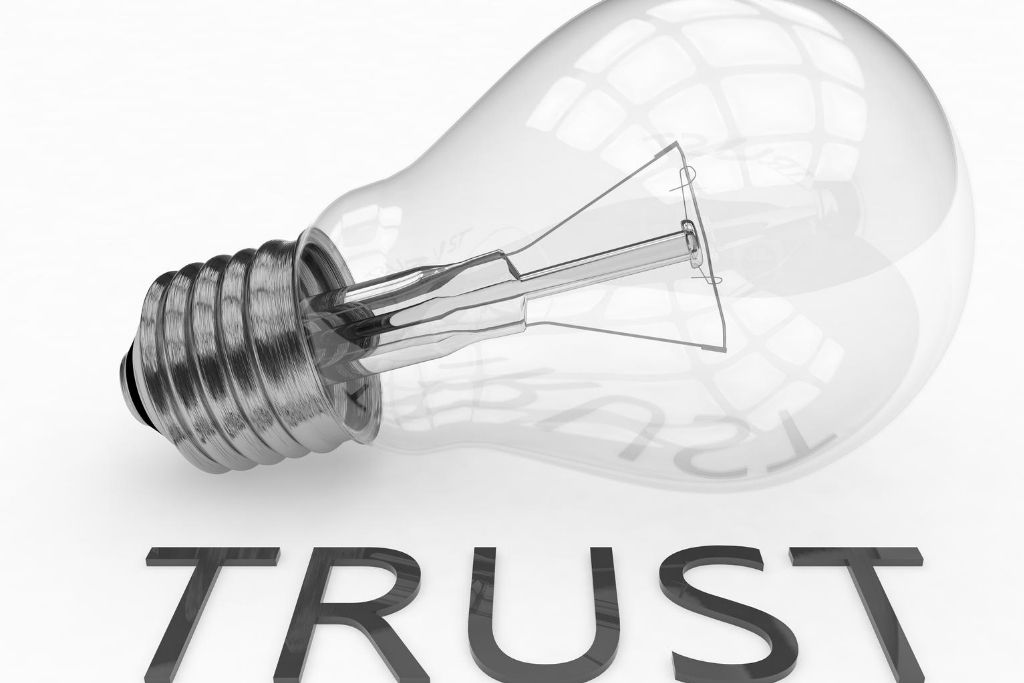 Spirituality or spiritual guidance is just like any other journey you take where you both fail and win. What's important however is trusting the process. Never give up. There might be days in the beginning when you can't meditate or can't concentrate. Relax on such days. Begin by grounding yourself and imagining all the negativity going away from your body. Trust in the higher power.
Trust in why you have come as far as you have. Do not have any doubts about the power of the universe. The more you create doubt, the more fear will grow. Fear leads to many other negative emotions. Trust that your spirit guide is always around you and you can communicate whenever you want.
WARNING
It is highly common for people to get lost in their spiritual path. If you are struggling or stuck, please take the help of those who have learned energy and can deal with it.
Why does spiritual guidance matter?
Those who have received guidance know what joy it brings in your life. Any human being who is interested in spirituality, spirit, soul or divine should seek guidance at a certain point in life. We are so swamped by our stress, anxiety and we sometimes meditate to get over it. While meditation is a great tool to connect us with our own soul, it takes time to attain a higher level. However, with guidance, you don't get lost. A guide can't be found outside.
It is only within us. Some people do take the help of healers or psychics who eventually connect their energies with ours. With their help, we can gain knowledge and work on our own consciousness and awareness. Ultimately, we all are seeking higher consciousness.
More and more people are trying to find their spiritual guidance for direction, abundance, love, and compassion. Life almost feels miraculous when you are grounded and yet guided on the path of spirituality. To tap into your best self and maximum potential, you need to trust spiritual guidance.
Spiritual Guidance Quotes
1. "Our actions are like ships which we may watch set out to sea, and not know when or with what cargo they will return to port."

― Iris Murdoch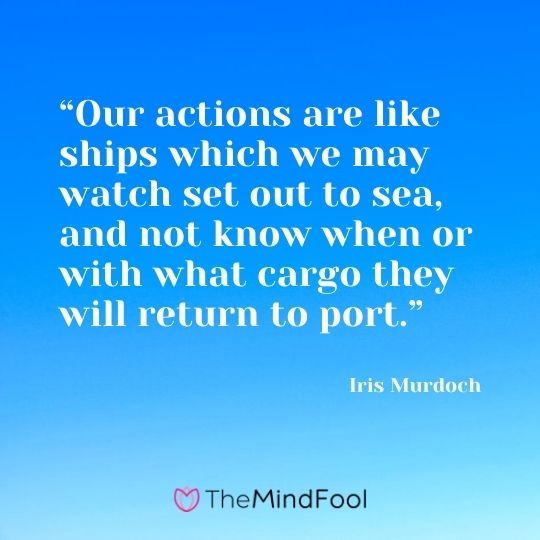 2. "Your Soul is your ultimate guidance system. You can think of your Soul as the compass, map, and destination all in one."

― Aletheia Luna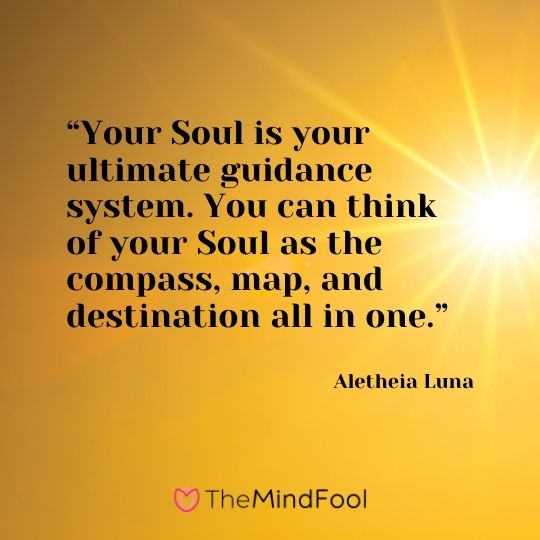 3. "Before your awake, all you do is see

When your awake, all you do is feel."

― Nikki Rowe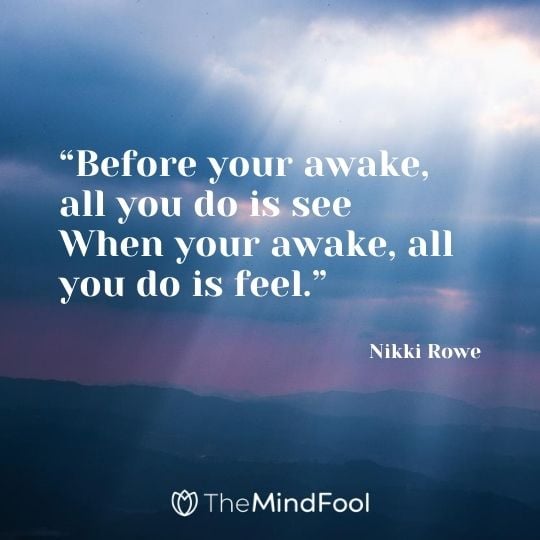 4. "Let your BE inform your DO."

― Tehya Sky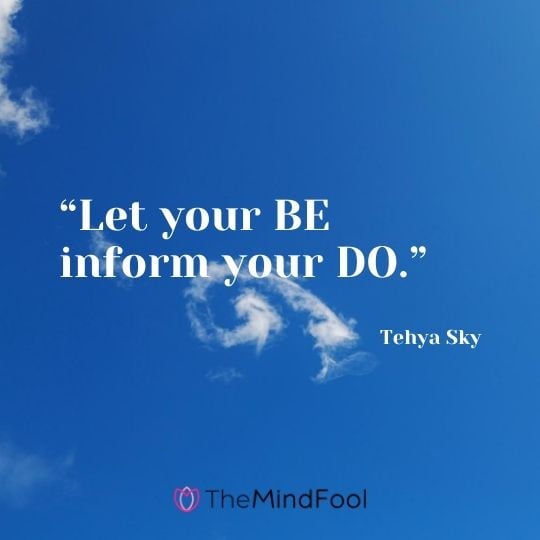 5. "Don't think about it; FEEL about it."

― Tehya Sky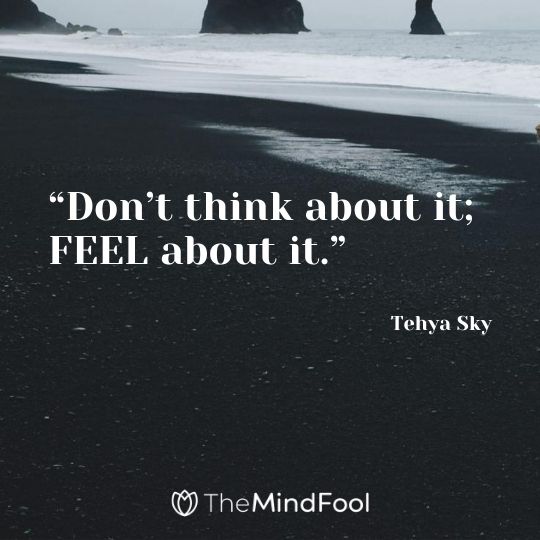 6. "Spirit never sugarcoats. It speaks only truth on a need-to-know basis."

― Anthon St. Maarten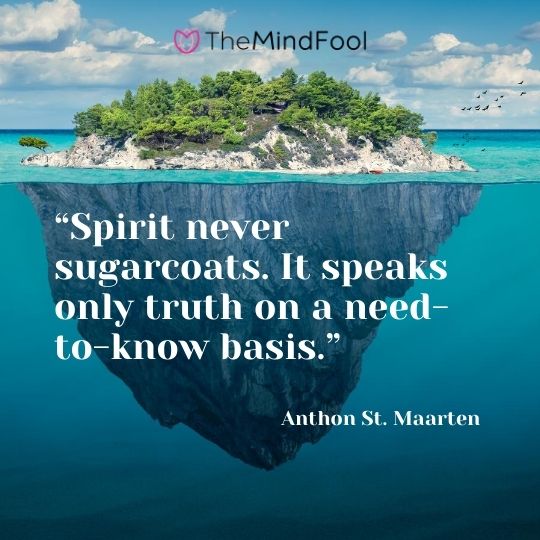 7. "I think there comes a time when you realize that you need God in your life, God's Word, and the spiritual guidance that only He can give."

― Sylvester Stallone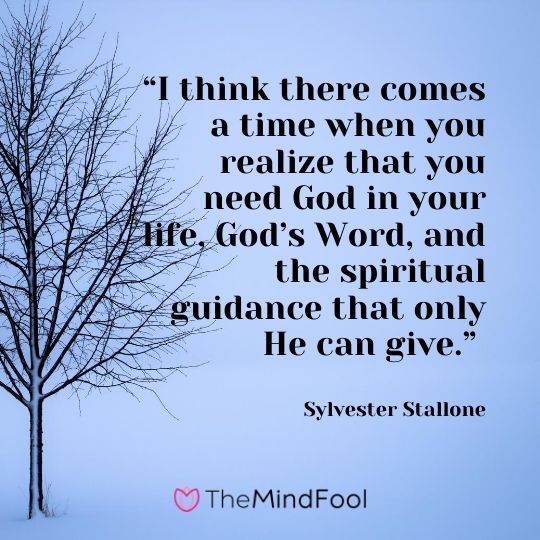 8. "Intuition goes before you, showing you the way. Emotion follows behind, to let you know when you go astray. Listen to your inner voice. It is the calling of your spiritual GPS system seeking to keep you on track towards your true destiny."

― Anthon St. Maarten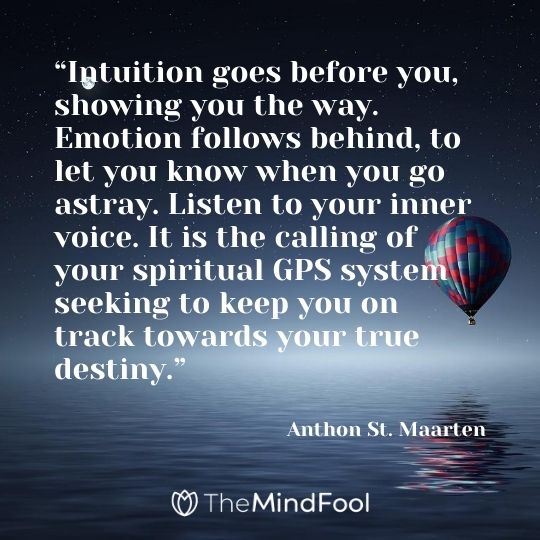 9. "To walk safely through the maze of human life, one needs the light of wisdom and the guidance of virtue."

– Gautama Buddha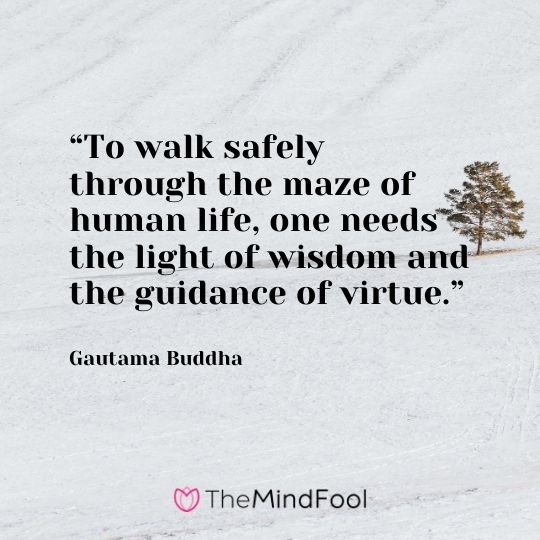 10. "There is a deep need in the world just now for guidance – almost any sort of spiritual guidance."

– Carl Jung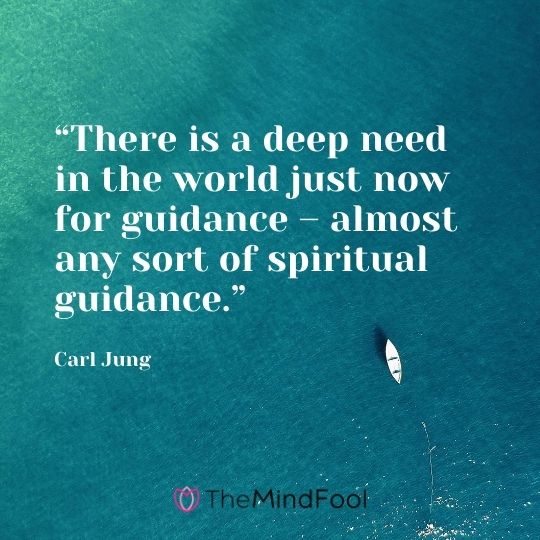 Closing thought
You can find your spirit guide inside of you or you can take help from an external source. But, you must always remember that you shouldn't be dependent on any source other than your soul. Your soul is most reliable and it will always guide you in the right direction.
When you feel completely stuck, take help from a healer to find a path. Eventually, it is you who have to walk on the path. It is highly common for people to go astray while on their way to spiritual guidance or higher self. Ensure you find the right methods and the right help. There is more to us than our physical body and materialistic world, we must not let it go in vain. We must experience other dimensions.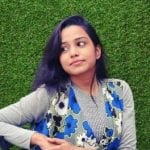 Ankita Sharma
Ankita calls herself a road-child because of her love for road trips and landscapes. A journalist turned digital nomad, she is either telling stories or looking outside the car window aimlessly. She has traveled most of India by road, and encourage other women to take such life-changing journeys. Ankita is also a mental health advocate and a survivor herself. She likes to tell her story through writing and photography, with the aim to change at least some lives.