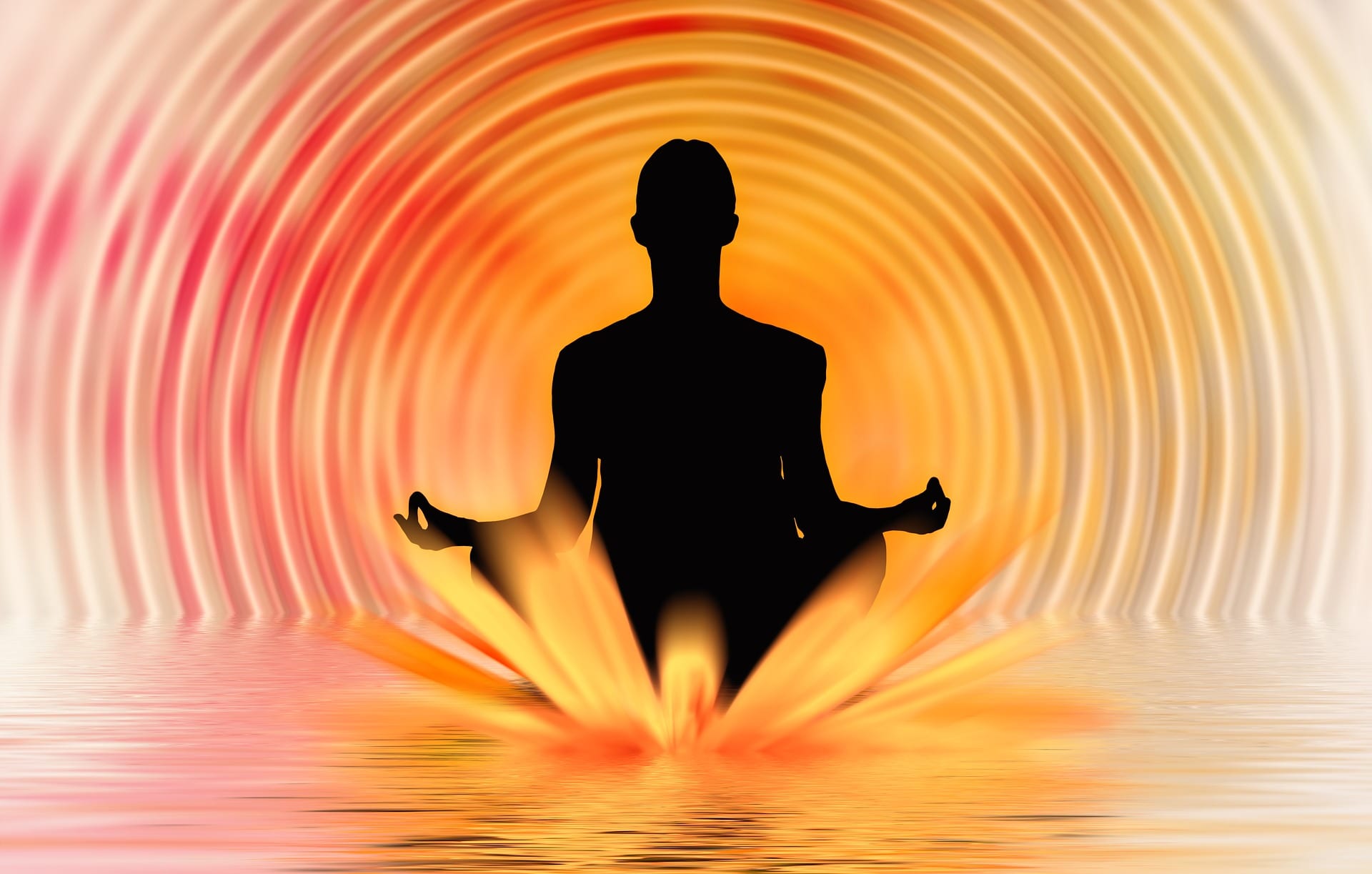 There is more to us than meets the eye. Beyond our physical body and presence on this planet, there also exists an energy body or higher self that doesn't get affected by pain, happiness, joy, trauma or misery. Our higher self is us but it yet doesn't see the world through the prism of our past experiences, good or bad.
The higher self, in fact, is calm, pure, poised, happy, energetic and much more. With our day to day chores and stress, we don't have time to sit back and relax. We don't ask questions to ourselves. We let our experiences create programming in the subconscious minds which overshadows the power of higher self.
It is only when you genuinely want to talk to your inner higher self, you will be able to rise above your past, trauma, and sadness. A strong will is the first step in the direction of attaining a higher self. For some people, higher self-esteem also sends messages that are mostly in the form of signals such as pain, trauma, anxiety, synchronicity, etc.
Higher Self Meaning
---
Higher self has a bond with divine or god and if we become close to our higher self, there are possibilities of us feeling the pure bliss, joy, awareness and higher energy. When you make a touch base with your higher self, your consciousness increases, your pain vanishes, you begin to forgive people for the mistakes that they have done and your awareness becomes as vast as the sea. You start taking responsibility and ownership for your life.
When we let go off any ego and start to realize that everything (the whole universe) is one and it exists within each one of us, the higher self is attained. It is extremely important to distinguish between the voice of the ego and that of a higher self or awakened self.
One needs to generate intuitive tendencies to not be swamped by the everyday troubles and thoughts. The higher self can also be considered the voice of your soul. The soul is pure, blissful and happy no matter what the external circumstances are. It is our brain that doesn't let us be at peace for its sheer ability to think.
NOTE
It should always be remembered that the higher self is not a different part of our body. It is within us, overlooking everything we do and guiding us without any biases.
Why Should One Seek for Higher Self?
---
Most people consider that their physical body is the only asset they have. However, the energy body and soul play a crucial role in forming your destiny. It is believed by many pandits, yogis and gurus that the soul or higher self knows where it needs to put you at what time, to take you towards your life's goal.
You may be unaware of your purpose in this world but your higher self knows it. It constantly tries to bring your best out. Through higher self-esteem, the deepest knowledge and wisdom can be gained. Only the awakened soul and conscious mind can tap into the potential of a higher self.
Here are some reasons why you should be in touch with your higher self –
Your higher self is not corrupted by worldly pleasures and desires
Your higher self knows things about you that even you don't know
Your higher self is always pushing you towards your ultimate purpose
It doesn't look at the world through the prism of judgment, prejudice, anger, pain, etc
It is you in the purest form and is free from ego
It makes you realize various realities of life
It makes you more resilient and calm
It reduces anxiety and stress
You start to understand the idiosyncrasies of every individual
You stop judging yourself and others
You become more tolerant and patient
How to Connect to Your Higher Self?
---
The higher self exists but not in the physical plane. However, it is part of who you are. It is your spiritual self which is unbiased, unhindered and unrestrained by any external incident, unlike your physical self. It promises abundance, knowledge, harmony, and guidance.
Here is how you can tap into your higher self –
1. Accept your reality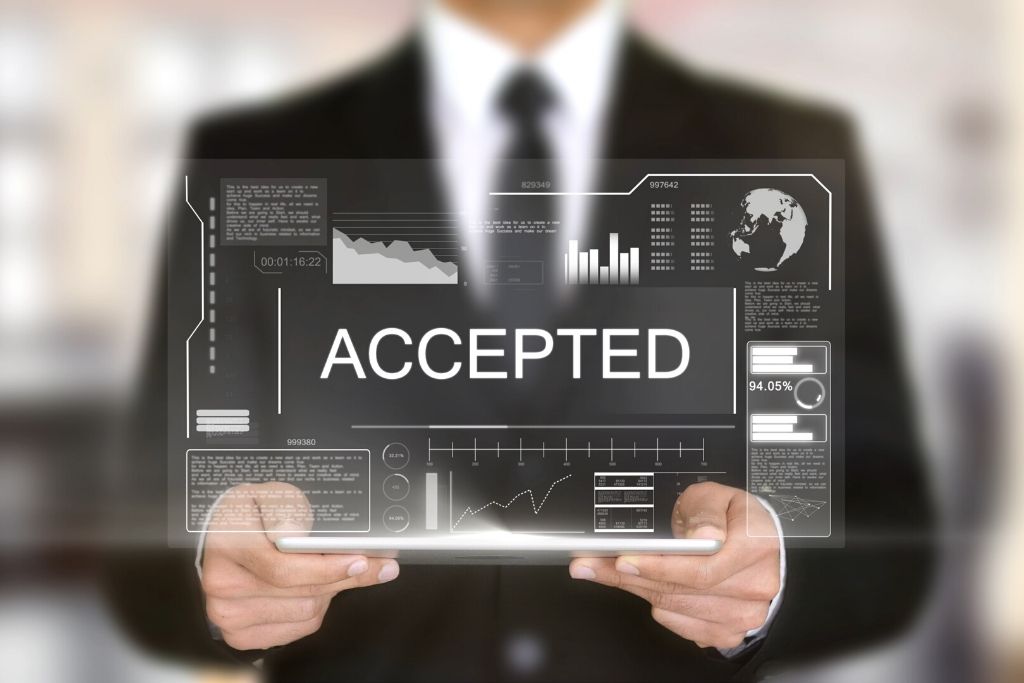 SUMMARY
Accept your reality and gather all your beliefs about spirituality.
Before you begin any spiritual practice, it is required that you accept your reality. Take out some time to analyze how your life has gone so far and how is it, in the present moment. You can also think about your outlook towards life at this moment and then, where do you want to take it? By reading books or listening to gurus, how much you already know about the spiritual journey?
Answer these questions to yourself. Accept your nature, emotions, and behaviors towards everyone. Kindness and compassion are two basic aspects that will take you towards your higher self-esteem.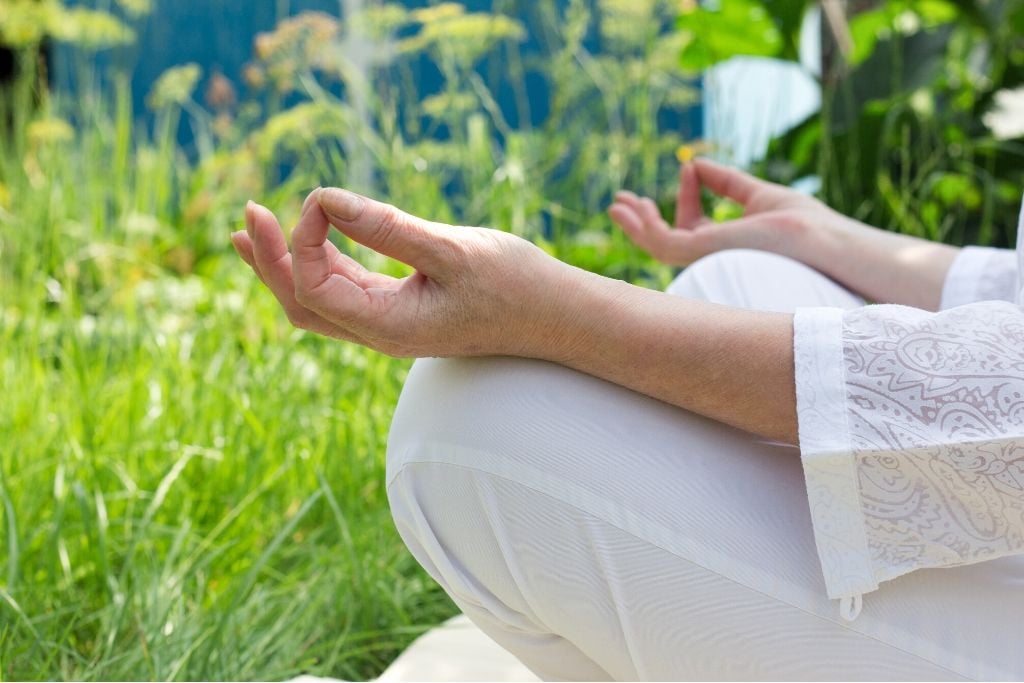 SUMMARY
By practicing meditation and visualizing a source of light blessing you from somewhere, you connect with your higher self.
Once you accept yourself for who you are, further, you must find a practice that can make you communicate with your higher self. Meditation is like a meeting that you have with your inner self. To meditate sit with yourself quietly and close your eyes. Imagine yourself as a source of light and slowly imagine releasing all the negative energy from your body.
Visualize the negative energy being removed from your body. Imagine a white ball of light illuminating above your head that is the source of your energy for your higher self. Slowly let all your thoughts go away. If your mind wanders, bring it back to visualization.
3. Discern ego and higher self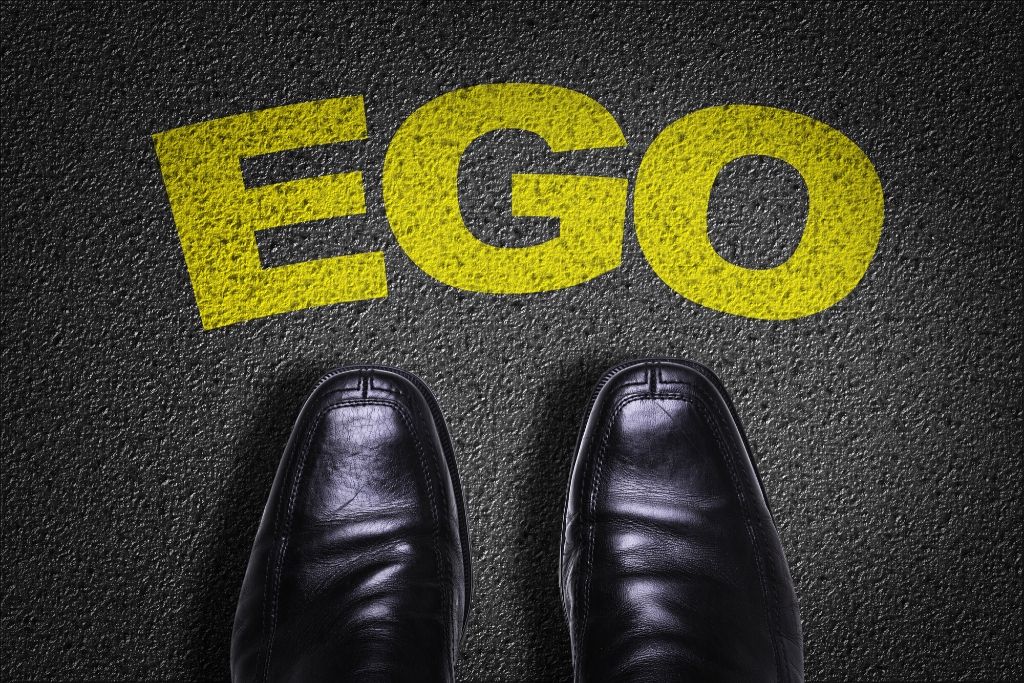 SUMMARY
Learn to distinguish between ego and higher self. Higher self comes from an extremely pure position.
Anything that generates fear or negative emotions in a physical body is termed as ego in spiritual language. The spiritual journey is never easy for people because they don't understand how to distinguish between ego and higher self. The higher self is everything that the ego is not.
It is full of love, blessings, harmony, and positivity. Higher self also wants us to know that wherever we are in life, it is because of the plan it has for us. It also tells us to not dwell into the past as now is what matters.
4. Interact with your higher energy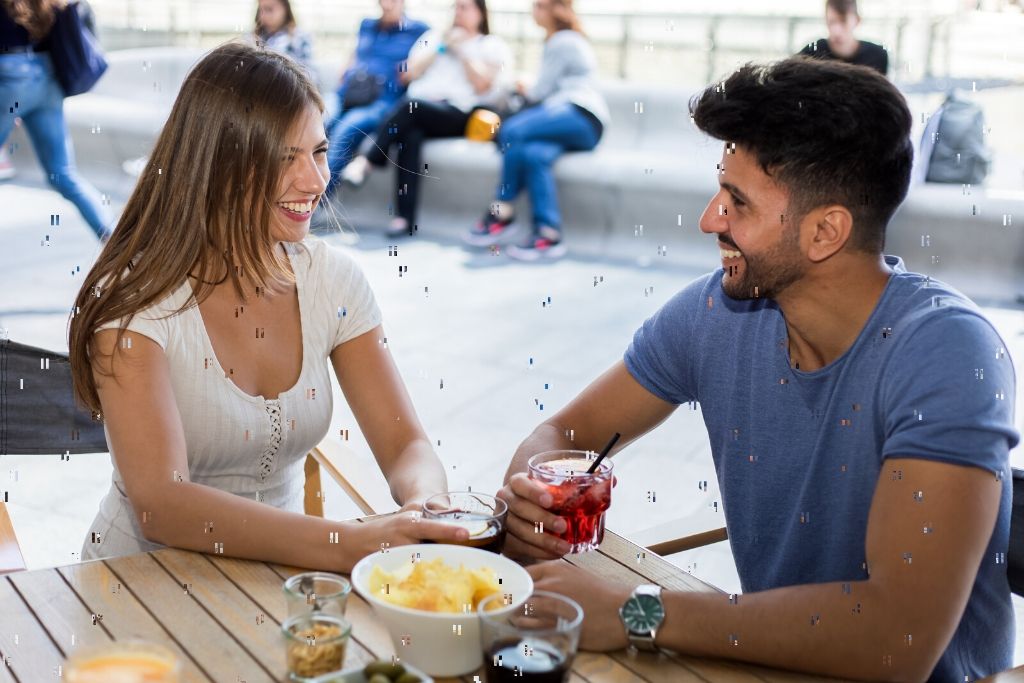 SUMMARY
Make sure you talk to your higher self like you talk to a friend and then recognize the advice.
When you practice meditation and visualization for some time, you will have to start talking to your higher self like it's your best friend. You must tell him or her, everything about what you feel. Chances are it already known but you can still tell start the conversation and wait for the answer.
It is a really tricky situation to hear the answers that are coming from the higher self and not from the ego. It is only with practice and dedication, you will start to learn the voice of a higher self.
5. Write more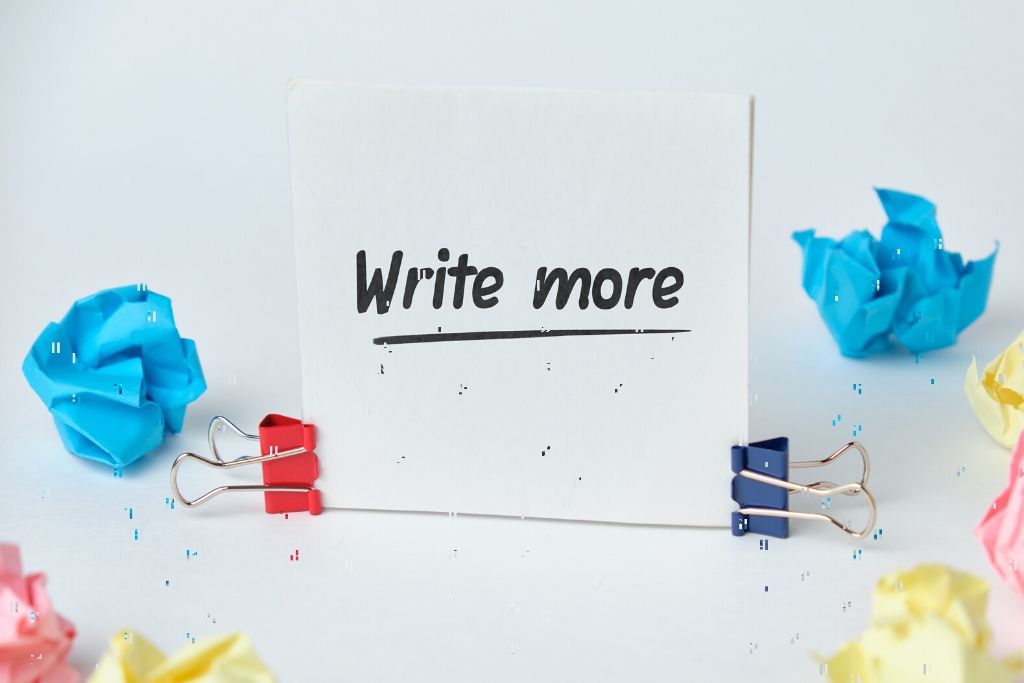 SUMMARY
Write more to channelize your thoughts and to recognize the voice of the higher self.
It is very important to put your thoughts in general. Some people also believe that while you are asking for answers from a higher self, you must write all the answers you are getting. Check the journal a day later, you will realize some of them don't make sense to you but they can be the ones from the higher self.
When you write, it also means you have given that energy to the universe and now the higher self will take care of it.
Higher Self Meditation
For guided higher self meditation, please check out this video –
Higher Self Quotes
1. "Never fear your higher self"

— Tone Lee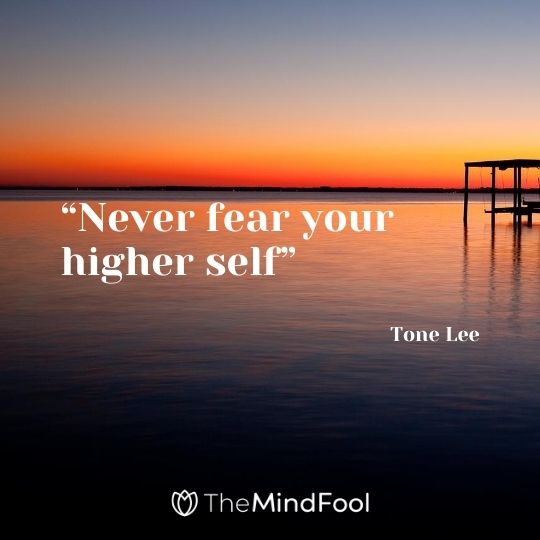 2. "When you contact the Higher Self, the source of power within, you tap into a reservoir of infinite power."

– Deepak Chopra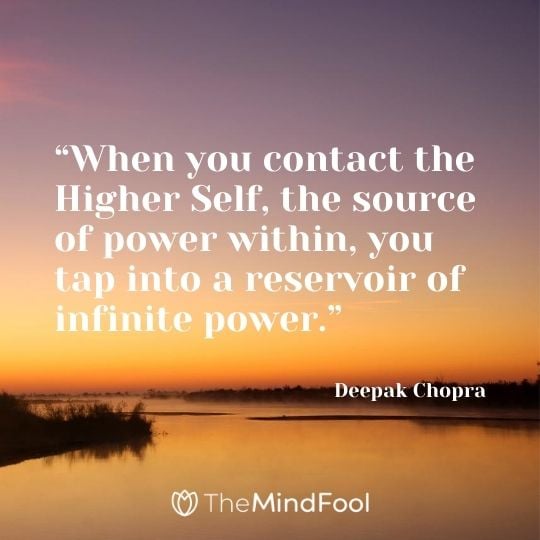 3. "Spirit is the essence of consciousness, the energy of the universe that creates all things. Each one of us is a part of that spirit – a divine entity. So the spirit is the higher self, the eternal being that lives within us."

– Shakti Gawain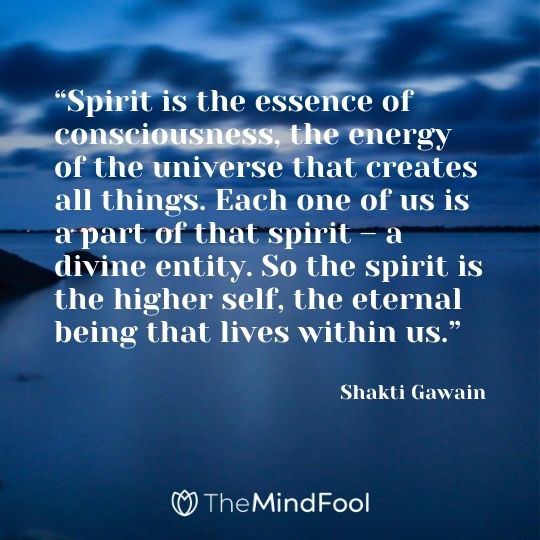 4. "Your lower self sees you as the center of the universe- your higher self sees you as a cell in the body of humanity."

– Peace Pilgrim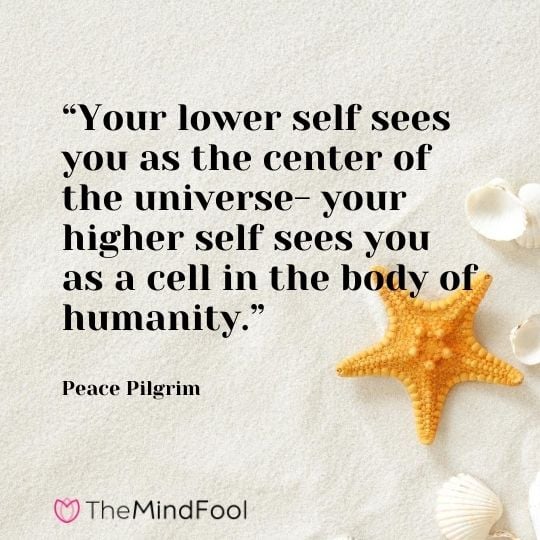 5. "Sometimes your higher self will guide you to make mistakes so you can learn lessons."

– Gabrielle Bernstein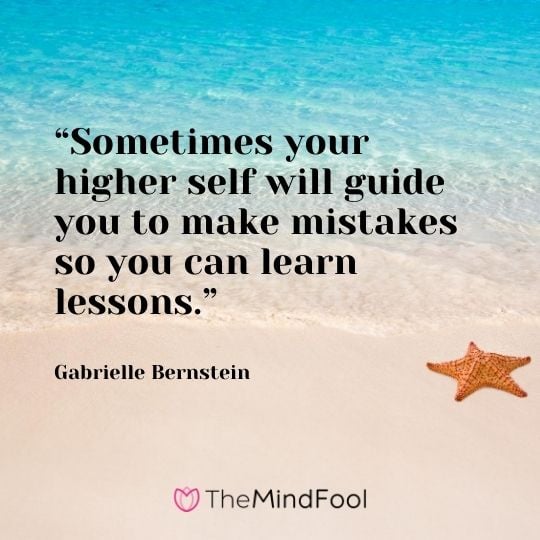 6. "You don't excel by conforming to society, you excel by conforming to your higher self."

― Matshona Dhliwayo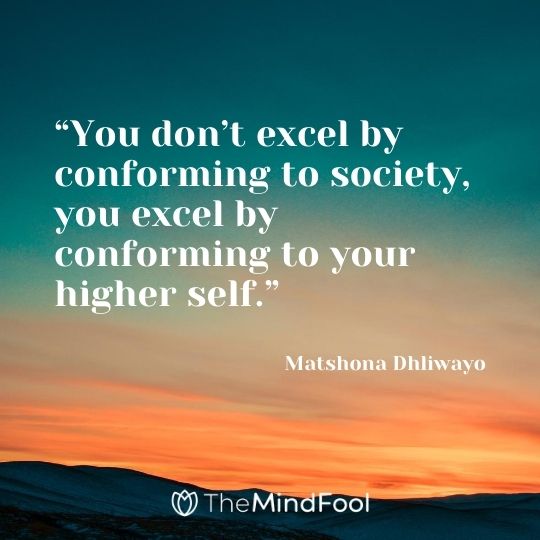 7. "The understanding and integration of 'Everything is connected.' is what will be the salvation of humanity."

― Keith Anthony Blanchard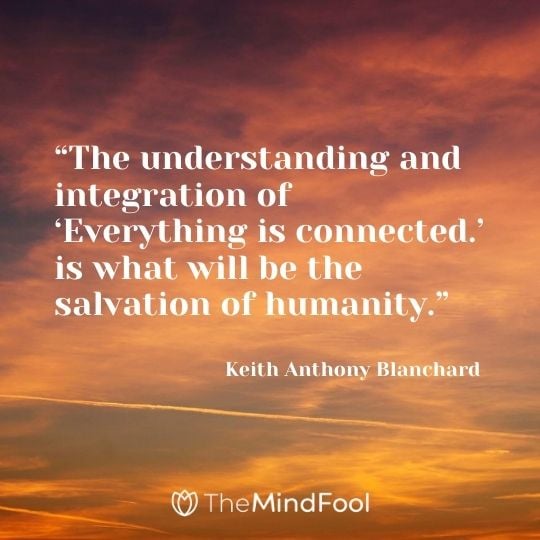 8. "Virtually every spiritual tradition teaches that your higher self is the presence of God within you."

– Wayne Dyer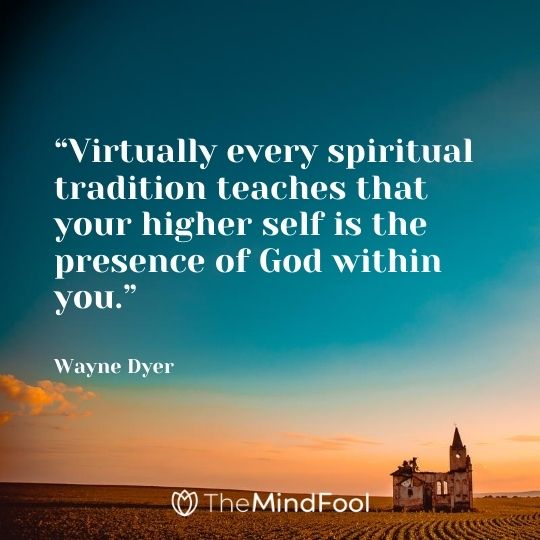 9. "Your higher self is always nudging you toward a resolution of the conflicts that you experience in your life, so that you will have room for serenity and harmony."

– Wayne Dyer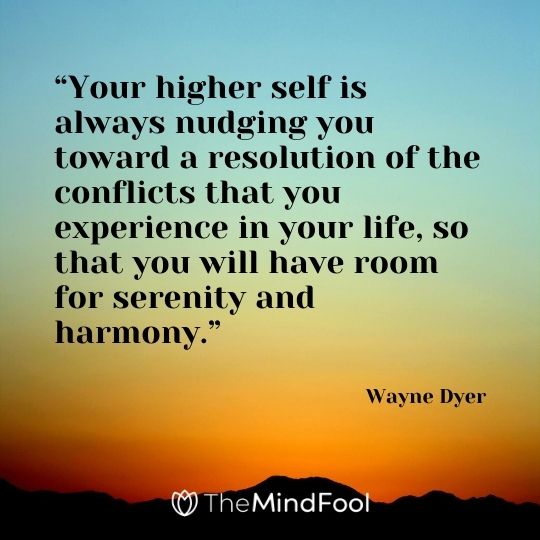 10. "By listening to your higher self, or Atman, you can return to the truth that's already inside of you and in the process change not only yourself, but the entire world, through positivity and love."

– Russell Simmons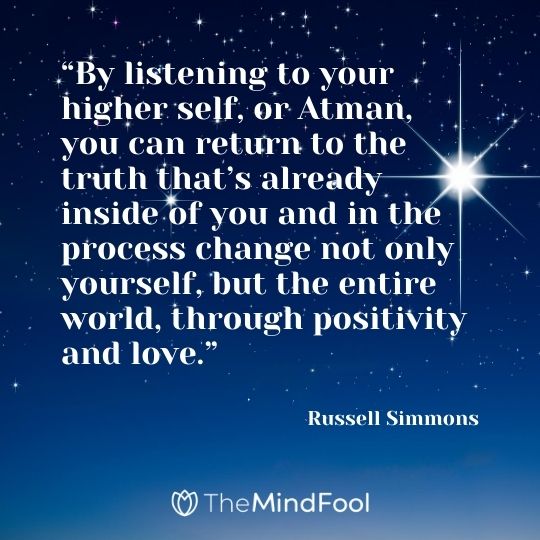 Closing Thoughts
We never have control over what others say and do to us, but we definitely have the power to tackle the ramifications of that. Our spirit guide is always creating a path for us, however, we can attain that path only by being aware and conscious.
Our higher self expects us to look inward and find solutions within. When you become conscious, you change the course of your life as per your wish.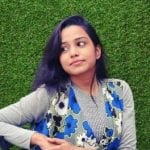 Ankita Sharma
Ankita calls herself a road-child because of her love for road trips and landscapes. A journalist turned digital nomad, she is either telling stories or looking outside the car window aimlessly. She has traveled most of India by road, and encourage other women to take such life-changing journeys. Ankita is also a mental health advocate and a survivor herself. She likes to tell her story through writing and photography, with the aim to change at least some lives.