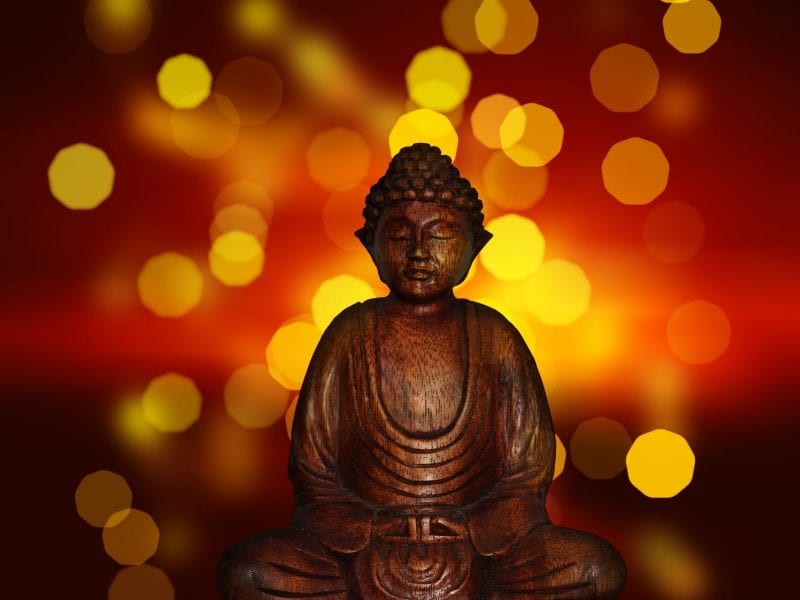 As long as we are happy and blessed, we don't pause and wonder if our life is going in the right direction or if we are being our best version. For most people, it is only when they hit the rock bottom, they want to rise above their generic consciousness to full awareness, not just about themselves but the world and higher energy. More often than not, spiritual journey beings naturally after a painful or heart-stirring tragedy.
For those who have never felt such force of nature and higher energy but still want to gain spiritual maturity, it is important to realize that it is not a linear process or journey that can open the doors of heaven for you.
Spiritual growth is a process that involves a lot of ups and downs, a lot of turns and hurdles, and a lot of joy and misery. It requires you to face truths about yourself and about the world that you might not feel comfortable facing. It also requires you to unlearn everything that you have learned in your life. The whole process can make you existentialist on some days and motivated on others.
What is a Spiritual Journey?
---
A spiritual journey is a journey that one takes in order to meet the high consciousness, high energy and higher version of themselves. It requires curiosity and flexibility. It requires one to have faith in something bigger than their ego. This journey is never the same for two people. It is always different for each individual. The person involved mostly may seek answers for questions such as who am I?, What is my purpose?, Was am I being created? etc.
The path is never clear to you when you embark on this journey. There are possibilities of getting lost and facing challenges along the way. You may also want to give up but remember, the journey is an amalgamation of all good and bad. It is just like life. Once it's started, it ends with you. It doesn't end in the middle for anyone.
NOTE
It should be noted that spiritual and religious experiences are not always the same. In Fact, their meanings are different. Both may make you believe in a divide or God.
How to Start A Spiritual Journey?
---
Awakening requires a lot of things from you. It requires your full dedication and will. Here are some things to take care of when you begin your journey –
1. Start looking inwards
The first step in the direction of spirituality and consciousness is ownership. You must learn to take ownership of your life. When things don't go our way, we tend to blame life, the circumstances and sometimes even the people. The fact of the matter is, the key to our life's secrets is with us.
We need to start accepting that situations are results of our own actions. Sometimes, it will be evident and sometimes it won't be. Yet, if you tell yourself to always look inwards, then everything becomes easy. You also start to embrace your reality and then start working towards betterment. You feel powerful and responsible.
2. Let go of the ego
Kindness and generosity take you a long way when it comes to reaching your spiritual goals. It is really important to ensure that your life is not all about "I" and "me". In spirituality, the ego is separation. Ego means considering other people and the universe separate from yourself.
The idea that everything exists within you, is believed by many yogis, teachers, healers and more. Once you open yourself to this idea, you start to feel a lot happier and close to higher energy. You begin to believe in the power of the universe and also feel gratitude for everything that you have.
3. Practice yoga and meditation
There are many spiritual practices available in today's time. However, for the success of your journey, it is important for you to find the right kind of guidance. You can also look for a guru who makes you comfortable and boosts your confidence.
Practicing meditation is one of the most important steps in the direction of spirituality. Meditation brings you closer to your soul and it calms your mind. It makes you more aware of yourself, your issues, solutions and the outside world. Yoga also relaxes your entire body and keeps the momentum going.
4. Ask questions and find answers
It is always better to know where you want to reach. Every person has a different purpose behind starting a spiritual journey. Every person has different questions that they want to be answered. Write down your questions in your journal. Know what you are aiming for. During your meditation, try to answer those questions. Try finding answers within you. You must also question people who are already on this journey. Learn about their experiences and transformations.
5. Observe your life closely
What do you chase when you wake up in the morning? What irritates you and what makes you happy? Self-awareness is extremely important to successfully become spiritual and intuitive. Observe your behavior and pattern.
Work towards changing them and aligning them with spirituality beliefs. For instance, if someone saying something mean to you, hurts you then instead of being depressed about it, you can learn to let go. You must also realize that what people do and say have nothing to do with you but themselves. If you start adopting these beliefs in your daily life, you will be in peace. Your journey will be smooth.
Closing Thoughts
Motivational speaker Wayne Dyer has famously said: "You are an infinite spiritual being having a temporary human experience."
Once you embark on your journey, you will realize what you have been missing all your life and why nothing seemed enough to make you permanently happy because happiness is not outside. It is within. It is in realizing that everything exists within you and you should be in touch with your reality. You should not stop looking inwards to be on a spiritual journey.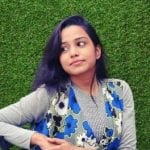 Ankita Sharma
Ankita calls herself a road-child because of her love for road trips and landscapes. A journalist turned digital nomad, she is either telling stories or looking outside the car window aimlessly. She has traveled most of India by road, and encourage other women to take such life-changing journeys. Ankita is also a mental health advocate and a survivor herself. She likes to tell her story through writing and photography, with the aim to change at least some lives.