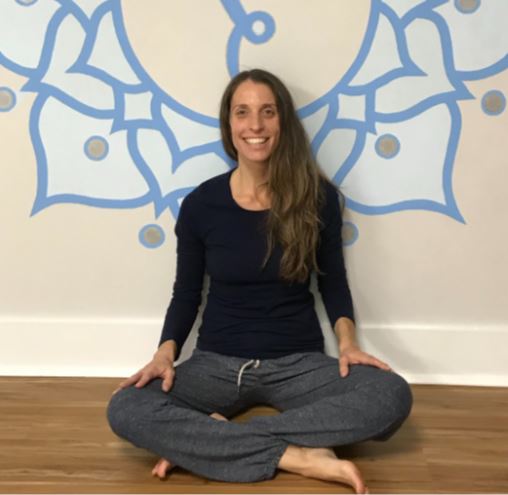 Nicole Alexander, E-RYT, MFA
Yoga Teacher
Nicole is Certified Yoga Teacher and has been teaching yoga for the past decade and is a graduate of the Yogaworks Teacher Training program, as well an Ayurveda Wellness Counselor. In addition, Nicole earned her MFA in Creative Nonfiction from Antioch University - Los Angeles. Nicole teaches a mindful, breath-based yoga class, sharing her love for yoga in all its forms (i.e., physical, mental, and spiritual) and the many ways this practice heals us.
Expertise
Yoga, Ayurveda Wellness
Education
Yogaworks NYC, Antioch University - Los Angeles
Highlights
– Experienced Yoga Teacher, with 10 years of experience teaching and trainings in Trauma-informed yoga, Restorative/Therapeutic yoga, as well as Anatomy.
-Ayurveda Wellness Counselor – certification from The Sevanti School
– MFA in Creative Nonfiction Writing from Antioch University–Los Angeles
-Astrology Counselor – Completed in a 6-month Astrology Apprenticeship program with Annie Botticelli in 2016.
Experience
Nicole received her 500-hour Teacher Training certification from Yogaworks in NYC, has completed many additional trainings over the past several years and assisted a 200-Hour Yogaworks Teacher Training. Nicole has taught yoga and wellness for nearly 10 years at Yogaworks in Westchester, NY and many other locations in Westchester County. She works with private clients as well, using the modalities of yoga, meditation/pranayama, and Ayurveda, to help clients create balance in their lives and achieve a sense of well-being. Nicole also loves the whimsical art of Astrology and often teaches yoga classes with themes around the new and full moons.
Education
Yogaworks 500-Hour
The New School – courses in Psychology (MA)
Antioch University–Los Angeles MFA
New York University BS Education"
I practice yoga to feel connected, grounded, and whole. I practice yoga to create space in my body, mind and heart. I practice yoga to connect with my fellow students and teachers and to share in a sense of community. I teach to share my love for yoga in all its forms (physical, mental, spiritual) and the many ways this practice heals us. I teach to empower students to feel a sense of wholeness and to align with their inner strength, their center, and the courage to soften.