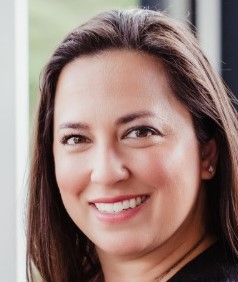 Nasyim Segal
Life Coach
Nasyim Segal is a master numerologist and certified neuroscience executive coach. Nasyim has created a holistic wellness program called NeuroNumerology and was recently recognized as an innovator in coaching by the International Coaching Federation. She is a frequent guest on podcasts for wellness and holistic health.
Expertise
Master Numerologist, Associate Certifed Coach (ACC), Certified NeuroTransformational Coach (CNTC)
Education
Naveen Jindal School of Business Management, University of Texas Dallas
Highlights
Owner of OmniCoaching.com and TheNumerologyCoach.com which provides individual coaching and training programs and consulting for professionals.
Certified NeuroTransformational Coach (CNTC) by BeAbove Leadership
Experience
After leaving a successful real estate career to begin coaching business owners, Nasyim was introduced to neuroscience coaching. She began training business professionals with these cutting edge programs. Eventually, she sold her programs to other executive coaching companies who are currently using her curriculum to coach and train executives leaders in global organizations. Nasyim is a master numerologist with 30 years of experience, and is publishing a guide on her newly discovered program integrating Neuroscience Coaching, Numerology, and holistic health.
She is also a Vipassana Meditation practitioner. Education Nasyim Segal completed her ACTP Organizational Business Managment & Executive Coaching certification through the University of Texas Dallas in 2018. She then began studying neuroscience with the world renown BeAbove Leadership group. Here she received her Certified NeuroTransformational Coaching Certification in 2019. Nasyim is also a Certified Brain Health Coaching through the Amen University program in 2018.

The very best organizations develop a listening culture. This is true from huge multinational organizations down to the smallest family unit. We need to listen to our bodies, minds, and for the subtle messages we receive daily from the universe. My programs simply help people to clearly hear themselves and others with greater observation. From here awareness grows, confidence soars, and focus towards achieving goals becomes the rule, not the exception.

List of Reviewed Articles