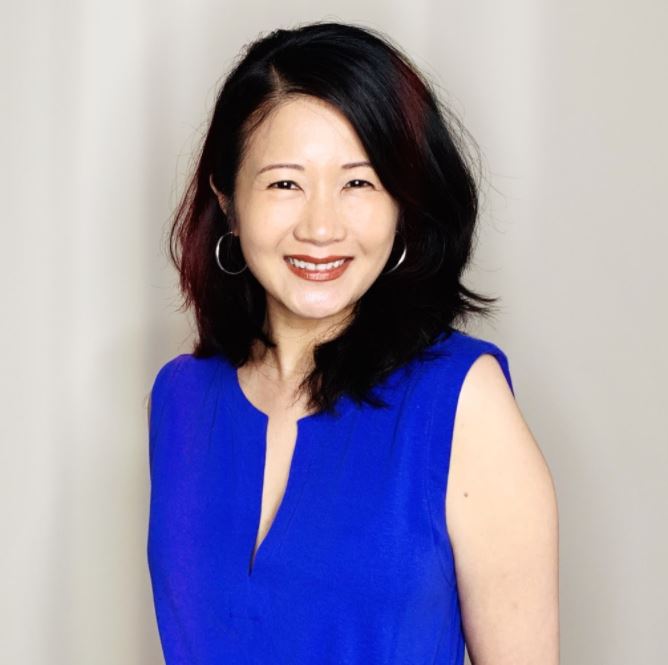 Audrey Wong
Spiritual Healer
Audrey is an intuitive spiritual healer, business and soul coach, speaker, and writer. Using her intuition, she is able to customize her coaching and healing sessions to match each client's individual needs. Her powerful combination of business expertise, spiritual healing tools, and understanding about psychology helps her clients release the past and move forward with more ease, positivity. She also teaches her healing modality Root Trauma Release™ which combines computer science, spirituality, and psychology.
Expertise
Spiritual Healing, Manifestation, Law of Attraction, Ascension, Karma Healing, Past Life Regression, Root Trauma Healing™, Entity Clearing, Entrepreneurship Coaching
Education
Bachelor of Science in Computer Science from Rutgers University, Minored in Psychology. Studied Akashic Records, and Psychic Development
HIGHLIGHTS
– Over 25 years of management consulting, business, and entrepreneurship experience
– Born with psychic, intuitive, and empathic abilities
– Studied Psychology, Healing, and Spirituality for over 30 years, including Reiki, Reconnective Healing, Shamanism, Akashic Records Reading, and Channeling
– 15 years of Business, Life, and Soul Coaching and Spiritual Healing Experience helping clients manifest their desired reality
EXPERIENCE
Audrey's career began as a child television actress at age 8. Audrey also received an art study scholarship from the Metropolitan Museum of Art in New York at age 8. She received a Bachelor of Science in Computer Science with a Minor in Psychology from Rutgers University in 1995. Audrey began her career at Accenture, as a management consultant where she earned the top-tier ranking (""Band 1″", Top Performer"") every year at Accenture. She went on to become a successful entrepreneur and business owner of businesses ranging from business consulting, manufacturing, supply chain and distribution management, and fashion. Her businesses were proven leaders in their respective industries.
Due to her business success, she was approached by clients to become their business and life coach. She discovered that the spiritual healing modalities she developed to heal her own CPTSD and manifest her dreams helped her clients heal and release their subconscious blocks to their own dreams and goals. This became her new soul calling: To help others heal their trauma and karma from their current incarnation and past lives so they can more easily manifest their desired realities. She is also able to help clients heal difficult situations quickly using her spiritual healing.
A coaching session with Audrey can take place over the phone or via Skype.
We were trained throughout our life and even past lives to act a certain way and to believe certain things about ourselves. These beliefs cause us to disconnect from our soul purpose. Our memories, teachings, and emotions from past experiences are stored in our auric field. We perceive our experiences from these trapped emotional memories and beliefs about ourselves and even subconsciously engage with the world around us from these perceived expectations creating a self-fulfilling prophecy. This is why we often create what we do not desire in our reality. Uncover, identify, and release these trapped emotional memories and beliefs so you can change the way you perceive the world and also consciously create the reality you desire.
List of Reviewed Articles