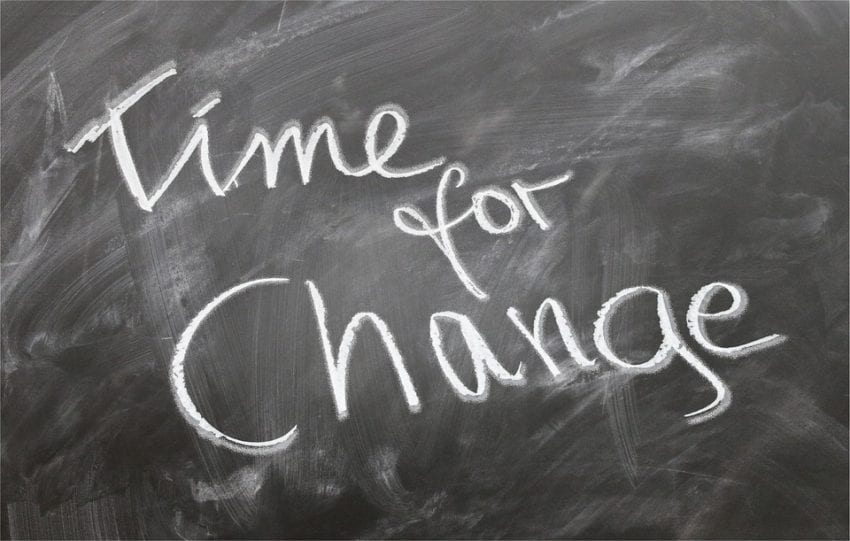 We, humans, are continually growing throughout our lives, whether it is spiritually or physically. Sometimes we control what happens, and sometimes we don't. It is all a part of the grand scheme of things. Unless you are a billionaire, you must understand that change is good for you, and you have to learn to adapt to it, sooner or later.
As Eleanor Roosevelt said, "Today is the oldest you have ever been, and the youngest, you'll ever be again."
That is why, when change comes knocking on your door, you should embrace it, and be ready. Change is good for you, and it will help you figure out your strengths and weaknesses.
Change is good and it's the only constant in life
---
None of us like to step out of our comfort zones and for a good reason. However, you cannot live your whole life in a bubble. On an intimate level, we all know change is the only constant.
Most of us have a love-hate relationship with change. We don't like it when it is in our face, and we resist it as much as we can. But once the difficulty has passed, and we have finally gotten to the other side, we have a strange sense of comfort for having achieved that. This comfort comes from accomplishment, improvement, progress, and growth.
The bottom line is that whether or not we accept it, change is going to happen. And because it is going to happen to no matter what, we have to change the way we feel about change itself. Instead of resisting it, and making out life even more difficult, we need to accept it and embrace it.
Because only when we are willing to accept it, we can look at the opportunities for growth that it brings on our doorstep. We have to change the way we think about change, to allow our hearts and minds to open up to the immense possibilities change brings us.
One of the ways to do this is to practice mindfulness. It simply means focusing on the present moment, without judging it. Noticing and accepting life for what it is, and only paying attention to the things that we can control.
10 Reasons Why Change is Good for You?
---
We, humans, are at the peak of evolution, so coming up with solutions for our problems is not the tricky part. What's hard is to implement these solutions. You'll have to make some changes in your lifestyle and step out of your comfort zone. This last bit is not a walk in the park, but you can do it, that's for sure.
If you look back at your life, you will understand that most good things in your life are a result of the change. Most of us prefer to stay in our comfort zone, but it is a change that brings about all the positivity and growth in life.
Here are ten reasons why change is ultimately good for you, no matter how much you resist it at first:
1. Change Refreshes Your Routine
Every now and then, you should change your schedule. You do not want to feel like an old fart at twenty-five, do you? Going to the same job, the same gym, the same club will make life extremely monotonous. All the fun and adventure will be sucked out of it. Some routines are good to maintain, like, flossing the teeth, jogging, reading, and more. Rest of them? You should mix them up.
This will have an additional benefit, besides helping you get more out of your life. You will feel more energetic every day you wake up, and you will be excited to start the day. When you perform your daily tasks with enthusiasm, you will also see an overall increase in your productivity. As a result, there will be an overall positive change in your life, be it at home, or at work.
2. Change Helps you Become more Versatile, Confident, and Happy
When you say yes to more things and open up to new experiences, you also say yes to taking your life and yourself towards a new direction. Over time, you will become more versatile and adaptable. You will develop new skills that you never before thought you could develop.
And when your skills will improve, you will radiate confidence. This newfound confidence will also change the way you approach other things in life. It will change your perspective, and you will be more comfortable to push your boundaries further. Change allows you to close one chapter and open the next one. Bringing about new opportunities and beginning in your life, the change allows you to find a life of happiness and fulfillment.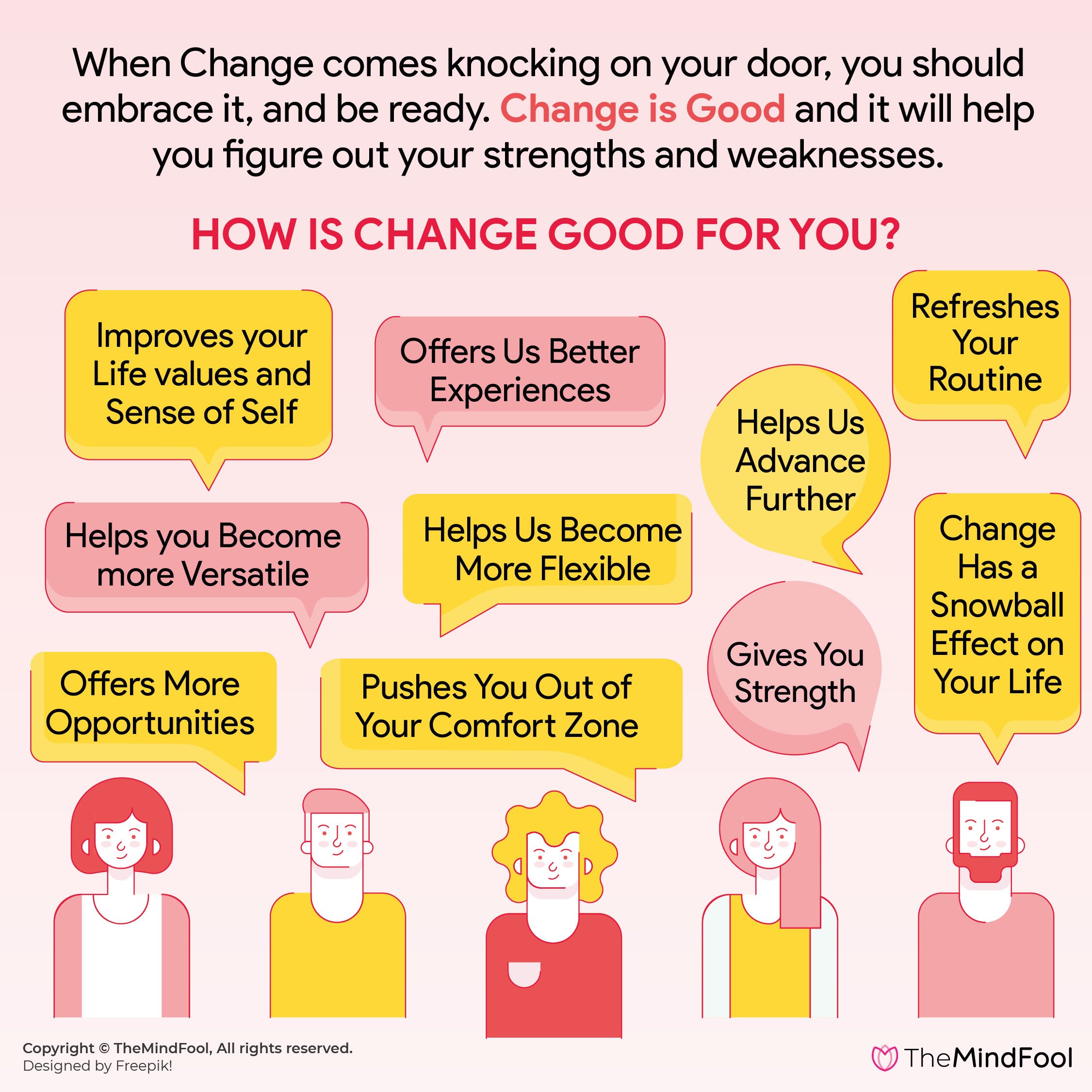 3. Change Pushes You Out of Your Comfort Zone
Life is all about closing one chapter and opening another. This will not happen if you never close the first one, which is living in your "comfort zone." Staying in your comfort zone may not kill you literally, but it will kill you spiritually and mentally. Change teaches you how to learn something new every day, accelerating your personal growth.
Moreover, your friends and family will move out eventually, seeking new adventures, and you'll be left all alone. So, try new things, and take a few risks. You will become creative, and new challenges will bring the best out of you. Stepping out of the comfort zone is one of the best ways to polish yourself and undertake self-discovery.
NOTE
Stepping out of the comfort zone is not an easy thing to do as we are wired to be in a state of total control. The first time you do it is not going to be easy, but you'll get used to it over time. However, don't crawl back to it if things don't go your way. This is the only way forward for you to grow as a person.
4. Change Offers More Opportunities
Every step that you take in life contributes to your future and has the potential to open new possibilities. More often than not, we can predict it, but if you are in a puddle, confused and annoyed, take the road less traveled. Sometimes, it is good not to be in the driving seat and let destiny take care of itself.
When you spend way too much time worrying about what will happen, the opportunities keep gliding past you. So, whether it is about changing the stream or moving to a new city, buckle up and take some actions. If you always remember that change is good for personal growth, your future self will thank you for all the brave decisions you made.
5. Change Offers Us Better Experiences
A person who has failed a thousand times can teach you more about success than a person who has succeeded once. In life, never be afraid of failures, they will give you experience and knowledge that will help you for the rest of your life. Yes, you will struggle while dealing with any change whatsoever, but you'll experience life at its fullest.
What most people don't know is that it takes more time and energy to oppose change than to accept it. So, don't be traditional and crawl back into a corner. Embrace change, and have the spirit to master it.
6. Change Helps Us Advance Further and Improve our Life
Research has established that job-hopping has more benefits than previously thought. It can even lead to increased pay and career advancement. In other words, striving for change can help us advance further in life in ways that we could not have anticipated.
You may not see it now, but all the changes in your life, big and small, are shaping you so that you can move forward towards a better life. If there is anything that triggers progress and improvements, it changes. You will not progress if you're passive, and things will not improve if you do not make any changes to your life.
So, hop aboard that Change train today and get going.
7. Change Helps Us Become More Flexible
Imagine you move to a new city for a job, or you get transferred to a nation where no one speaks your language. You are bound to be intimidated, and it is reasonable to be scared and nervous when you take on such big projects.
However, if you are flexible, and you tend to accept change, you don't freak out when something unexpected happens to you. It becomes easier to take risks, and that nervousness turns into confidence. You can take on new situations with ease because you have proven yourself in the past.
This is another reason why change is good – because it will make you more flexible and diverse. Change teaches you how to adapt to new people and new environments every day. If there is a sudden change in the way you live your life, you will not freak out.
8. Change Improves your Life values and Sense of Self
When you allow a change in your life, over time, you will also see a shift in your perspective, which will allow you to look at your values in a different way. As you grow and change with your life experiences, what seemed to make sense a few years ago will not now.
As a result, your values will become stronger. You will develop a nuanced version of events, and you will stop seeing things as black or white. You will learn how to be more honest with yourself, how to forgive other people more easily, and how to view adversities as opportunities, instead of something to be afraid of.
In a nutshell, change helps you hone better life values and develop a stronger sense of self. These values and this improved sense of self is further enhanced as you focus more on changing your life for the better.
9. Change Gives You Strength
Just like change is unavoidable and constant, it is also true that change is never entirely something good. In certain situations in your life, you will have to encounter changes that are difficult, problematic, and full of obstacles.
When change brings you to such a situation in life where you have to overcome hurdles, it allows you to develop strength. When you go through fire, you come out stronger. You become a much robust version of yourself, and you are ready to overcome any more hurdles, should they come your way.
This kind of strength that is developed through unpleasant changes in life stays with you forever and changes you from the inside.
10. Change Has a Snowball Effect on Your Life
Change is never easy. And big changes are extremely hard to process, mentally as well as physically. But you have to remember that when you cannot bring about massive changes at once, you can start with small changes. You will be surprised at how quickly your whole life can be changed, just through these small changes producing a snowball effect.
There is another benefit to this snowball effect – small changes can bring about big shifts in your energy level, which further motivates you to make more, better changes. It becomes a cycle of improvement, growth, and learning, that, in the long run, only results in a better quality of life for you.
Check out this video to find out more:
Change is Good Quotes
---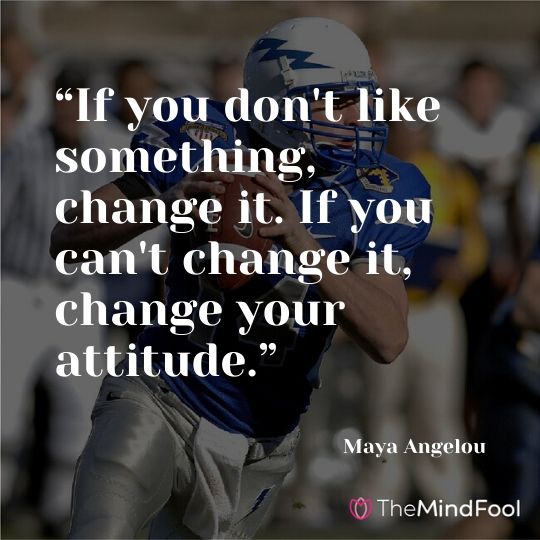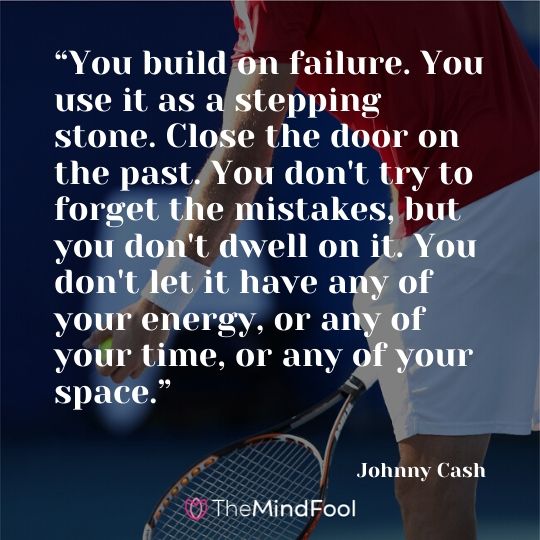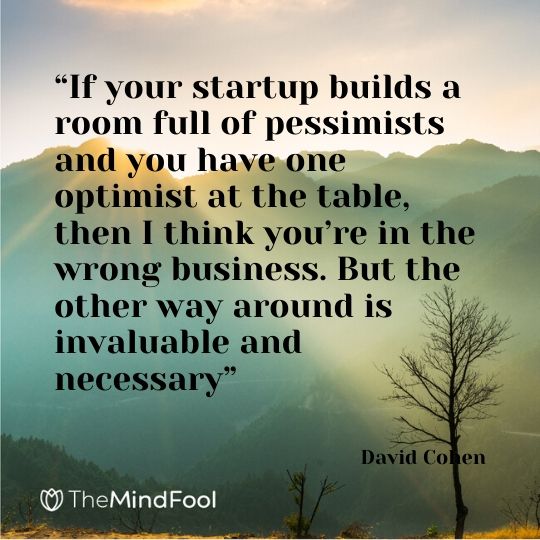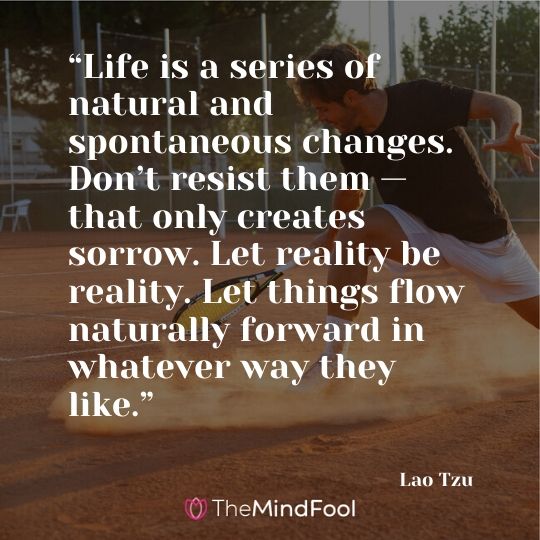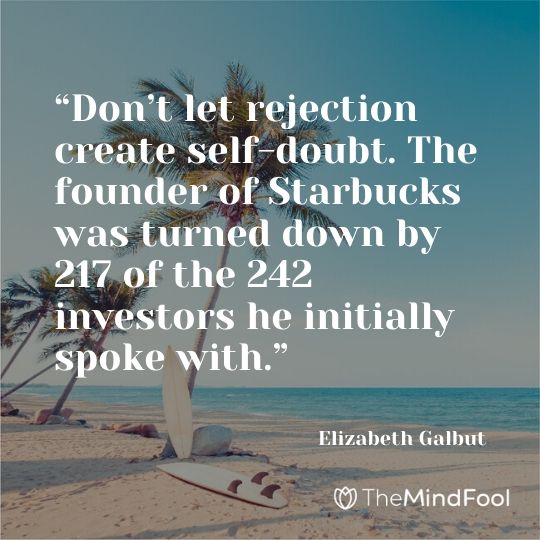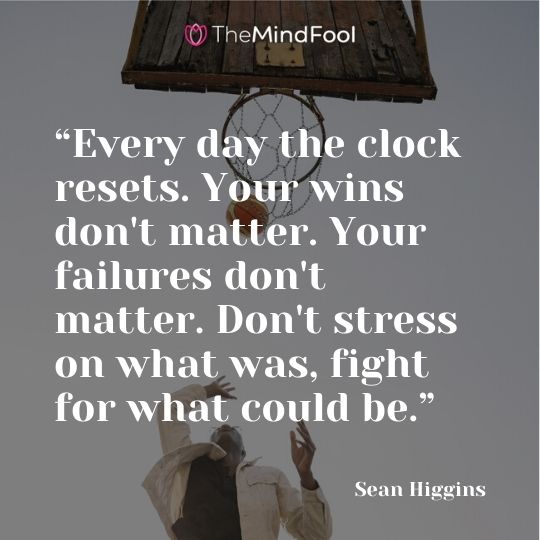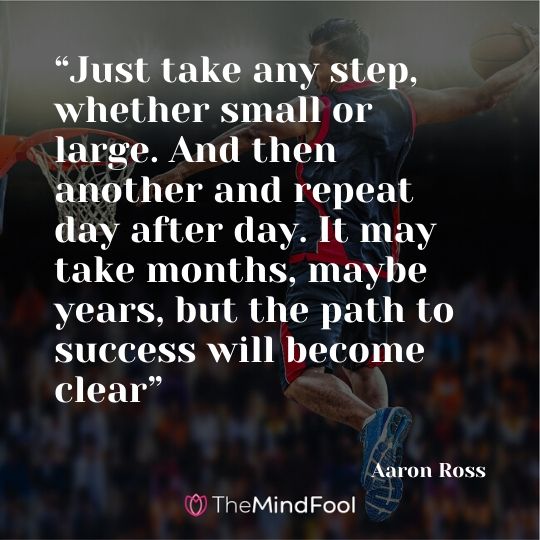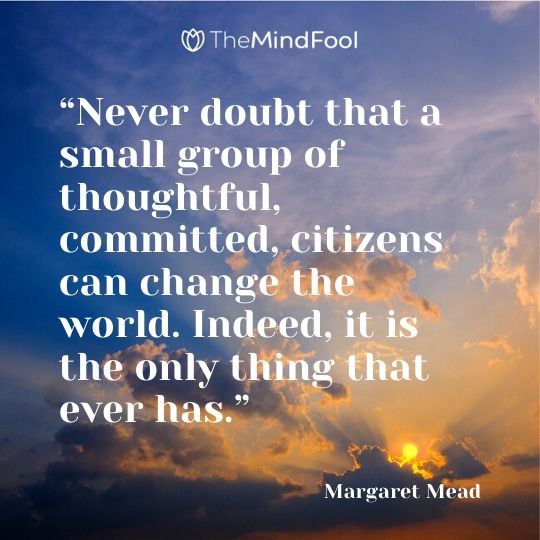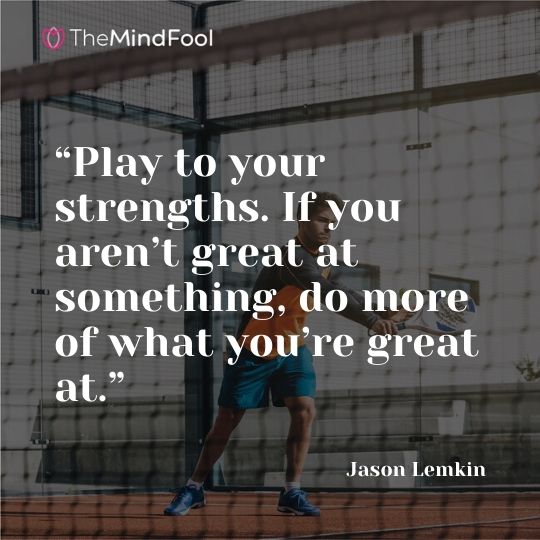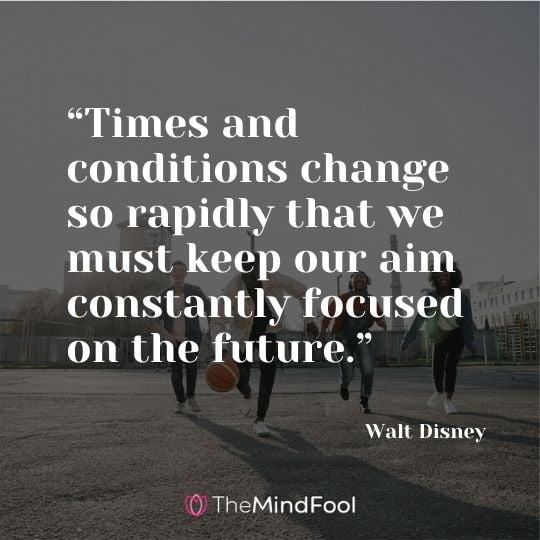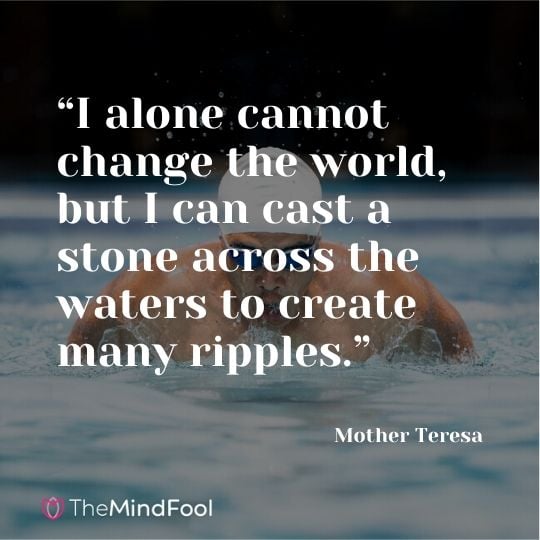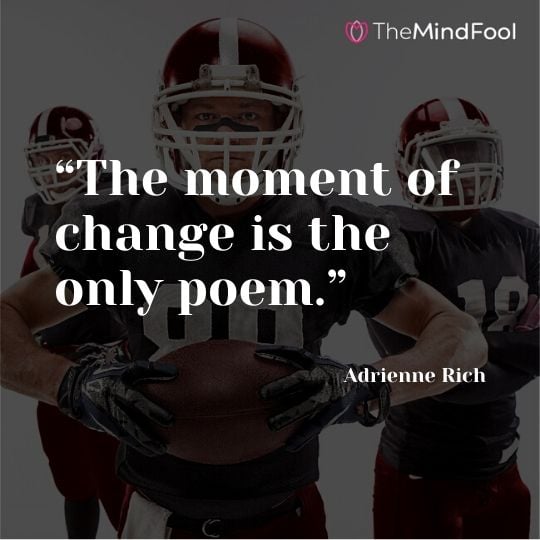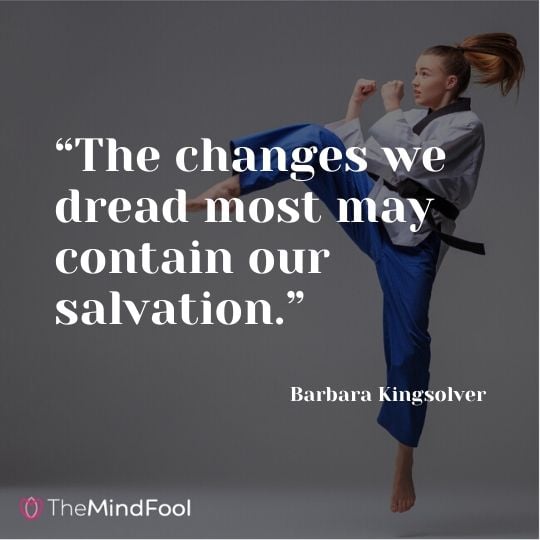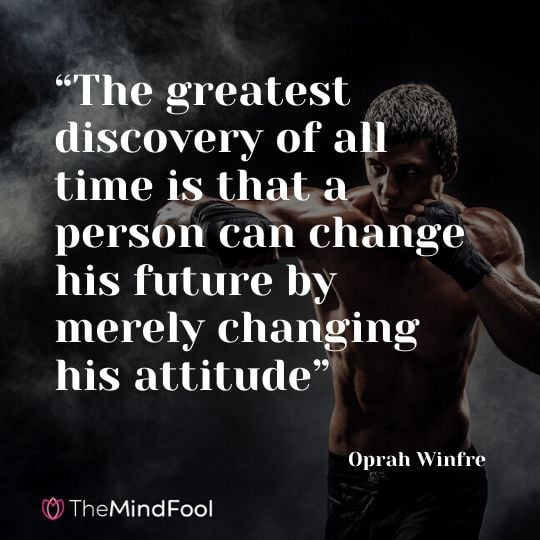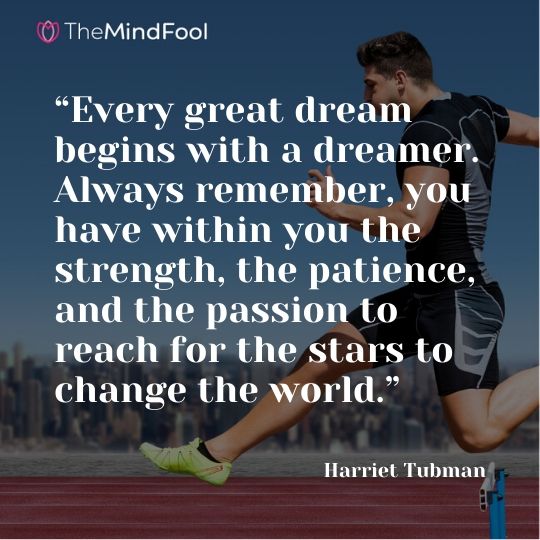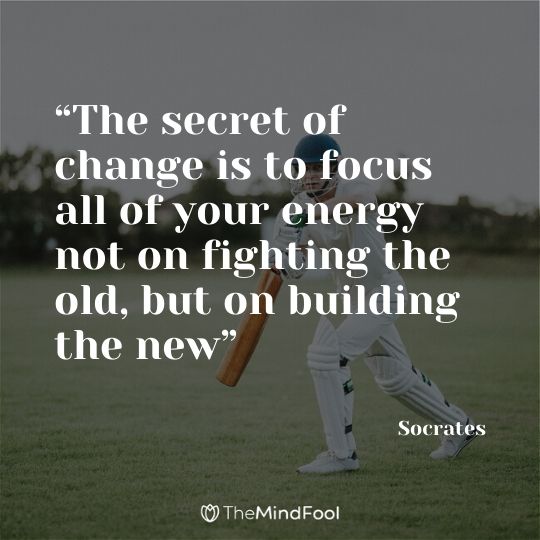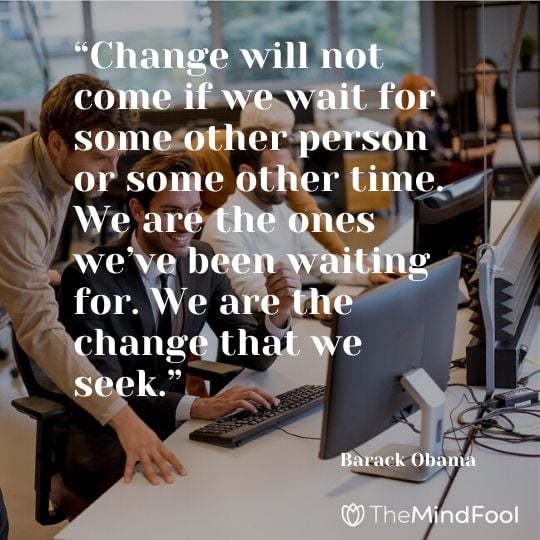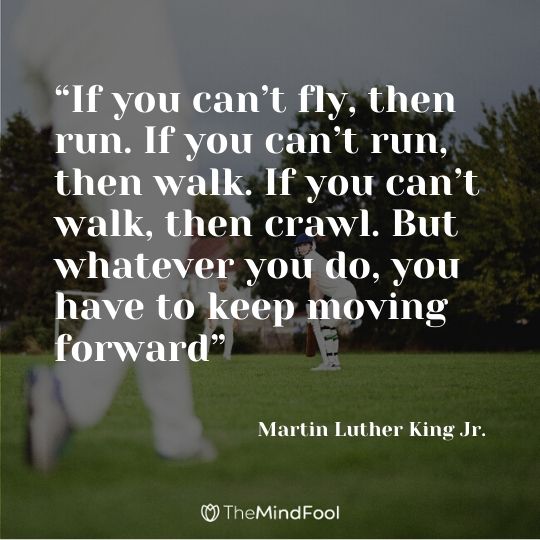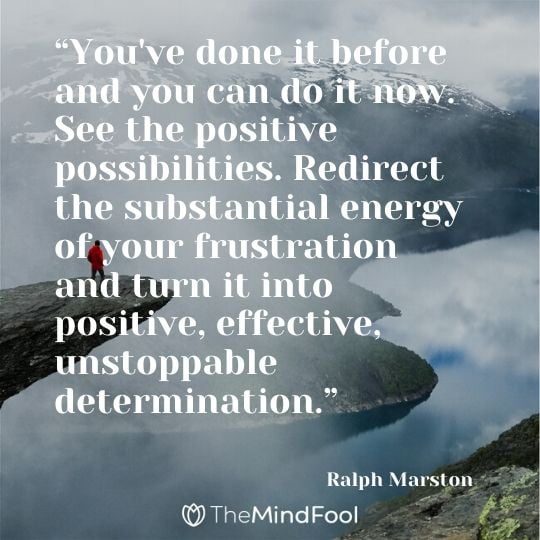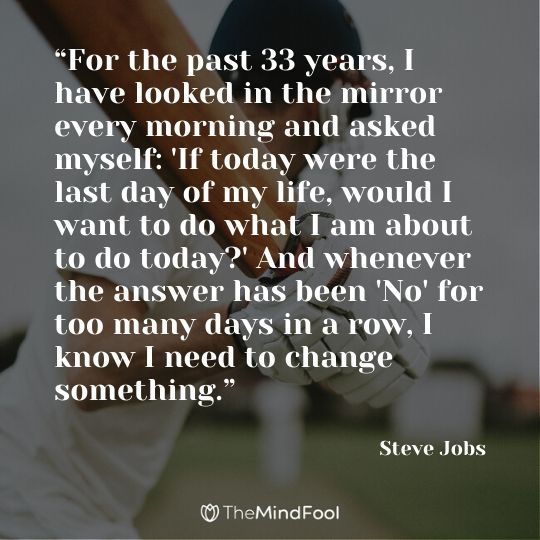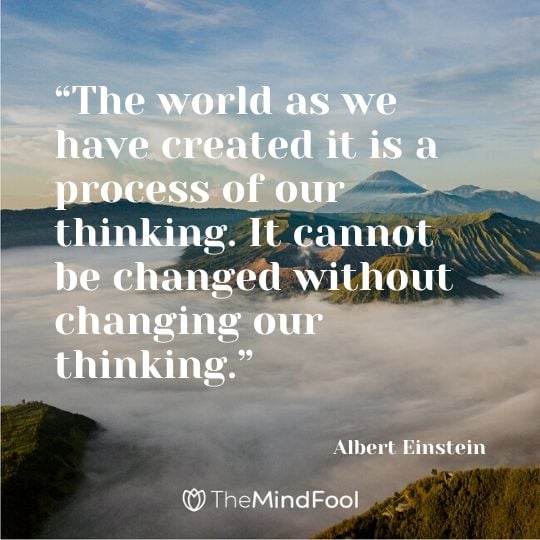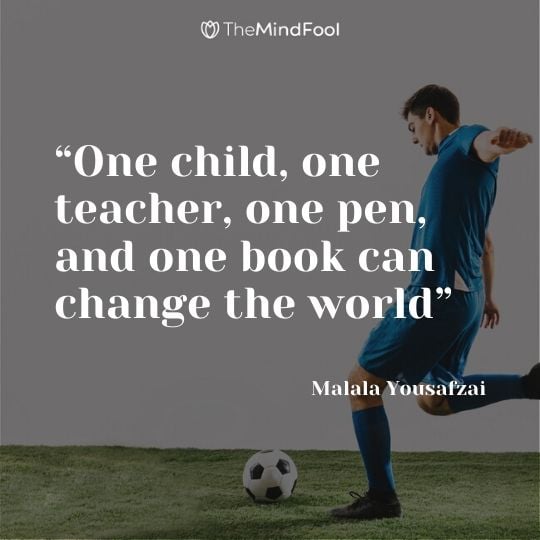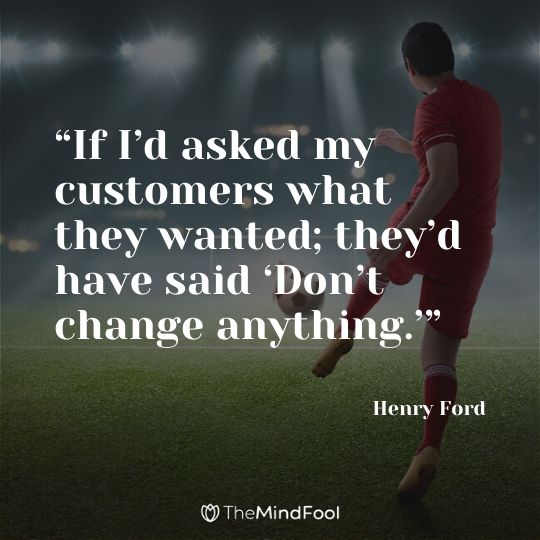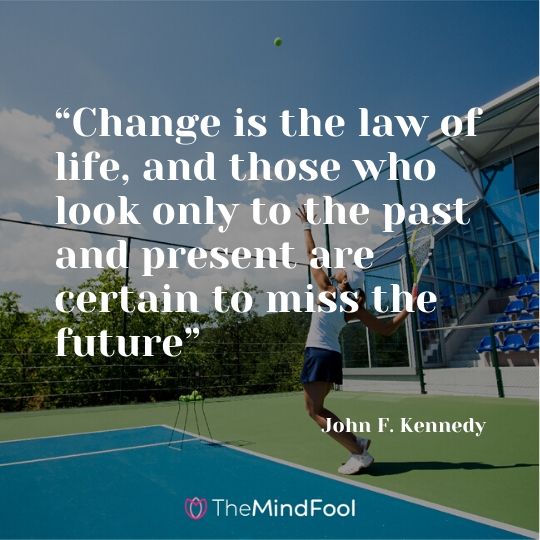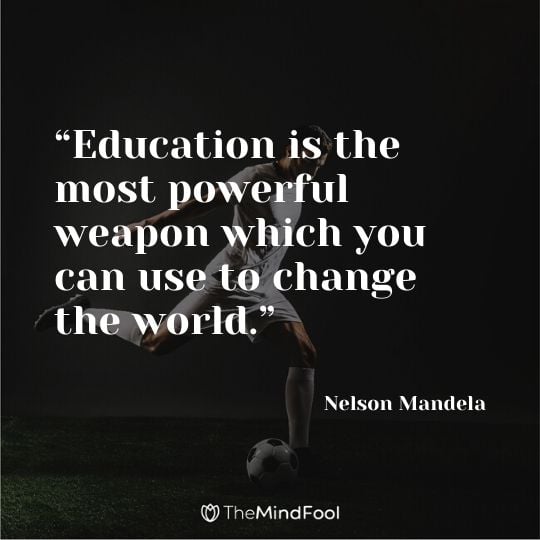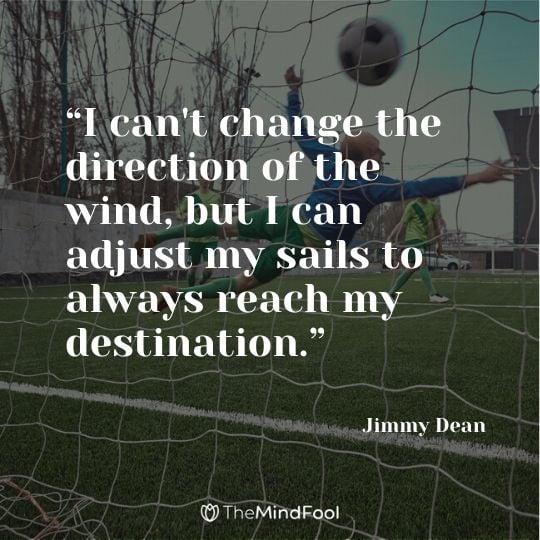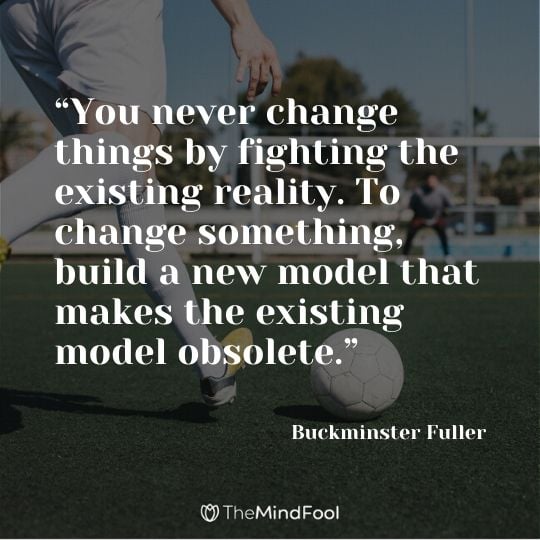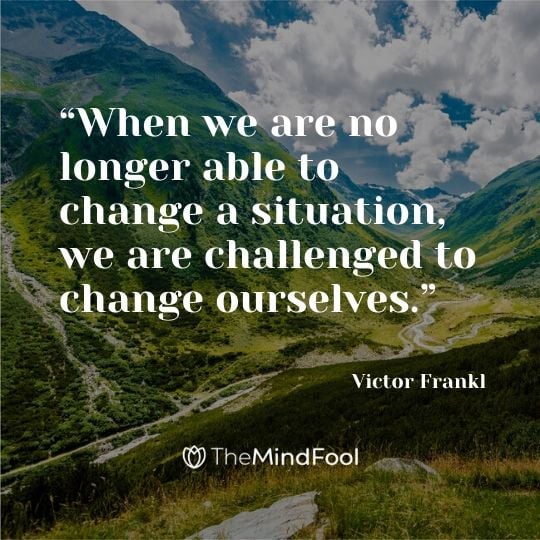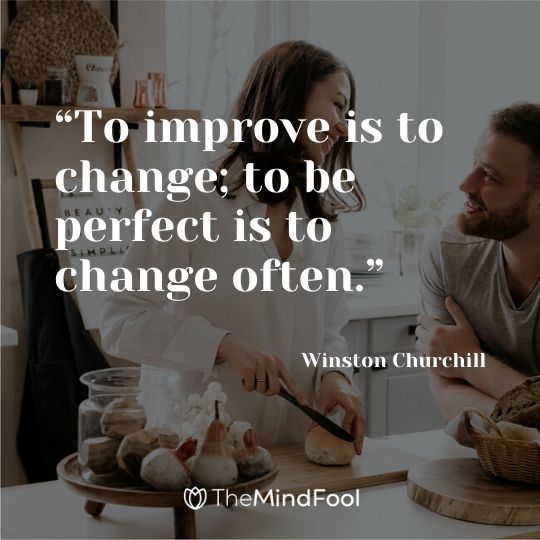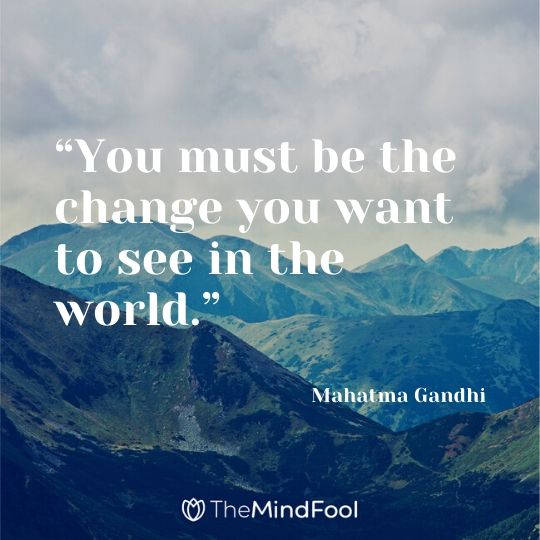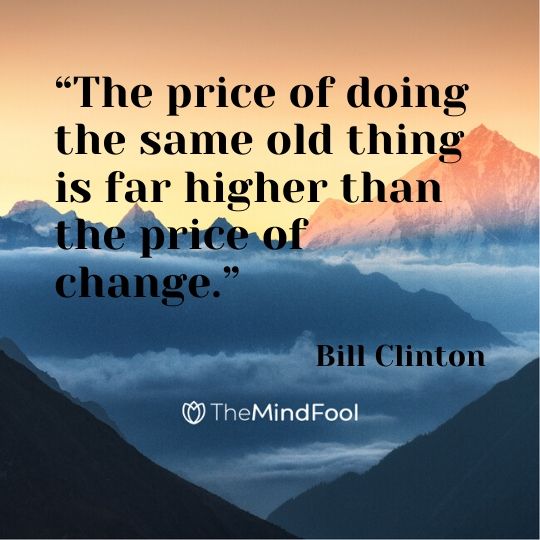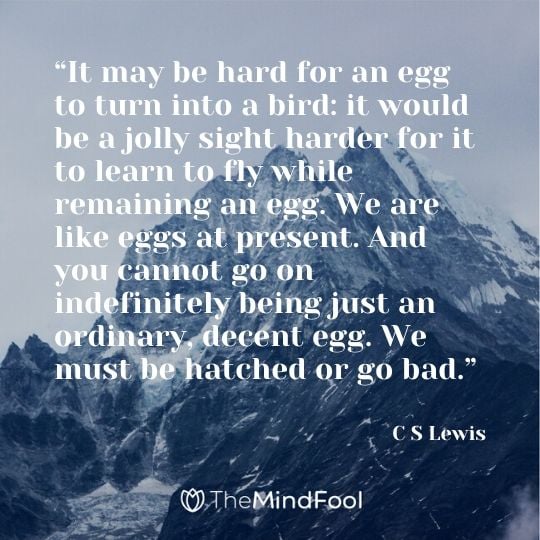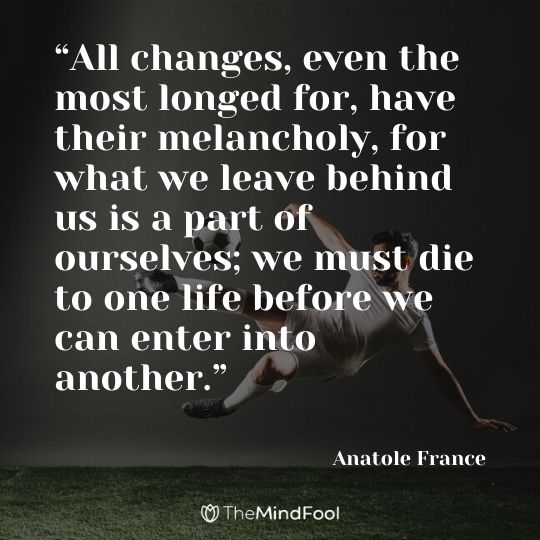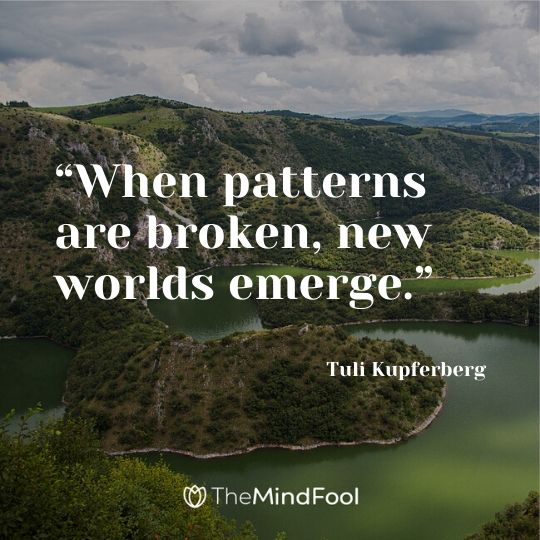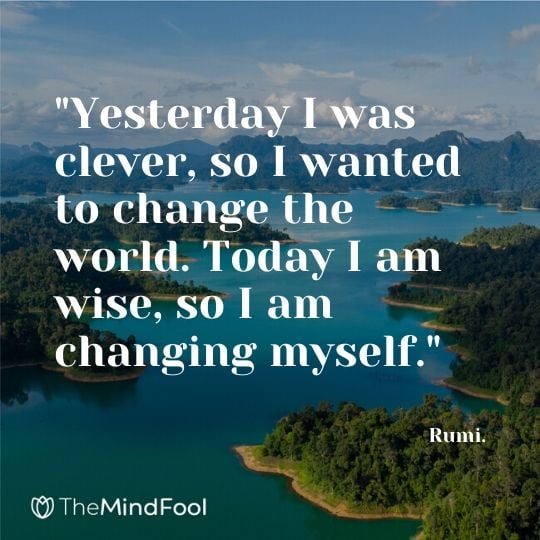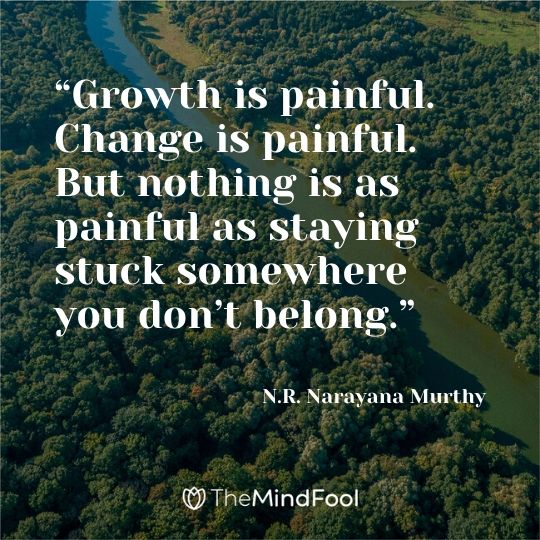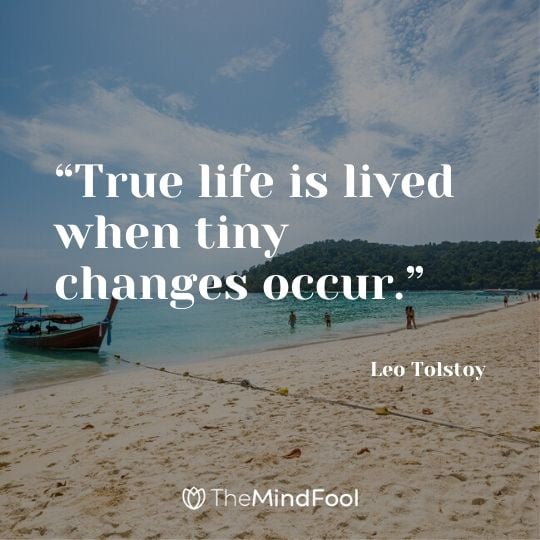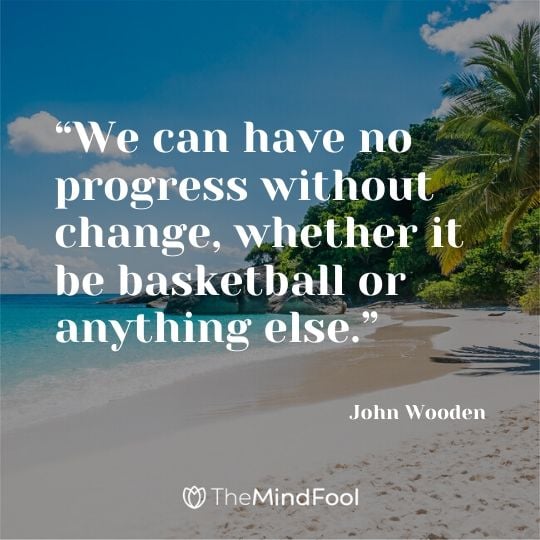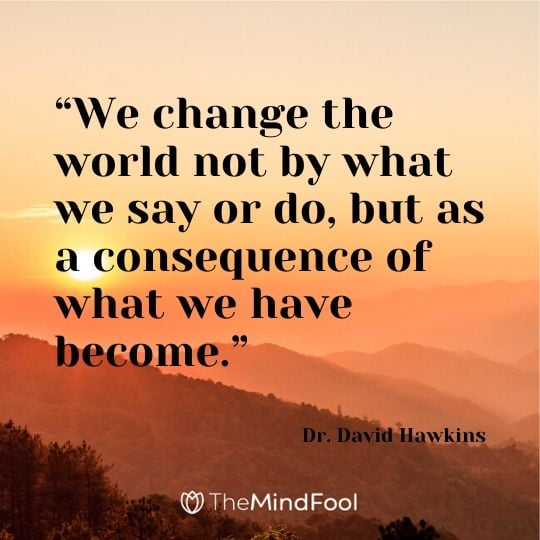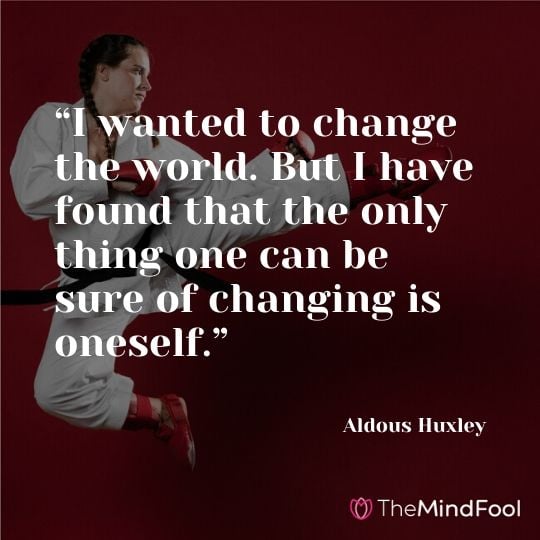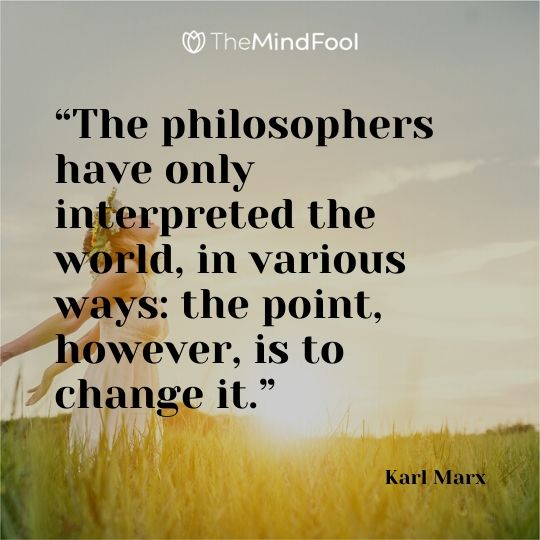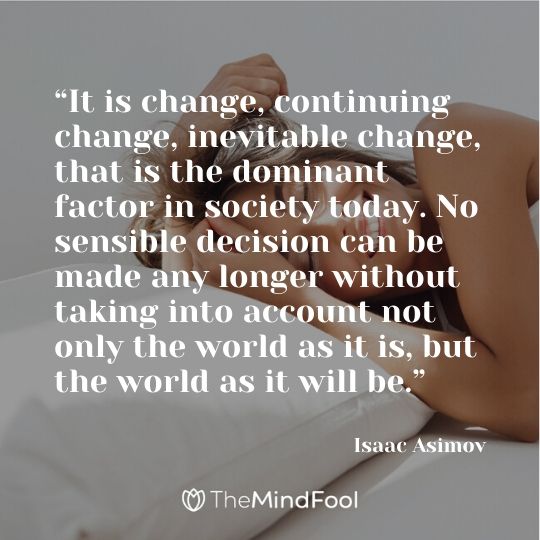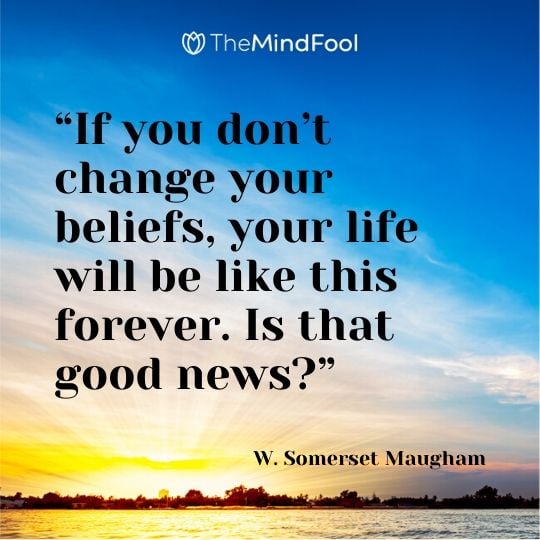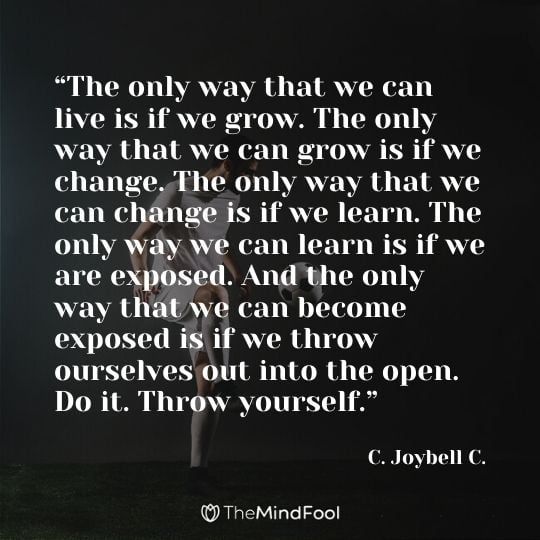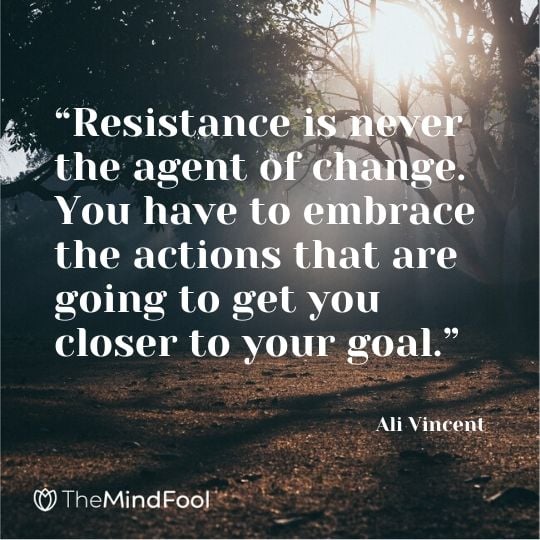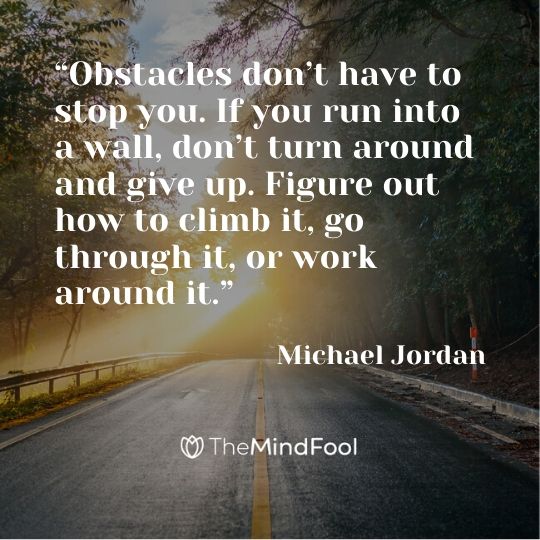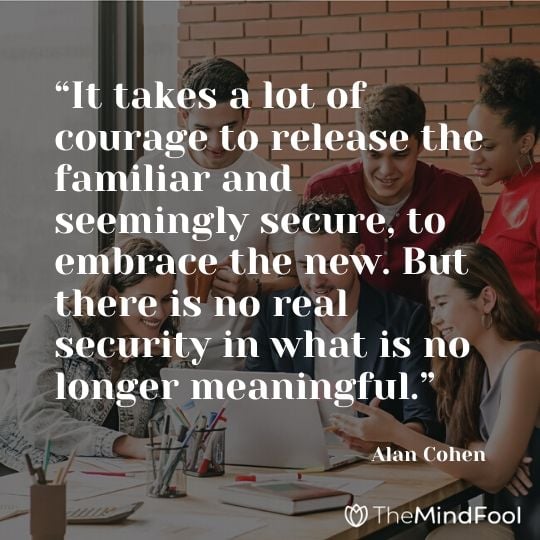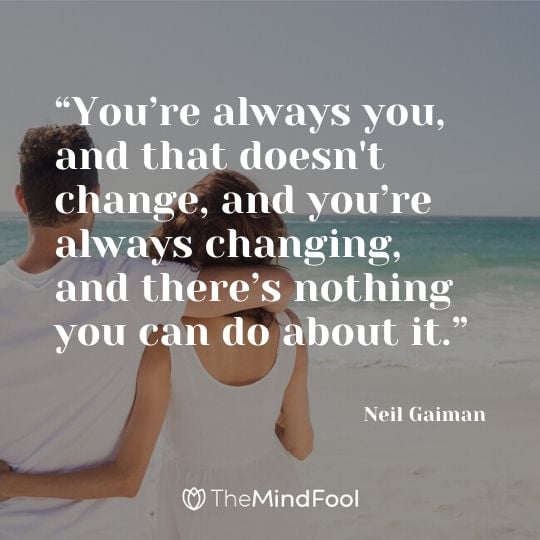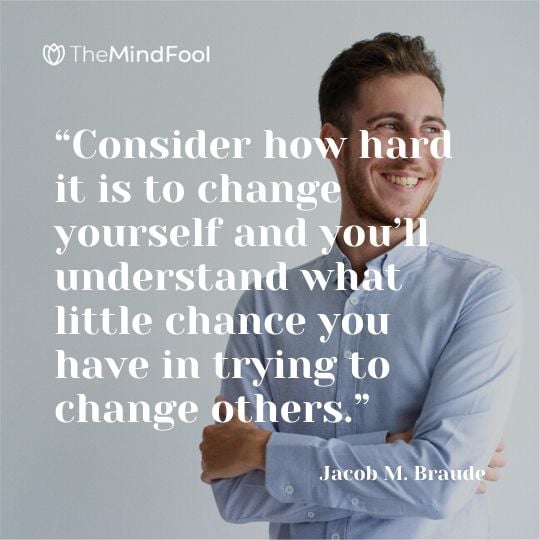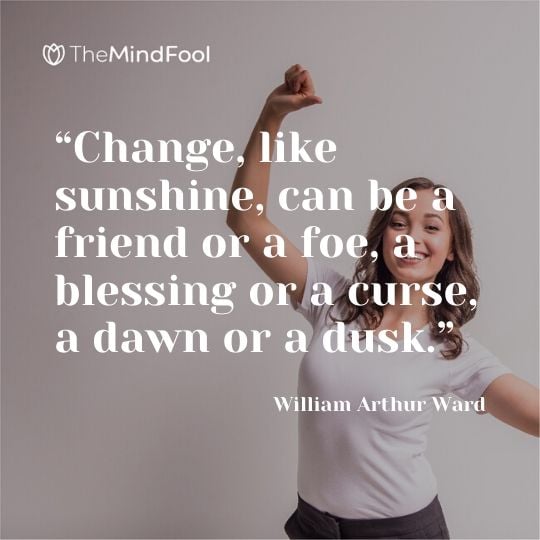 Closing Thoughts
Change is good, yes, but it ultimately comes down to your personal preferences. If you have a good life and you are happy with the way it is, you do not have to change anything. However, change comes in all shapes and sizes. It can be for the betterment of your health, your relationships, or your job. If you are unhappy with something in life, do not sit idle, look for a solution.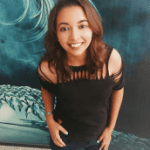 Namrata Singh
Namrata is a Doctor i.e. dentist turned writer and a clinical researcher. Eager to learn about anything and everything, she is what you would call a jack of all trades and master of none. With a zeal for reading novels, books, and anything she could get her hands on ever since she was little, she embarked into a writing career purely out of luck. After indulging in a freelancing career for nearly two years, she can now write on anything - from dentistry to decor, travel to technology, medicine to management - but the psychology remains her first love. Having dealt with mental health issues in the past, she hopes to raise awareness for the same and help people with her work in association with The MindFool team