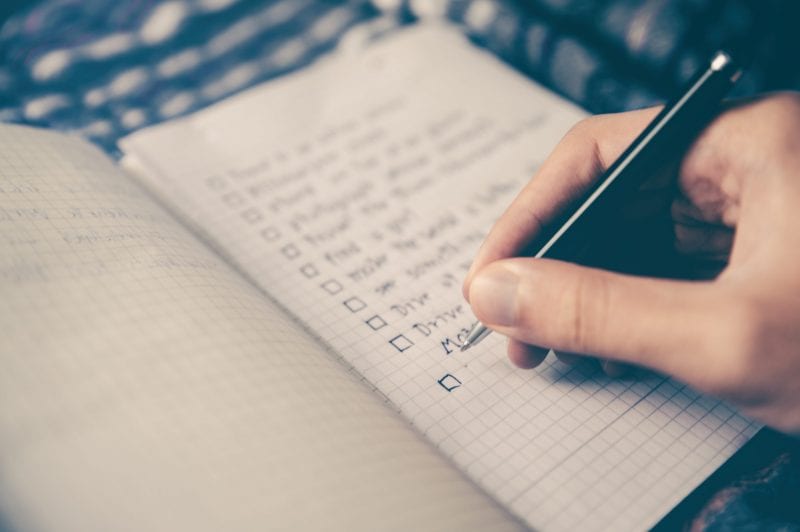 Every year at the end of December, we put forth a list of goals. Moreover, if you ask anybody about their bucket list, they prefer to laugh it out or come up with lame excuses. But many are unaware that life goals are a savior. They add purpose to life, guide, and help enjoy life to the fullest. A study explains that people who wrote their goals are more successful than those who did not write them
Life goals list is a milestone to learn, expand, love, and grow with every passing year. Amidst this, how many of us actually follow this list? We work throughout the week relentlessly. But when we have free time, we prefer watching television, playing mobile games or lazing around. But there is a way of achieving your goals. Let's find more about it!
What are Life Goals?
---
After jotting down goals, you must start working to achieve these goals. And that's when LIFE goals come to the rescue. The LIFE goals method gives you a direction, boost, and organizes to reach your goals. That's why LIFE goals are a blessing for personal development.
Now that you know about goals. But do you know how to set goals in life? If no, then let's explore more about that.
Steps to Set Life Goals
---
1. Have a purpose
SUMMARY
Many people undertake work that they hate. Thus, wasting time on disinterested things. However, it is never late. So, grab this opportunity, find your calling, and race towards your goal.
We all have big goals in life. But once you start racing towards them you tend to lose motivation. Despite reaching your goals, it doesn't feel good. So, it is very important to have goals that serve the purpose. The goals should be such that peep into your passion and desire. Avoid goals that do not give you a sense of accomplishment. Instead, chase your dreams or gig for a successful goal planning.
If you can't find one, then unearth your childhood. Jot down things that caught your attention and you never know you might find your calling. While doing all this, imagine how your future will be. It will make it easier to choose an appropriate goal.
2. Start planning
SUMMARY
Now, you know what is your priority, then spend time to come up with an action plan. Step out of your comfort zone, and start becoming serious to achieve your goals.
Start with your research about achievable goals. For example, you cannot become a doctor or astronaut at the same time. There are some goals which planned together are unachievable. So, it's best to measure your commitment towards goals. If you do not spare enough planning or longer time towards a particular goal. Then there are chances of leaving it halfway.
Instead of getting in such confusion have an assessment in place. If you have one or more-year goals, then plan on achieving it. Rank goals that need the utmost attention. Ask yourself some questions like:
What is my priority?
What resources do I need the most?
What skills are necessary for me to learn?
What things do I need to achieve my goal?
3. Have a reminder
SUMMARY
Life is full of distractions that make you inattentive. Thus, keeping you away from your goals. Instead, set reminders or written plans to reach your objective.
We are so engrossed in personal and professional lives that we tend to drift away. We forget some of the crucial aspects. Sometimes, over-enthusiasm also kills motivation. Instead of that just keep a check on your goals daily. Remind yourself about the things you have to achieve. For that, you can maintain a journal, put up sticky notes, or write down in a book. But keep them in a place where they are visible. Track them each day or every week.
By reviewing your goals, you will be able to map your performance. It will help you to come up with an action plan for better achievement.
4. Have an accountability system
SUMMARY
When you are accountable to something or someone then you tend to achieve success in no time. This means that when there are expectations, then you strive hard to make it happen!
If your boss demands to have a presentation by the end of the day. You work every tactic to make it happen. When someone expects from you, that motivation itself helps you perform better. Moreover, a study on accountability by The American Society for Training and Development (ASTD) also has the same take. They found that there are 65% chances of completing a goal if a person is committed to someone. So, have an accountability partner or a system that will help you to stay focused and motivated.
Some areas of life need a partner to sail. Then it could be a friend, gym trainer, life partner, or anyone. Then isn't it time to have one?
5. Be ready for obstacles
SUMMARY
No one likes challenges but they are a part and parcel of life. However, if you are not ready to face them, then they will easily drive you away from your goals.
Challenges may force you to quit or affect your performance. But you have to be prepared to rise above them. So, before setting any goal – jot down every possible roadblock. Think of this as a contingency plan to overcome risks. Yes, there are going to be unwelcomed and sudden blows. But if you are mentally ready then nothing can stop you from achievement. Most importantly, this attitude will help you for a longer-term towards your personal growth too.
So, now you have all tips handy for goal setting. So, it's time to see some examples of life goals. Many come up with a 100 life goals list. But we won't be elaborating much. Rather we will be giving you a sneak peek so that you get inspired to have your own goals. Our list might differ from yours but it will help you to design one.
Life Goals Examples
---
1. Adventure goals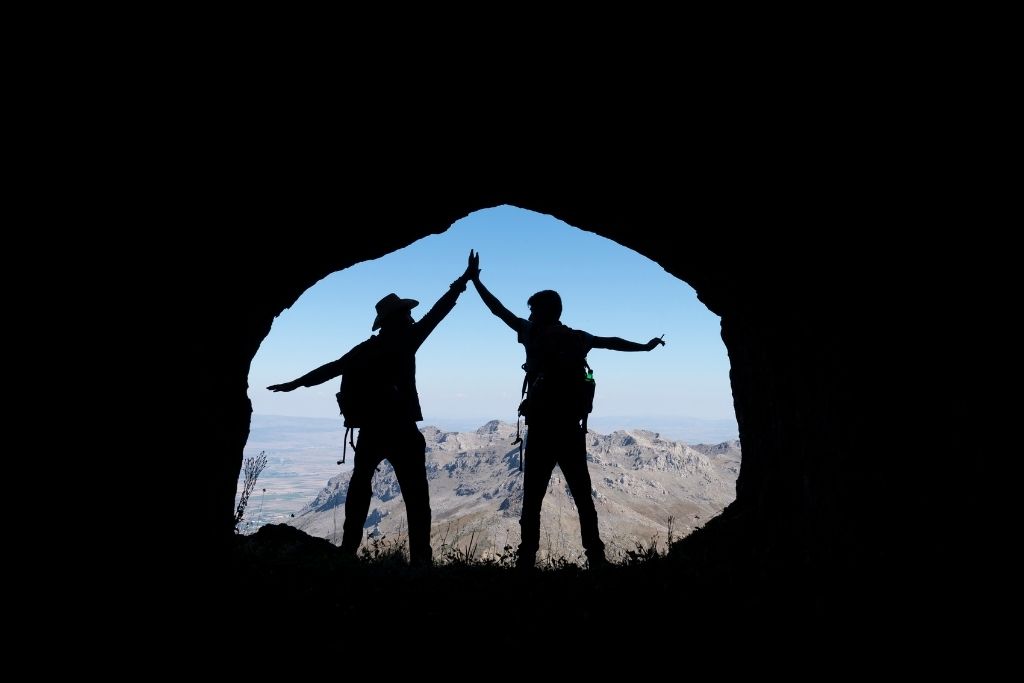 Undertake rock climbing
Snorkeling in Hawaii
Swimming with the dolphins
Dive in deep waters
Video document a safari in Africa
Explore glaciers in Alaska
Stay in an igloo
2. Experience goals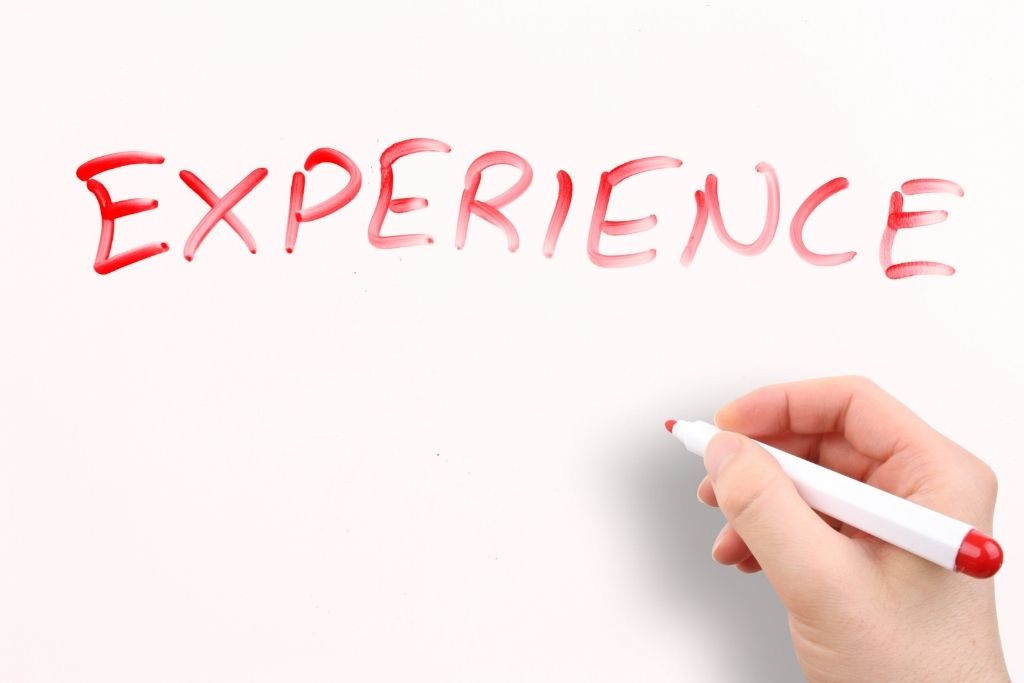 To meet an idol
Become a speaker at an event
Publish a book
Host a workshop
Organize an event for bosses
Get rid of stage fear
Pursue education until an older age
3. Career goals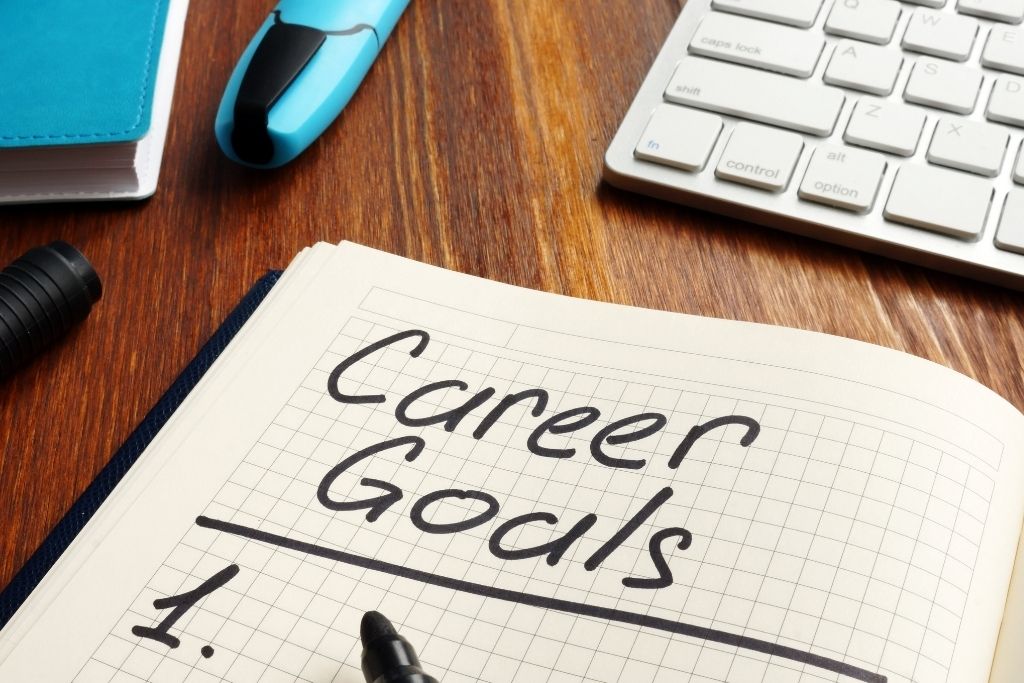 A dream job or a business that helps in fulfilling all visions
Aim to be in the top management
Have a team of more than a hundred employees
To buy own office space
Earn six-figure revenue in a single year
Develop products that become a huge hit in the market
Get a competitive client
4. Economic goals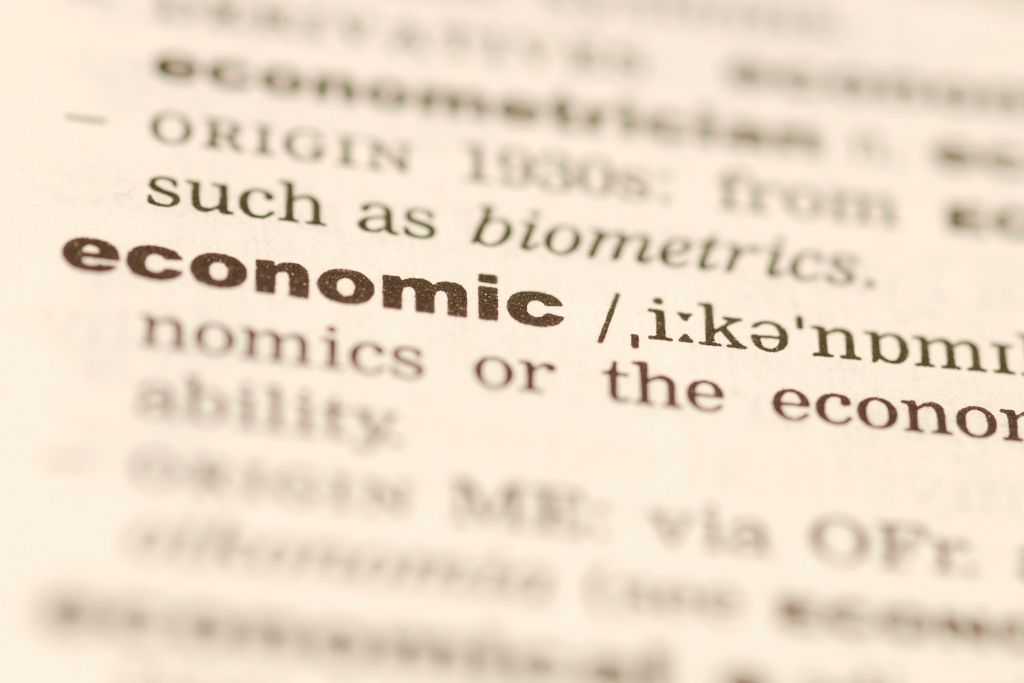 Pay-off all loans and credit card bills
Generate monthly recurring income
Save money to invest in a lucrative business
Collect funds and donate for a social cause
Maintain finances to buy Audi E-Tron or Porsche Taycan
Save and buy a huge apartment
Have enough net worth for emergencies
5. Travel goals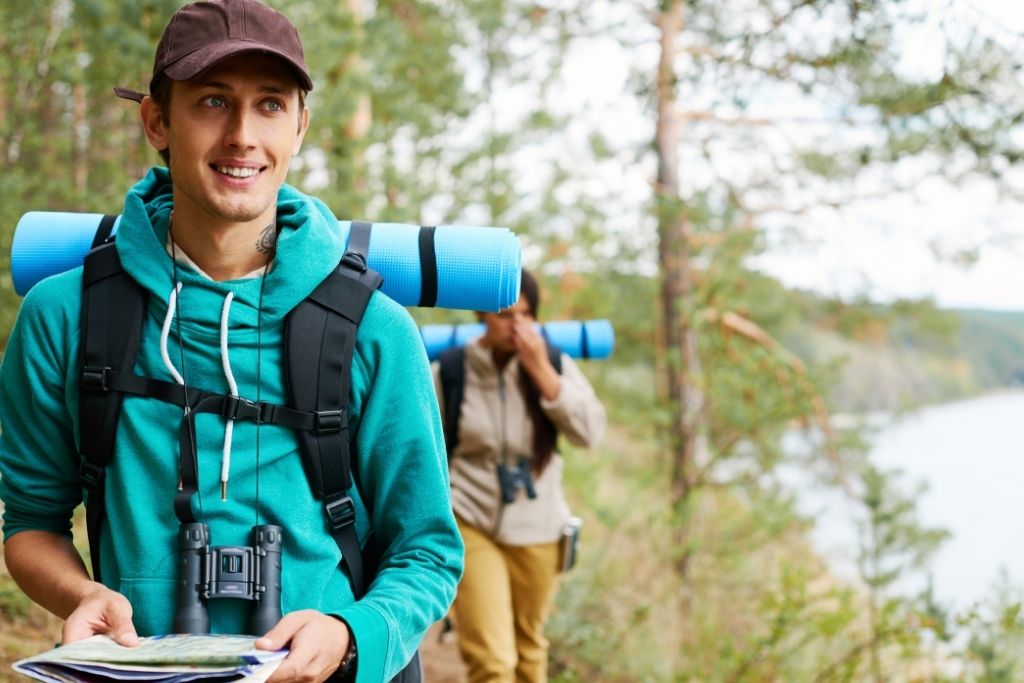 Visit and stay in the tribal regions of the world
Road trip across the country
Witness the sunrise from the Wall of China
Explore the snowy peaks of Himalayas
Enjoy a cruise trip
Traveling the world to visit all holy places.
Pay a visit to Facebook or Google's office.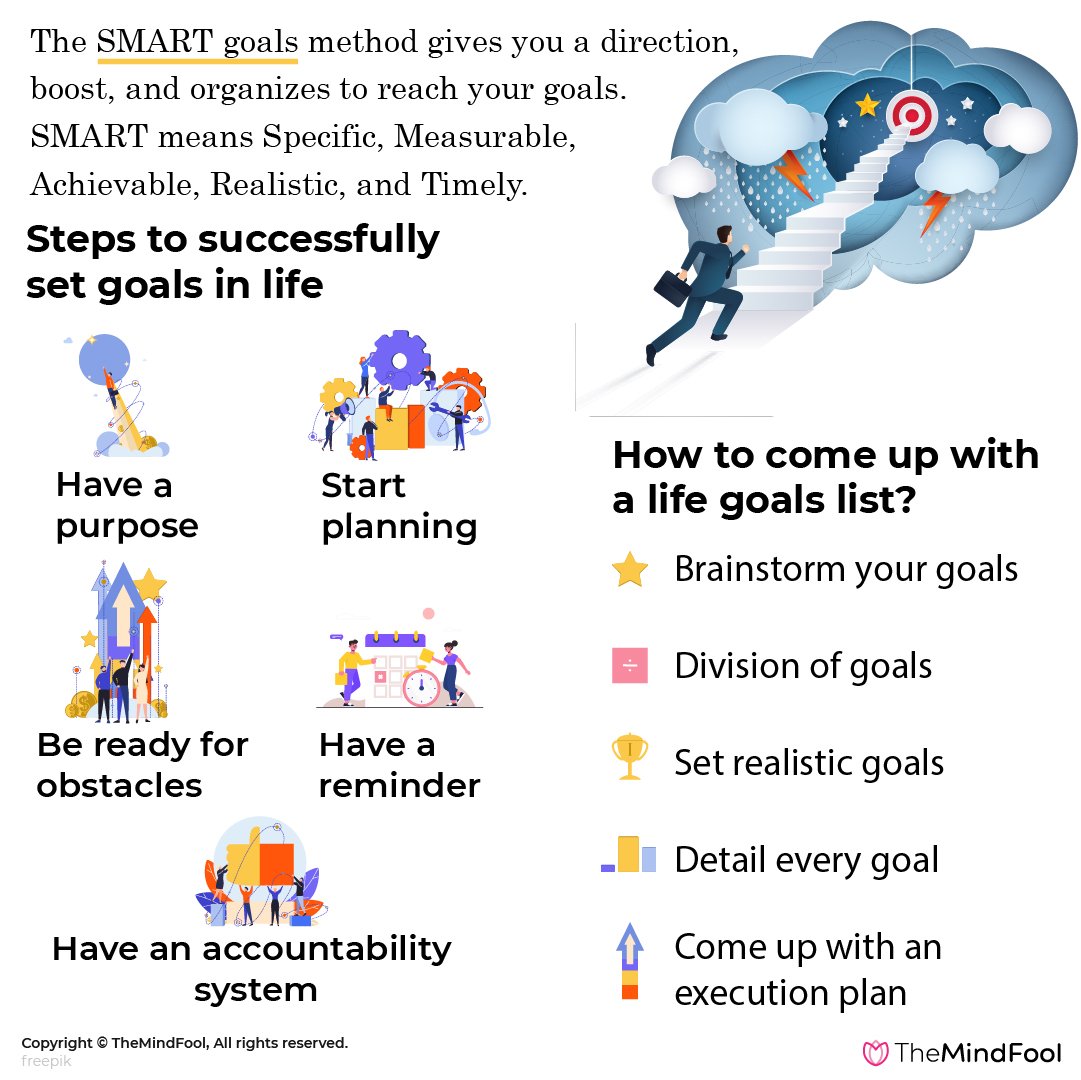 6. Charity goals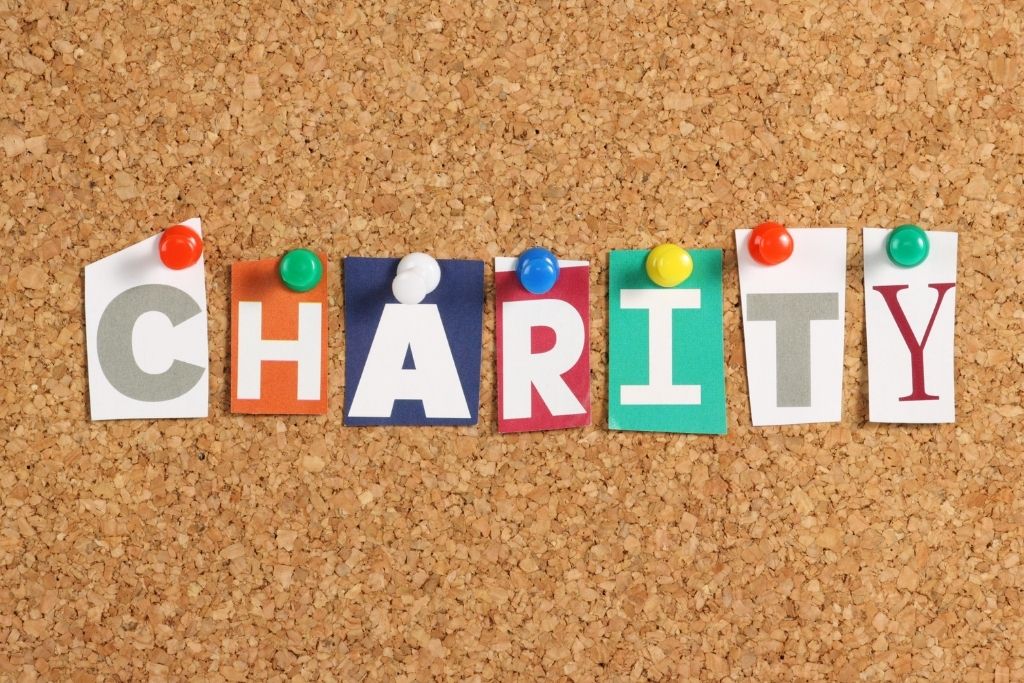 Sponsor a child's education
Regular blood donation
Read books, sing or dance for a local nursing home
Impart free lessons on meditation and mental health
Educating a group of children every weekend for free
Taking care of a specially abled-child for a week
Standing up for the rights of the oppressed
7. Personal goals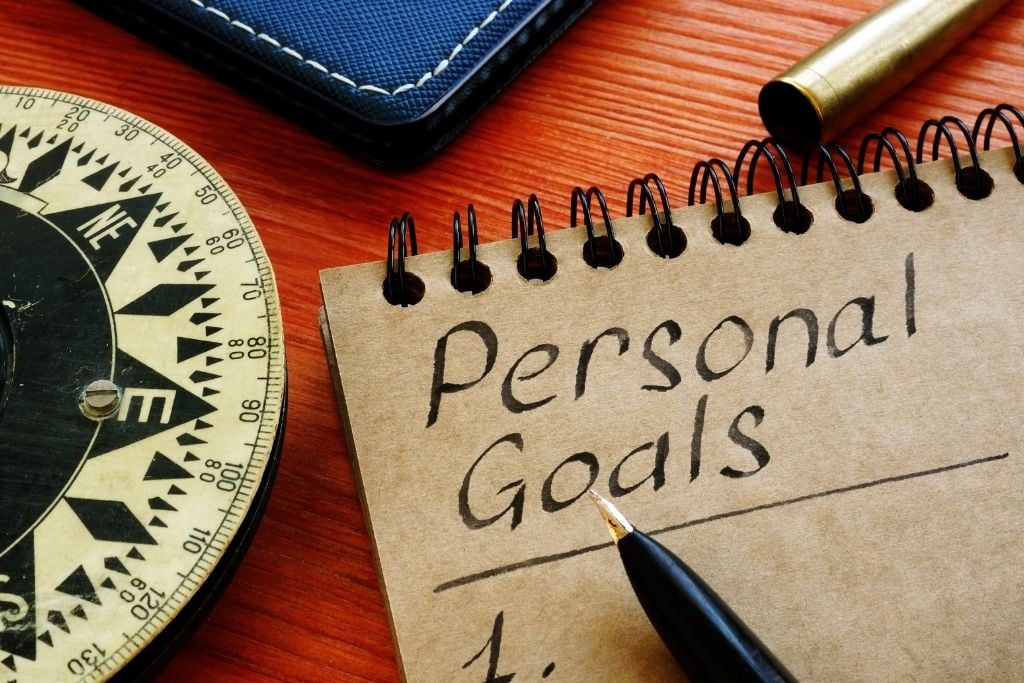 Attend the Oscar Awards ceremony
To appear on the cover page of a magazine
Be a guest judge for one episode of MasterChef
Meet the U.S. President
Own a vacation home in Paris
To live the life of an actor.
Special appearance on a talk show
8. Fitness goals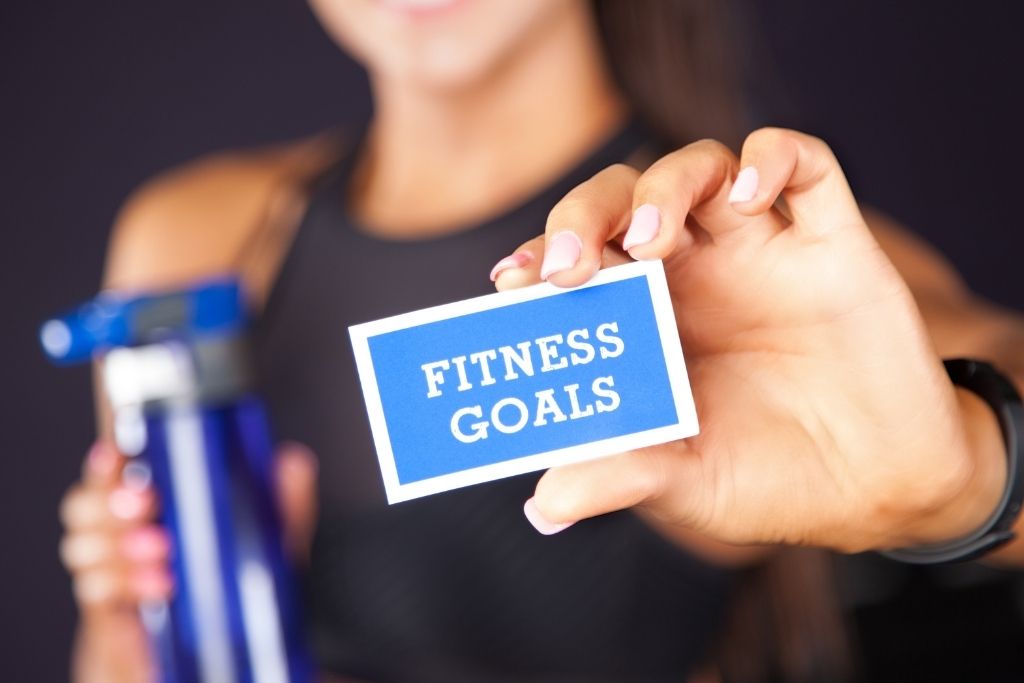 Maintain a healthy weight
Undertaking self-care to enjoy health benefits.
Say 'no' to smoking and alcohol
Take part in a triathlon
Exercise at least 5 days a week
Build a muscular body
Consume organic food for a year
9. Networking goals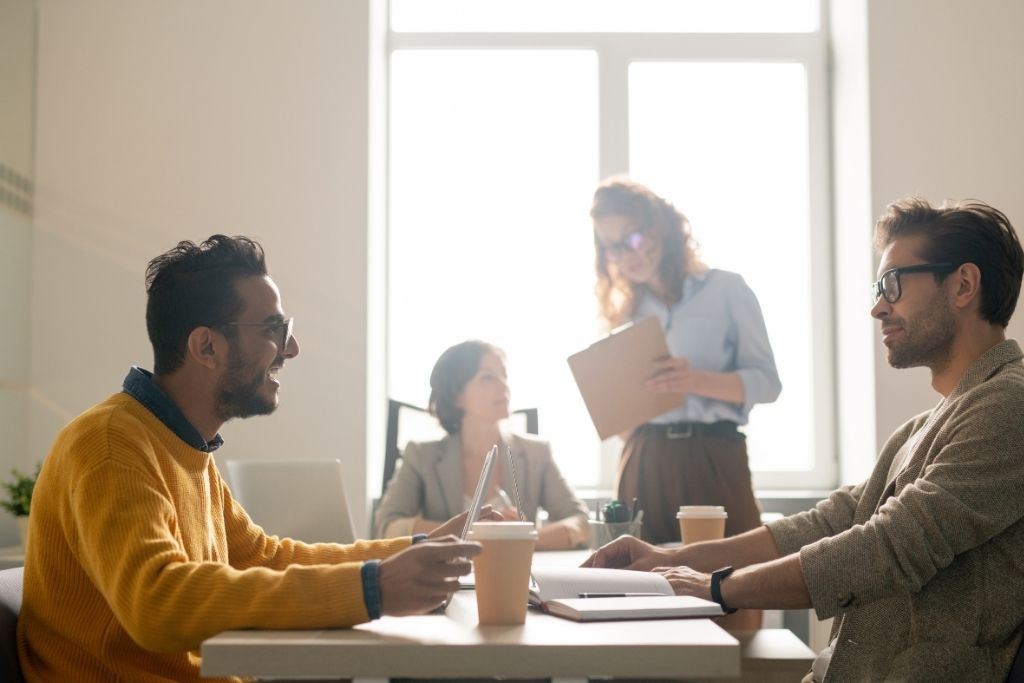 To attend least 3 seminars a month
Getting contact numbers and maximum lead generation in a month
Meeting 3 experts in a month
To build real connections
Join a networking group
Ask the contacts to refer to others, in order to expand the network
Become a good listener
10. Extracurricular goals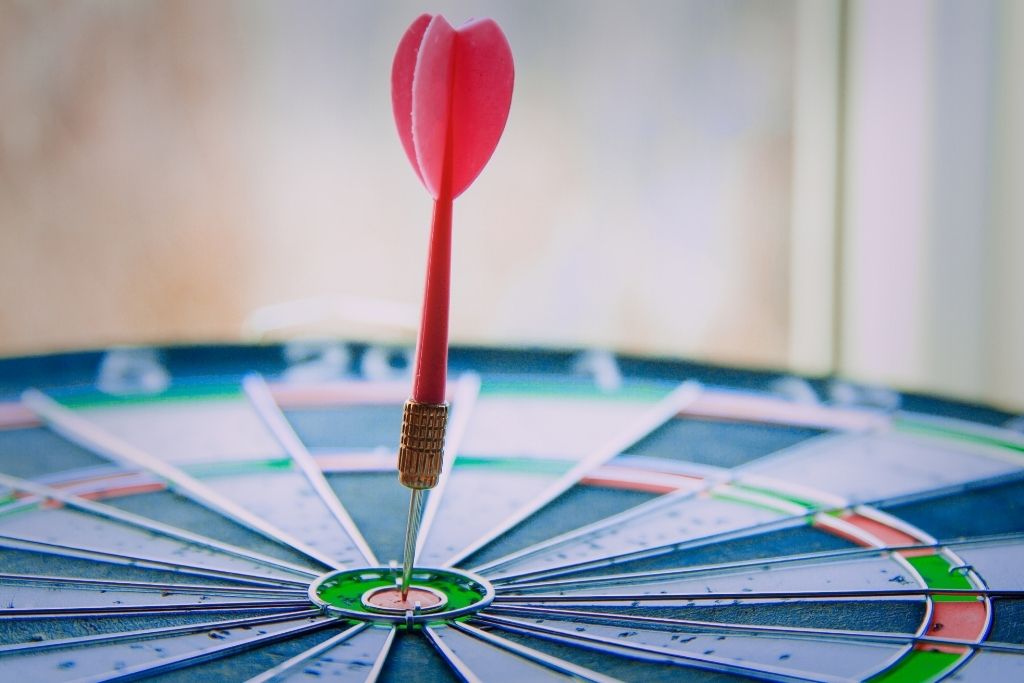 Become a brand ambassador
Start an art gallery
Strengthen photography skills
Get invited as the guest of honor for an event
Become a certified scuba diver
Make a living as a wine taster
Get employed as a consultant for multinational companies
Well, this is a sample of the life goals list. You can add anything and everything that you wish to achieve. But, if you are still confused while coming up with a list of life goals, then here are some tips.
How to Come Up with A Life Goals List?
---
1. Brainstorm your goals
Find a quiet place, sit for a while, take in the fresh air, and start thinking about the goals you want to achieve. Think about the things that matter the most. Think about the struggles that are keeping you away. Write down everything that comes into your mind.
2. Division of goals
Many people start feeling overwhelmed when they have a long list of goals. But in such a situation it is best to rank them. Also, divide short and long-term goals. With this, you can streamline goals that need your attention.
3. Set realistic goals
Don't choose unrealistic goals as they may lead to disappointment. Besides, some goals might have obstacles that may pull down your morale. Therefore, know your ambitions and set goals.
4. Detail every goal
While achieving your goal, write detailed information. For instance, time, location, or date. With this, you will get an idea of the time taken to achieve that goal. And this will give you a boost to do better.
5. Come up with an execution plan
Now that your life goals list is ready, then start chalking out a plan for execution. But the plan should be so that you achieve one goal at a time. Also, don't make any hasty decisions. Rather opt for a step by step plan.
NOTE
There will be times that you might fail to achieve your goals. It might take a long time or become time-bound. But don't worry! Every circumstance is a learning experience.
Check out this Jane Canfield's video for understanding "How to Create Your Own Life Goals List" –
Life Goals Quotes
1. "The mystery of human existence lies not in just staying alive, but in finding something to live for."

― Fyodor Dostoyevsky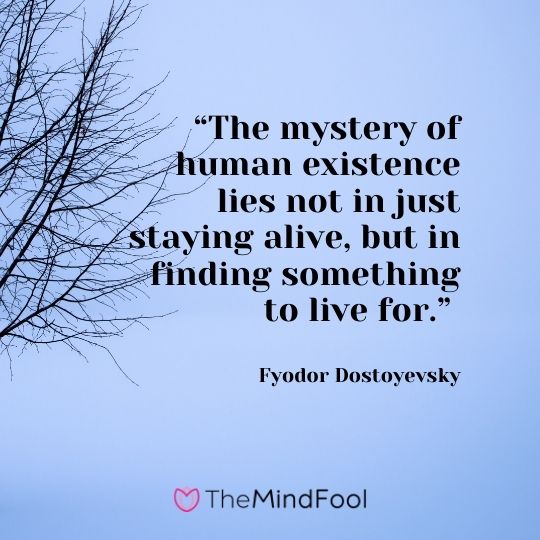 2. "When I was growing up I always wanted to be someone. Now I realize I should have been more specific."

― Lily Tomlin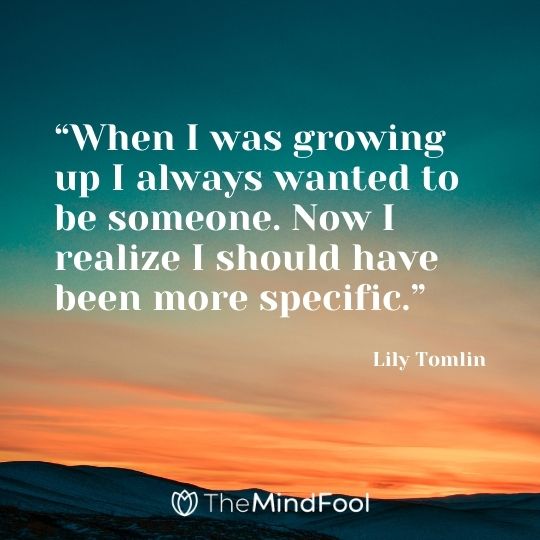 3. "I come in a world of iron…to make a world of gold"

― Dale Wasserman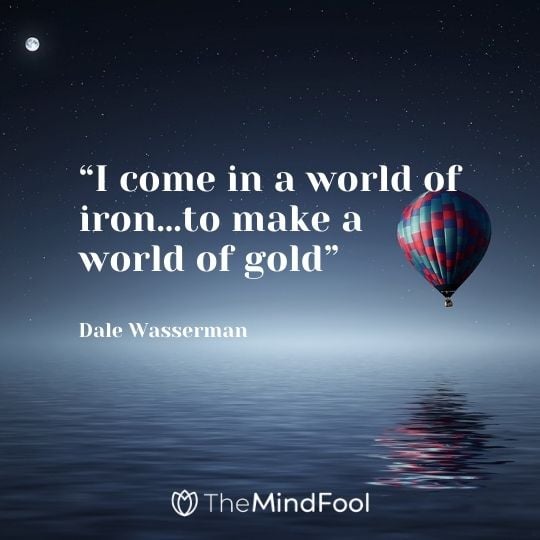 4. "The Distance Between Your Dreams And Reality Is Call Action."

– Unknown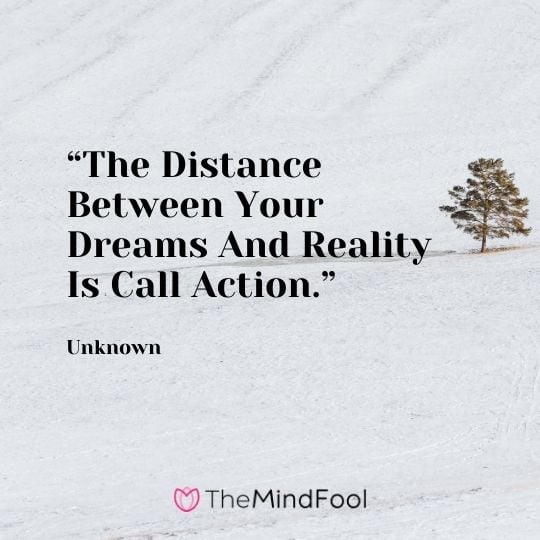 5. "The only goals you don't achieve in life are the goals you don't set."

― Matt Fox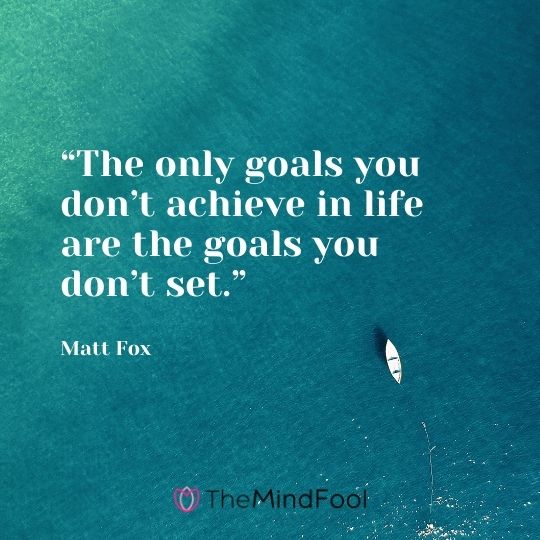 6. "You can, you will. You did."

― M.L. Shanahan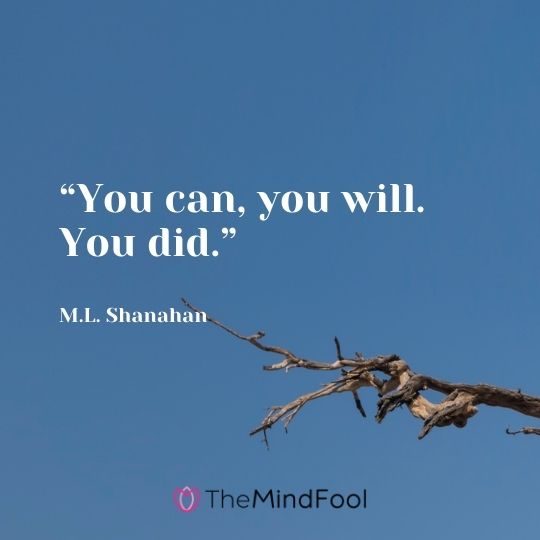 7. "Nothing big can be achieved by thinking small."

― Apoorve Dubey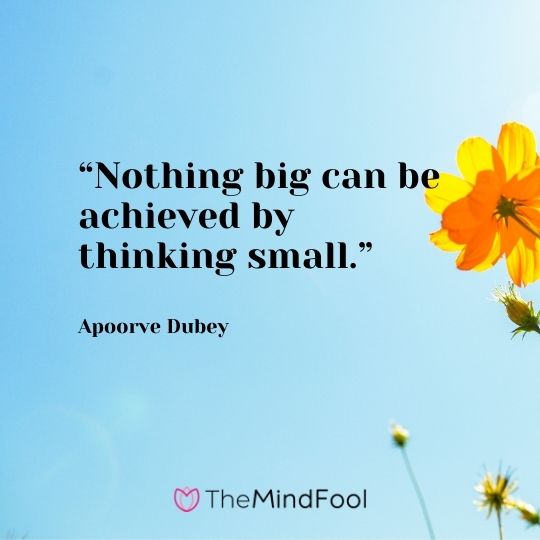 8. "Goals enable you to do more for yourself and others, too."

– Zig Ziglar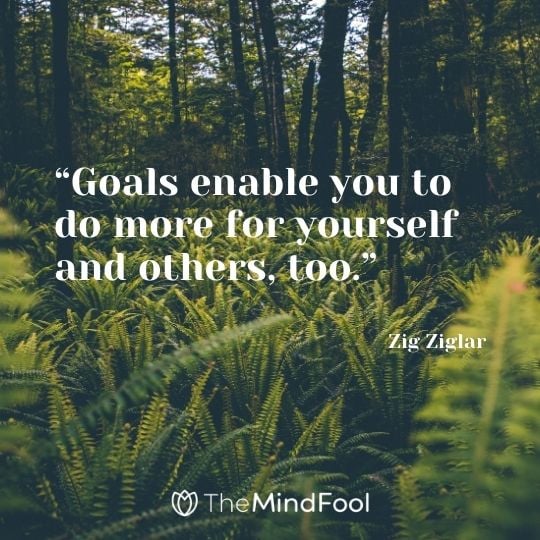 9. "Love is the reason. Love is the goal."

― Elif Shafak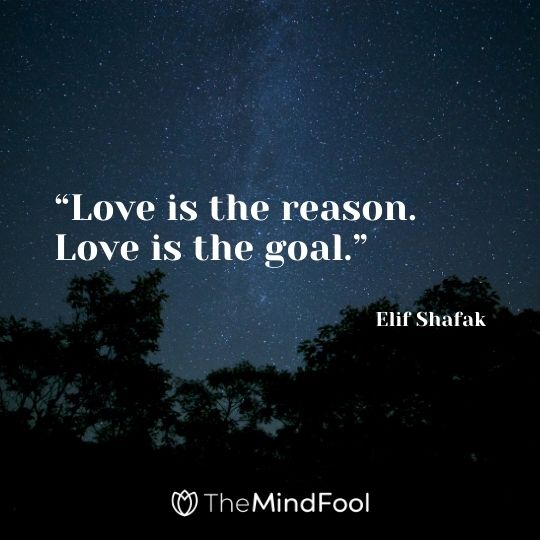 10. "You can't achieve major goals with minimal work."

― Rob Liano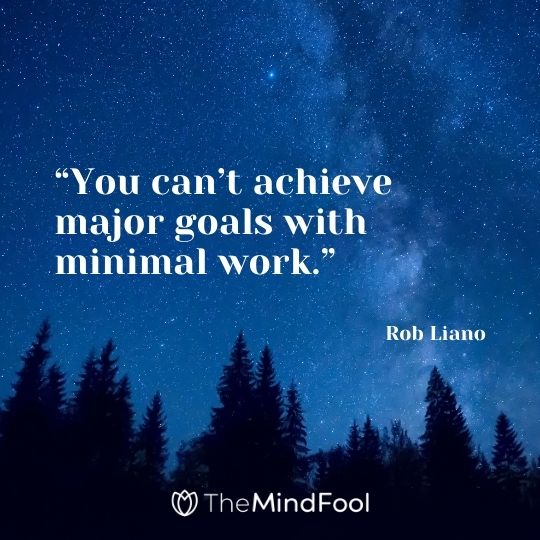 Closing Thoughts
So, this is an example of setting a life goals list. If you haven't set goals, then grab this opportunity to start now. As you introduce this technique, you will see positive changes in your life. It doesn't matter if you have a short-term goal. But it will give you the energy to accomplish things that you always dreamt of!
Before signing off, you must consider this beautiful quote of Brian Tracy that states the importance of goals in life.
"People with clear, written goals, accomplish far more in a shorter period of time than people without them could ever imagine."

– Brian Tracy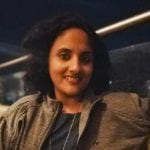 Neelambari B
Neelambari started her rollercoaster ride as a journalist at Pune Mirror (Times Group). After which she started exploring the world of content writing. Today, she boasts more than five years of experience filled with creativity and diversity. During this tenure, she explored various mediums like articles, blogs, social media posts, website content, and much more. And this content ranged from Gynecology, Ayurveda, Dental health to nutrition. However, she enjoys the most writing about Psychology and other medical streams. She loves writing and aims to bring positive changes at least in some lives with her articles on www.themindfool.com