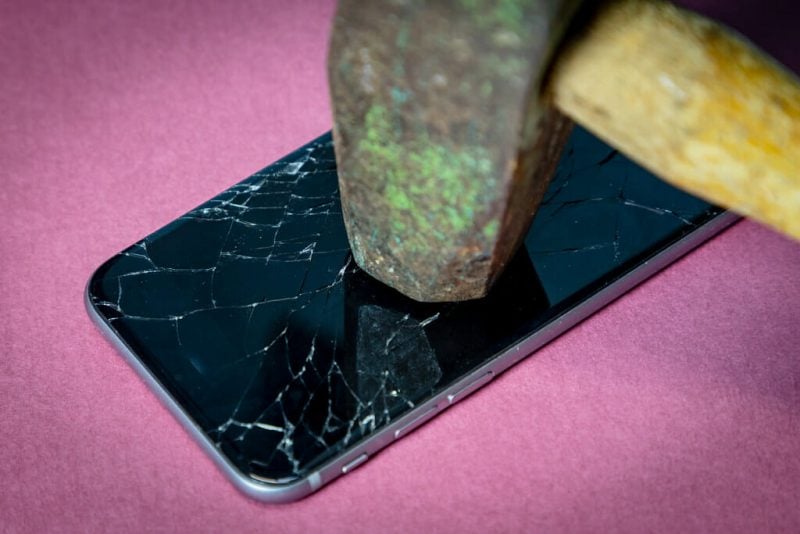 Breaking stuff to improve your mental health may sound like a grown-up tantrum. But it is not. A modern-day lifestyle is extremely stressful. There are days when you come back home after a long day of work and have this strong urge to smash things. This is not unusual considering you may have subjected your mind and body to a lot of stress. So, what is the solution? Very simply, you need to blow off some steam! In case you choose to pile-up this frustration, it will impact your personal and professional life in a bad way. For instance, you may get irritated on an irrelevant matter and end up fighting with your spouse or shouting at the kids. Since this frustration affects your behavior, it is important to keep a check on it and take care of your mental health. Rage rooms or anger rooms as they are popularly known, help you do so. Before we proceed further to understand the benefits, let's familiarise ourselves with the concept.
What is a Rage Room?
It is a room that specially furnished with objects that you can break. The idea is to let you vent out the frustration by breaking things and not worrying about the consequences. You can break all that you want, of course at a price, but you don't have to worry about cleaning up the mess. So, it is a guilt-free indulgence that allows you to relieve your stress. Also, this concept of venting out by smashing objects is applicable only for adults. Therefore those making the choice will have to sign waivers, wear safety gears and are expected to behave responsibly. If you thought, rage rooms were for men only, you are mistaken. According to an article, women are also frequent visitors to rage rooms. Clearly, expressing rage is not a gender-biased virtue!
Why is Rage Room healthy?
Now that we are familiar with the concept of breaking stuff, let's understand why it is a healthy choice in today's day and age.
1. Rage Room aids in stress management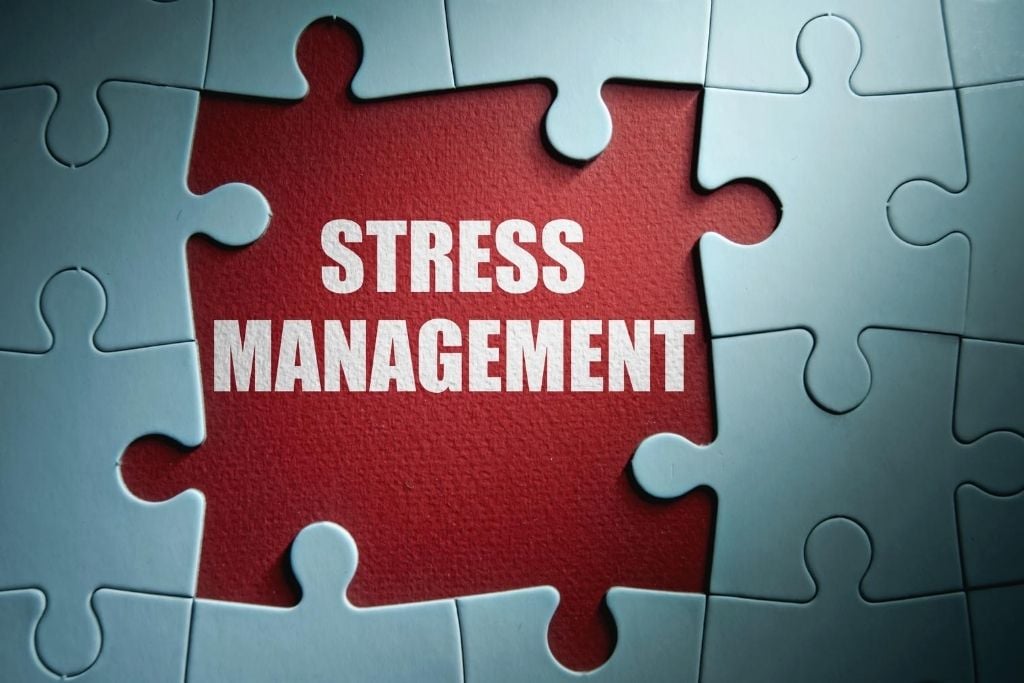 SUMMARY
Anger rooms can be considered to be a part of healthy stress management strategies. They let you blow off some steam without hurting anyone.
A long-pending project, tensions in the family, argument with your spouse, can cause a lot of unnecessary stress to the mind. You may not see the aftereffects immediately but if you try to suppress the frustration, it leads to mental imbalance. The anger room offers you a chance to vent it out. The session is time-bound and you can break all that you want. There is no compulsion to stick around till the end of the session; you can step out earlier if you have let out your emotions.
2. Rage Room helps you manage your temper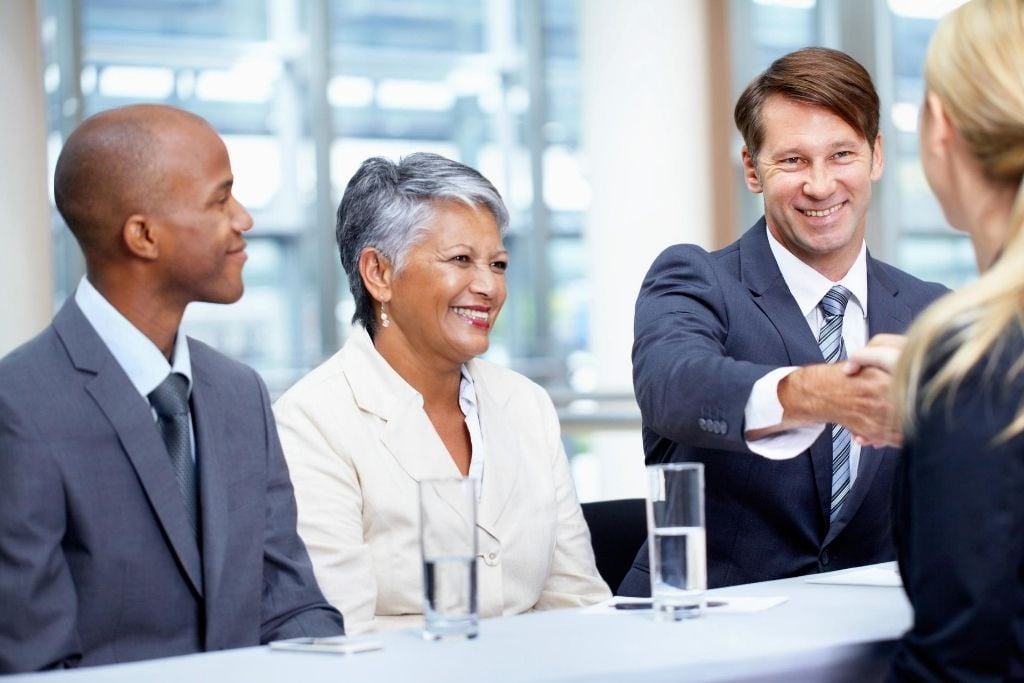 SUMMARY
A bad temper can make you want to smash things but the thought of the monetary loss may hold you back. In a rage room, there is no reason for this thought to hold you back. You can let out your temper and let someone else clean the mess, for a change.
People with a short temper often have problems managing their personal and professional lives because they tend to lash out at anyone who comes in their way. For such people, an occasional visit to the anger room can be extremely beneficial. After all, smashing things and screaming in such rooms will provide an outlet to manage their temper. The best part is that they can manage it without causing any harm to the people around them.
3. It's a new experience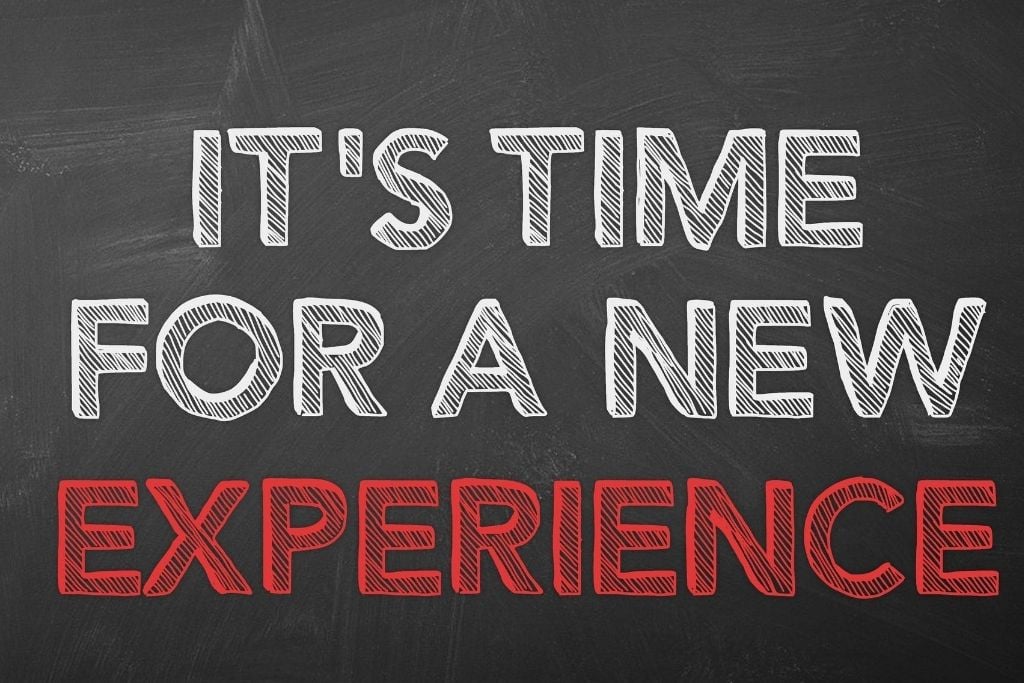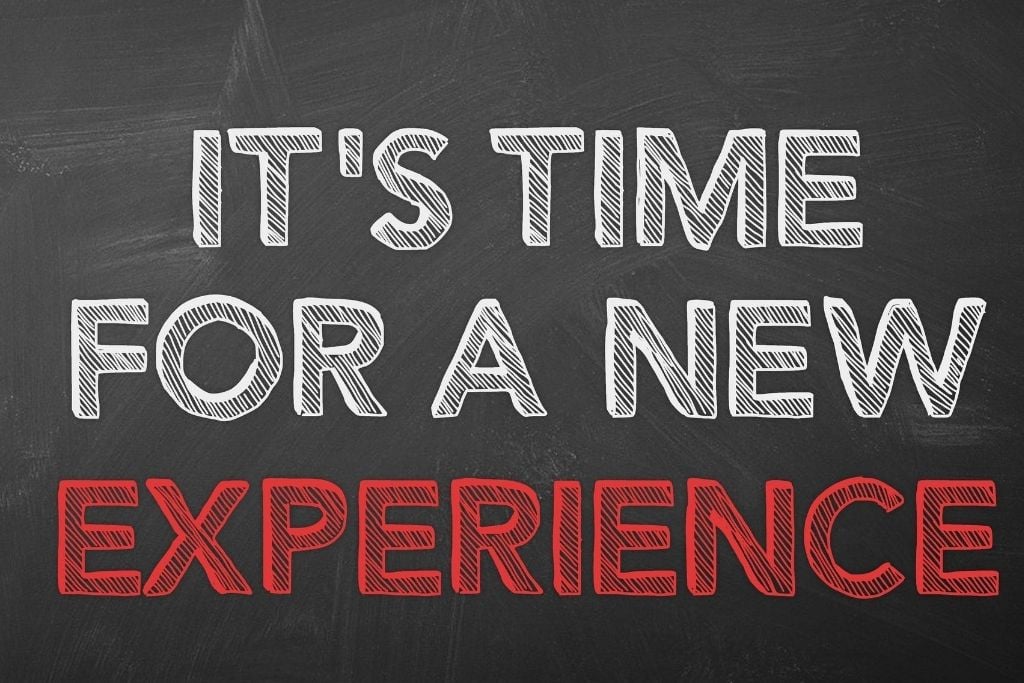 SUMMARY
Sometimes all that the mind needs is a new experience and anger rooms provide it. So why not give it a try!
The mundane routine can be very boring and the monotony can also fuel the stress. At such times, the rage rooms provide a refreshing experience and add a little adrenaline to the routine. People get a chance to display emotions related to anger without the fear of being judged. This aids in cleansing your mind which in turn refreshes the mind and paves the way for new thoughts.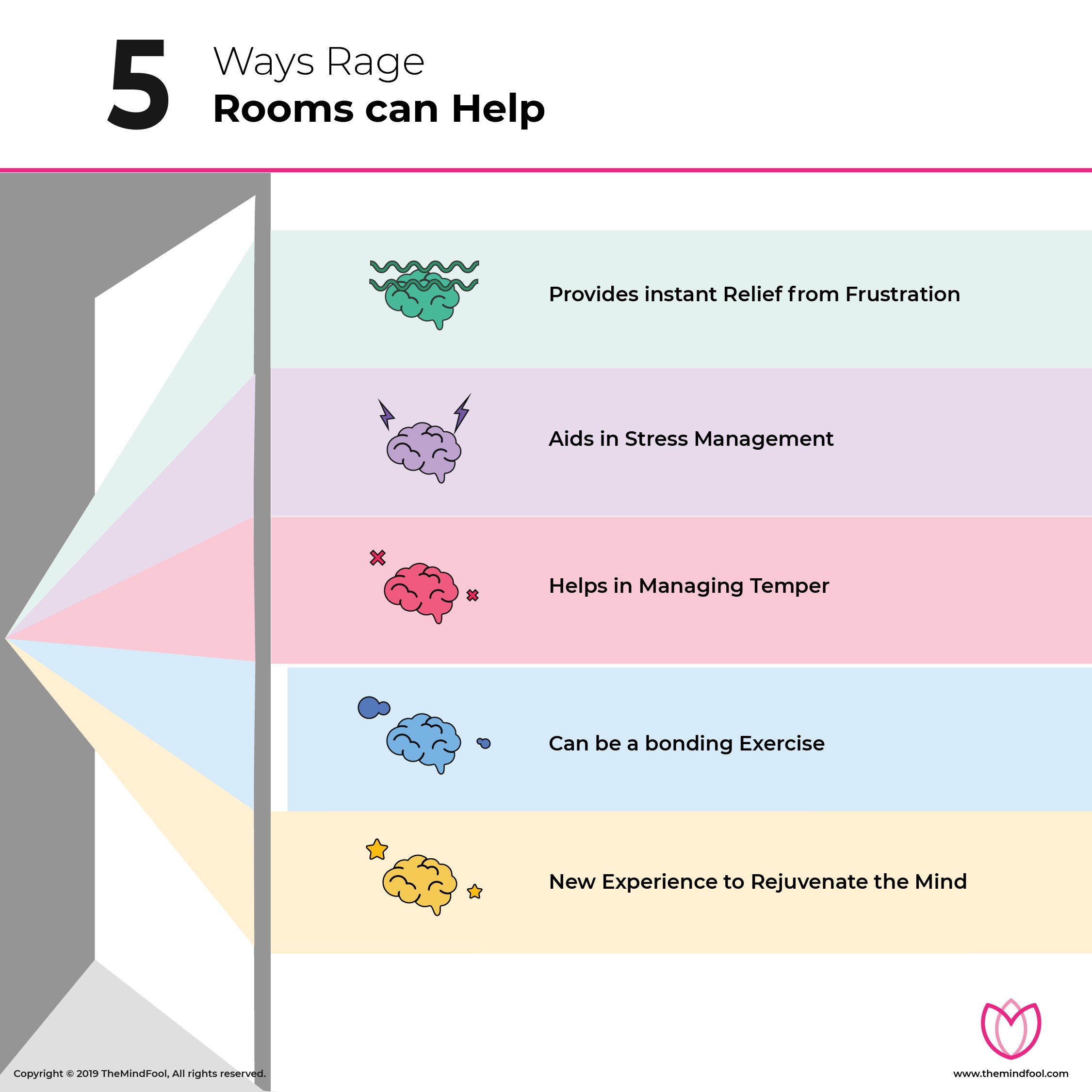 4. It's a bonding exercise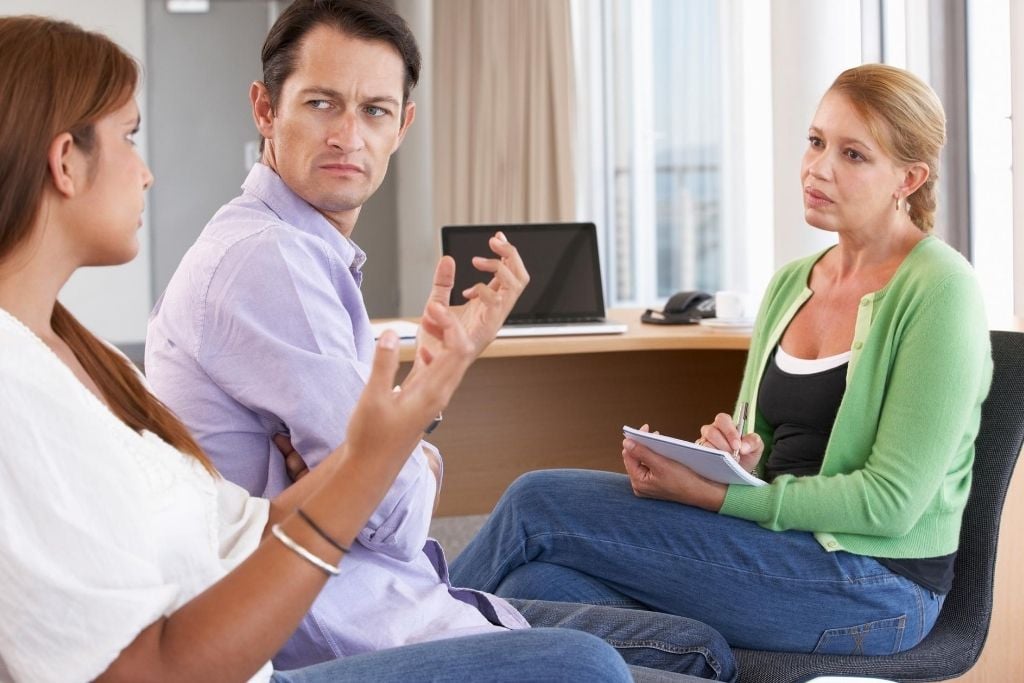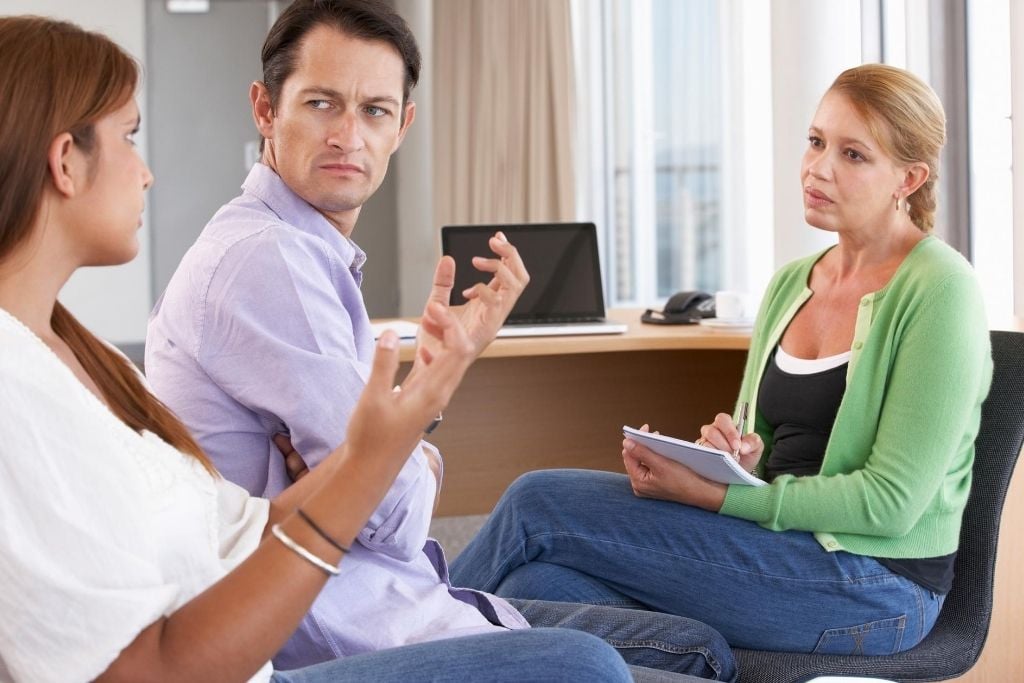 SUMMARY
If you and your partner are experiencing similar stress, head out to the nearest anger room and opt for a couple-session! You can let out the frustration together and bond as you reveal your emotions.
You need not go alone to the rage room, there are options where you can visit as a group or even with your partner. A visit to the rage room can lead to an overflow of emotions and that's when you tend to connect with the people accompanying you. Therefore, it is good to go with those who are close to you, if you want to experience its benefits as a bonding exercise.
5. Rage Room is satisfying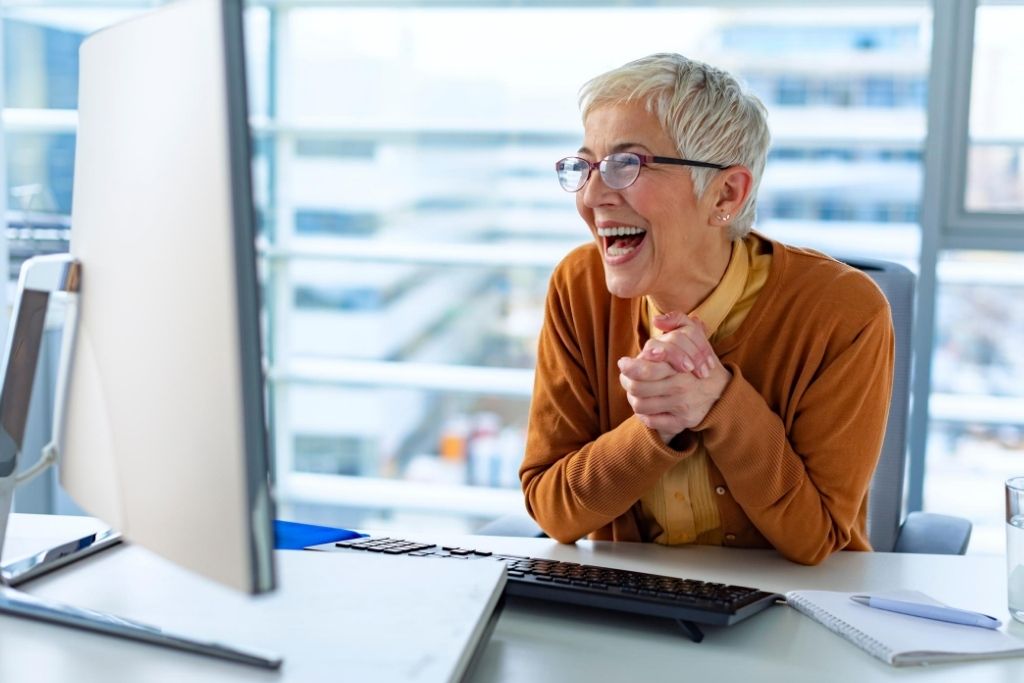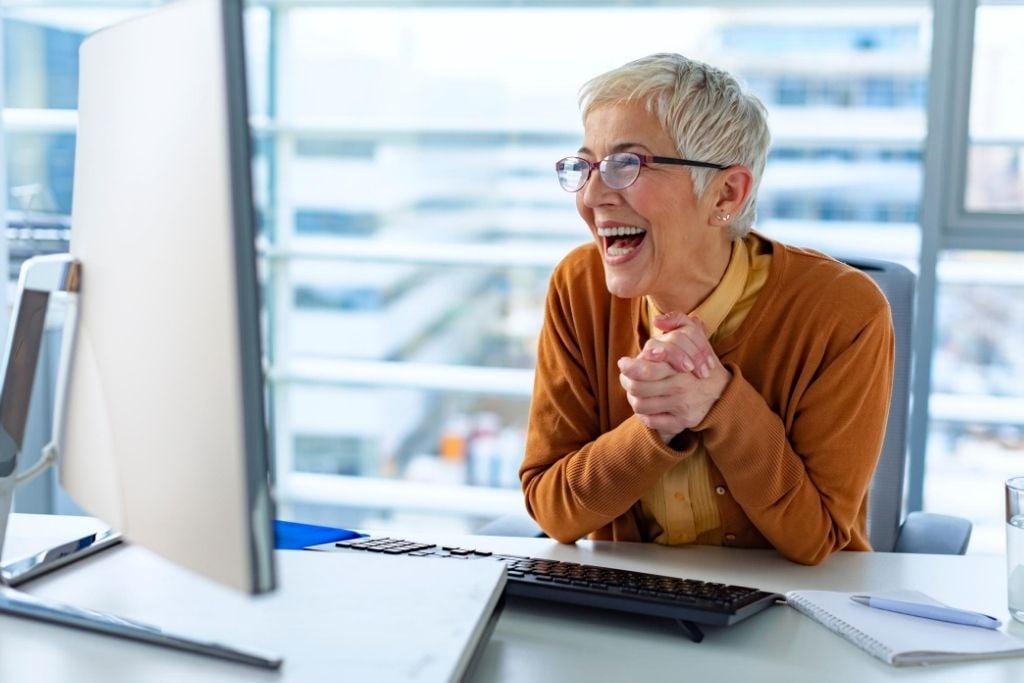 SUMMARY
When you are angry, smashing things or screaming does provide immediate satisfaction
Anger is a very powerful emotion, therefore, you must ensure that it does not cloud your ability to think clearly. At the end of the day, smashing objects and letting out the anger in a rage room is a very satisfying experience. This satisfaction may be temporary but it can help you calm your nerves and look at the road ahead so why not?
On a concluding note
Doctors are still debating the benefits of breaking objects to vent out anger or frustration. However, the flourishing business of anger rooms seems to indicate that this trend is here to stay. While it may not be a permanent solution, visiting the rage room does offer some relief and people are willing to vouch for it. Given its progress, there is a possibility that in the future it can be coupled with other stress management techniques, to help people live happier lives.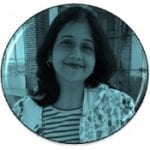 Chandrani Mukherjee
A Psychologist with a master's degree in Psychology, a former school psychologist, and a teacher by profession Chandrani loves to live life simply and happily. She is an avid reader and a keen observer. Writing has always been a passion for her, since her school days. It helps to de-stress and keeps her mentally agile. Pursuing a career in writing was a chance occurrence when she started to pen down her thoughts and experiences for a few childcare and parenting websites. Her lovable niche includes mental health, parenting, childcare, and self-improvement. She is here to share her thoughts and experiences and enrich the lives of few if not many.