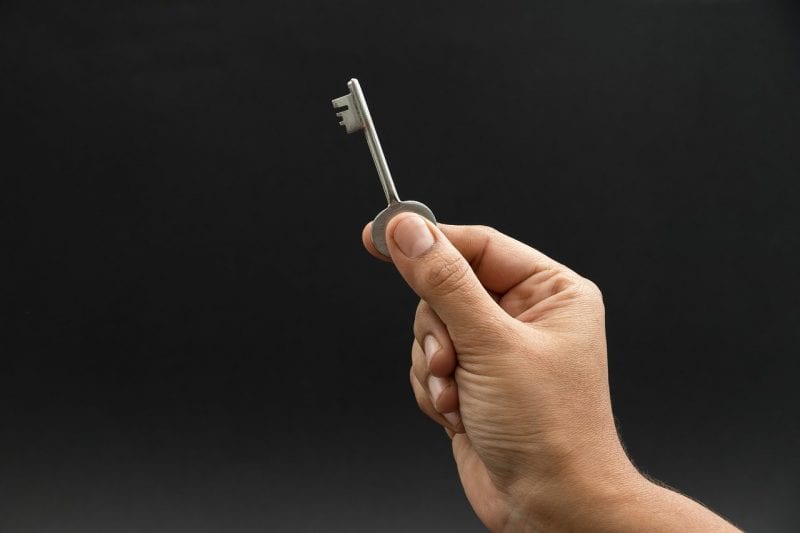 Consistency is key to success in life. But a lot of people struggle with the concept of being consistent. Have you ever thought why is it so? This is because the idea looks extremely simple and tempting on the surface. But when you try to implement it in your day to day life, it proves to be a test of your patience.
The path to being consistent is not easy. It is lined with so many distractions. Above all, in the race to achieve the goals, people want quick results. Unfortunately, consistent efforts may or may not yield results in the short term. However, that should not undermine your pursuit. Because in the long run, only being consistent will yield better results.
What is consistency?
Simply put, it is a habit. This habit is all about investing in constant efforts to make incremental progress. To understand this better, consider a hypothetical scenario. Say you are trying to teach a child to identify different objects in the surrounding. The first attempt to do so may not yield any positive results. But if you give up at this stage, the child will never learn. Therefore, you will need to employ a consistent approach.
This approach will involve regularly teaching the child. This may take a few days. But the effort becomes worthwhile when you see the child grasp the details and learn.
Similarly, think about your skills. It could be something as simple as calligraphy, singing, dancing, etc. You did not develop these skills overnight, did you? It must have taken consistent efforts on your part to learn. Our daily life is flooded with excellent examples of how consistency is key to succeeding. All we need to do is sit up and take note!
Why consistency is key?
Moving on, let us focus on the three reasons that will help you understand why consistency is key to success.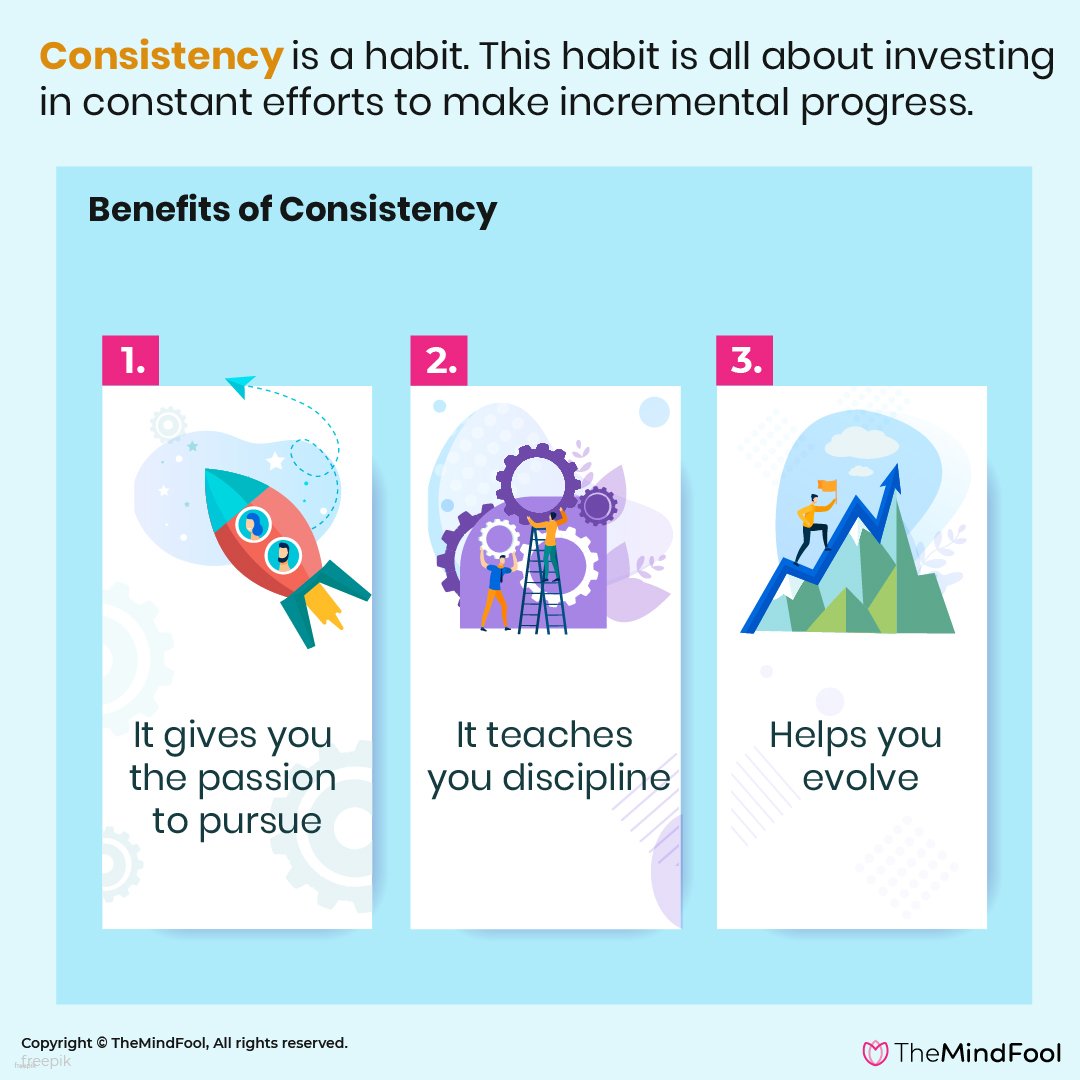 1) Consistency gives you the passion to pursue
One of the biggest reasons why people fail to achieve their goals in life is because they lack passion. For instance, when you take up a new project, you are excited. But, if you allow yourself to be demoralized by the short term failures, the excitement may fizzle out. And before you know it, you will lose the passion to pursue the project.
However, if you are consistent in your efforts and are willing to learn from your mistakes, you will see results in the long run. The idea is that being consistent in your efforts will help you understand what works and what does not. This, in turn, will fuel your passion. It will even motivate you to push deadlines while working. This is the kind of difference that the habit of consistency can bring.
2) Being consistent teaches you discipline
The habit of being consistent teaches you to pursue a task with determination. When you are determined to achieve, your efforts are disciplined. You will be motivated to work hard. This will ensure you avoid the so-called shortcuts. It will also take you closer to your goal.
What many of us do not realize is that the lack of discipline in anything that we do can be dangerous. Simply put, without discipline, you have to depend solely on luck to make things happen. Interestingly, luck may not always be in your favor!
3) Consistency helps you evolve
Learning a skill is not the end of the road. If you want to succeed, you need to master this skill. Only then will you be ahead of the rest. The simple trick to do so lies in developing the habit of consistency. Yes! If you are consistent in your approach, you will not hesitate to evolve.
This process of evolution is all about adapting. It involves learning from the mistakes that you made or even the ones that others may have made. These efforts will easily put you ahead of your peers. Before you know if you will be savoring the sweet fruits of success!
How to be consistent?
A common misconception about consistency is that it involves patiently repeating your efforts until you achieve the goals. Sadly, this is not entirely true. Instead, consistency is all about evolving. Yes! You need to be disciplined and willing to adapt in order to achieve your goal.
Always remember that mindlessly repeating an action will never lead to any positive outcomes. You need to learn and adapt to your mistakes. Implement these learnings to improve your efforts while pursuing your goals and the results will be in your favor!
TIP
You need to be patient to evaluate your efforts and consistency, in order to be able to grasp the learning. It is a journey towards self-empowerment.
Consistency is Key Quote
1. "Success isn't always about greatness. It's about consistency. Consistent hard work leads to success. Greatness will come."

– Dwayne Johnson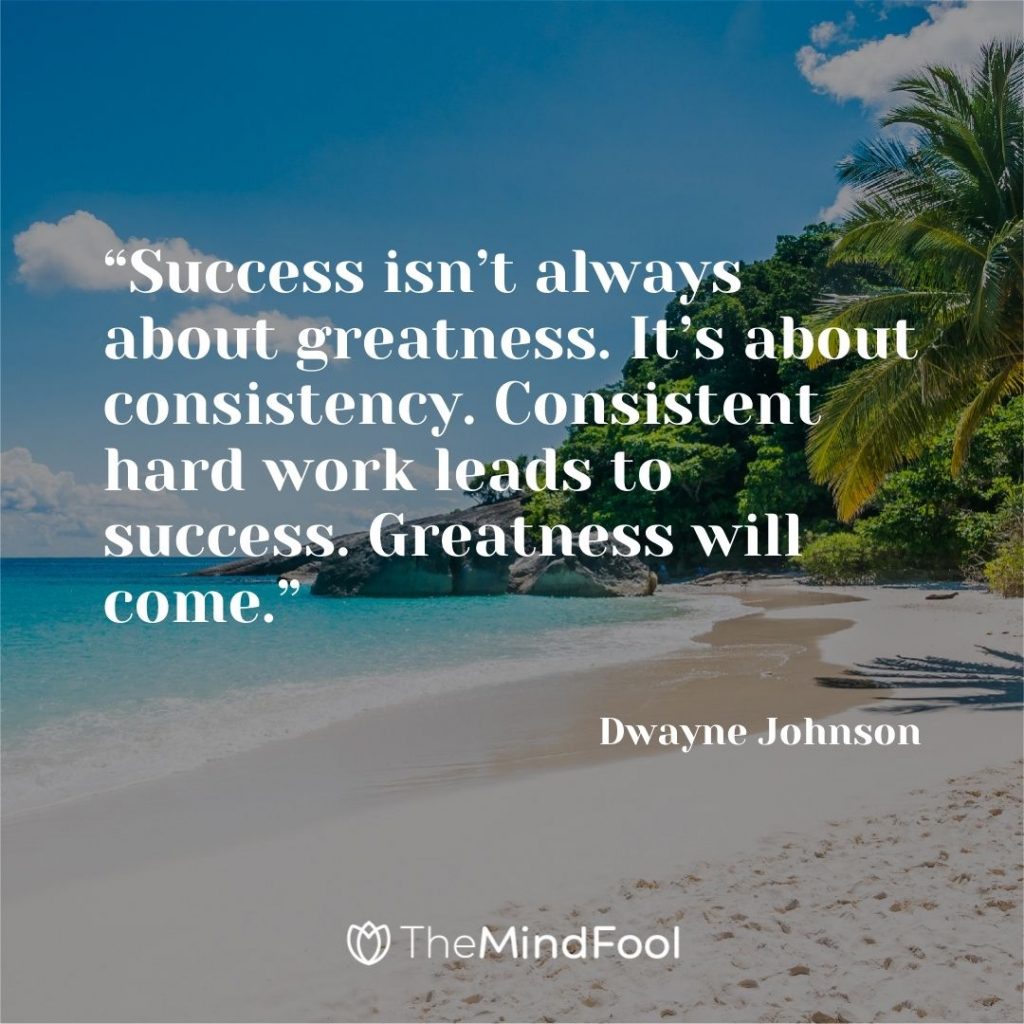 2. "In any team sport, the best teams have consistency and chemistry."

– Roger Staubach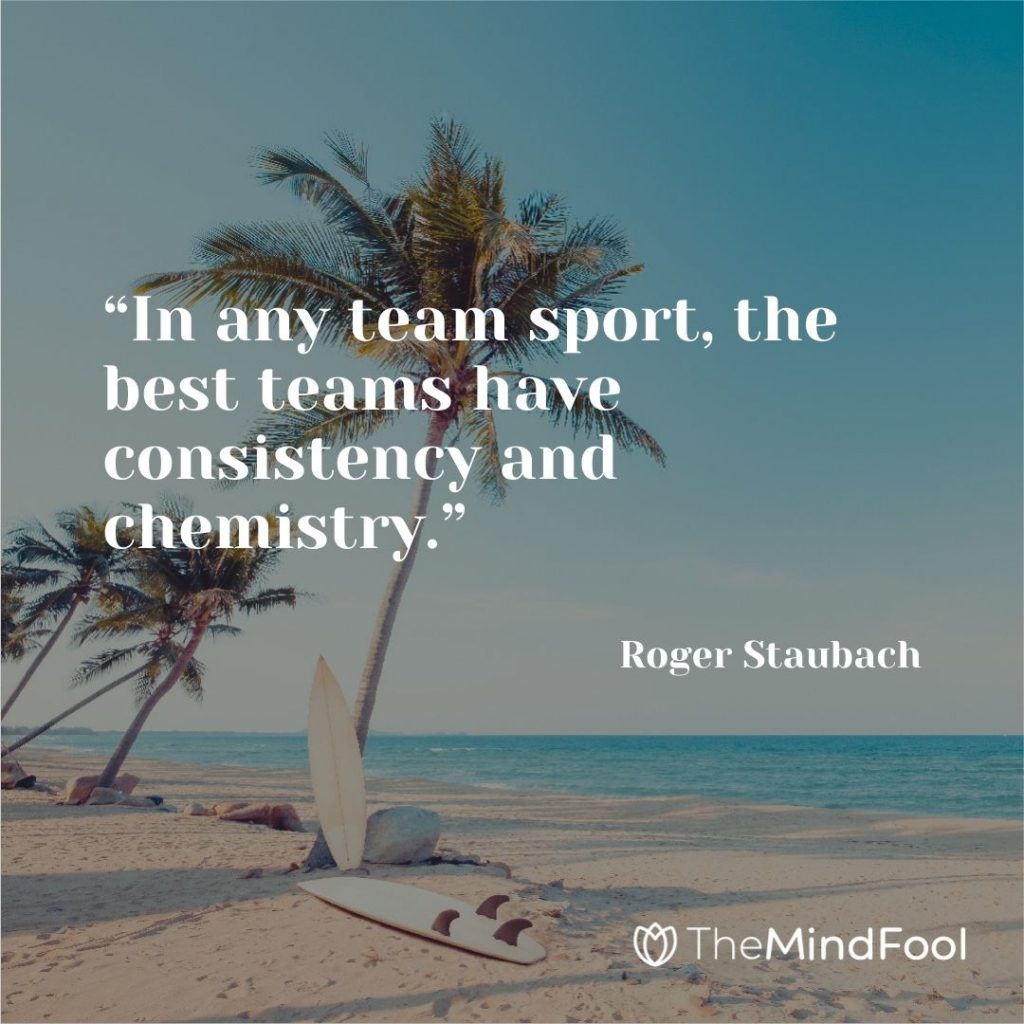 3. "Trust is built with consistency."

– Lincoln Chafee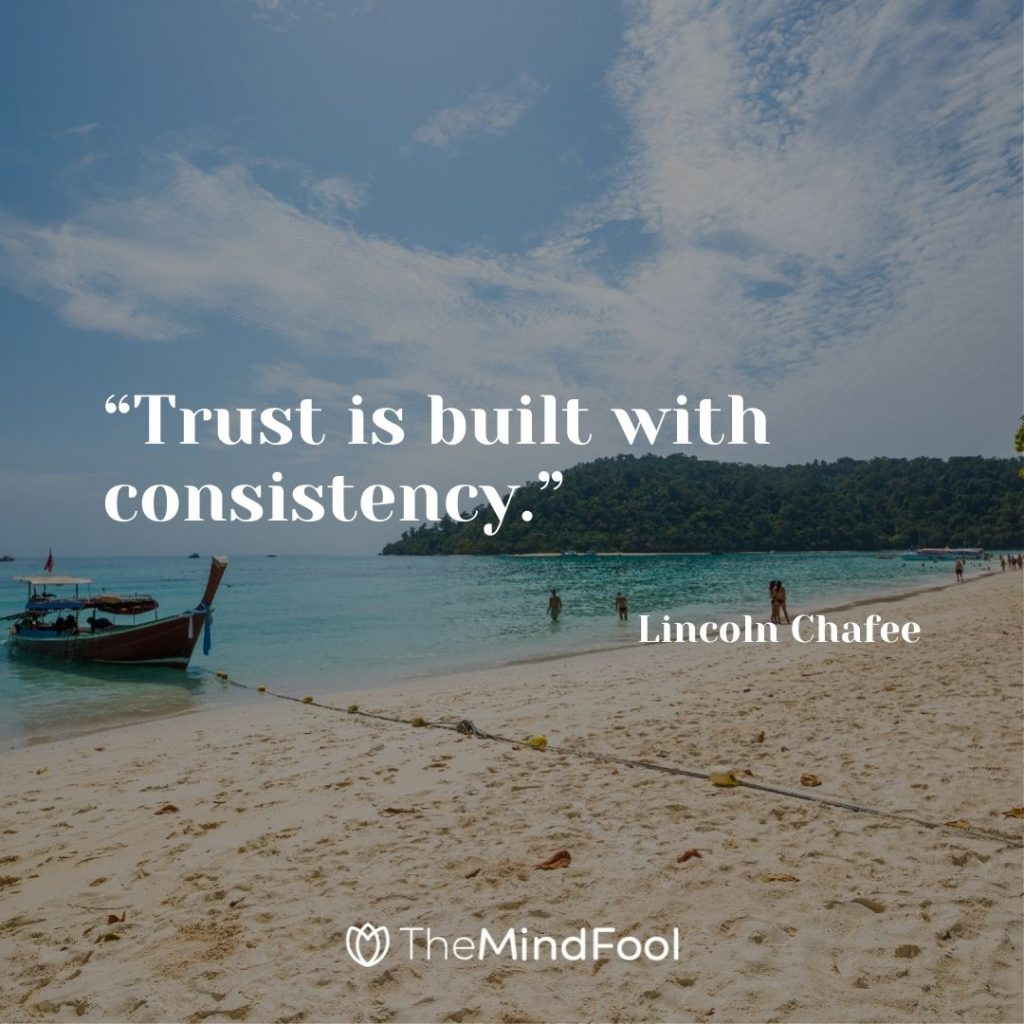 4. "Consistency is the hallmark of the unimaginative."

― Oscar Wilde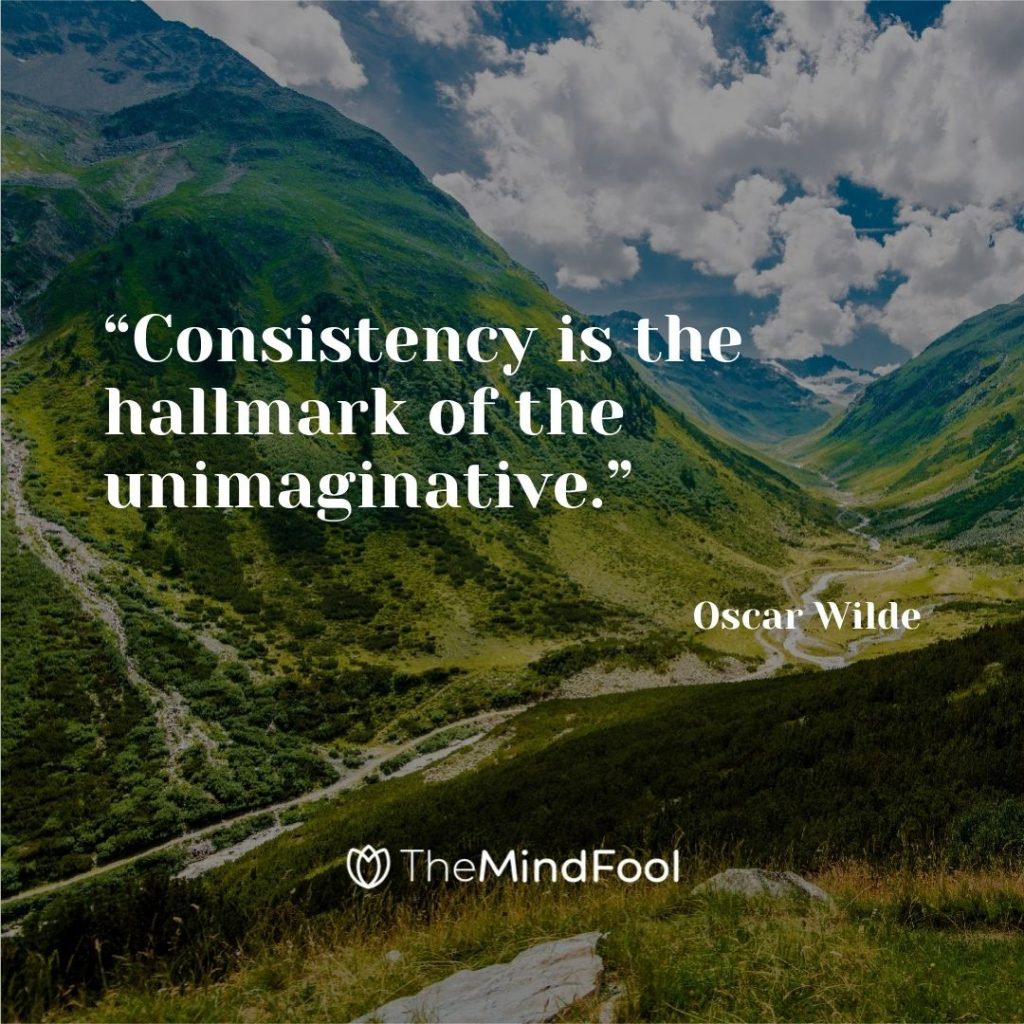 5. "It's not what we do once in a while that shapes our lives. It's what we do consistently."

― Anthony Robbins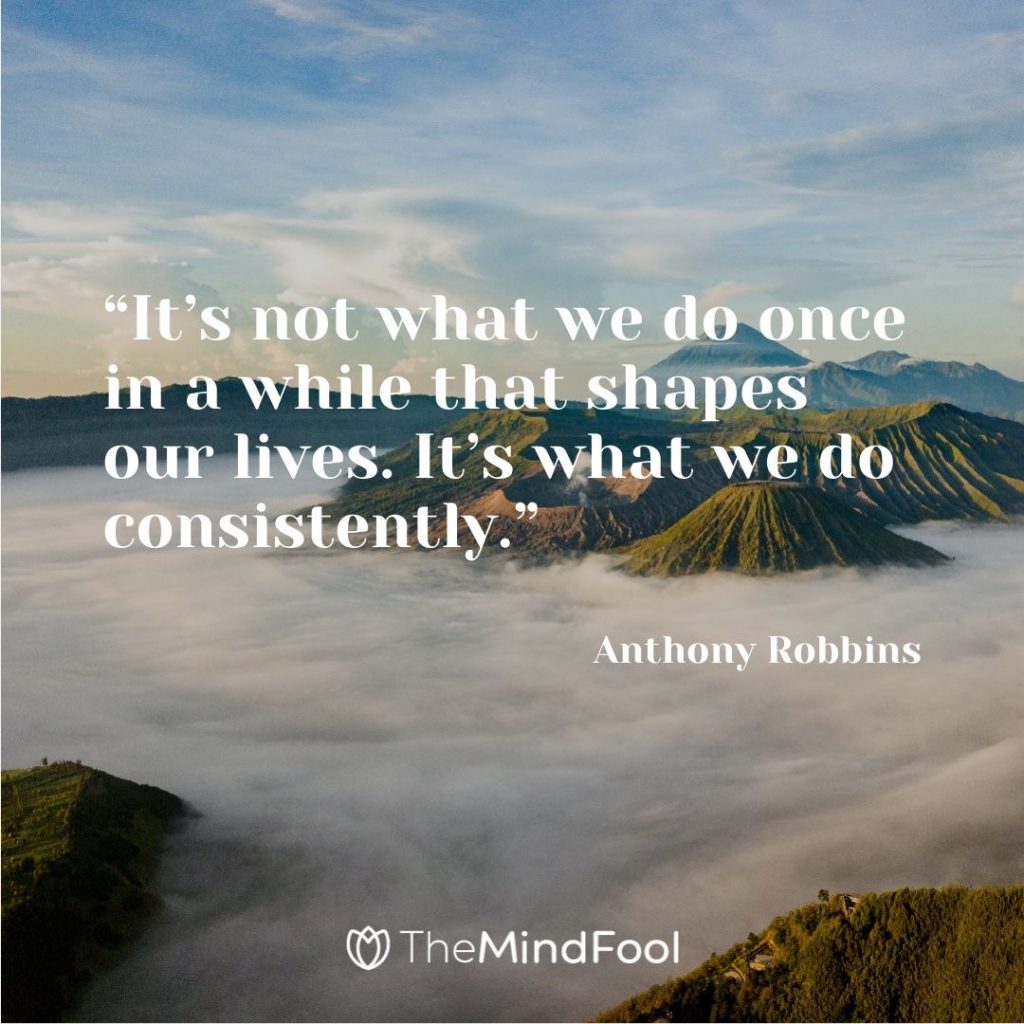 6. "Success is neither magical nor mysterious. Success is the natural consequence of consistently applying basic fundamentals."

― E. James Rohn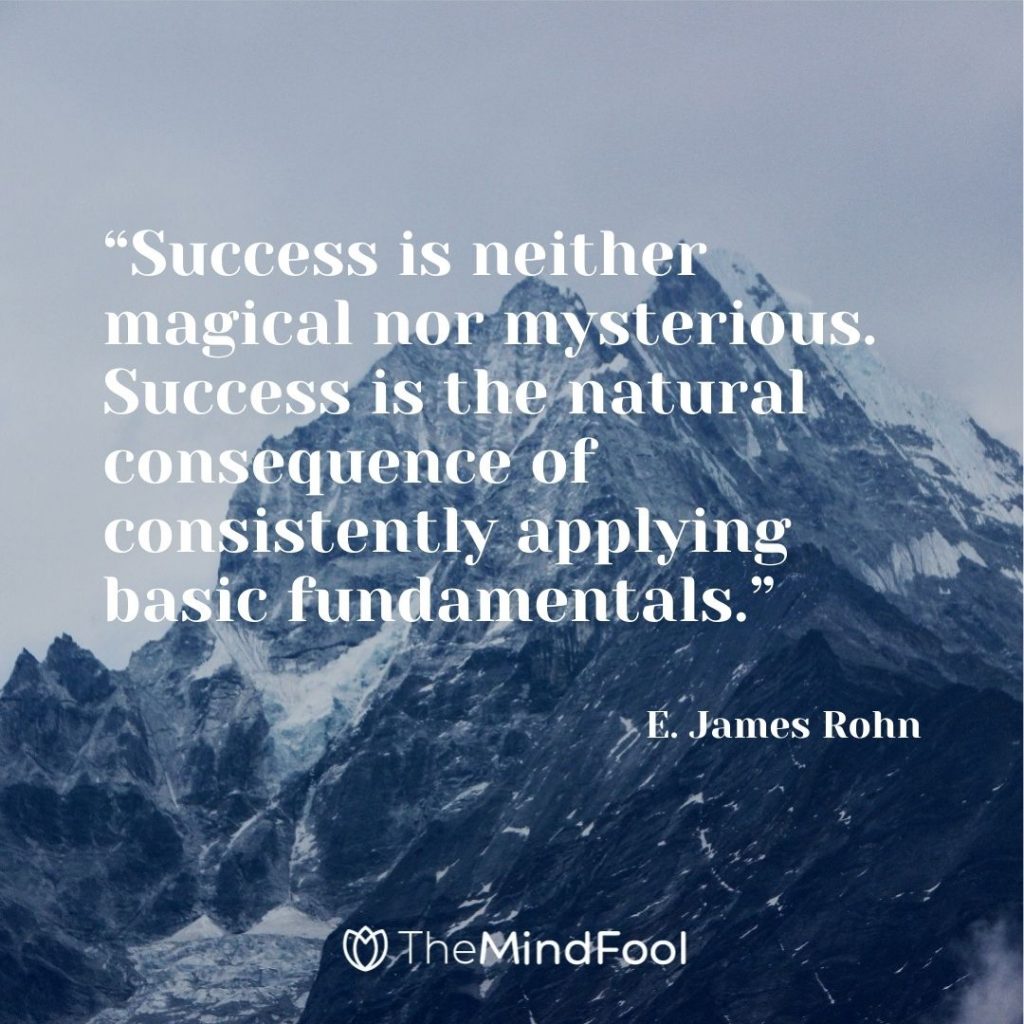 7. "Consistency requires you to be as ignorant today as you were a year ago."

― Bernard Berenson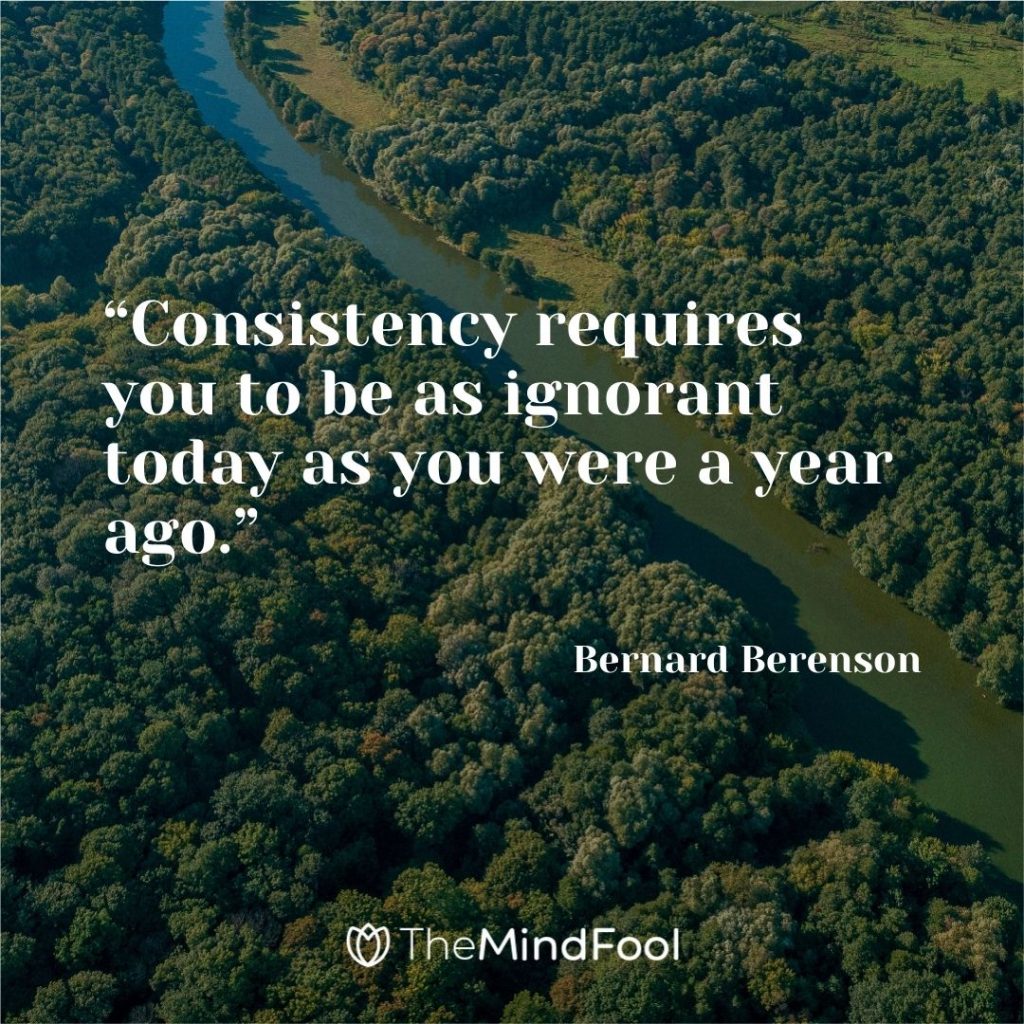 8. "Like anything worth doing in life, happiness takes time and patience and consistency."

– Mark Manson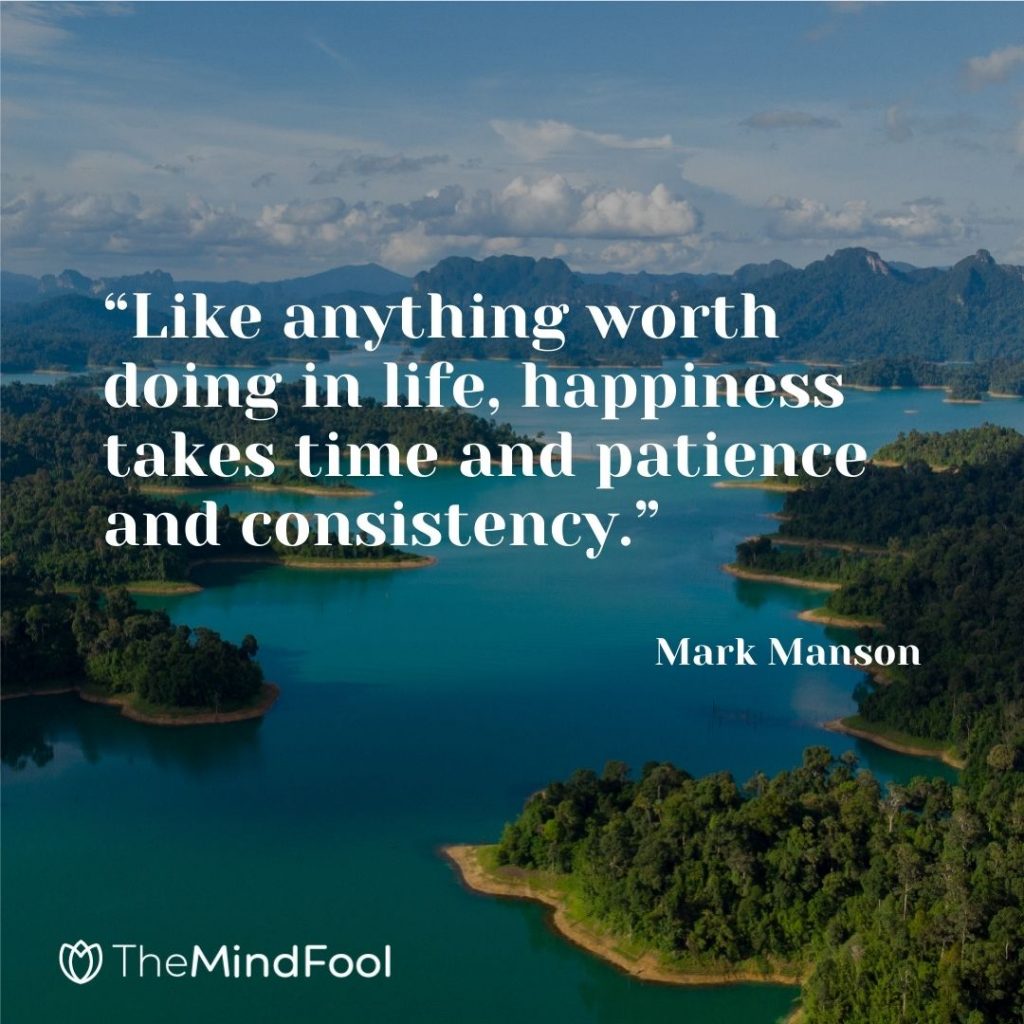 9. "Part of courage is simple consistency."

– Peggy Noonan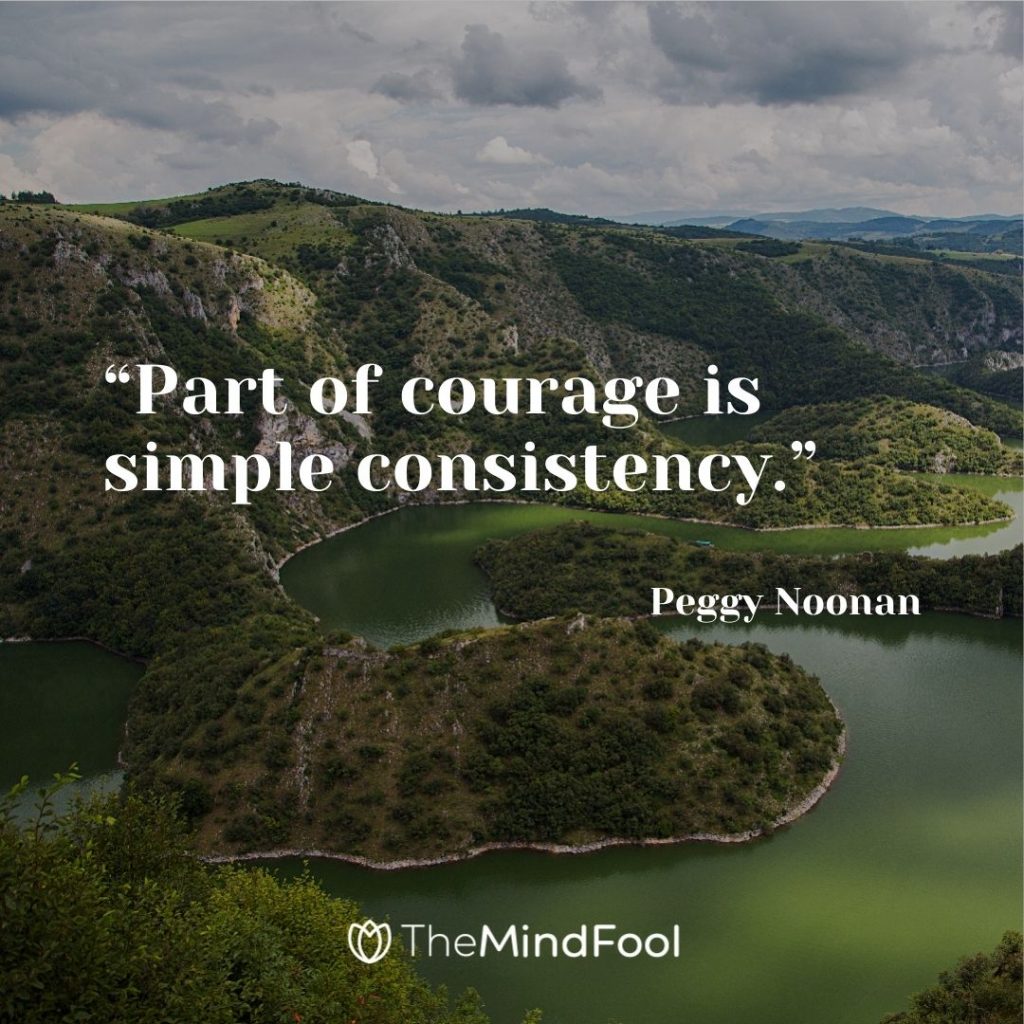 10. "Wealth is just consistency… I don't want to be rich. I want to be wealthy."

– Quavo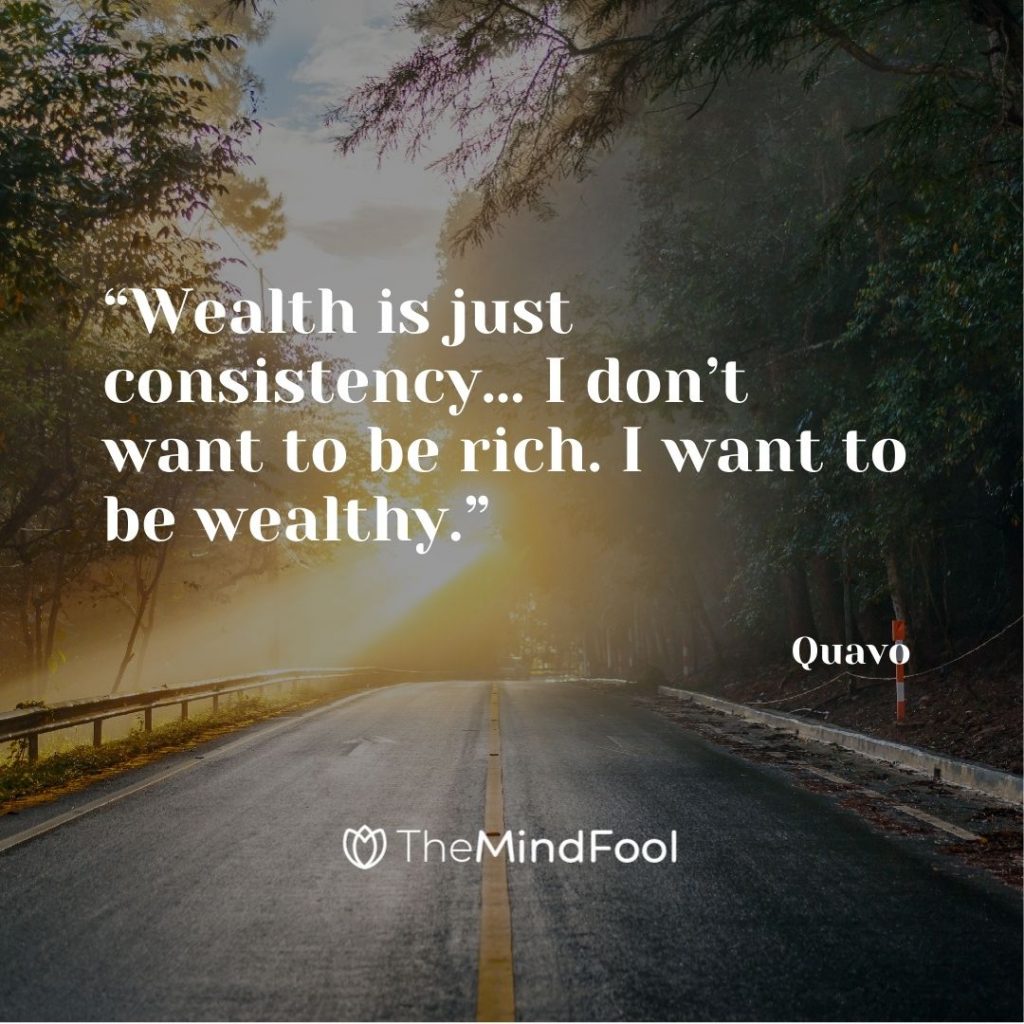 Concluding note
Being consistent is hard to develop a habit. In fact, according to a survey, most people tend to take an average of 2 months to integrate any habit in their routine. Therefore, the road to integrating consistency as a habit is likely to be, long and tedious. But it is totally worth the effort you invest.
Each time you feel demotivated, look for examples in your daily life. Sure enough, you will find the motivation. So, take up the challenge and unlock the key to becoming successful, by developing the habit of consistency.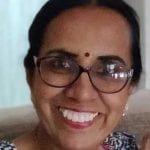 Kavita Shahani
A freelancer by profession, Kavita writes on a variety of topics, mental health being one of her favorites. Fond of traveling, socializing and meeting new people, most of her inspiration for writing comes from real-life scenarios as well as experiences. Her motto in life has always been to look for a reason to smile.