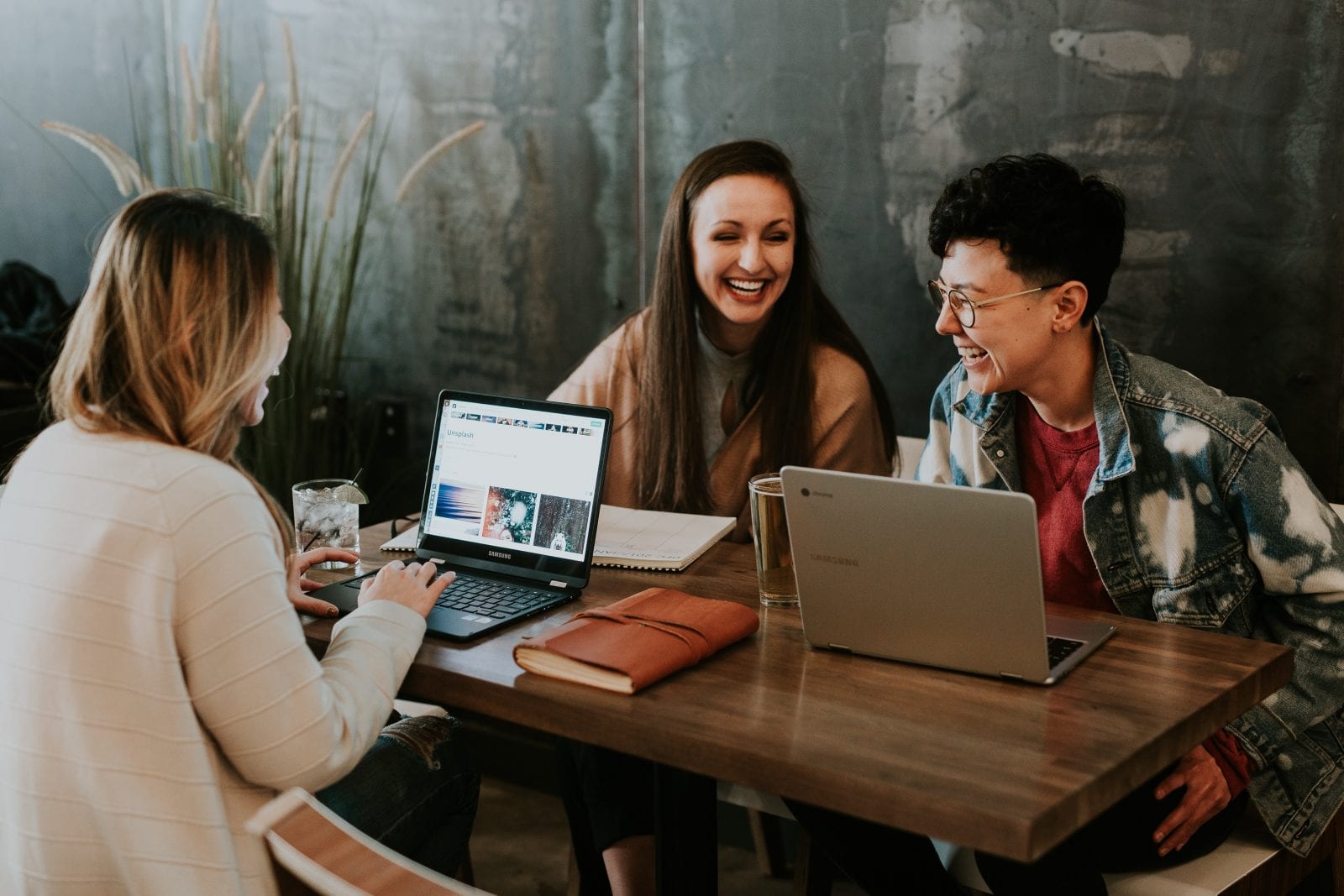 Biggest organizations today seem to suffer because they don't know how to effectively retain the employees and how to extract the best out of them for a long period of time. Companies are spending a whopping amount of money on formal training and yet results have not been impressive.
It may surprise you that most employees need both informal and formal learning and informal ones more than the formal one. It goes without saying that happy employees are more productive. Researchers have found this time and time again. Happiness indeed comes from a more interactive atmosphere. Leaders are not born, they are created and built by a lot of hard work.
Interestingly, the Center for Creative Leadership came up with a lot of theories when it comes to the development of employees. 70-20-10 model is one of such theories that is entirely based on leadership and development.
How Did '70 20 10 Model' Begin?
After 30 years of research, CCL (Center for Creative Leadership) came up with a formula that later becomes a guideline for developing managers. This formula is 70-20-10. This formula was found to explore how over the course of their careers, employees of an organization grow, learn and make changes. It was developed by Morgan McCall, Robert Eichinger, and Michael Lombardo.
As per this formula, 70 percent of learning comes from internal and external experience, 20 percent come from interactions with others and 10 percent come from formal training that is training programs, etc. As per CCL, a perfect balance of these three aspects pay a huge role in developing the employees at the workplace. This formula is not just 70-20-10 but also a 90 and 10 ratio of informal learning and formal learning.
Have a look at these three aspects of learning one more time –
70 percent learning from challenging situations at the workplace
20 percent learning from relationships, communities, and interactions
10 percent learning from classroom learning, seminars and training programs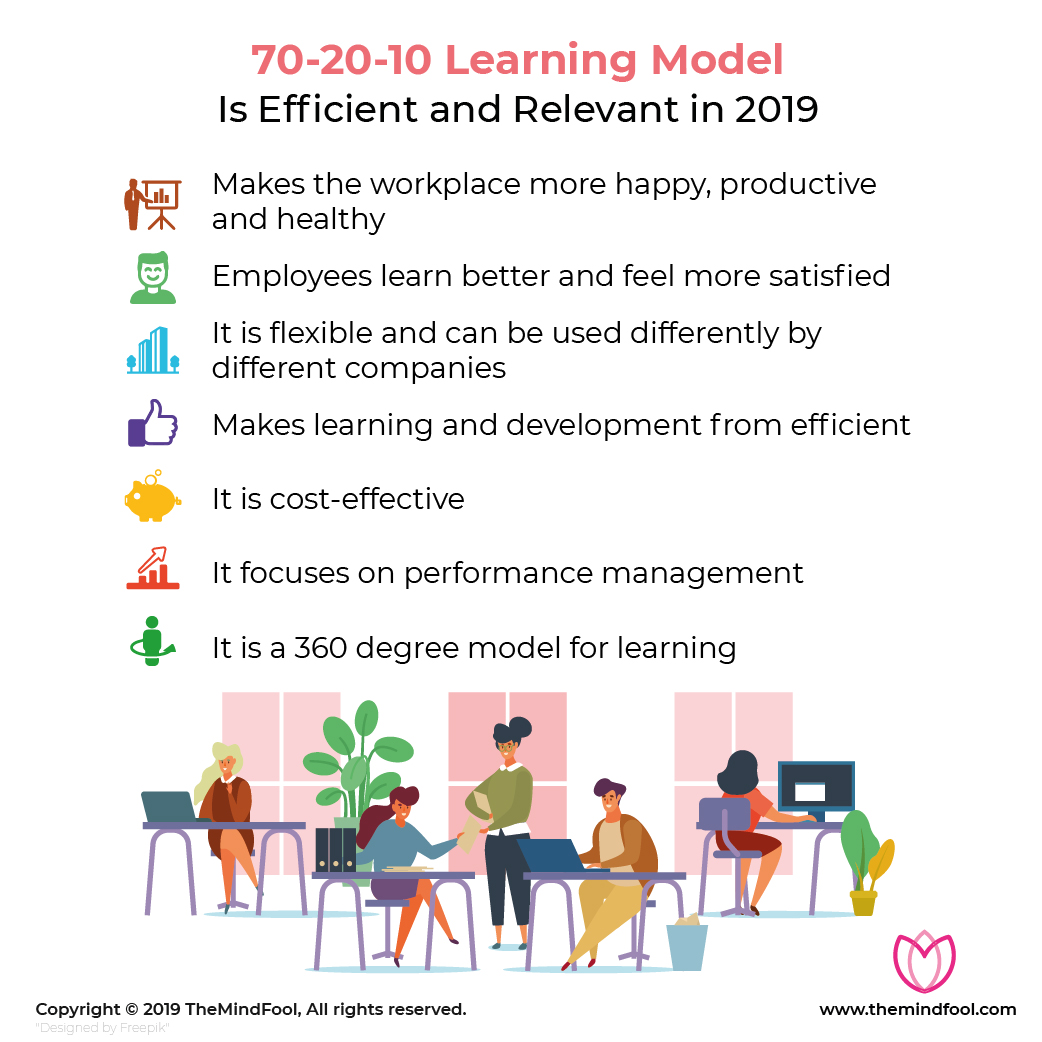 Is '70 20 10 Model' Still Relevant?
Most organizations that don't believe in development and learnings through informal means suffer today because their employees don't tend to learn from each other's experiences at the workplace. The formal training that they deeply trust in, is not working for them. Even if we keep the formula aside for a minute and look around us, we realize employees are dissatisfied and their growth turns stagnant after a period of time.
They get frustrated by their employers and begin to switch jobs quickly. Especially the young generation is hard to retain as they tend to fickle a lot if the learnings don't come from social learning and experiential learning. So the question is can a 1980's model be applied in 2019 or today's world?
Here are a few points to consider –
2019 is a year of advancement in technology and mobile learning. We interact on the Internet more than we interact with each other. Human connections and interactions have made the new generation dissatisfied and lonely. While some learning is definitely taking place through phones and the Internet, it is causing harm as well which can't be overlooked at any cost.
In 2018, research by McKinsey & Company and J.P. Donlon discovered a close relationship between the skills of a company's leaders and its market performance.
The L&D market (Learning and development) in 2019 is at $240 billion. This involves corporate training mainly. 59% of it has been spent on digital training.
An engaged workspace has proven to be a great success for companies. As per research, teams at the workplace that are engaged show 21% higher profitability.
Technology boosts the 70 20 10 models instead of denouncing it. Using technology and mobile learning, it can be made stronger than it already is.
All these points prove that in our age and time, technology should be put to use for training employees informally instead of depriving them of informal experiences.
How to Apply '70 20 10 Model'?
Learning management systems should be put in place by employers and organizations. First, the employer should focus on learning technology and further use technology for informal learning and social learning. This is the only way to make learning experiences more robust and effective. Job experiences can be engraved in an employee by various methods and by providing them with performance support.
Use technology for informal training
Use mobile training and online training for 10% formal learning
Show trust in community learning
Make the office environment more friendly and interactive
Increase the number of interactions between employees and between employees and leaders
Create a feedback friendly system
Use virtual reality and augmented reality for interactive experiences
Ask employees about what they learned after each difficult work experience
Have more open conversations and address difficult issues with ease
Don't hesitate from having tough conversations with employees
TIP
70-20-10 is not a scientific formula. It was a testimony of a few employees who believed they learned and developed as per this formula. However, in comparison to formal learning, this formula works efficiently for both employers and employees. It should be used as a guide.
Benefits and Advantages of '70 20 10 Model'
Makes the workplace more happy, productive and healthy
Employees learn better and feel more satisfied
Creates better leaders
It is flexible and can be used differently by different companies
Makes learning and development from efficient
Cost-effective
Focuses on performance management
It is a 360 degree model for learning
Closing Thoughts
Over the years a lot of money has been wasted on formal training. While there is absolutely no doubt about the importance of it, it is high time for the employers to realize that the basic 70-20-10 is creating better leaders. This model requires a lot of transformation and modifications but it also holds the power to change how employees think and feel. Improved productivity is another extremely important advantage of this model. What kind of employers doesn't find productivity appealing?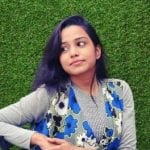 Ankita Sharma
Ankita calls herself a road-child because of her love for road trips and landscapes. A journalist turned digital nomad, she is either telling stories or looking outside the car window aimlessly. She has traveled most of India by road, and encourage other women to take such life-changing journeys. Ankita is also a mental health advocate and a survivor herself. She likes to tell her story through writing and photography, with the aim to change at least some lives.