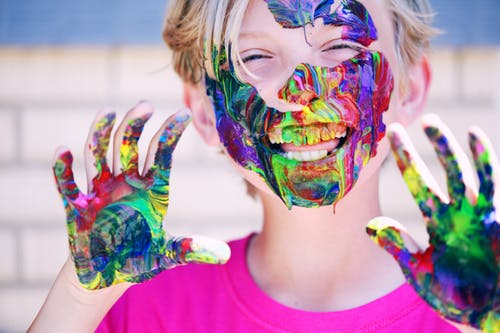 Art therapy is used to improve mental health by fusing therapeutic techniques while creating art. The main aim is to allow the subject to explore self-expression by the way of creating art. This helps him/her gain personal insights and provides a gateway for their brain to communicate with the outer world.
Fostering self-awareness is the first step towards a healthy mind and art therapy is the best way to achieve it. Artists often claim they do what they do to escape the harsh reality and live stress-free, and that has emerged as the dominating idea behind art therapy. A study in 2017 found that paintings put up in hospitals often emit positive vibes and create an aura of safety for the patients. Art has forever been a window to our souls, and now it has been proven to be medicine to our minds as well.
Margaret Naumburg (the first to coin the term 'art therapist') and Edith Kramer kick-started the idea of art therapy in the United States during the 1940s.
Whom does Art Therapy benefit?
SUMMARY
Art therapy is for everyone under the sun. One doesn't need a Master's degree to try art therapy. Children, adults and the elderly can all benefit from it. Those who face mental health issues, irrespective of age and gender, should definitely try their hand at art therapy.
There are a number of myths surrounding the term art therapy. Some feel you have to be an artist to benefit from it, others feel it is meant for children. But none of these theories are true. Art therapy is an ideal choice for people of all ages. Be it an engineer, doctor, mechanic, or a clerk – art therapy is for everyone. Art therapists work with children to help them channelize their emotions and soothe themselves. The creative process involved in art therapy helps adults develop a positive mind. When it comes to the elderly, the process of creating art with others leaves a healthy, engaging impact on their minds instilling in them more optimism for life.
There are certain sections of people, however, who can particularly benefit a lot from art therapy – people who ought to try it out:
People facing mental health issues like schizophrenia, bipolar disorder, etc.
Folks who have problems related to learning.
Dementia patients.
Folks on the autistic spectrum.
Prisoners and people in rehabilitation centers.
Cancer patients, patients with a terminal illness.
Human beings who find it difficult to communicate or express their feelings.
How can one become an Art Therapist?
If you wish to practice art therapy in the United States, you must adhere to certain rules and regulations laid down by the American Art Therapy Association. You must be familiar with psychology theory, human development and must be mentally prepared to work with people before you start. For this, you are required to have a Master's degree in art therapy or a related field. Art Therapy Credentials Board, Inc. (ATCB) provide credentials through courses depending on the state you live in.
If you're looking to practice art therapy in the United Kingdom, you can contact the British Association of Art Therapists (BAAT) and find out about the courses they offer. BAAT offers both Trainee and Corporate membership for individuals and organizations keen on learning more about art therapy.
Art Therapy Ideas
Now that we've understood the 'what' and the 'why', let's move on to the 'how' of art therapy!
There are a number of methods in which one can benefit from art therapy. A number of art therapists have their own private practice and you can simply consult one of them for the type of therapy that would best suit you. We have summarized the top 5 types of art therapy for your reference.
1. Painting
This is one of the most popular and wonderful techniques of them all. It involves a blank canvas, paints, a brush, and your imagination. To make things easier, therapists might provide you with daily prompts or subjects to base drawings on. This is the best way of opening up your mind, exploring your inner feelings and giving wings to your imagination.
2. Collaging
This technique refers to cutting and sticking pictures of things you love – a lot like a vision board or a mood board. If you hate dealing with wet colors or feel like painting isn't working for you, creating collages might be your perfect escape. You can create visual art by simply reusing others' pictures, magazine cut outs and other everyday objects.
3. Fabric
Fabric can often be used as puppets and toys apart from everything else. This is perfect for patients who have issues with their motor skills and can't work with pen and paper. The softness of certain textiles can be of great comfort and can aid in the process of healing the mind.
4. Photography
If you're not a paper and pen person, but prefer capturing your favorite sights, this is the right option for you. Smartphones have come up with competent cameras and you can start with just that. You can click pictures of things that calm you, and things you love. Water, birds, trees, and sunsets are a few examples. You can also click your loved ones if you wish. Once you're committed to photography, you can indulge in an expensive professional camera. Make sure you ask your therapist to suggest what subject you should pick up before you start.
5. Digital Art
The latest addition to the list is digital art. It is almost exactly like painting, but way more comfortable for kids who are attracted to computers and iPads rather than paper. Software options like Adobe Illustrator and Procreate can help create a flawless painting experience using tablets and smartphones.
Final Thoughts
There are numerous benefits of art therapy and these make it worth a try. One thing to keep in mind is that no one will judge you on your art. You need not come up with a Picasso level painting or be Bob Ross to impress your therapist. On the contrary, these sessions are there for you to build social skills, express your struggles and reconciling your emotional conflicts. Happy creating art!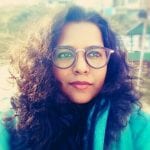 Shravani
A lawyer-turned-freelance writer with an impassioned zeal for writing, Shravani writes on all things law while deftly handling diverse non-legal niches as well - from technology, business and entrepreneurship to entertainment, health and nutrition, mindfulness, productivity and more. Content writer and Editor by the day. Dreamer and idea juggler by the night. Foodie, movie buff, bookworm, Chai-holic - not necessarily in that order.