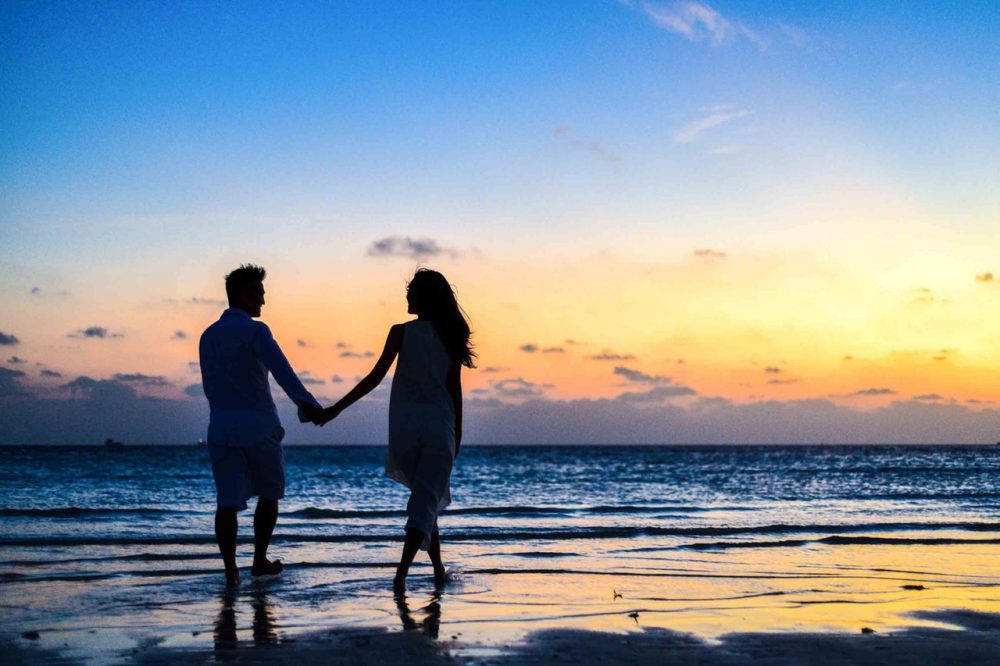 Spending quality time together is the backbone of any relationship. However, when a couple is together for a long period of time, things might turn boring or stuff that they do together gets quite repetitive. Well, do not worry because this article will bring you closer and strengthen your relationship, because we have curated a list of some of the best hobbies for couples here.
From outdoor activities to indoor games, there are plenty of hobbies you can indulge in and keep the relationship with your partner interesting. The bottom line is to spend more time together and explore things with your special one.
Why It Is Important for Couples to Indulge in Hobbies?
Having a great hobby is for anyone who is looking to expand their skills and enhance their creative side. It is quite refreshing for people to learn something new. It works like a charm in the case of couples because after a while, the relationship gets monotonous and there is nothing new to explore each other. Well, then how about exploring things with each other? This is where hobbies for couples make their mark.
Some of the positive effects of joining a new hobby as a couple are listed below-
The couple will have a new and memorable experience together. It will be worth a good memory.
Joining a new hobby or two is quite a stress-buster. When your stress hormones lower, you become happier and the happier you are, the better will be your relationship with you.
It builds up your patience. Well, relationships require a lot of work and patience as well. Learning a new hobby together might come handy for the situation. It will only improve your relationship.
It will also expand your social circle. You might meet couples like you and who knows, you both might enjoy hanging out with them, even after you are done with your hobby.
Most importantly, there is no more boredom left in your relationship. When you keep trying and exploring new things, there will be no room left for anything that makes you a boring couple.
Now that you know about the positive sides of joining a hobby with your spouse or partner, it's time to learn about the top 35 hobbies for couples. Check them out.
Fun Hobbies for Couples
---
If you and your partner enjoy doing fun things together, then these are a few suggestions to take up as hobbies.
1. Hiking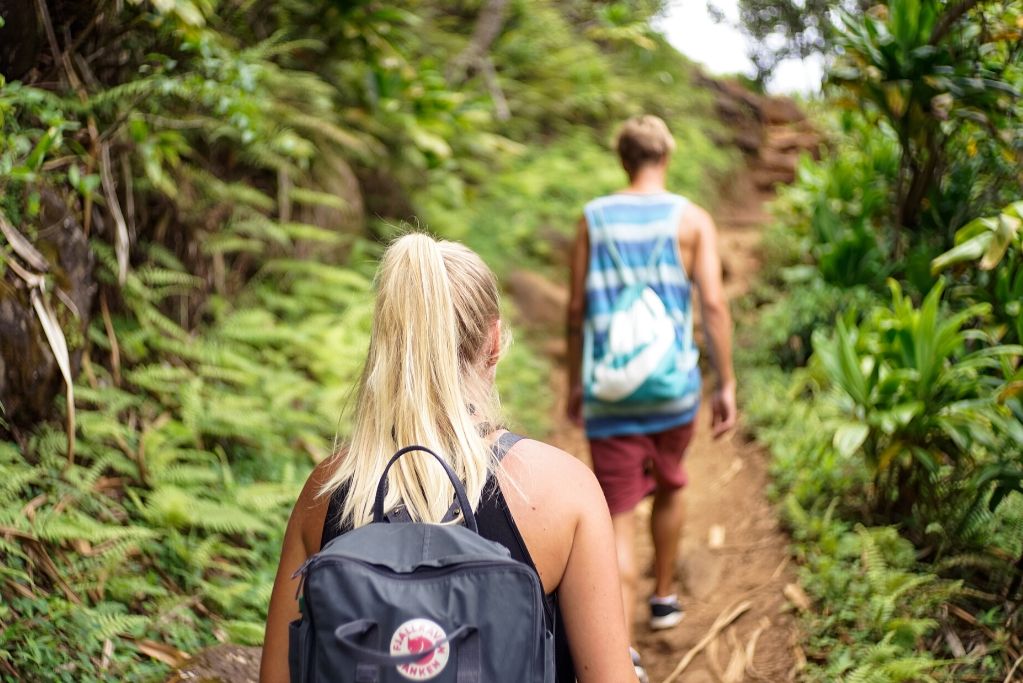 For a couple who loves to stay outdoors and have fun, hiking or trekking is the best way to indulge in. Bonus points for those who love traveling and exploring new places. All you have to do is pick a good place, pack your bags, and leave.
TIP
To make things even more interesting, it is recommended to randomly choose a place, or one of the partners can choose the place and keep it hidden from the other until they finally arrive at the destination. This will be a fun way to soak in the vibe of the place.
2. Ballroom dancing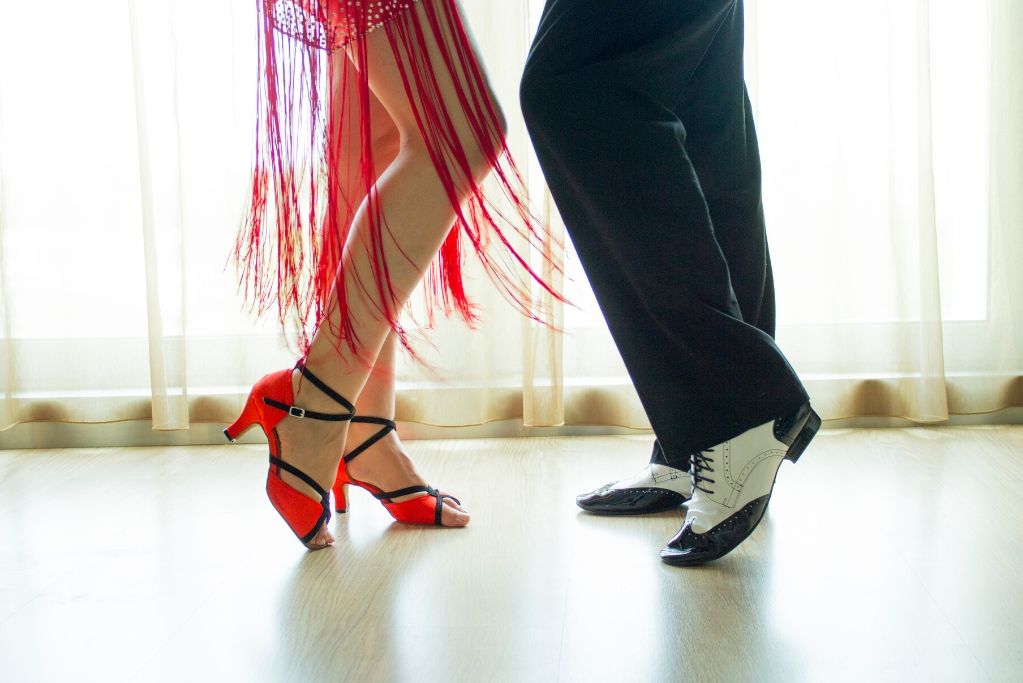 It might seem like an old-world charm but this can be so much fun if you both love dancing or moving your body. Find a good ballroom dancing class or workshop near your place and get going!
3. Wine tasting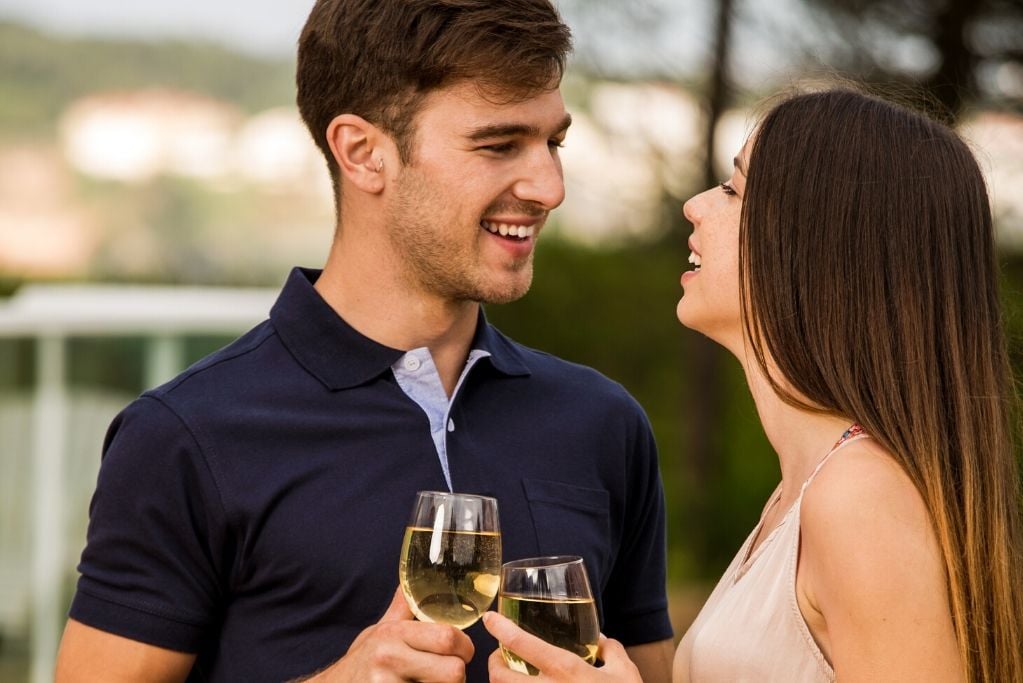 This hobby is a blend of elegance and fun, even better if one or both of you are wine lovers. Imagine soaking in the country vibe of the vineyard as you hold the hand of your loved one and enjoying the vistas with a glass of classic win in your hands. Amazing isn't it?
4. Recreational activities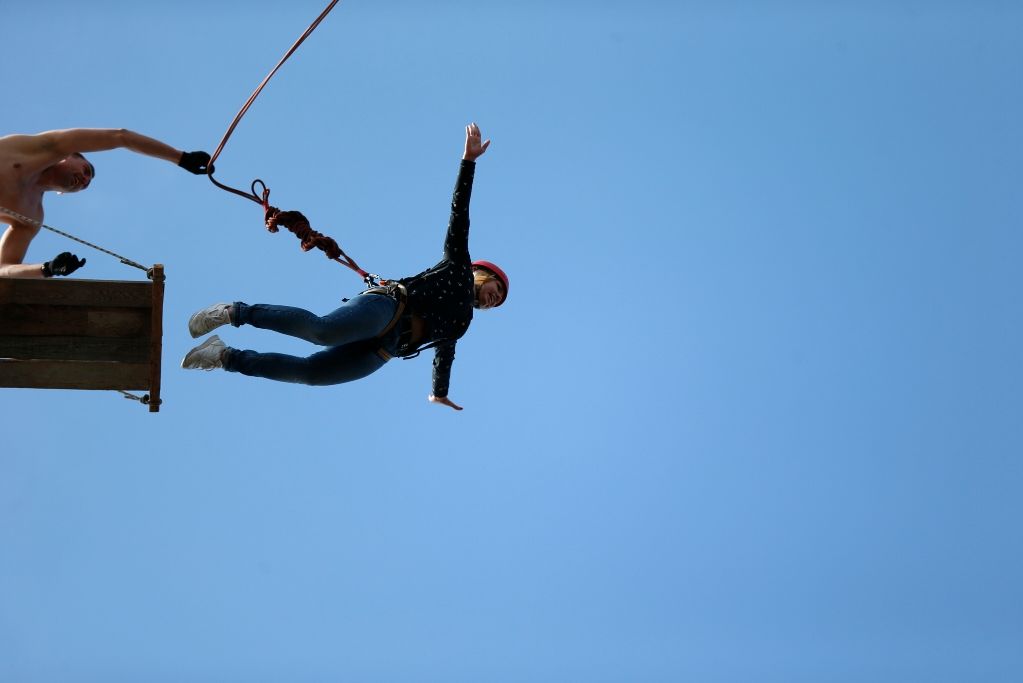 For great hobbies, trying new activities or adventure sports, such as rock climbing, bungee jumping, and scuba diving is a great idea. Head out to your favorite place in the world and give one of these activities a try.
5. Visit flea markets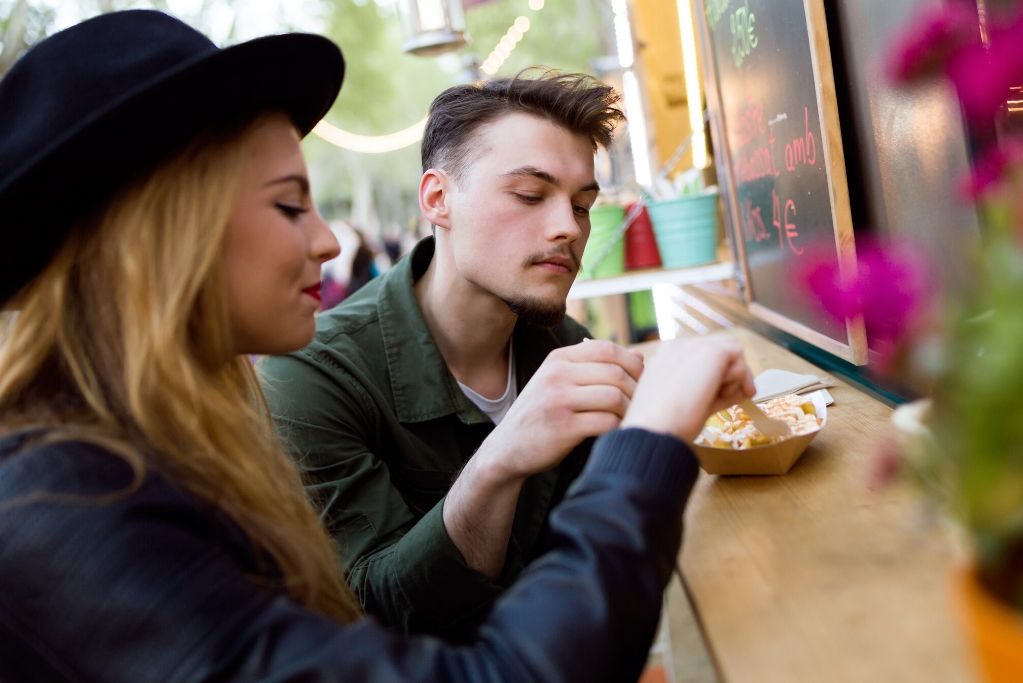 This would give you both time to interact as you stroll through the market area and buy stuff that you really like. For instance, you can buy the furniture you both were looking for. It will be a job done as well as a new hobby developed for both of you. Just find the best flea market in the city and head over.
TIP
End your experience by having a lavish dinner at a great restaurant and get to relax your minds and souls in the presence of each other. This will be quite a good experience for both of you. You will enjoy the fact that you can simply be with each other, even if it for a while.
Hobbies for Couples in Their 20s
---
6. Learn an outdoor game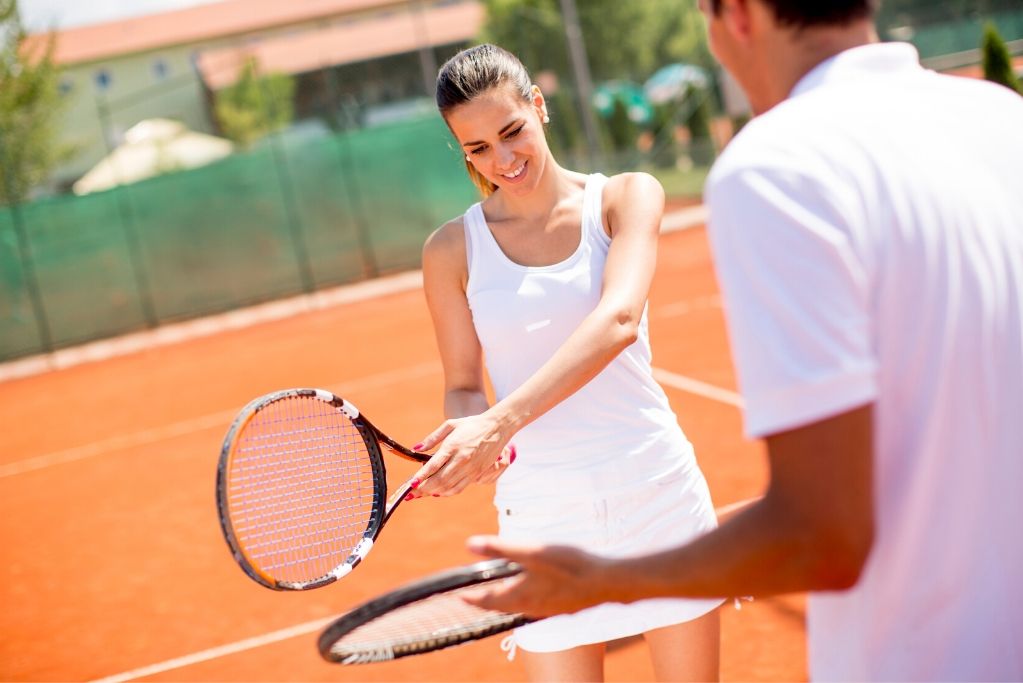 For couples who are athletic in nature, learning an outdoor sport, such as tennis, badminton, cricket, basketball, etc. is quite a fun way to spend time together. You will burn calories and build them muscles as a by-product of the same.
7. Take up gardening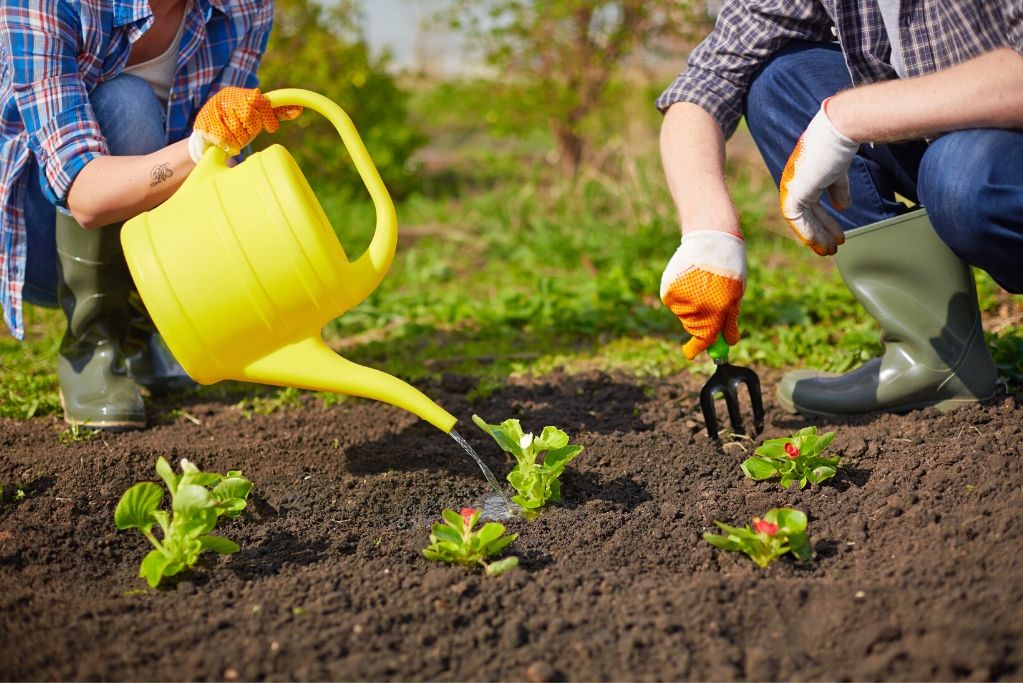 For those who have a spacious backyard can indulge in growing some colorful flowers and spend time together in growing the same.
8. Go camping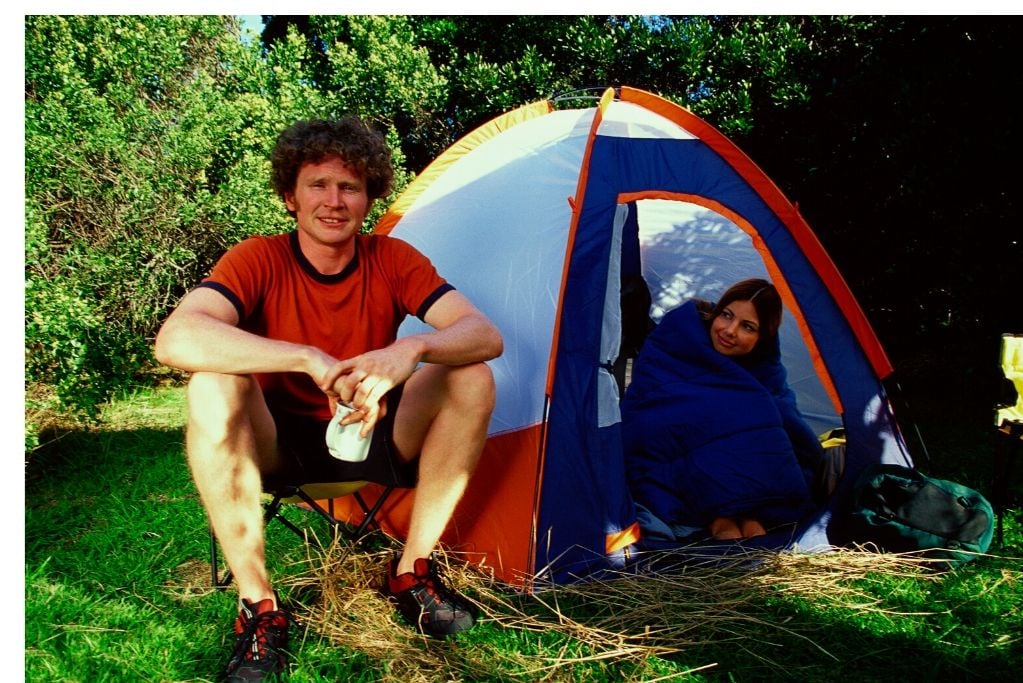 Spend a weekend under the star-lit sky and wake up in the middle of nature and listening to the bird songs as you enjoy the company of each other, away from the bustling city life.
9. Photography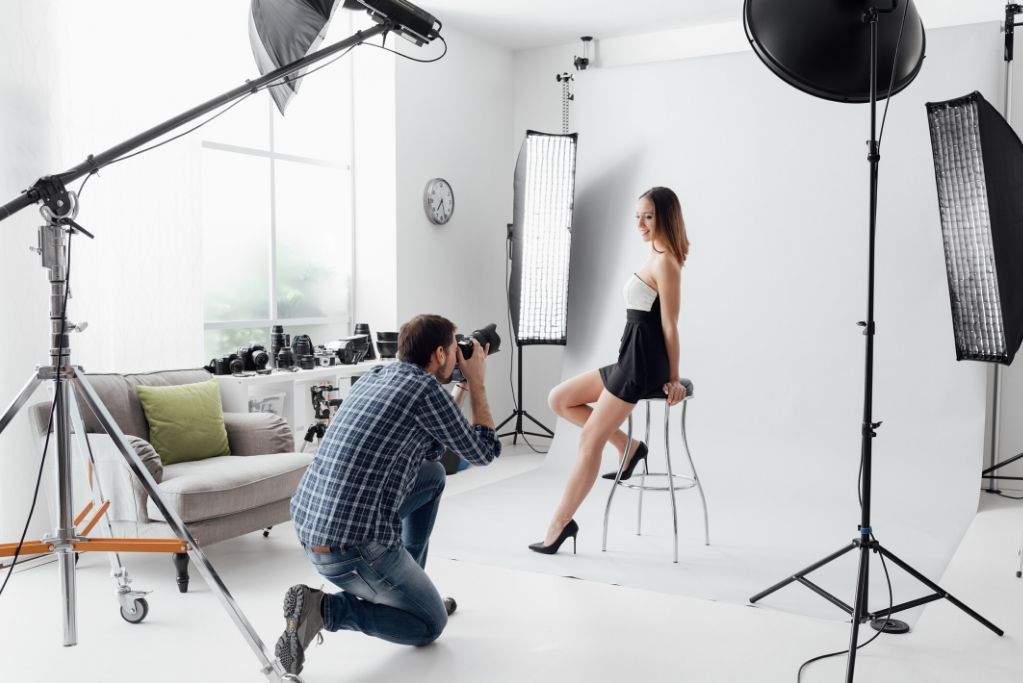 Perhaps the most fun way to spend time together as a couple is photography. You will learn the art of capturing special moments and who knows, might make some bucks out of it! It also lets you both show your creative talent, and take some memorable shots while at it. You can take cute pictures of each other while you are at home, or you can head out into nature or the city to capture some stunning shots around you.
10. Volunteer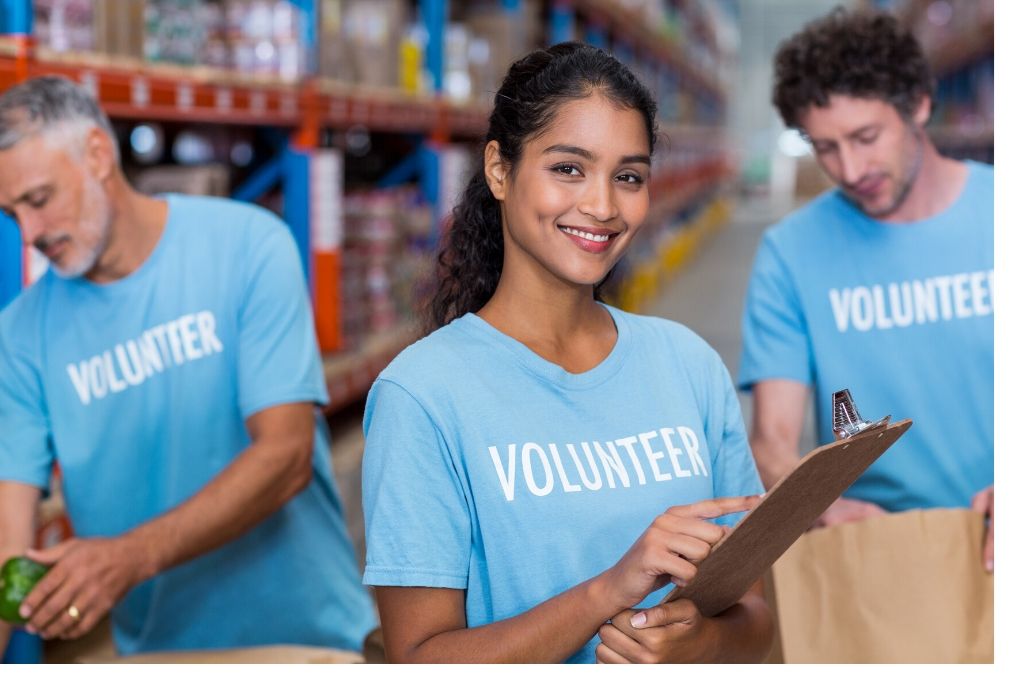 You are young and you are capable of contributing your bit in the betterment of the society. You can go for volunteering in a charity or a cause that is quite close to your heart. So, go ahead and make the world a better place together!
Inexpensive Hobbies for Couples
---
If you are someone who doesn't want to indulge in expensive hobbies, or your financial condition doesn't allow you to do so, well, then go ahead and try the following hobbies to connect more deeply with your partner.
11. Walkthrough a local park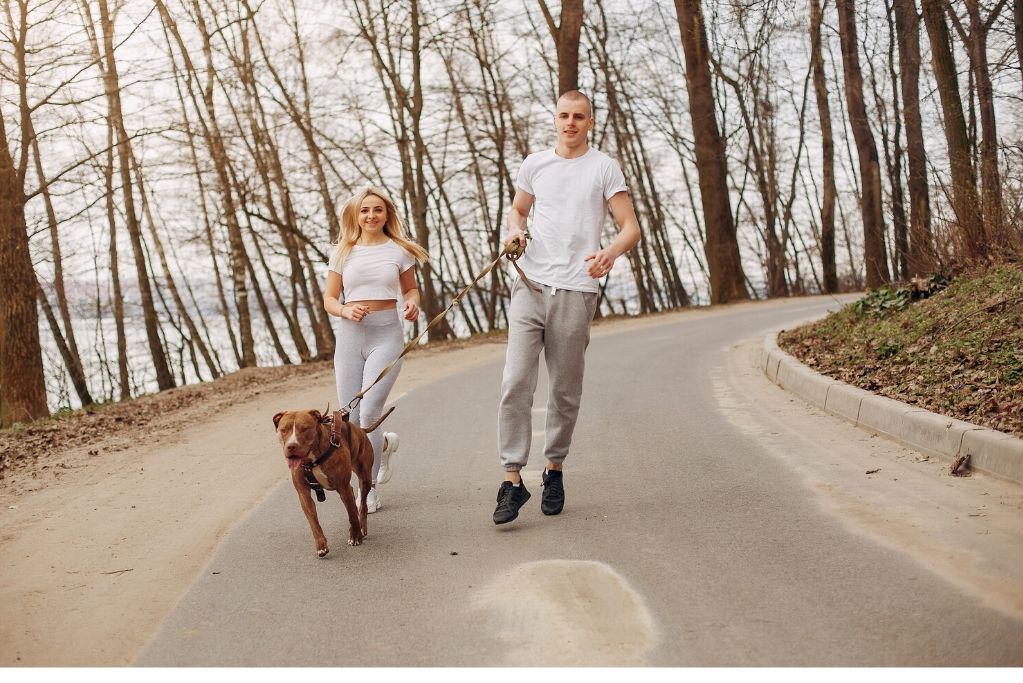 Stroll through a park with your fingers entwined with theirs is all the hobby and healing you need. So, this weekend you both can decide to spend a quality evening and night together without having to spend a buck!
12. Feed birds and animals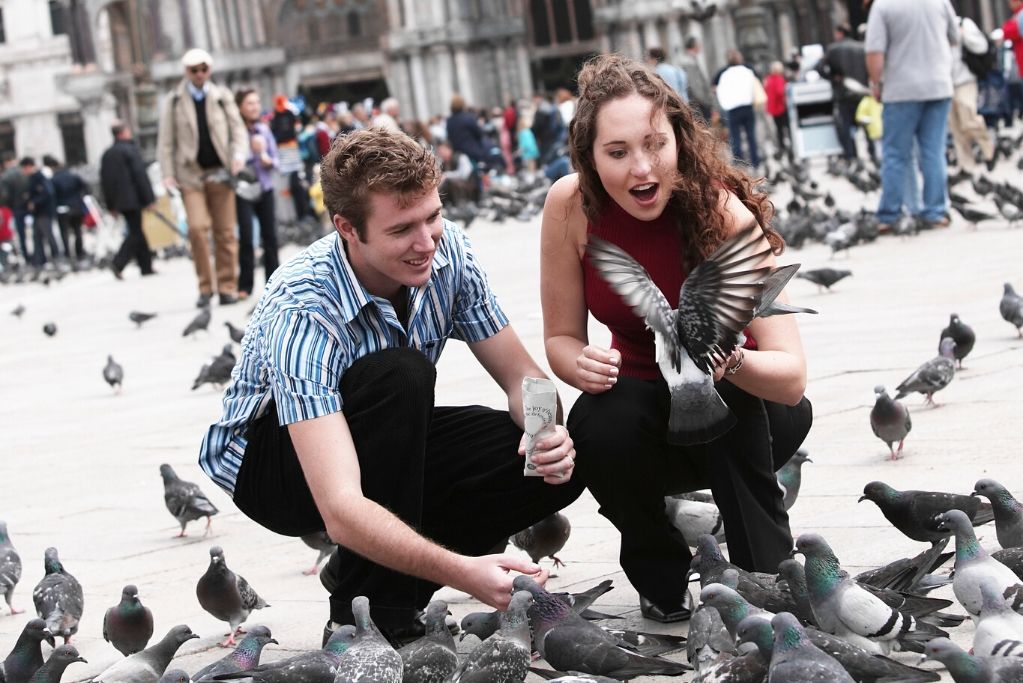 It is said that when you do good to nature, she gives you back in abundance. Now is the time to do that. You can visit your local zoo or pet camps or simply find a bird or animal in the open environment and lovingly feed them together. It would generate the energy of love in you two and you wouldn't be able to stop yourself from falling in love with each other more.
13. Raising a pet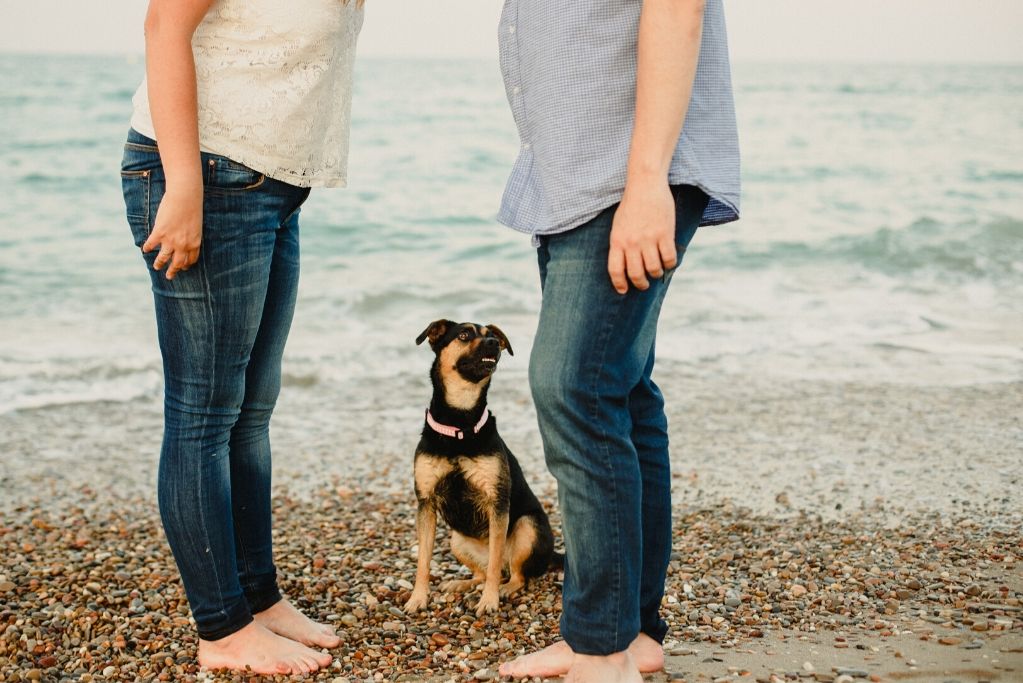 What's better than bonding over a pet that you both love and adore so much? So, go ahead and adopt a pet; the kind that you both agree on. Most probably, it's a dog or cat. Whoever it is, you must go ahead and get one and remember to adopt, not shop. You can't even imagine how taking care of a pet will strengthen your connection.
14. Meditation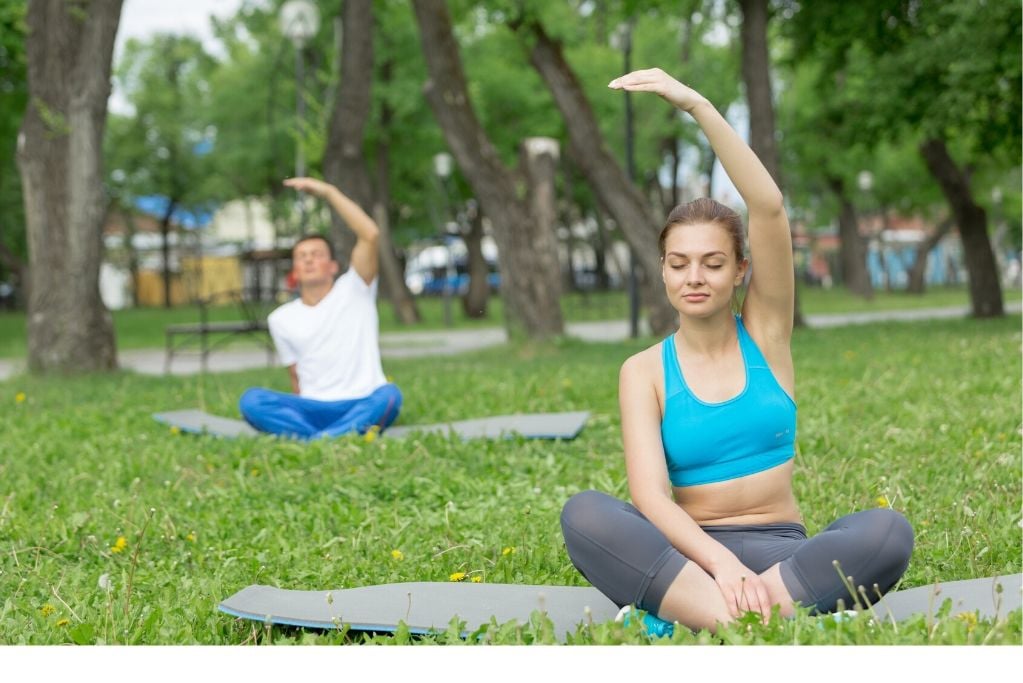 The best thing for couples who aren't into spending a lot of money but looking for something new to try on is meditation. When you meditate together, you increase your consciousness together which in return, raises their frequency and they move toward more love. In fact, if it's just one of you doing the job for both of you, it would still connect you two deeper. You can also try healing affirmations along with meditation.
15. Renovating the house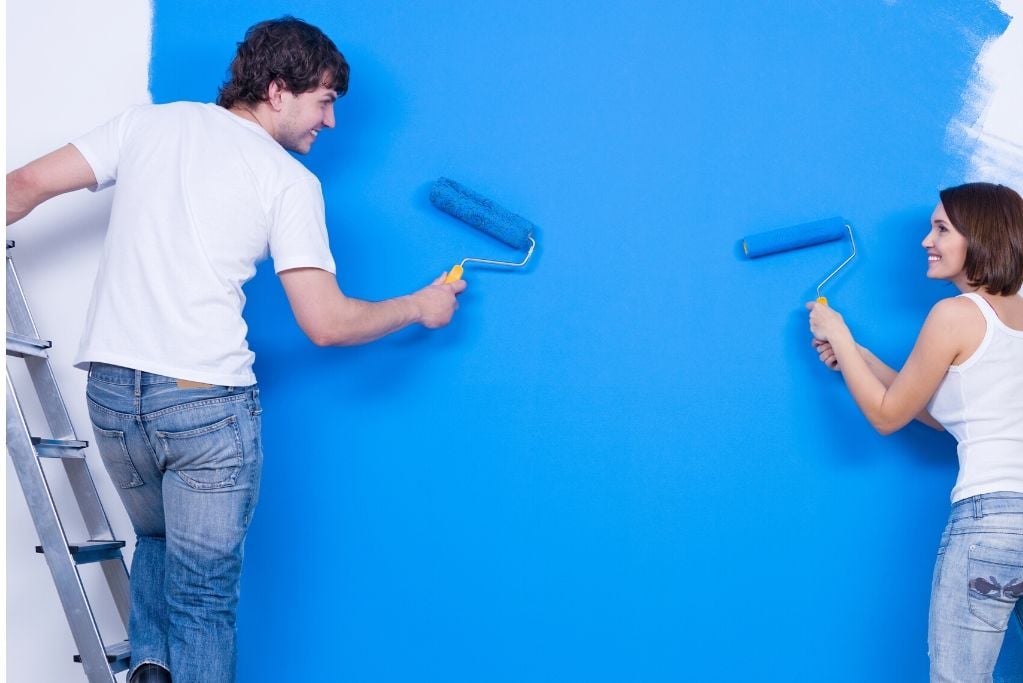 According to psychologists, Jesse D. Mathews, renovating an area of the house or building something great is a good way to bond with each other. So, what are you waiting for? Start cleaning your room and then paint a wall or simply change its usual setting together.
Hobbies for Couples at home
---
For people who are mostly traveling due to work or remain outdoors for other reasons, staying indoors and exploring a new hobby might be a good idea. Here is a great list of indoor hobbies these couples can try-
16. Knitting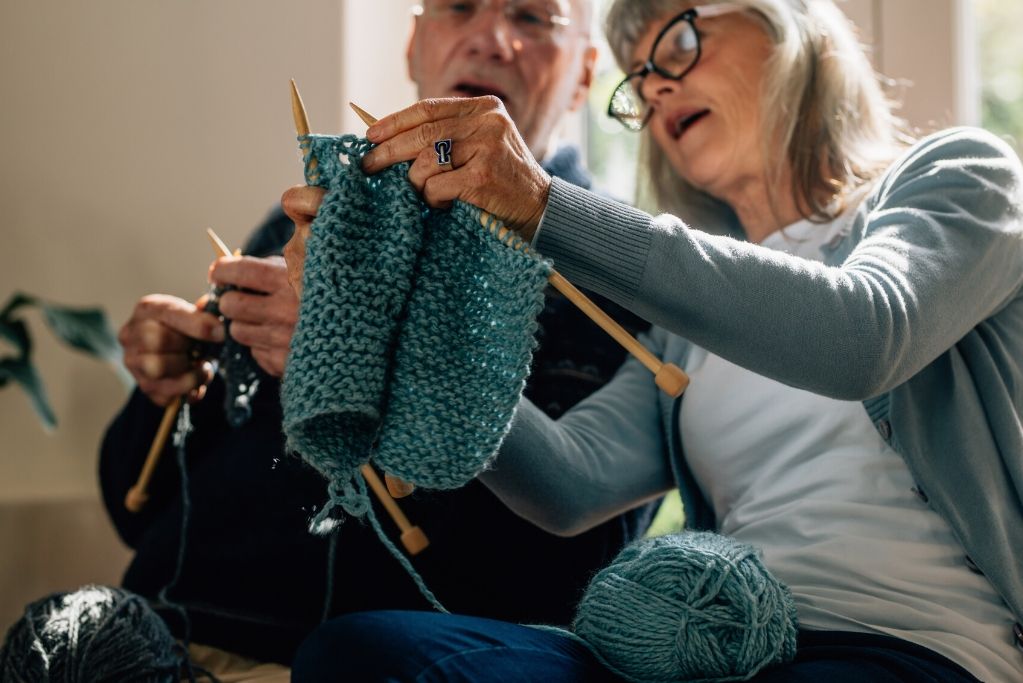 Knitting has become a lost art. Not many people do it anymore, and you may even consider it something for old people. But the truth is that it is the perfect couples' hobby. It is relaxing and laid-back, it does not require a lot of equipment, and you will make something you can use! Just get a few balls of woolen thread and get started! And because knitting does not require a lot of concentration, you can both chat about your day while doing it.
17. Board games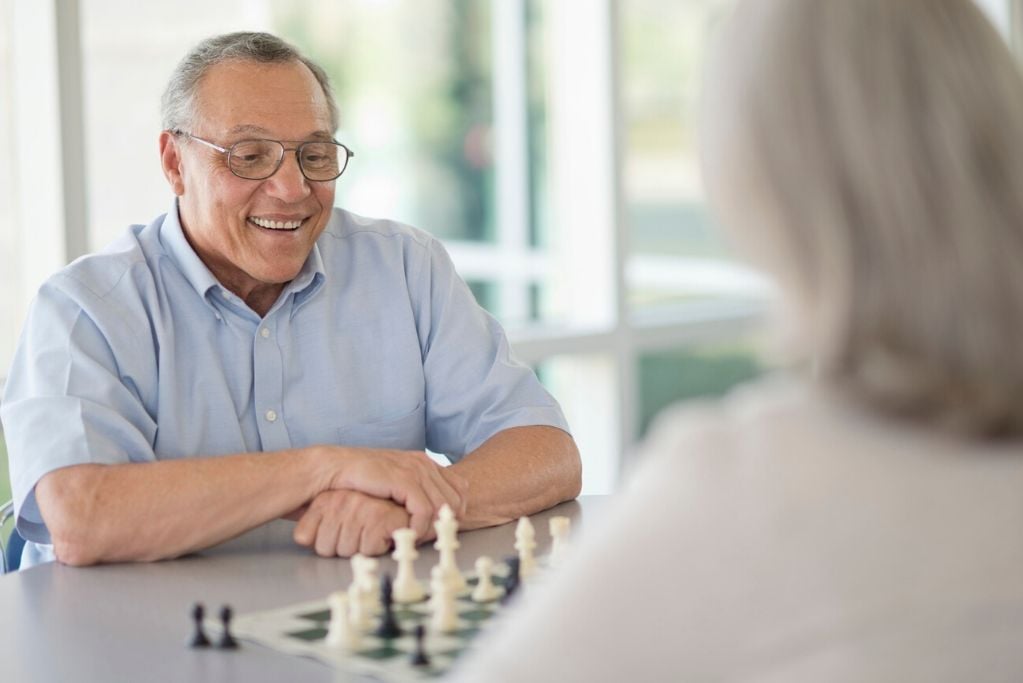 Decide a day to spend with your partner where you do nothing but play board games like Monopoly, Cards, Game of Life, etc. You both can agree on which game you want to go for and well, go ahead with them. Prepare some snacks together as well to get into the vibe.
NOTE
There are board games available in the market exclusively for couples. If you want things to get romantic or steamy, well, then buy these games and make things quite interesting for both of you.
18. Cooking a meal or two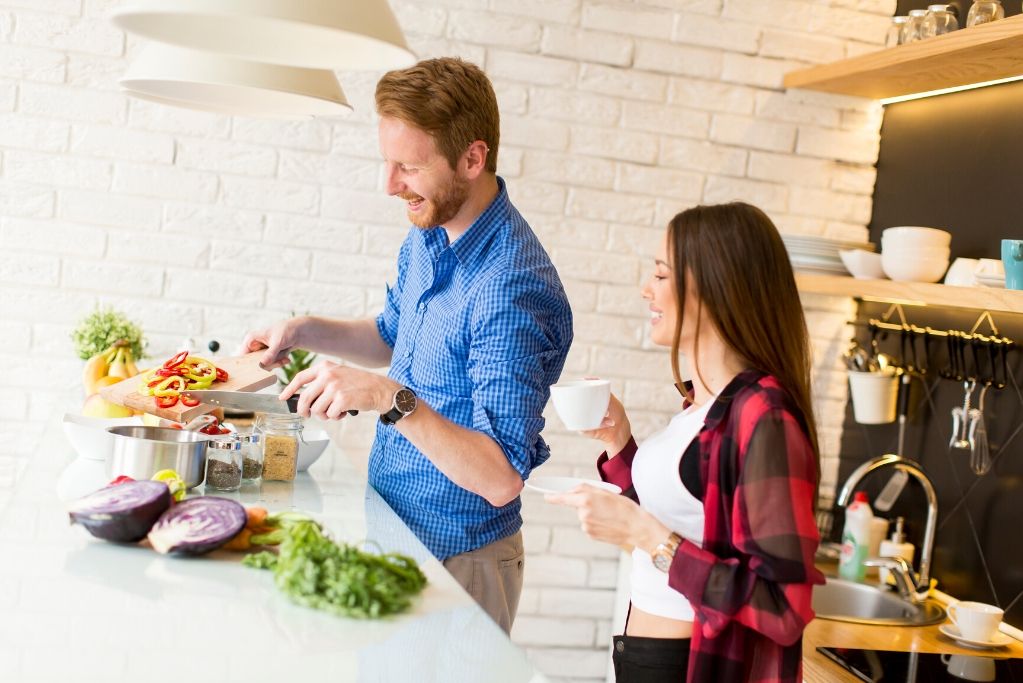 What's better than staying home and cooking? Cooking with your partner. Of course, it will be fun! Try new recipes, take up some complicated ones, and take up different tasks as you cook your way up to the final product. Play some good music in the background to keep up the enthusiasm.
19. Movie or TV series marathon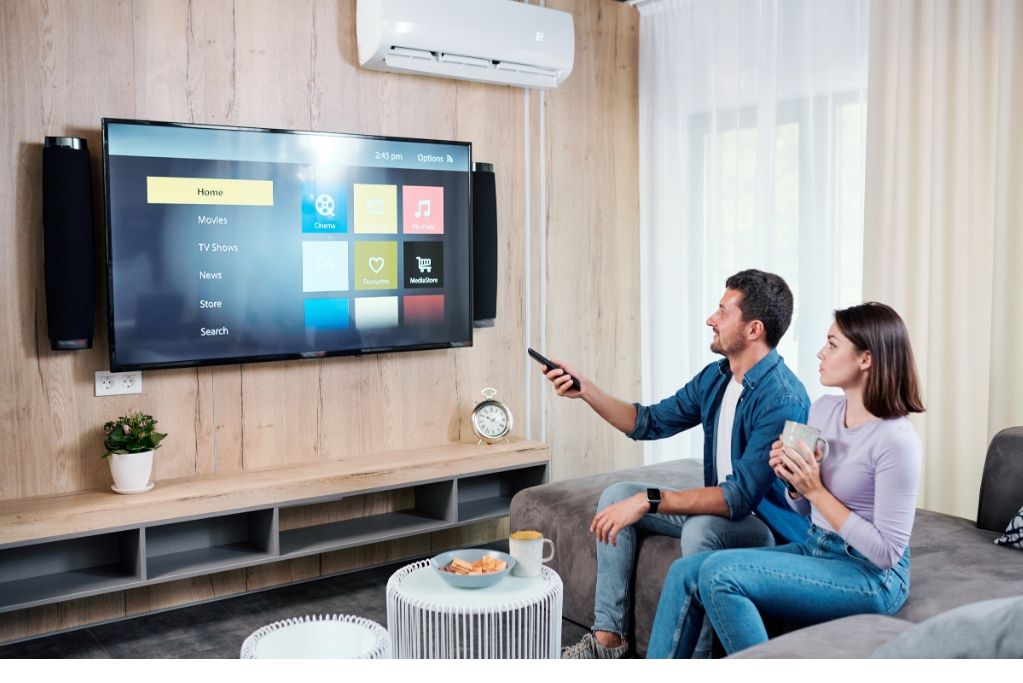 Get on Netflix and start a movie marathon all day! Well, this is perhaps the most common things couples do but it works magic every single time! Oh yes! Try it with your partner on a weekend. Order a pizza to turn it into a movie date night! Married couples are already doing it and loving it!
20. Karaoke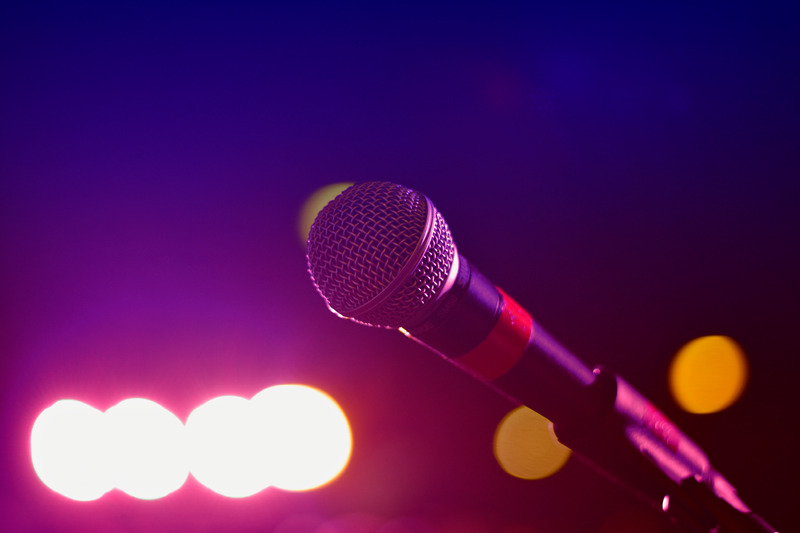 Pick each other's songs and laugh about it! Decide a night to enjoy karaoke and even invite a few close friends to completely get into the vibe of it. It is fun to keep score as well as long as no one takes it too seriously and gets competitive about it. It is a great way to destress and decongest with your partner!
Creative Hobbies for Couples
---
21. Creative writing classes
Creativity is very important in relationships. It can reveal things about you and your partner you never knew about each other. So, don't be afraid to do something adventurous and take a creative writing class together. You will learn a lot, and you will end up having fun too.
Not many people try writing as a couple. It is certainly a fun and exciting way to spend time with your partner.
22. Ceramic Workshops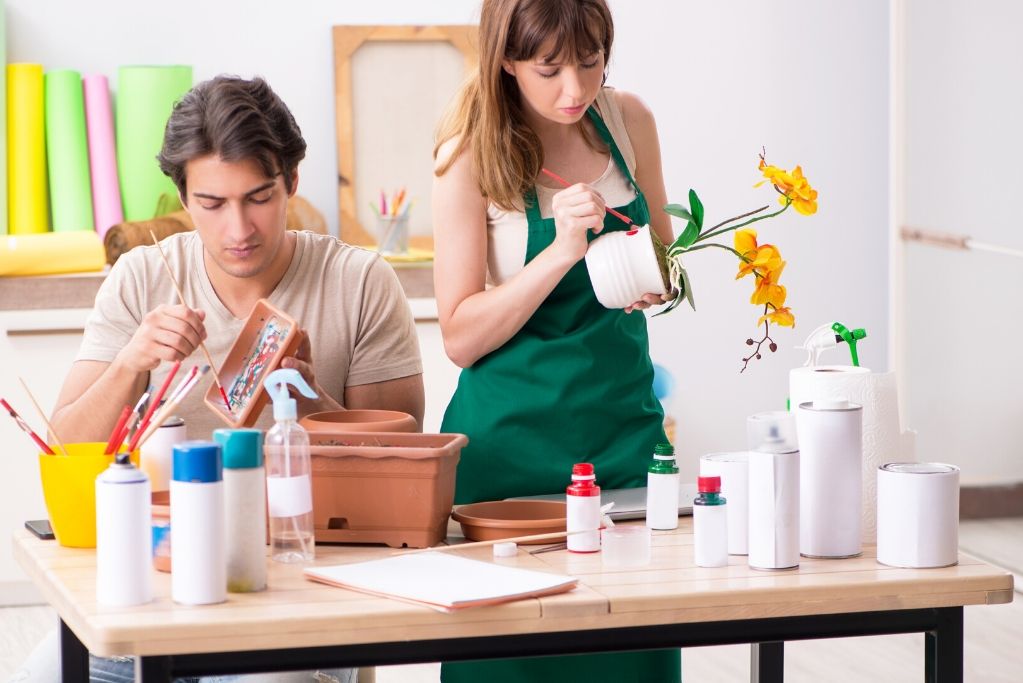 Whether you are already a ceramic pro, or this is just something new you both want to try, pottery can indeed by a lot of fun. You will both create something with your own hands and will have some mugs and plates to take back home. Plus, every time you use them – you will be reminded of the time you spent with your partner!
23. Join a pottery class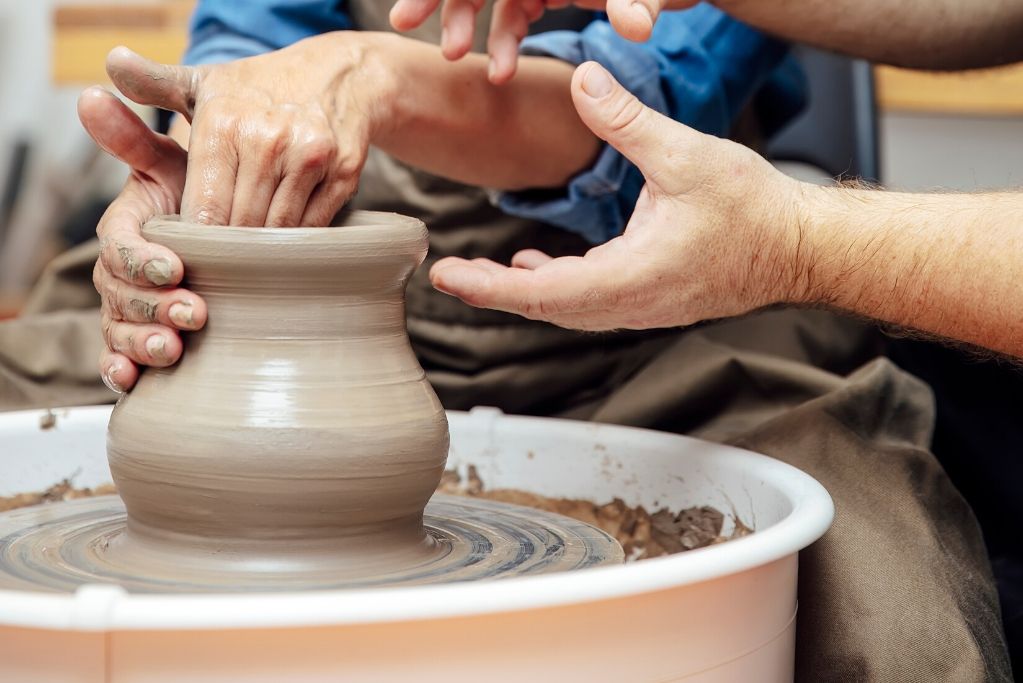 As much skill and concentration this hobby requires, it is also quite therapeutic in nature. Thus, you, as a couple would really enjoy doing stuff related to pottery.
24. Painting
If you have tried painting, even for fun, then we all can agree that it is quite therapeutic in nature. You and your partner should hold a paintbrush and start painting whatever you feel like and see what the end result from it. Whatever it is, you are going to enjoy it, for sure. And who knows, over time, you may even find out that one or both of you have a flair for it!
25. Learn a new language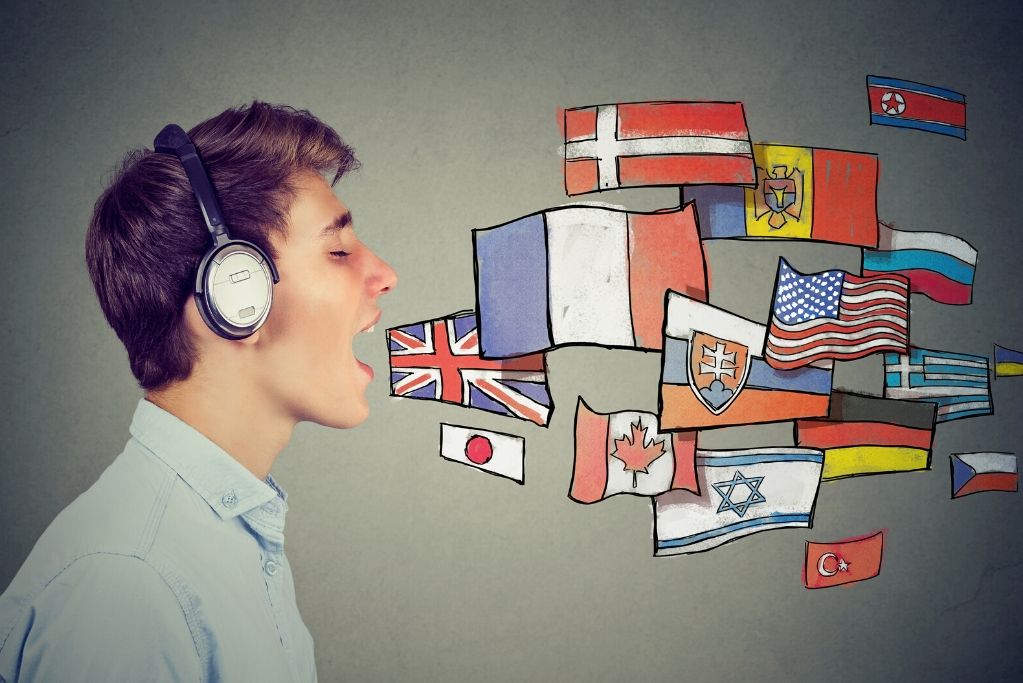 Learning a new language is quite fun if you both are into it. Believe us, you are going to love it. Feeling intellectual never hurt anyone. The best part is that you can learn it online and from the comfort of your home.
Hobbies for Married Couples
---
This will perhaps be the favorite of all the couples out there. If it's romantic, it makes sense and should be a yes. So, check out the following few hobbies for a couple looking for a little romance.
26. Candlelight dinner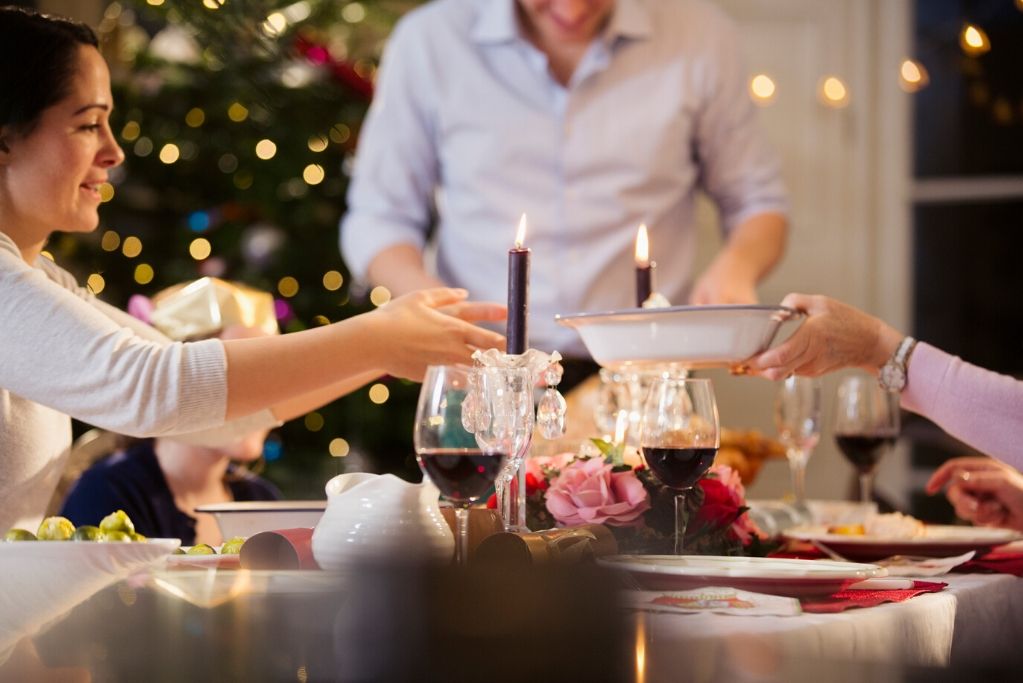 As cliche as it sounds, a night spent under the stars with candlelight on the table is the perfect way to reconnect with one another. Leave the mundane life at the threshold and embrace every moment of the dinner.
27. Attend an event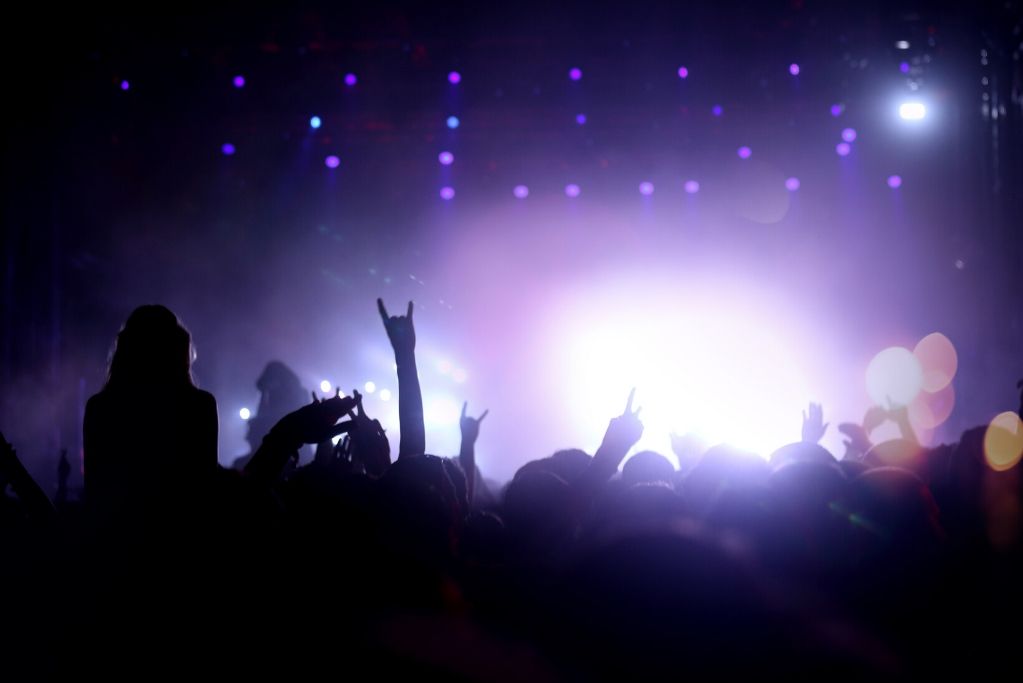 It can be anything, from a music festival to a stand-up comedy show, depending on your choice and liking. When you attend an event that's close to you, you can connect with other people and soak in some fresh vibes.
28. Weekend road trip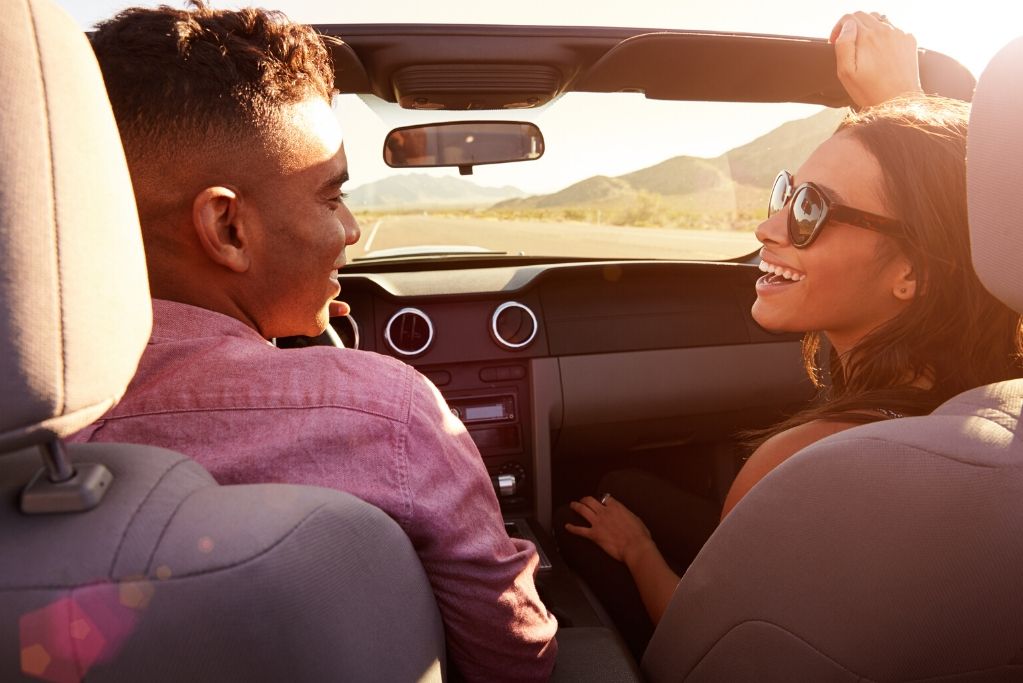 Go for a luxury vacation, get your food packed and jump into your car—sounds like the perfect road trip, yes? Choose your favorite music and play it along the way. Do not forget to soak in the vibes of the countryside as you fall in love with the presence of each other every moment. Who knows, this trip may bring the two of you closer to each other than ever before! And who doesn't like the thrill of exploring an entirely new city?!
29. Surprise gifts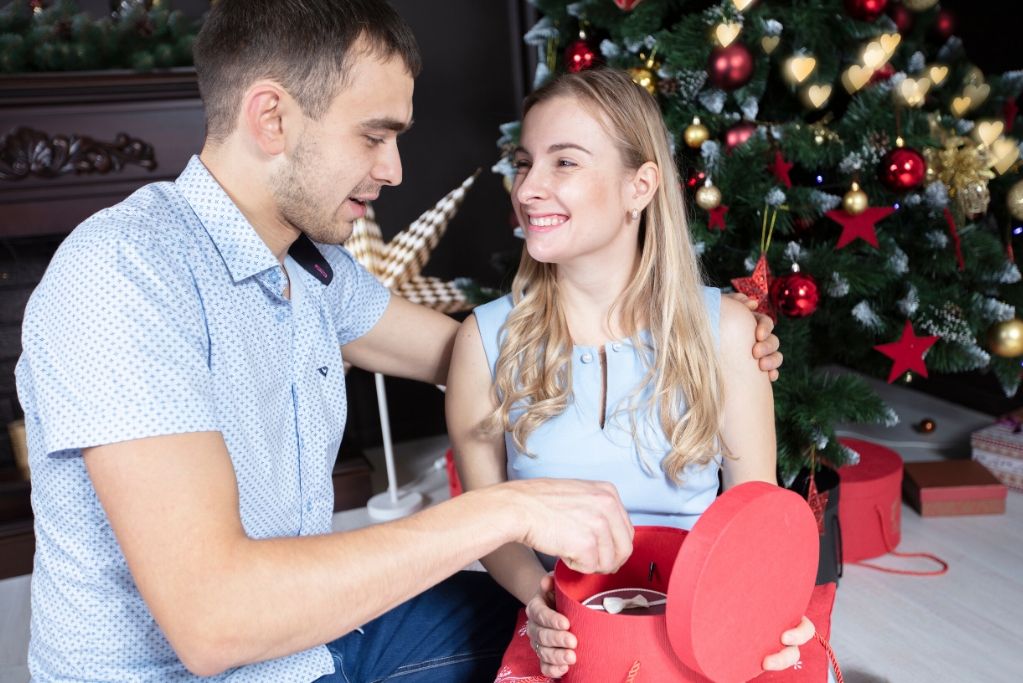 Nothing charms a person more than surprise gifts and who would be luckier than your partner if you gift them something that they cherish for life? So, pour some of your precious time in selecting that perfect gift for your special someone and slowly, make it a part of your habit.
30. Spend a day in bed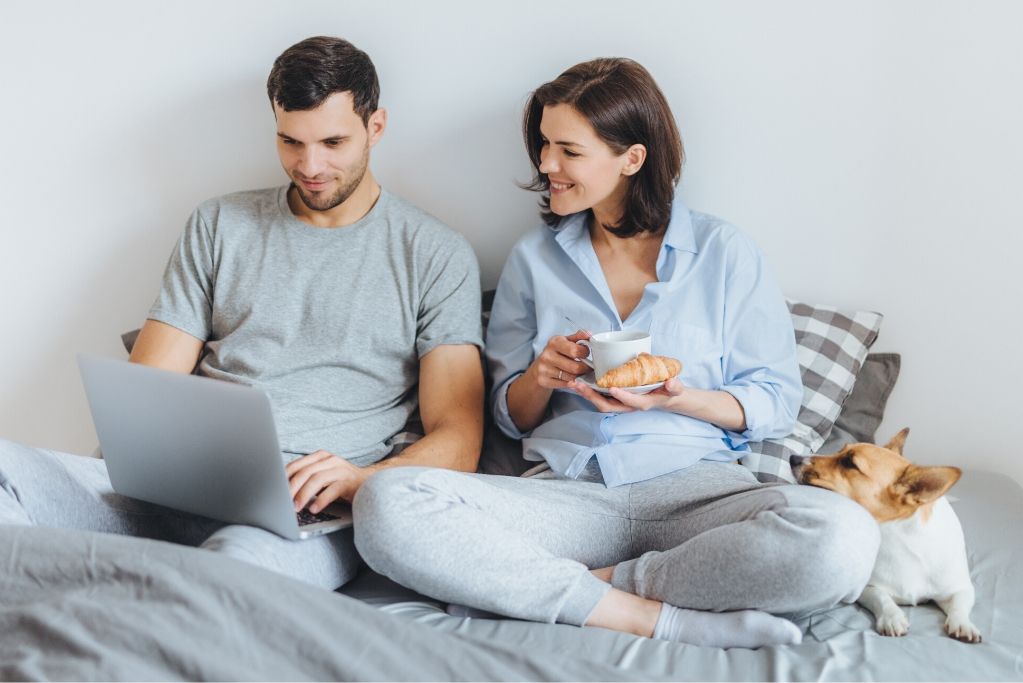 The simplest way to connect with your partner is to laze around with them in bed and have lots of sex. Nothing will connect you more than good sex and spending time together. It is the most natural and romantic thing to do as a couple.
Miscellaneous Hobbies for Couples
---
Now that you have done all of the above hobbies and still not getting enough of them, well, then make some more space in your life for here are some more activities for you to take on!
31. Massage class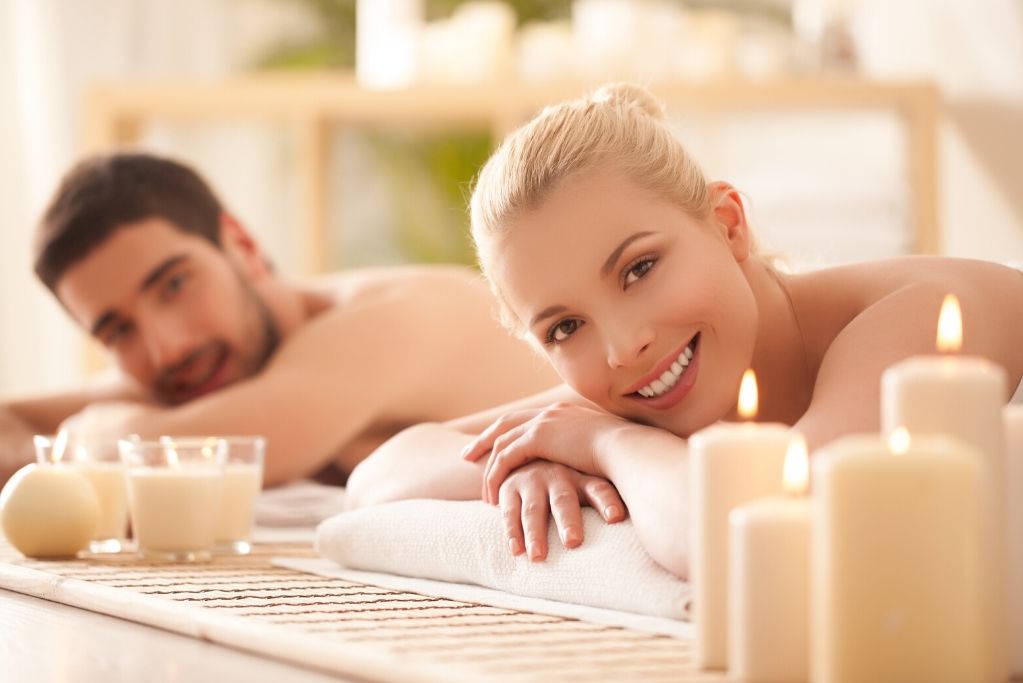 There is one hobby that can make you a happy couple! You can either massage each other at home or go to a spa or massage parlor to keep your bones and muscles grateful for being a part of you. You can enjoy it as much with your partner. Click some before and after pictures to remember the moment.
32. Yoga or Zumba session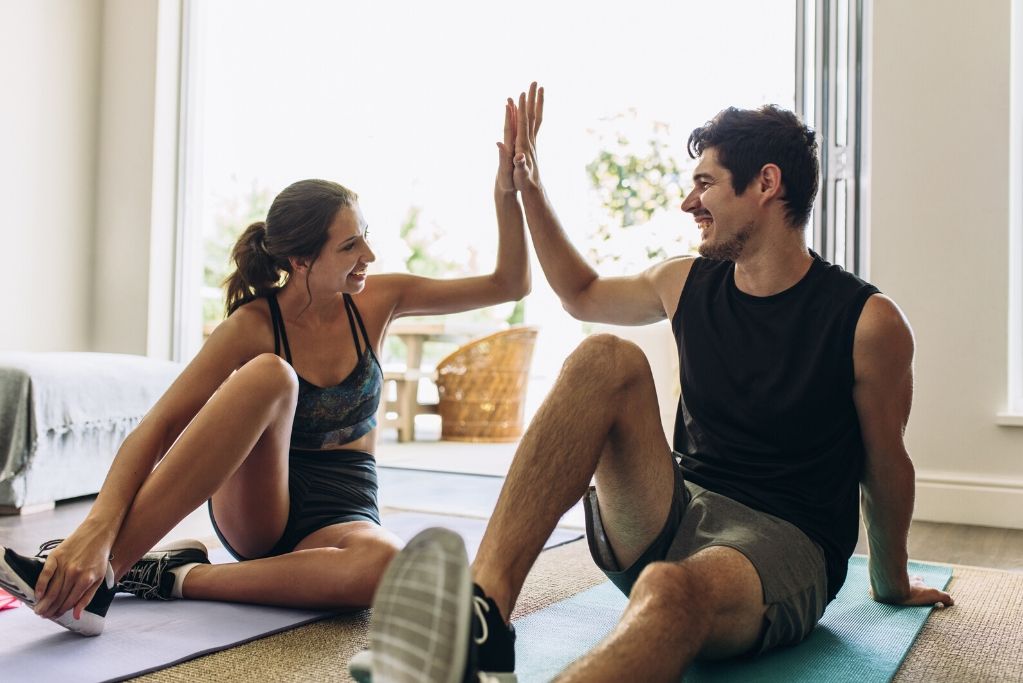 What's better than spending time together and build strength out of it? Well, you can enroll in an online yoga session or go for live Zumba session as well and enjoy two-three hours together. This activity is useful for both of you together as well as individually. Keep the muscles strong and live your best life together.
33. Join a book club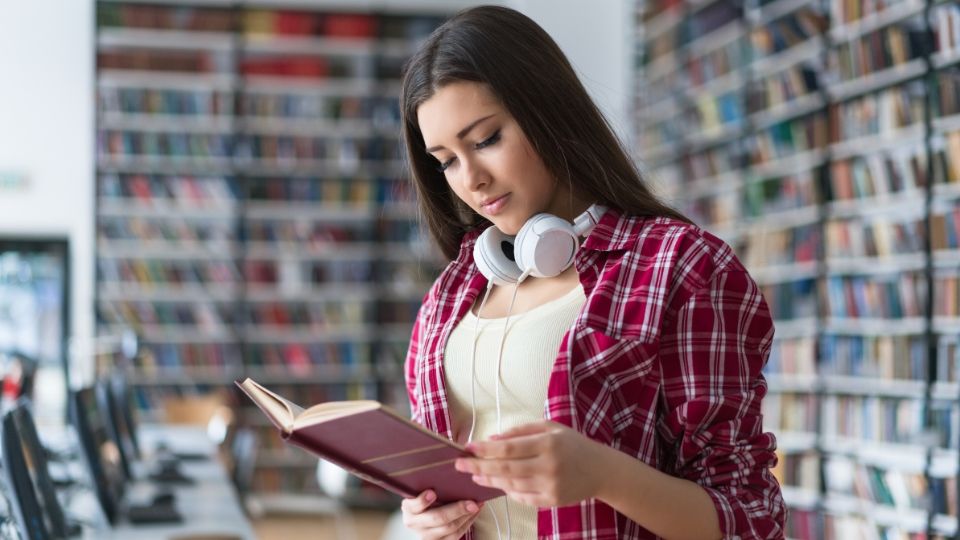 You don't have to step out of the house to join a book club since there are online clubs available for those interested. Still, it will be more fun to visit the library or in-house club to meet new members and who knows, they might become your company for the next double date!
Additionally, books are a great source of knowledge and experiences of people who are far smarter than us. Whether you like to read fiction and fantasy books for the fun of it or want to get into reading history or some heavier topics – a book club is a perfect place to start. You can find plenty of book clubs according to your and your partner's interests. So, what are you waiting for? Join one today!
34. Journaling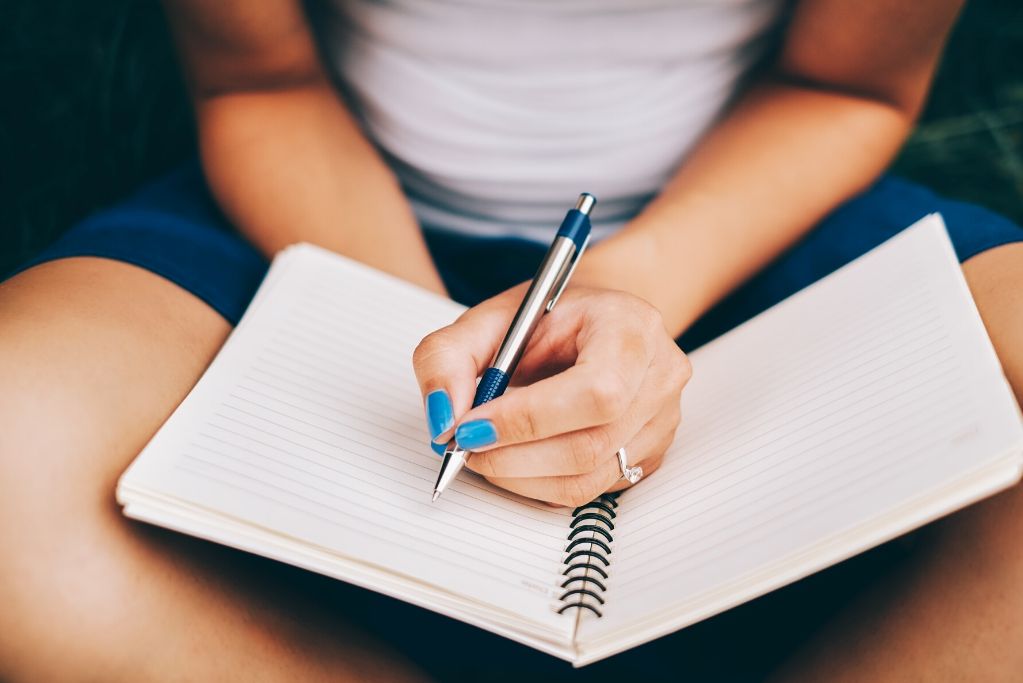 Not only is this a great hobby but also it makes you mindful. When you continue journaling for 30 days, you will experience an elevation in your mental and emotional state. Thus, it will benefit you as a couple more than other hobbies. As you become more open about your feelings, you will start getting into more open and honest conversations with each other. And when you do that, your relationship with each other will strengthen too.
35. Crossword puzzles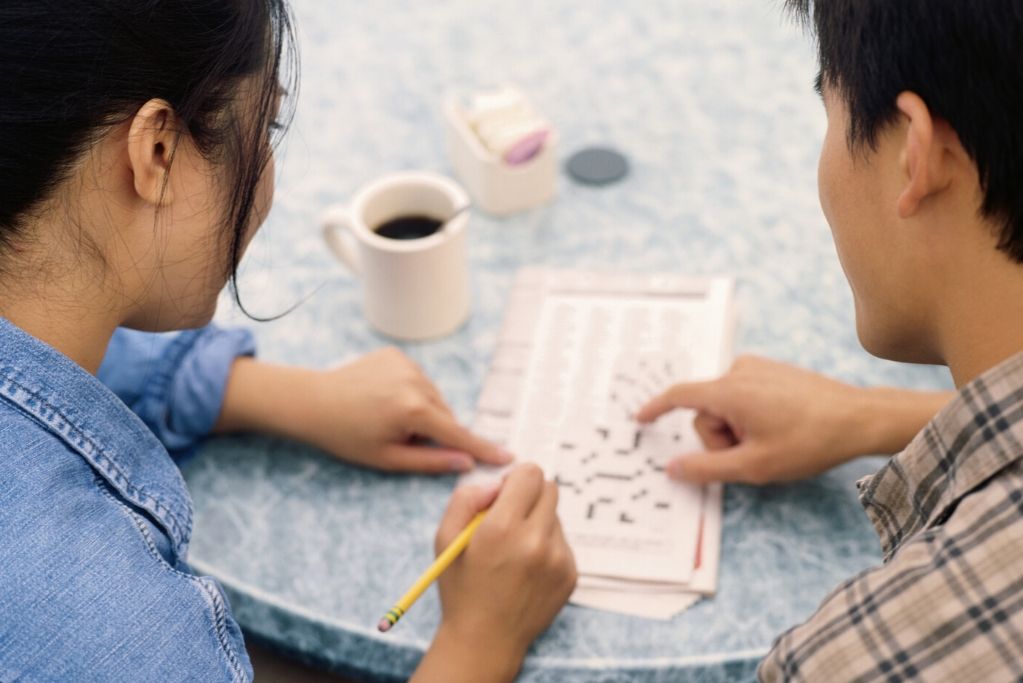 This hobby will not only bring you closer as a couple but also feed your brain to become better, stronger and faster. Plus, you can do these puzzles anywhere and anytime—kitchen, bedroom, park, at the time of cooking—anywhere!
Crossword puzzles have also shown to be helpful in increasing brain activity overall, along with improving your vocabulary. So, not only do you have fun as a couple, but you will also become a smarter version of yourself. Win-win!
Closing Thoughts
Hobbies for couples are aplenty. However, it is tough to choose the one that would suit the best for individual couples. To get your hands on a great hobby, it is important to get to know each other better and then go ahead with the kind of hobby you both want to try.
At the end of the day, you both will be grateful to have explored a new one and gained a new experience, because it will only help your relationship grow and flow. There is nothing more important than having a healthy relationship with the person you love and these hobbies will surely help you stay connected with them all the time.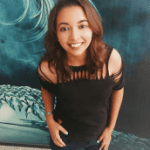 Namrata Singh
Namrata is a Doctor i.e. dentist turned writer and a clinical researcher. Eager to learn about anything and everything, she is what you would call a jack of all trades and master of none. With a zeal for reading novels, books, and anything she could get her hands on ever since she was little, she embarked into a writing career purely out of luck. After indulging in a freelancing career for nearly two years, she can now write on anything - from dentistry to decor, travel to technology, medicine to management - but the psychology remains her first love. Having dealt with mental health issues in the past, she hopes to raise awareness for the same and help people with her work in association with The MindFool team