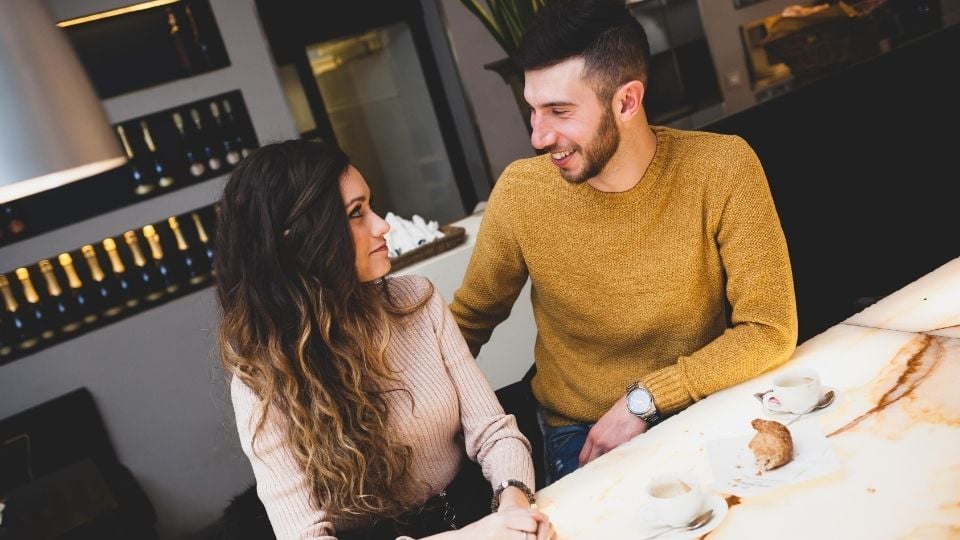 So many Romeos look for questions to ask your girlfriend for their Juliets, every day!
And so are you!
…and why not?
Just because you now have the girl doesn't mean you stop putting efforts to know her more.
A compiled list of goal-oriented questions can be a great guide book for you in the matter of love and relationship.
This will not only make you look interesting in front of your girlfriend but also help both of you to know each other better.
So, let's first begin with
Funny questions to ask your girlfriend and make her laugh like never before
---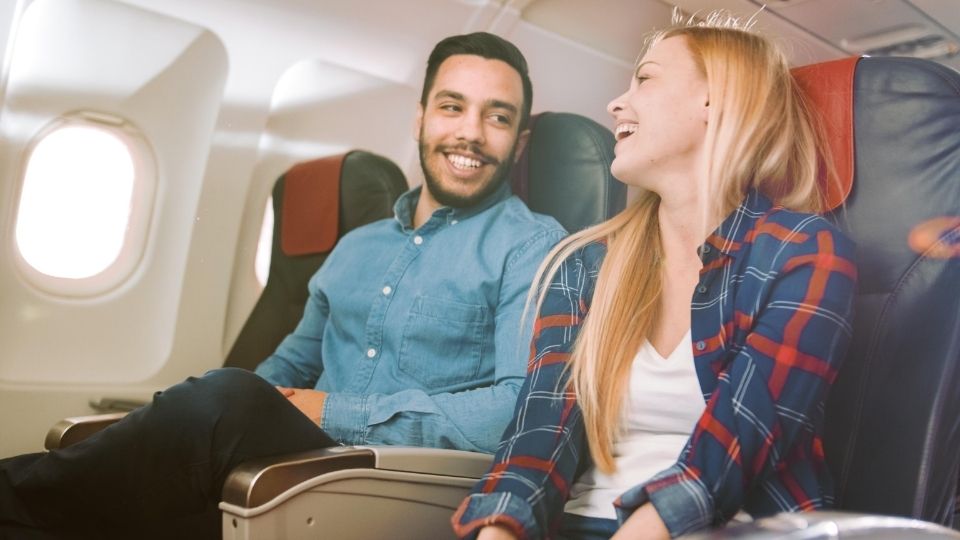 Girls fall head over heels for a man who never forgets to make her smile ear to ear. The ingredient to a perfect sight of her laughter is to add a spoon of sense of humor, a pinch of sweetness with a whole lot of love.
Two people who laugh together without a care in the world learn to hold on to each other in difficult times as well.
So, without wasting the slightest moment, engage in some great conversations with your girlfriend and start asking these questions:
1. What is the funniest incident you remember we faced?
2. Your favorite moment when I made you laugh?
3. Which pick-up line did I use, was your favorite?
4. The most adventurous thing you want us both to do together?
5. How would we dress up for Halloween?
6. What is the one moment when you laughed even when it was inappropriate?
7. If given to choose, dancing in a snow disco or going on a mechanical bull ride?
8. What's the funniest thing your parents do?
9. What's the funniest argument we've ever had?
10. Funniest picture you've ever seen?
11. What is the weirdest pizza topping that would make you gag?
12. Which invention in history do you find absolutely useless?
13. What is the most out-of-the-box ice-cream topping you can think of?
14. Have you ever fallen down while dancing?
15. If I could be any of your favorite fictional characters, who would I be?
16. Would you want to trade me for a million dollars?
17. What would a tv show about your life be ideally named?
18. If you could trade lives with any of your favorite tv show characters, who would it be?
19. What's the cheesiest pick up line you've heard about yourself?
So now you know that all those times when people told you, "if you can make a girl laugh, you've got her" wasn't a lie after all! 😉
Once this funny conversation ends, you may find your girlfriend loving you more than before. Why? Let's find out.
First, she thinks you are intelligent (more than ever!). A good sense of humour is often a sign of higher intellect.
Second, she is in complete awe of you for making her laugh till her stomach ached.
Third, she is thankful to you for initiating this light hearted conversation that has lit her mood.
Now, it's time to figure out a few interesting things about your girlfriend.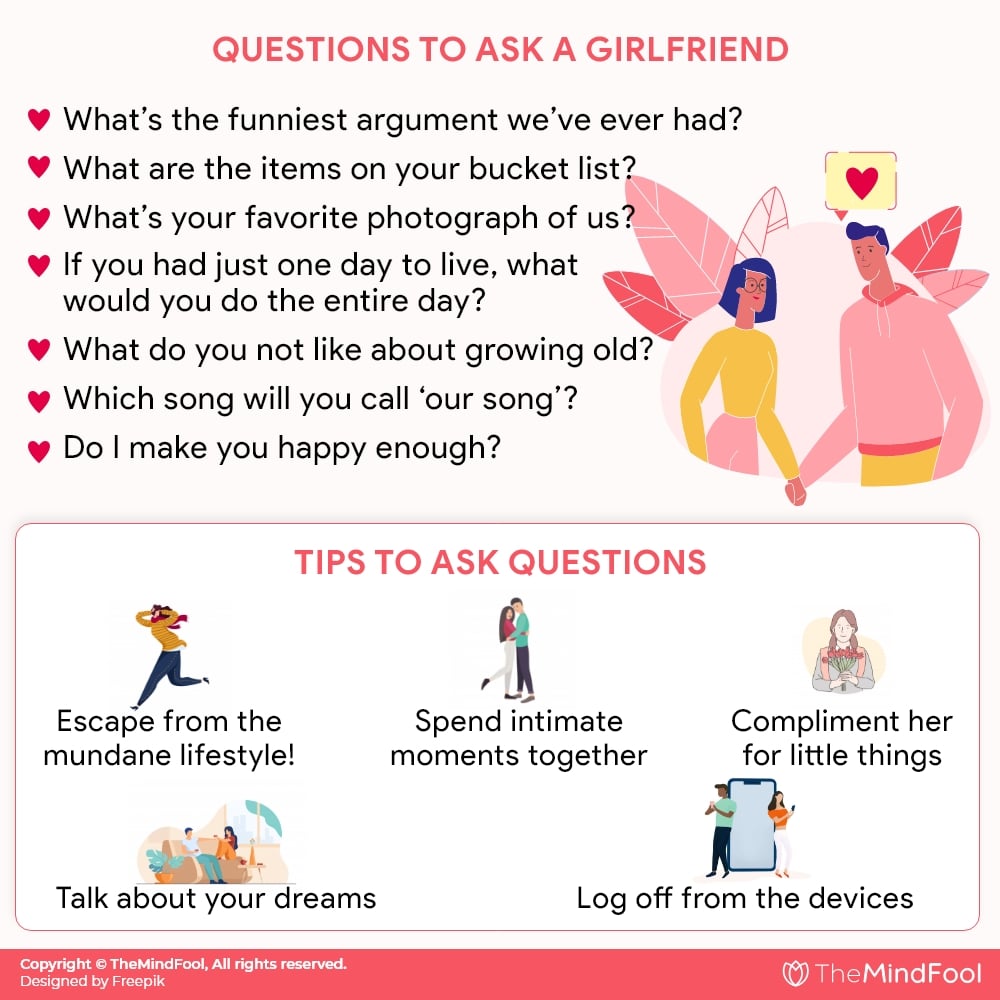 Interesting questions to ask your girlfriend that will help you bond
---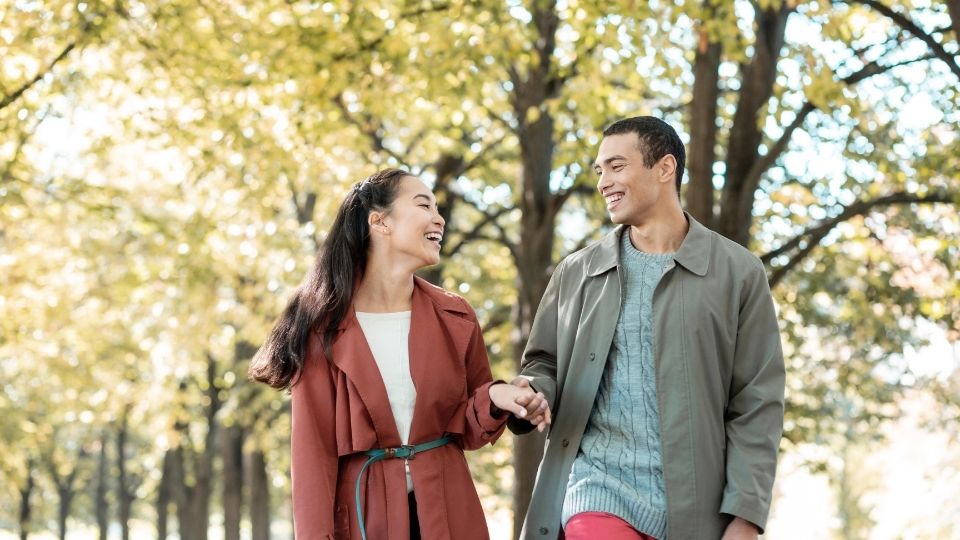 Everyone has a fascinating side of their personality that remains hidden from most.
You must explore this interesting side of your girl to know her more. When the relationship gets dull or monotonous, these answers will help you to spice up the relationship and make new good memories.
So, let's begin!
20. How much time do you ideally spend on social media?
21. What is the biggest goal in your life?
22. What are the items on your bucket list?
23. If you could eat just one food for the rest of your life, what would it be?
24. Your greatest crush from high school?
25. What is the one stuffed animal you would want to sleep with every night?
26. Which are the top five things you'll save first if your house caught fire?
27. Who do you like the most in my friend circle?
28. If you could only drink juice for the rest of your life but become forever rich, will you?
29. Would you go to the mountains or beaches?
30. What's your final aim in life?
31. Are you certain that you've made your parents proud?
32. Do you have any bridges that you want to burn?
33. Do you enjoy taking a break from life and spending some alone time?
34. Do you like organizing parties?
35. What do you love about your city and its people?
36. Do you enjoy cooking?
37. What is the one thing you would want to change in your current relationship?
38. Funniest thing you do when you're drunk?
39. What's your most favorite memory of rains?
40. What are your favorite memories from school days?
41. What is your biggest pet peeve?
42. If you had to dress up for a proposal night, what would be your preferred piece of clothing?
43. What are your ideas of a perfect dinner date?
44. What would a regular day in your perfect life be like?
45. If you had a billion dollars at your disposal, how would you spend it?
46. Which ice cream combination you love the most or What's your go-to-ice cream-parlour?
47. What's the most romantic line that girls love hearing from their boyfriends?
48. What's the funniest prank you've played on your ex-boyfriends?
49. What's your biggest guilty pleasure?
50. Could you name one romantic movie that you'd want to come true for you?
51. If you get a chance to spend time with any actor across the world, who would it be?
52. What's your current favorite romantic song?
53. If you could travel to any one exotic city across the globe, which city would it be?
These questions always act as perfect conversation starters.
Do you feel excited now to know such fascinating things about your girlfriend?
How about knowing some more special things about your girl that are deep hidden from the world?
Personal questions to ask your girlfriend and know her more
---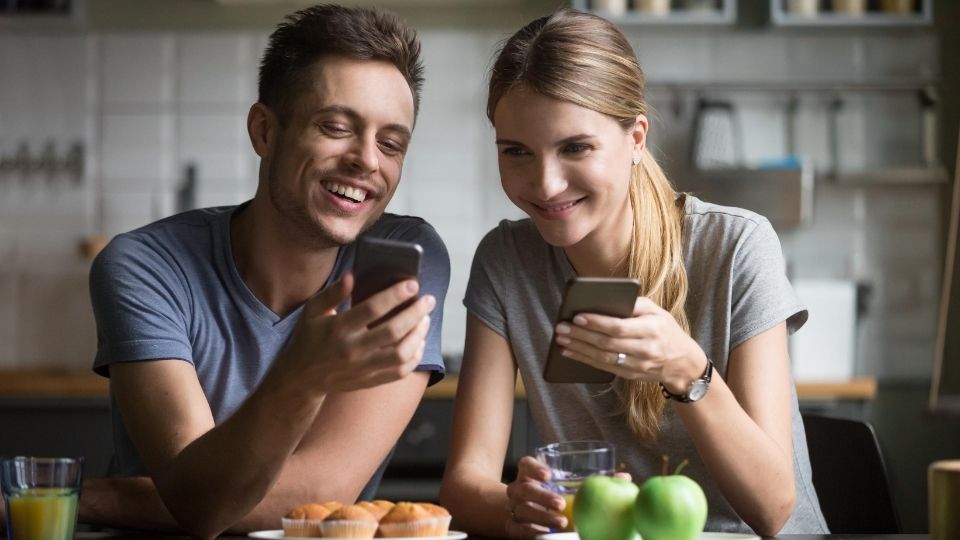 To have a long term relationship, it's always important to know a person inside-out. A healthy relationship always calls for exploring each other more than just as friends.
You must know her before you kneel down on your knees and pull out a ring for a lifelong commitment.
These thought-provoking questions will help you in making this decision. It'll also show her that you are really interested to know her.
These questions help you explore the little details about your girl that has been overlooked by the world.
54. What is your greatest accomplishment of all time?
55. What's your favorite photograph of us?
56. Do you talk to your parents often?
57. Do you think your parents balance their personal and professional lives well?
58. What's your dream job?
59. What's your dream quality or trait in your boyfriend?
60. What would you change if you had a chance to go back to the past?
61. Who is the one person you don't see your future without?
62. Who will you choose to go on a world tour with?
63. What's our favorite year that you could go back to?
64. What's your favorite TED talk video?
65. Do you ever want to give a TED talk?
66. Do you enjoy solving puzzles?
67. Do you manage your personal finances?
68. Did you fall in love with any of your male friends?
69. Which is the greatest life lesson you've learned from your parents?
70. Are you introverted or extroverted?
71. At what age did you lose your virginity?
72. Do you build castles in the air about any true love story?
73. In your childhood, what did you think you would grow up to become?
74. Does any particular smell bring back sweet memories and which one would it be?
75. What's the most embarrassing moment of your life?
76. Are there any daring challenges you've ever pulled successfully?
77. Do you think exes can make good friends? Why or why not?
78. What's your take on porn stars?
79. In the entire world, who knows you best?
80. If you get a chance to be a billionaire by being a porn star, would you grab this opportunity?
81. What's your biggest fear in life?
82. Do you think feeling vulnerable is an act of weakness?
83. What has been your favorite memory with your sibling?
84. What's that one annoying habit you want to break-up with?
85. If you had just one day to live, what would you do the entire day?
Now that you have made her feel valued.
It's time to relax and ask questions that are odd but worth looking at.
Weird questions to ask your girlfriend that lights up a spark
---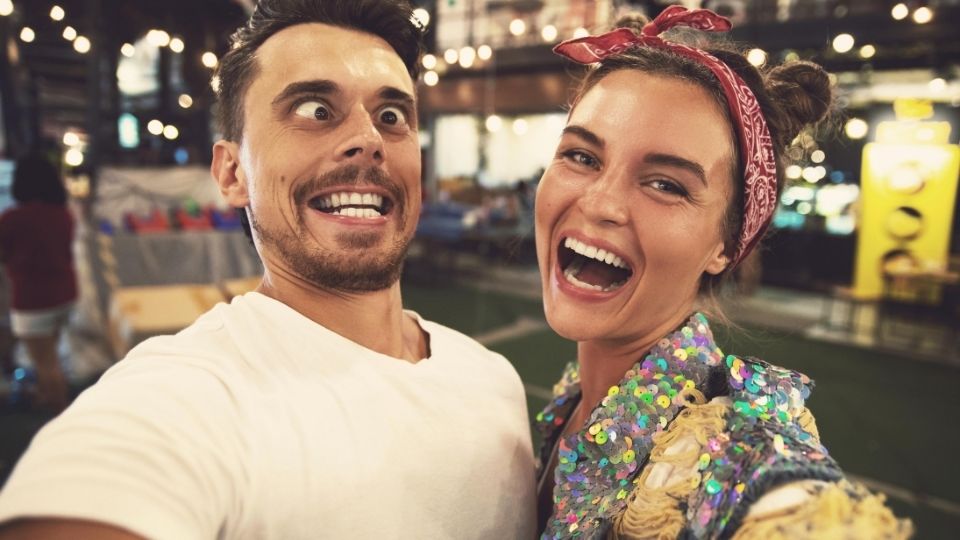 When a boyfriend or girlfriend or both have weird sides to their personality, they want their partner to get along well with this unusual side as well.
That's what you need to be doing.
But first, you must know her unusual aspects before you rate her weirdness on a scale of 1 to 10.
These following questions will be a first-class road map in this odd journey of discovering your girlfriend's weirdness quotient!
86. If you were a man, for a day, what is the first thing you would do?
87. What's a habit that you wish you had?
88. What's the first thing you always spend your pocket money on?
89. What you think you are yet to discover about yourself?
90. Are you superstitious?
91. What's the one section that you always skip in the newspaper?
92. Have you ever found older men sexy?
93. What's your favorite childhood show?
94. Do you still snack on cereal?
95. Have you ever farted at an inappropriate time?
96. Do you enjoy playing truth or dare?
97. If you could know one thing about your future, would it be?
98. Who's the luckiest person you know?
99. What is the one thing you would want to be in your room?
100. Do you believe in ghosts?
101. Are you a clean or a messy person?
102. Which type of job would you call unusual?
103. What's the weirdest thing you've done for your high school crush/boyfriend?
104. Am I better looking than your high school crush?
105. Have you watched another couple making love?
106. Have you ever dreamt about me? If yes, what did you dream?
107. Do you have dirty talks with your best friends?
108. When was the last time you screamed at the top of your voice?
109. Who is your favorite cartoon character that you would like to play in real life?
110. Suppose you have $5 dollars for a day, what are the 5 things that you will buy?
Oh, wasn't it a lot of fun to explore your girlfriend's quirkiness?
Yayayay!
By the way, did you forget to flirt a little with your girlfriend?
Time to flirt in a different way!
Flirty questions to ask your girlfriend that gives her a tickle
---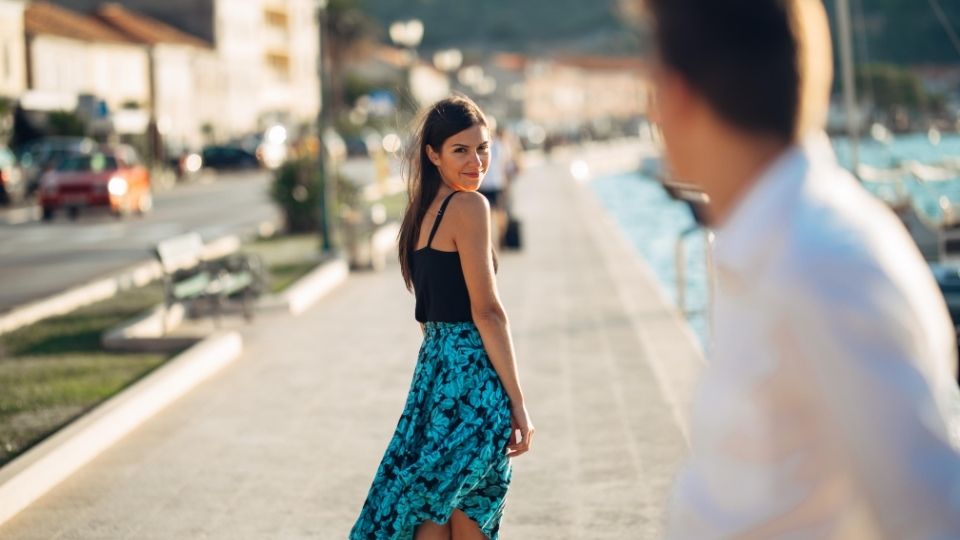 When you don't want to cross a line and sound too desperate or vulgar by asking about her dirtiest sexual fantasy, light flirtatious questions may result in a fun and wild experience.
When you flirt with her in an effort to get to know her on a deeper level or to take things to the next level of commitment, it will add on to the enjoyment quotient of the relationship.
So, ask these fun questions to your girlfriend and explore a new angle of your love and relationship.
111. What is your favorite body part of a man?
112. What personality traits in me turn you on?
113. When did you first fall in love with me?
114. Do you believe in the eyes saying more than words?
115. Do you believe that we met due to destiny?
116. Do you enjoy it when I shower you with compliments?
117. What is your favorite emotional attribute of mine?
118. What's the most fascinating thing about a relationship?
119. What does intimacy mean for you?
120. Do you trust me?
121. What's your favorite attire that I wear?
122. What do guys take for granted in relationships?
123. Do you believe in child adoption?
124. How do you like someone to show that they care for you?
125. Does the thought matter to you more than the final result?
126. Do you believe in love at first sight?
127. Have you ever been caught with a hickey?
128. Would you prefer to spend time with me at a cozy café or a nightclub?
129. How do you manage to look so pretty, every day?
130. Do you know every time I look at you, I forget to blink my eyes?
Oh, did you just notice her blushing like the rose-bud in the rain?
Remember, you must notice the cues that she is giving while you ask her these questions. If she gets uncomfortable, shift to another set of easy-going questions.
But if she is willing to play along, you've got a chance to make these relationship questions more exciting.
Freaky Questions to ask your girlfriend to set the mood
---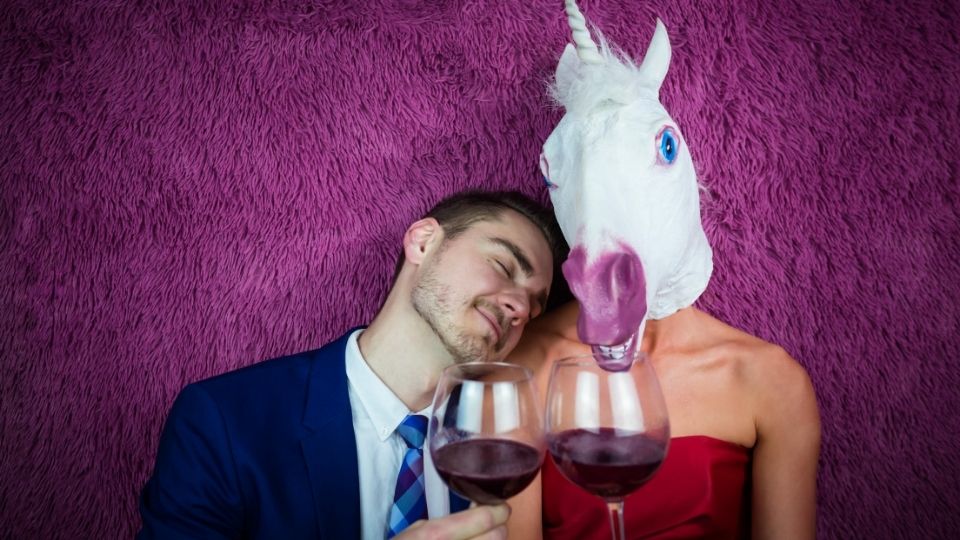 Having tested the waters, it'll be fun to play a game and turn on your partner.
Particularly, if you're in a long-distance relationship or want to spice things up, asking these freaky questions to your girlfriend can help you set the mood right and start a conversation that might not have happened without a little cue.
Let's find out more about your partner's sexual desires and fantasies.
Bring it on!
131. Do you like talking naughty or sexy?
132. Do you like the idea of getting drunk together and doing something crazy together?
133. How much would you rate yourself in kissing?
134. Would you entertain a good massage from a guy?
135. What is the sexiest outfit I can wear to turn you on?
136. What was your age when you first kissed and who was the guy?
137. How do you go to bed? What do you wear while going to bed?
138. Do you like the idea of being naughty in a public place?
139. How often do you check me out and what?
140. How do you imagine your honeymoon to be like?
141. In a week, how many times do you masturbate?
142. Would you mind if I kiss you while holding you on my lap?
143. Do you like being clicked naked?
144. Do you like being kissed on your neck?
145. Shaved guy or hair mad – what would you choose?
146. At what age did you start masturbating and how did you know it?
147. Would you like to cuddle and sleep?
148. What's the one thing you haven't told me about us making out?
149. Which make out session do you remember till date and why?
150. If I was on the bed with you right now, what would you want me to do?
151. What do you wish you could do more of to improve your sex life?
152. What was your first phone sex like?
153. Have you ever had anal sex?
154. Did you learn to masturbate by watching porn videos or by reading or from a friend?
155. Have you ever lived any sexual fantasy of yours? If yes, which one?
156. Do you own a sex toy?
157. Have you ever used a sex toy for sexual pleasures? If yes, which sex toy and how was your experience?
158. Do you enjoy exploring different sexual positions?
159. Which part of your body would you like to be massaged the most by me?
160. What do I wear in your dreams when you fantasize about me?
This was just a trailer of a full-blown love-making. If you want to call it a day, check out the following section.
Dirty questions to ask your girlfriend (Sexual questions to ask your girlfriend)
---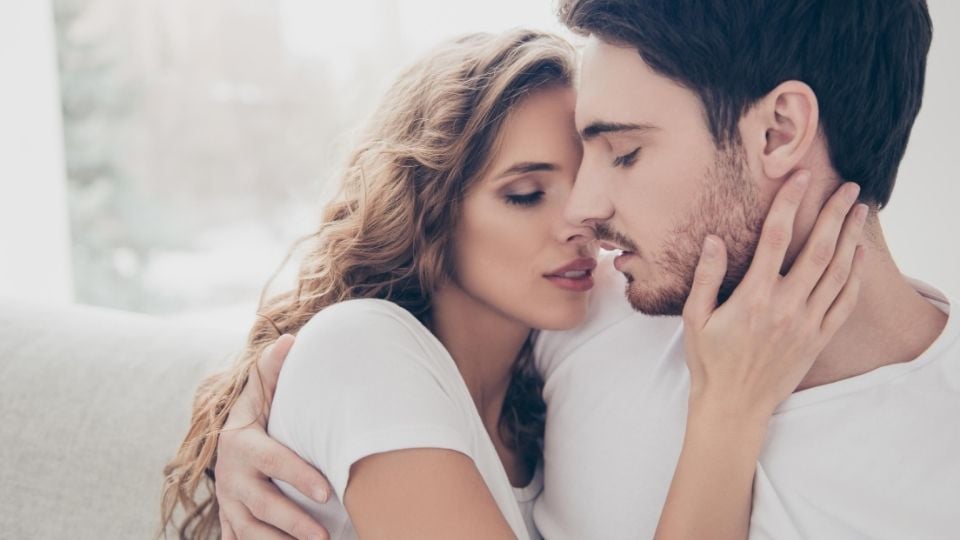 Most girls would not deny sexually intimate questions or your attempt to be a little naughty, if she is in a serious relationship with you.
After paying attention to her cues, if now you're sure that she is at ease with your flirtation, seize the day my friend!
Ask her some of these naughty questions and raise the hotness quotient.
161. What is the favorite part of your body?
162. What was your worst/best sexual experience?
163. Tell me one of your wildest sexual fantasies.
164. Do you like it rough or gentle?
165. Describe your feelings about our first kiss.
166. Do you like phone sex?
167. Are you a part of the miles high club?
168. Have you ever had a one-night stand?
169. What's one thing about your sex life that you don't enjoy?
170. What attracts you the most in my naked body?
171. Do you like strawberries and cream?
172. What's your favorite flavor?
173. In what position do you think you can orgasm most reliably?
174. What was your age when you lost your virginity?
175. What is the maximum number of times you've had sex?
176. What is the biggest turn on for you?
177. Your most favorite sexual experience involving me would be?
178. Which part of your body would you love to be kissed on?
179. Which sexual fantasy would you love to take pleasure in with me?
180. Did you ever have a dependence on something and if yes, what was it?
Did you just get an insight into her sexual expectations from you and the relationship?
Now, you know which strings to touch, when you both want to enjoy the pleasures of making love to each other.
After a healthy love-making, give her some warmth with these.
Deep questions to ask your girlfriend that dive straight into her heart
---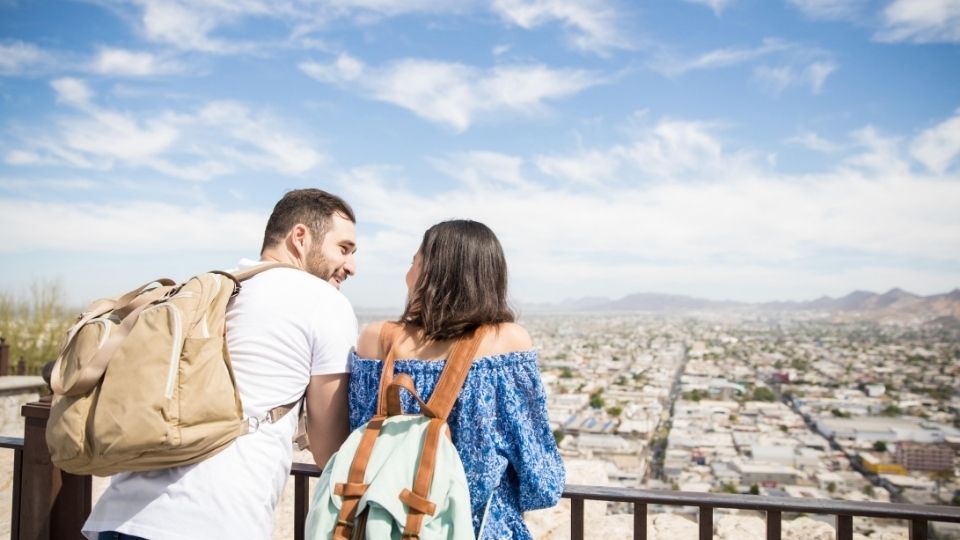 A healthy relationship asks two people to not only share their bodies with each other but also their souls.
You must peep into the soul of your girl and know her like nobody else.
She must feel comfortable to unveil her darkest and deepest secrets to you and get pleasure from a relationship that is built on trust, love, and respect.
So, let's take a look at these questions which will help you both grow in the relationship.
181. What is the one piece of advice that you have followed all your life?
182. What is a deal-breaker for you when you are dating?
183. Who is the one person you look up to for advice?
184. What is the one trait you want to remove from people's mind, about yourself?
185. Are you a believer in karma or fate or both?
186. What do you not like about growing old?
187. Are you always adamant about the decisions you make?
188. Do you think that you have a soul mate in this world?
189. Do you believe in equal gender ratio at workplaces?
190. What's your favorite thing to do when you want to relax?
191. What's the strangest night you've spent with a guy?
192. What do your friends call you?
193. Have you ever written a handwritten note?
194. Are you a heart or a mind person?
195. Have you recently completed a milestone?
196. Have you ever cheated on someone before?
197. What crosses your mind when you go off to sleep?
198. What is the one thing that motivates you to get out of bed?
199. Do you believe in mutual strength among couples?
200. What do you think is a serious issue but is commonly joked about?
201. Which family member you would love to not talk to ever again?
202. Do you believe in being an old soul?
203. Which is the greatest life lesson you've learned from your parents?
204. Do you like to be a dominatrix or a submissive sexual partner?
205. Have you ever had a one night stand with a complete stranger?
206. Have you ever developed feelings for someone you had a one night stand with?
207. Who's that someone you'd be grateful for the rest of your life?
208. What is something you fear losing the most?
209. What is the worst thing that your ex-boyfriend did to you in the past?
210. Do you still have feelings for any of your ex-boyfriends?
After a sneak-peak into your lover's soul, don't you feel a deeper connection with her?
Remember, a relationship only thrives when two souls are willing to stay together with mutual trust and love.
Haaash! Enough of these heavy talks!
Shift to a lighter one, also a happier one…
Good Questions to ask your girlfriend to keep the conversation flowing
---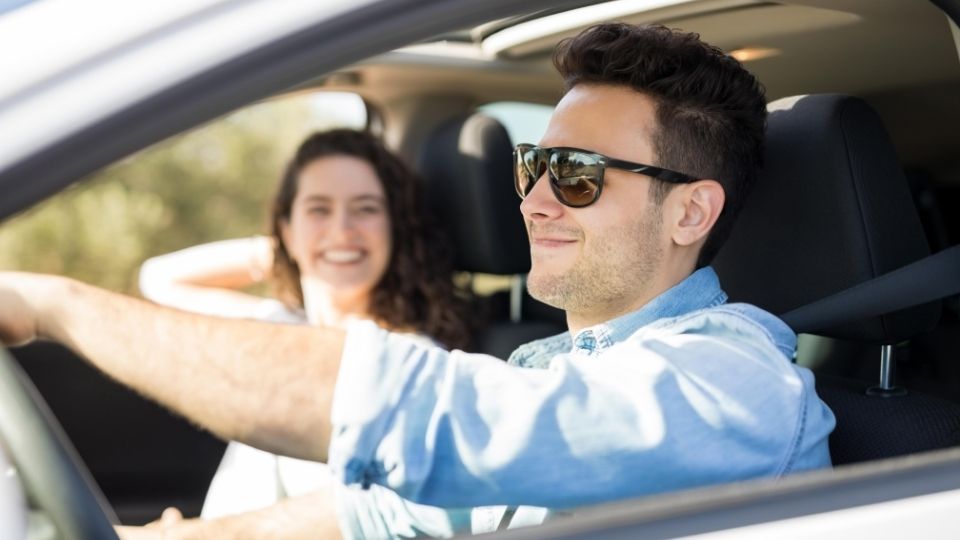 This list of questions will not only help you keep the conversation flowing but also come as a rescue for a good conversation starter when you are out of topics.
211. What makes you feel the happiest?
212. What are the top 3 priority goals on your bucket list?
213. Can I bring you closer and cuddle with you?
214. If you could hold onto a moment for the rest of your life, which moment would it be?
215. If you had to give me the biggest surprise of my life, what would it be?
216. Which season of the year do you look forward to the most and why?
217. What's the most important thing a person can do to make you feel special?
218. Do you have a motivational phrase or saying that gets you through hard times?
219. Is there any place you always wanted to go with me?
220. What is your most loved part of our relationship?
221. When was the last time you had a beautiful evening?
222. What is the biggest surprise you've ever received from someone?
223. Describe what your dream home looks like?
224. Which incidents in life made you a stronger person?
225. Name one place that makes you feel home?
These happy questions must be giving you a feel of paradise.
Don't you think you should now play the role of a good boyfriend and do what's most expected from you as a lover?
You still didn't get it?
Ask these
Romantic Questions to ask your girlfriend that will make her fall in love (once again!)
---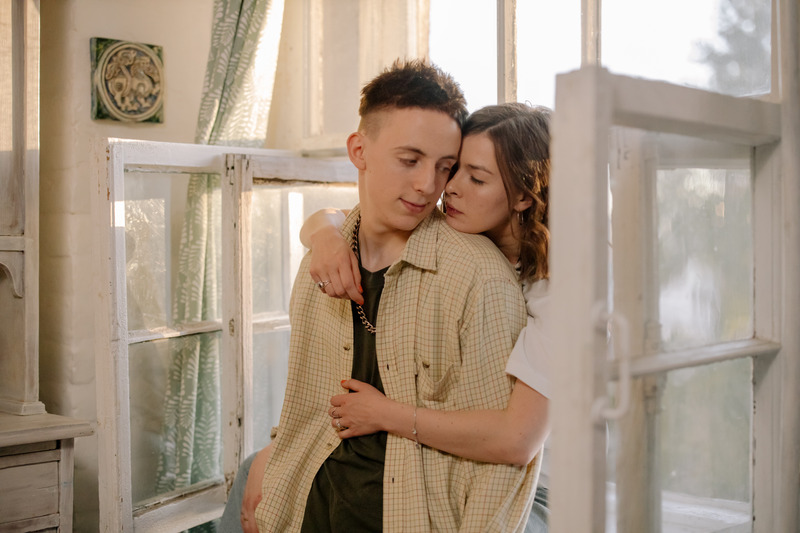 "All of me loves all of you…" have you said many such romantic things to her already?
You should now discover what more romantic moments she expects to live with you.
These 20 questions will lead your way to her heart.
226. What is the most thoughtful gift you have ever received?
227. What is your idea of the perfect date?
228. How do you imagine your love life to be?
229. Which is your most favorite date of ours?
230. Where would you like our next date to be at?
231. Which song will you call 'our song'?
232. A song that defines our relationship?
233. What is your dream wedding proposal like?
234. Have you ever had a random stranger impact your life?
235. What's your favorite piece of clothing in your closet?
236. What are you looking forward to, over the next few months, in our relationship?
237. Do you believe in looks over intelligence?
238. What's your favorite nickname?
239. Do you call yourself a hopeless romantic?
240. What's your favorite love story in history?
241. Will you take the offer of letting your significant other go in return for unlimited money?
242. How do you define love?
243. When did you realize you have fallen in love with me?
244. Do you prefer me to wear cologne or without it?
245. What about me attracts you and why?
Love is in the air!
To retain the charm in the relationship, adore her, and make her feel lovable.
Cute questions to ask your girlfriend and make her weak in the knees
---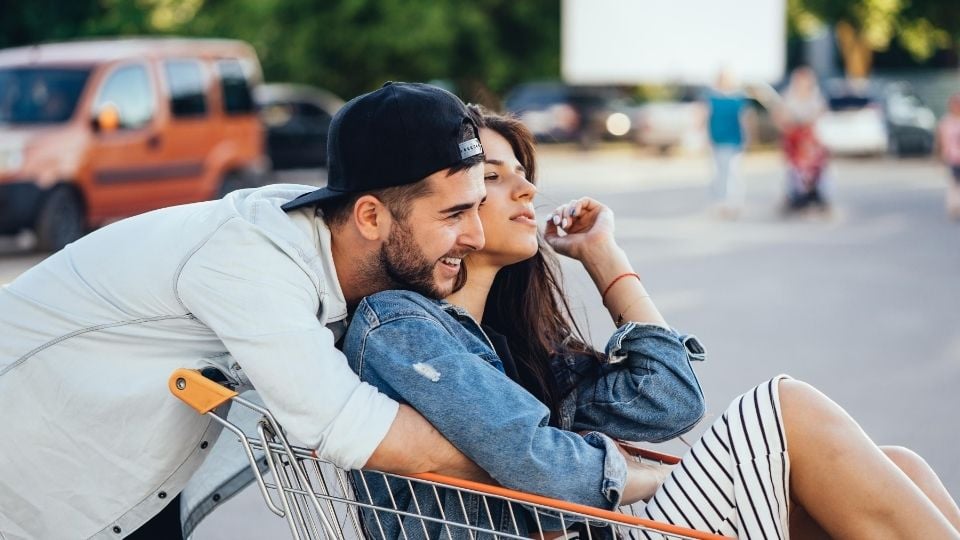 Like the sweet fragrance of a lily elevates its beauty, you must add a dose of sweetness to your relationship with your girl to maintain the love and beauty of a surreal connection.
These cute questions will help you achieve your desires.
246. How many kids do you want in the future?
247. Do you get butterflies when I walk into the room?
248. Do you mind when I call you just to hear your voice?
249. Would you like to meet my parents?
250. Describe me in one word from when you first saw me?
251. What's the one thing that I do that really turns you on?
252. What's the secret behind your sexy shape?
253. What do you think of when we cuddle?
254. What's the greatest drug for you?
255. Are you addicted to me?
256. Name a celebrity who resembles me?
257. What's your favorite word and why?
258. What do you imagine the most when we are together?
259. What does your dream future look like?
260. Would you mind if I want to give you a piggyback ride?
If you could see a smile flashing on her face…Congratulations, your efforts were successful!
But don't just stop there. Not yet.
Keep going with these
Random questions to ask your girlfriend when you are out of topics
---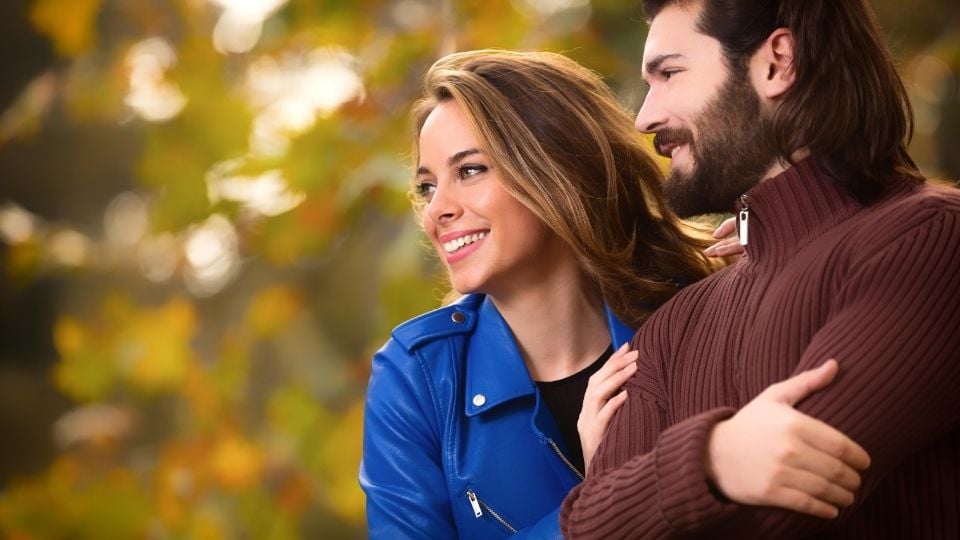 Often goal-oriented questions lead to monotony.
This set of random questions will give you an escape and keep you grounded.
261. Do you wish I had asked you out sooner?
262. Do you think girls can also ask a guy out first?
263. What would you name your YouTube channel?
264. What's your most irrational fear?
265. What's the most useless app on your phone?
266. Which famous artifact do you want to see up close, someday?
267. Do you have those phases where you listen to cheesy songs and watch corny movies?
268. Do you like swimming?
269. Have you ever used a fake I.D?
270. Are you a 'going for walks' person?
271. Do you like staying away from home?
272. What's your favorite home-cooked meal?
273. Who helped you survive high school?
274. Do you like trying weird food combinations?
275. Movies with or without subtitles?
276. What's your most favorite language?
277. When was the last time you gave someone a second chance?
278. What do you desire more in life: stability or adventure?
279. Did a lesbian ever asked you out or hit on you?
280. Are you a cat person or a dog person?
Wait! Wait!
You've still not reached the end.
The best relationship questions to ask girlfriend are yet to come…
Best Questions To Ask A Girlfriend Over Text
---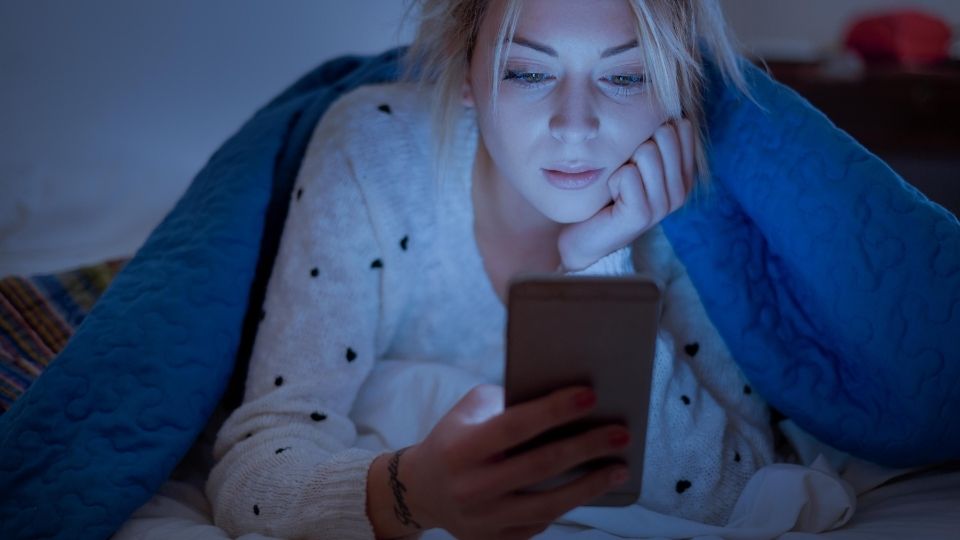 Do you realize texting can be of great benefit to you?
Let me tell you why!
You can ask some very important questions that you may shy away from asking your girl in person.
Grab the opportunity and make the most of it.
281. Which day from your life would you desire to relive?
282. What is that one initiative I must take to improve our relationship?
283. Is there anything you wish to say to me but you restrict yourself?
284. Can you share your deepest secrets with me without hesitation?
285. Do you feel valued in our relationship?
286. If I had to calm you down, what works the best for you?
287. Would you like to tick off things on your bucket list with me?
288. Do you allow yourself to feel vulnerable in front of me?
289. Do I make you happy enough?
290. Where do you see our relationship going in the next 5 years?
291. Have you found your purpose in life? Are you working to fulfill it?
292. Would you mind if I fall in love with you each day more than ever before?
293. What is your thought about an ideal birthday?
294. Are you close to your family?
295. Suppose you are on a desert island, what are the 3 things you will bring with you?
296. What did you ask from Santa last Christmas?
297. What are the top 3 things on your bucket list?
298. What's on your current Netflix Watch list?
299. What would you ask me if you knew the answer would be "Yes"?
300. What's the biggest turn-off for you?
Didn't you have a lot of fun acquiring answers to some weird, cute, and sexy questions?
Yayayay!
To keep relationships alive, stay curious to discover each other through these innumerable relationship questions to ask girlfriend.
But, this list of questions should not limit your creativity. Go ahead and ask questions that are not on the list but in your heart.
But remember, the love potion in your relationship can soon dry out if you don't keep refilling it. How can you do it?
Here are some tips to keep the fire in your relationship burning.
5 Tips to Spice Up Your Relationship
---
1. Escape from the mundane lifestyle!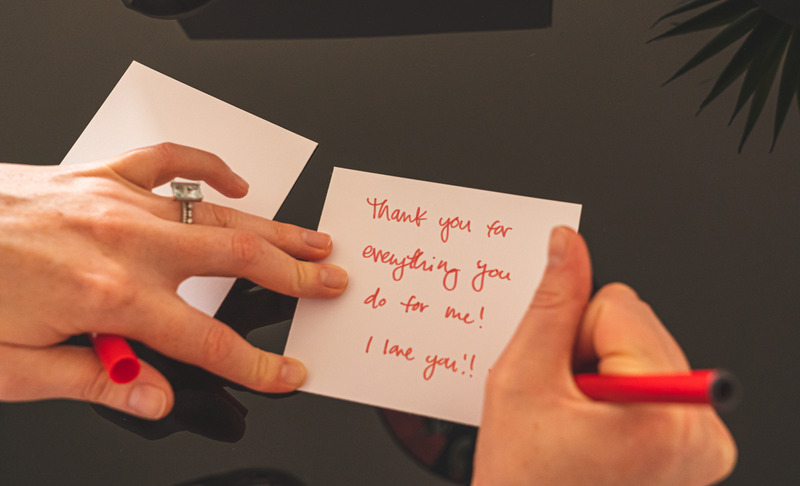 Don't ever let boredom strike in your relationship.
Keep surprising her with little things to create a house full of good memories.
Plan dinner dates, cook your partner's favorite meal or send a handwritten note to her, but don't forget to make your girl feel special (every once in a while!).
2. Spend some intimate moments together.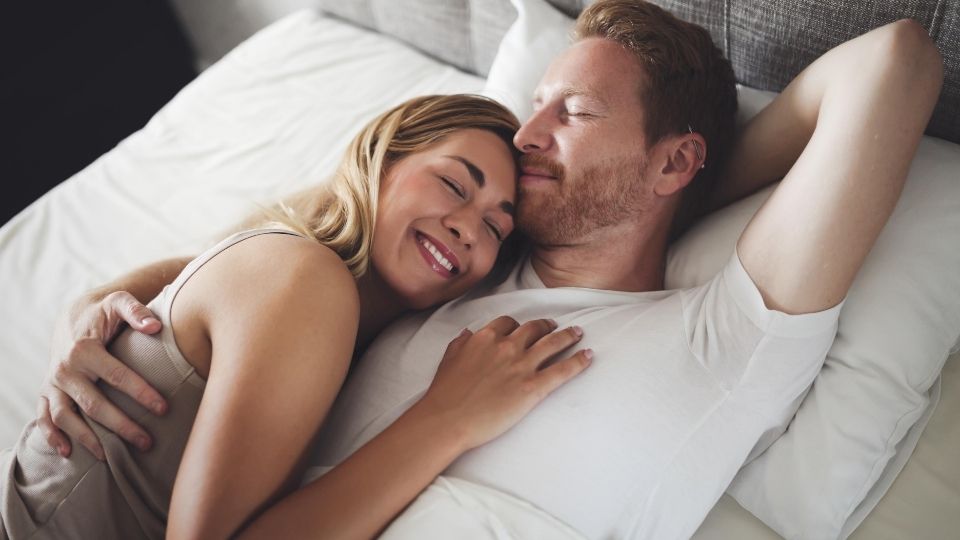 Intimacy need not imply sex all the time.
Sometimes, simply cuddling on the couch with your loved one and having a great conversation can be blissful.
TIP
Try hugging her from the back with a rose or a bouquet of roses when you get back home from work. 😉
3. Compliment her for little things.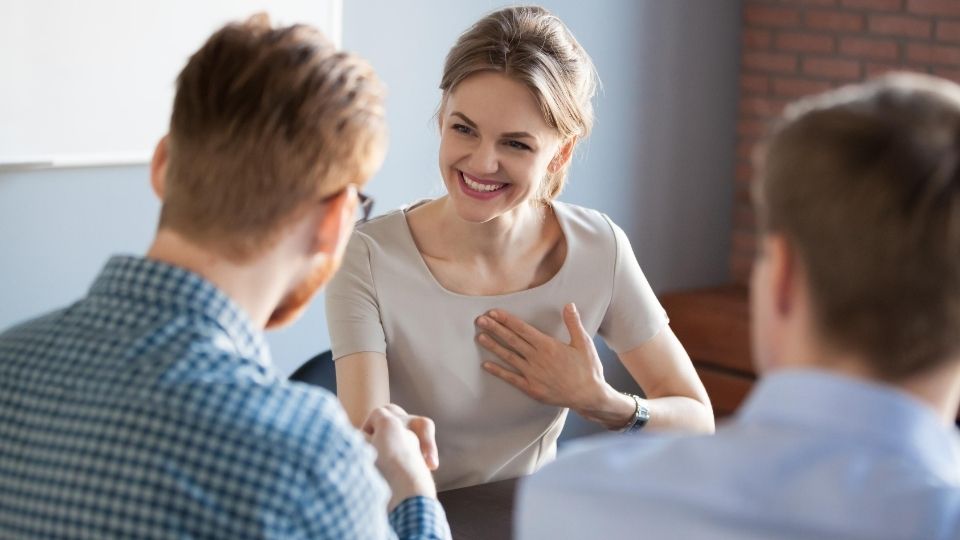 Girls fall in love with guys who can bring a smile on their face. For every little effort that she takes for you, you must compliment her.
"This is the most amazing lasagna I've had in my entire life."
If she dresses up for a date night in your favorite color, take the opportunity to comment on how beautiful she looks.
4. Talk about your goals and dreams.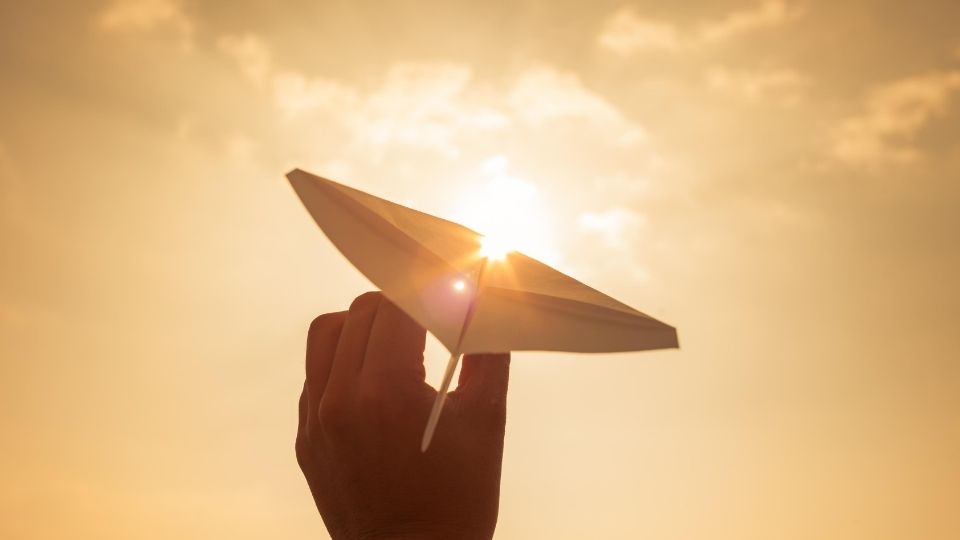 Couples who discuss each other's aspirations and dreams, also learn to motivate each other to achieve them.
Listen to your partner when she talks about her goals. You'll also notice her eyes twinkling and that my friend, is the real bliss!
You must also involve her in your journey of achieving your dreams and goals.
After all, partners are referred to as soul mates for a reason. Isn't it?
5. Log off from the devices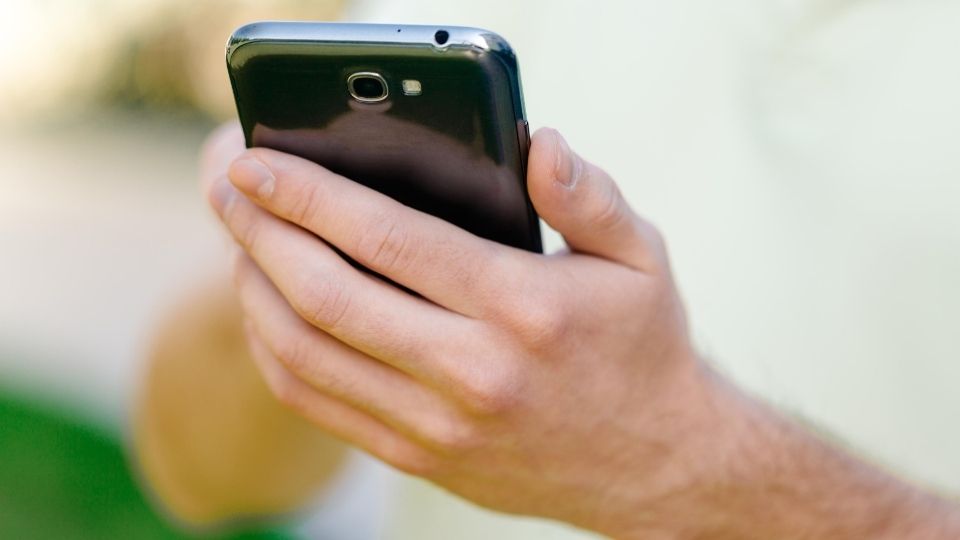 Technology can be our best friend and worse enemy, depending on how you use it.
Trust me, there's nothing worse than losing your partner to his/her phone.
So, unplug all the devices and spend some personal time with her. Apart from the little surprises, what she craves for the most is your time and attention.
Don't make her feel unheard while she is discussing her day with you. Pay attention and I promise, you will have her heart!
6. Create a love tradition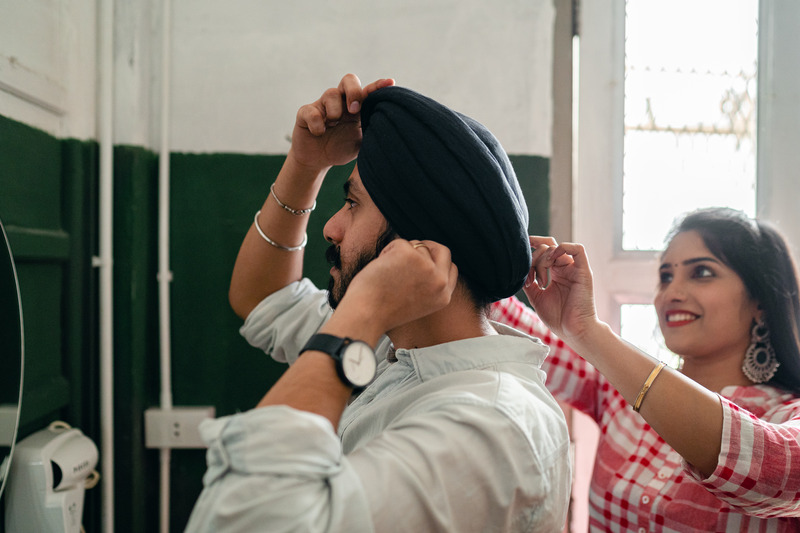 Oh, yes.
They are a thing.
A tradition that's just for you both like a romantic movie night every week or trying a new adventure every three months. These traditions will not only help you rebuild excitement in your relationship but will also make you look forward to spending time with each other.
You can get more personal by trying a new sex position or even a new sex toy! 😉
Over to you…
Remember, conversations are powerful!
Extremely powerful.
It can introduce you to a person's most hidden layers without making them feel vulnerable.
You just need to steer the conversation with the right questions!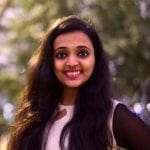 Surabhi Kedia
Surabhi has a deep passion for words. She puts her heart and mind into whatever she pursues and craves for creative ventures. She has always been keen on creating original content that can make a difference. In her experience as a content writer, she has had the opportunity to work on several fields with Psychology being her favorite. Surabhi says, words have the power to transform the world, better than a sword. So she hopes to contribute her bit to this revolution. At TheMindFool, she feels lucky to have the opportunity to share content capable of bringing about a change in the lives of the readers.