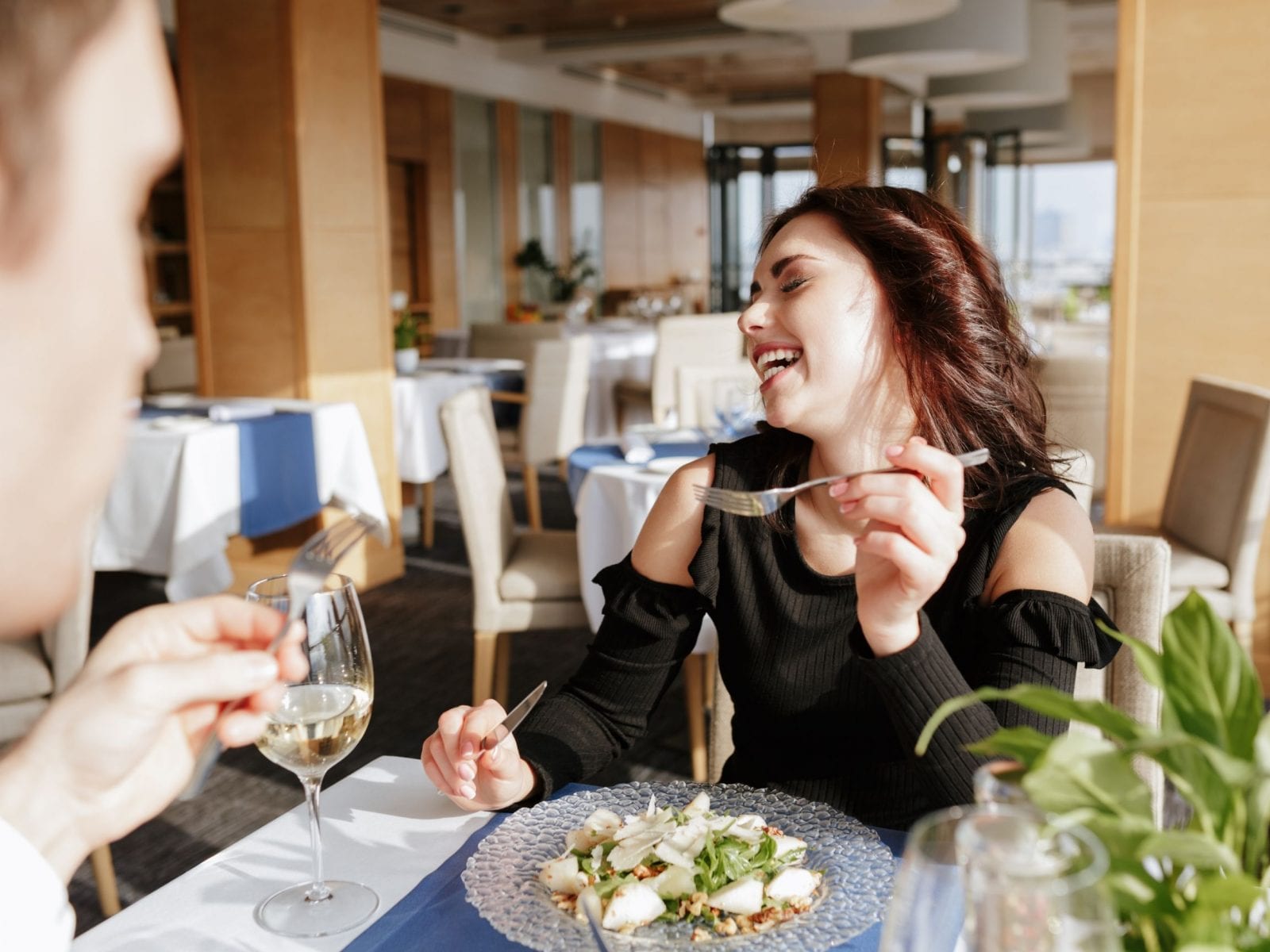 If you are looking for questions to ask a girl, there's a high possibility that you are experiencing either of the two situations:
You have a date and you have literally no clue how to start a conversation.
Or
It's been a while you both are talking and you are out of ideas about how to keep the conversation flowing.
We all desire deep conversations but not all of us know the type of questions that we must ask to trigger a conversation. Plus, the fear of embarrassment and rejection further holds you back.
So, if you are trying to catch up with the girl of your dreams and don't know how to craft great conversation starters, you are most likely to fail.
That's why we have compiled this list of questions with different sub-headers so that it can come in handy in every situation. It will help you cast an impression on the girl and show your interest in taking the relationship ahead.
So, let's begin with some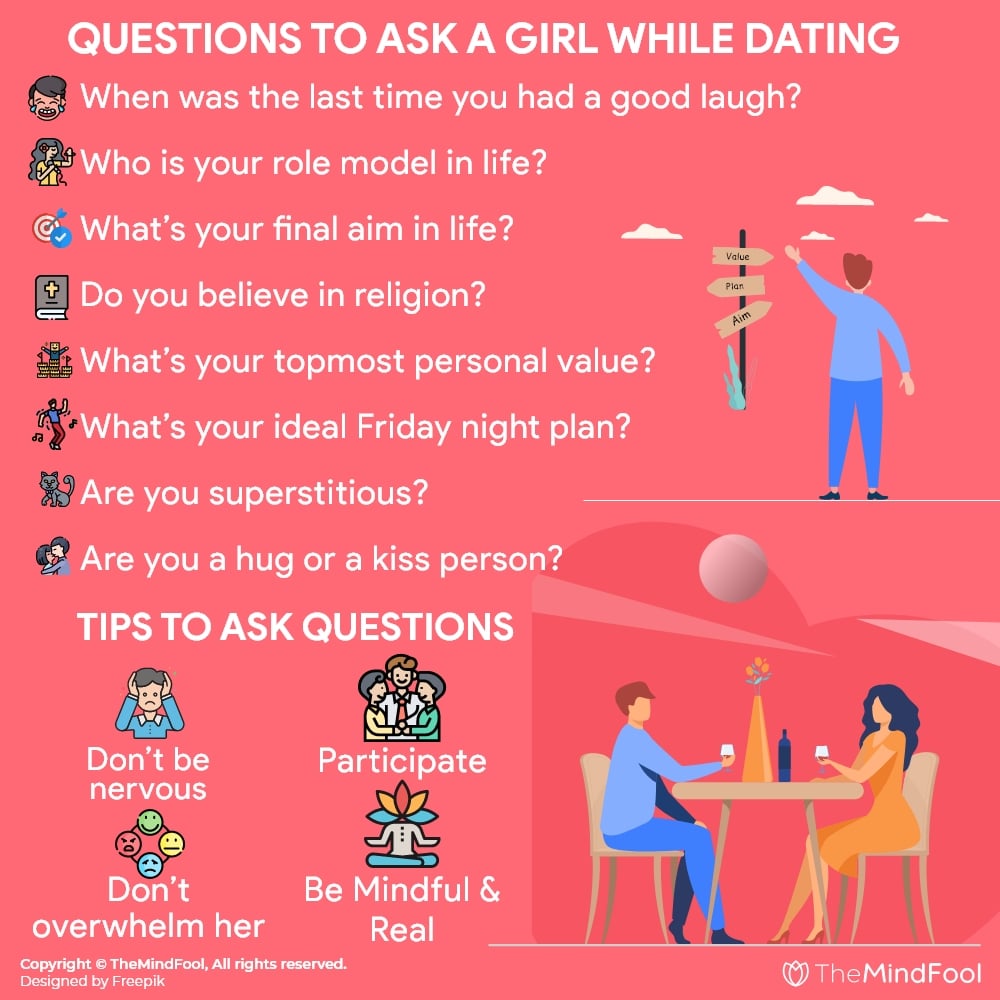 Good Questions To Ask A Girl and Kick-Start A Conversation
---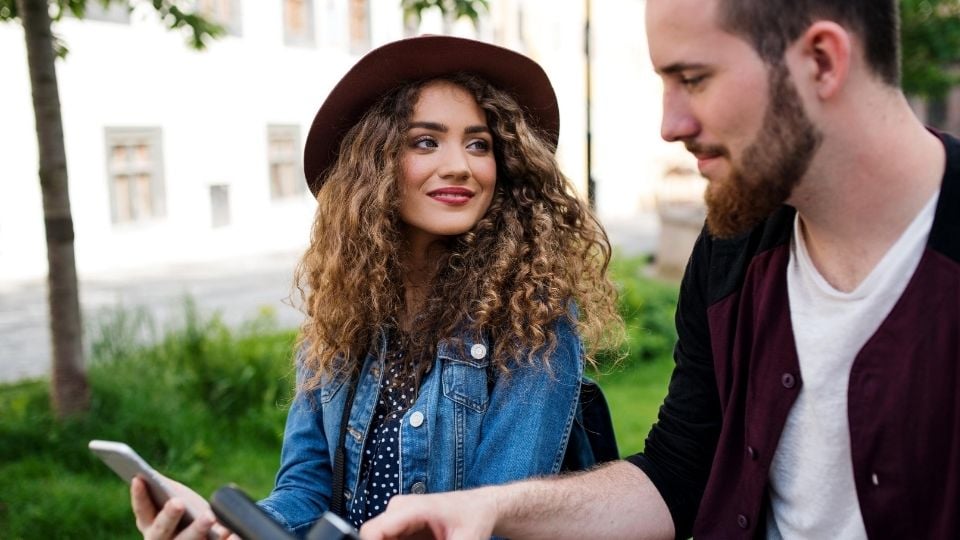 Crafting Good conversation starters is an art – an art that can immediately put you in the spotlight.
Especially when most men are terrible at it! (I mean it, TERRIBLE!)
Start with basic questions but don't get into the trap of small talk. It kills the conversation.
Aim to know her and start with these questions to ask a girl you like
1. Where did you grow up?
2. What kind of music makes you groove?
3. What is the one moment of your life you will never forget?
4. What matters to you more: Looks or brains?
5. What's the definition of a perfect weekend for you?
6. Who are you closest to in your family?
7. What can make your mood better almost instantly?
8. Do you believe in superstitions?
9. Are you old school or today's diva?
10. What's one skill you would like to master?
11. Are you an introvert or extrovert?
12. If you knew you had just one week to live, what would you do?
13. What's your favorite day of the year?
14. What's one place you would like to visit every year?
15. What's the longest you have been away from home?
16. If you could time travel, where would you go?
17. What's your favorite disney movie?
18. Mountains or beaches: What would you pick?
19. Have you ever cheated someone?
20. What is the one philosophy you follow in life?
21. Do you like your job?
22. What's one thing that attracts you even if it's wrong?
23. Do you like to stay in or party out on weekends?
24. What's one thing you look for in a man?
25. If you were the only human on Earth, what would you do?
26. How has things changed since past year?
27. What's one word that you hate?
28. Love or Money: What would you choose?
29. What is your favorite color?
30. What is the one thing you cannot live without?
With this, you have set the tone.
Before going ahead, lighten the environment with some
Funny Questions To Ask A Girl and Make Her Laugh (Fun Questions To Ask A Girl)
---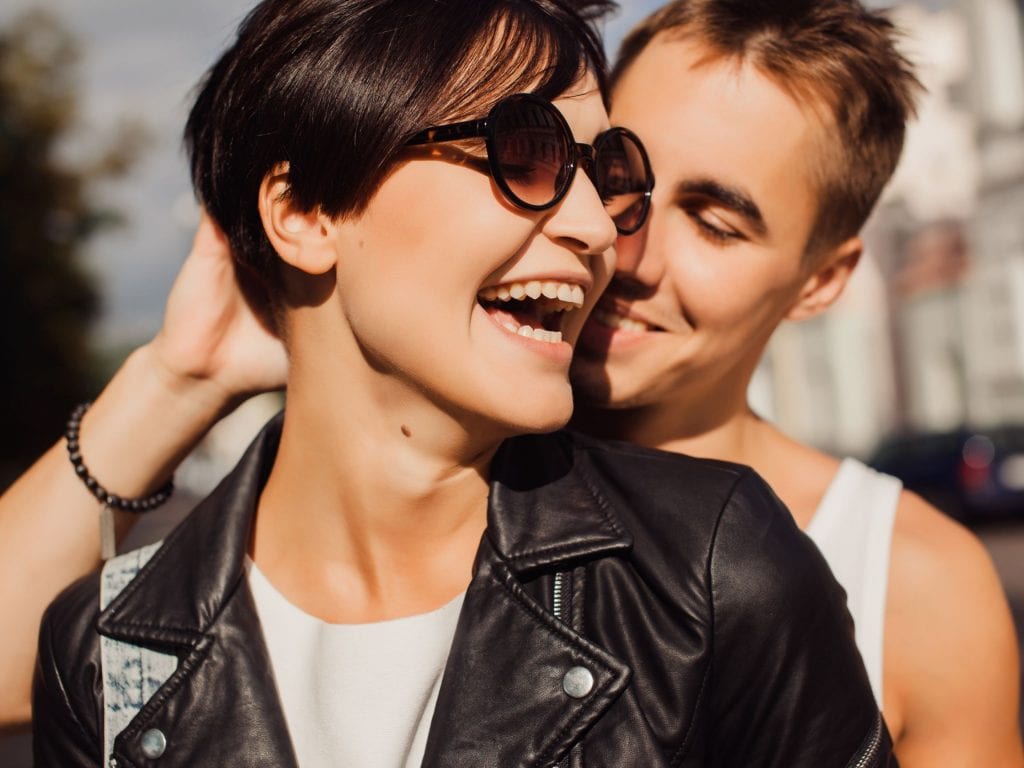 The right sense of humor can be a great conversation starter.
There's no better ice-breaker than a good laugh – it bonds you both together, holds you in tough times, and can even uncover some deep-seated thoughts.
Plus, girls LOVE a man who can make her laugh.
So, engage in great conversations with these questions while she is all smiles (and laughter!)
31. What was the funniest moment of your life?
32. When was the last time you had a good laugh?
33. What is the cheapest pickup line you have ever heard?
34. What is your favorite hide and seek spot?
35. Can you do a magic trick?
36. Do you think bathroom singers can change the world?
37. Who's your favorite person to share food with?
38. What is the most adventurous thing on your bucket list?
39. Your favorite joke?
40. What would be the theme of your designed fun park?
41. What is your most favorite place to travel to?
42. What job do you see yourself do if you become famous?
43. What's the most embarrassing thing you've ever purchased?
44. What's the last thing you did for the first time?
45. What's your favorite classic comedy show of all time?
46. Any hilarious dream that you remember?
47. What's a funny nickname you would give your kid?
48. What's the silliest thing that somehow manages to scare you?
49. Who's your favorite superhero?
50. Do you like karaoke nights?
If by the end of this funny session, your girl is looking at you in awe.
Congratulations, you have already found your way in her heart!
After all, there's a reason why it's often said 'If you can make a girl laugh, you can make her do anything.' 😉
(If you know what I mean!)
With this, it's time to dive deeper with some
Interesting Questions To Ask A Girl To Get To Know Her Better
---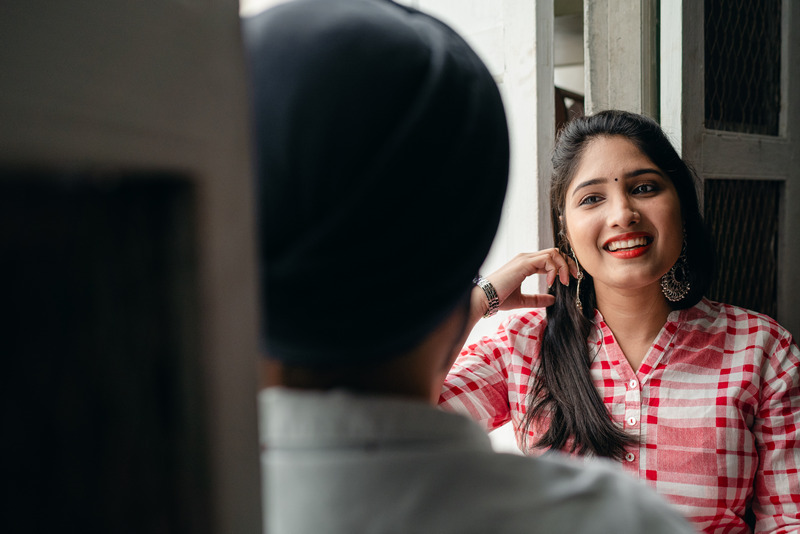 Whether you are on your first date or fifth, there's always a scope to know her better and this list will assist you in the process.
The great thing about these questions is that they do not intrude on your partner's personal space yet allow you to explore beyond the surface level.
51. If you can live anywhere in the world, where will it be?
52. What's the biggest surprise you've ever received?
53. What do you do in your free time?
54. What is your favorite ice cream flavor?
55. What is your favorite tv show of all time?
56. What is your favorite movie of all time?
57. Who is your favorite cartoon character?
58. What's the most interesting story you have ever heard of?
59. What's the most interesting moment of your life, till now?
50. Are you a cat or are you a dog person?
61. Would you go for horse rides in the country field, if given a chance?
62. Who is your role model in life?
63. Who is your favorite person in the family?
64. What would you do with a cash box that gives you unlimited money?
65. Are you a taco or a burger person?
66. If given to choose, pizza or pasta, or both?
67. What do you really like about your culture?
68. What's your lucky number?
69. What's the first curse you think of when someone is mean to you?
70. What is the one thing you would agree to change about yourself?
71. What is the one thing you would want to change about your parents?
72. What is the most special gift you have ever received?
73. If you could only eat one food for the rest of your life, what would it be?
74. What is your favorite memory of high school?
We also prepared a fun list of questions to ask a guy, just in case you want to be prepared with the questions! 😉
By now, you must know the likes, dislikes, choices, and preferences of your girl.
But that's not all she is made of.
There's more.
It's time to delve into the depths with some
Personal Questions To Ask A Girl That Will Bring You Closer
---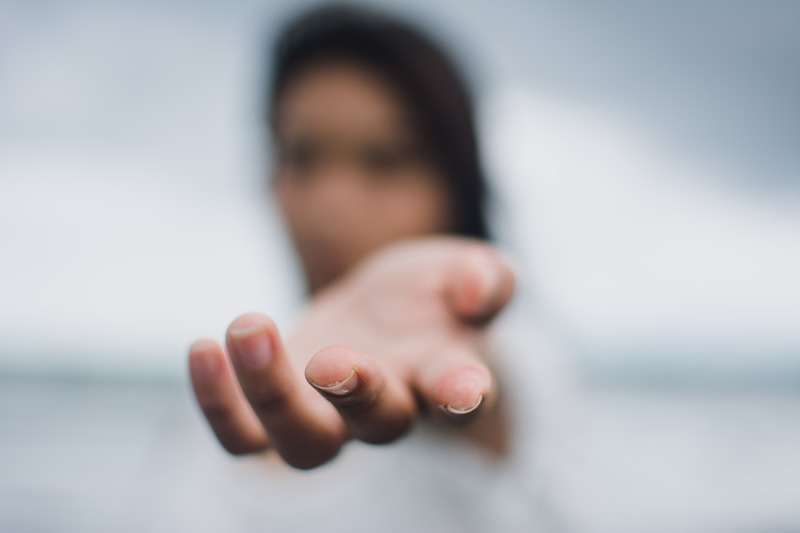 To be able to figure out whether or not you both will share a healthy relationship in the future, you need to know her. Like REALLY know her.
It's only possible when you have some thought-provoking questions to ask.
Just like these:
75. What was the most embarrassing moment of your life?
76. What's the craziest thing you've ever done?
77. What's your favorite day of the week?
78. Which place do you love spending your free time in?
79. Are you a book or a movie person?
80. School or office, preference?
81. Are you comfortable crying in front of people?
82. Do you like being in front of the camera?
83. Why do you think people might not like your family?
84. Do you believe in religion?
85. Who would you like to live with if given a choice?
86. Do you like the job your parents have?
87. What's your favorite quality in a human?
88. What do you like the most about your best friend?
89. Where do you see yourself in five years?
90. Do you want to go to the past and change anything?
91. What is the one thing you want your future to definitely have?
92. Are you on any online dating platforms?
93. What do you dislike about your upbringing culture?
94. What's the best thing about being a woman?
95. Have you ever had a joke that went too far?
96. Have you ever been admitted to the hospital?
97. Have you ever had any close to death experiences?
98. Have you ever been arrested?
99. Do you have any drunk nights that you can't remember?
100. What's your topmost personal value?
101. On what grounds do you prioritize your tasks?
102. What is your biggest goal in life?
103. What is your greatest accomplishment in life?
104. What is the best piece of advice you have ever received?
Haaash!
Lots of serious conversation…
Let's add chill with some
Weird Questions To Ask A Girl To Break The Gravity
---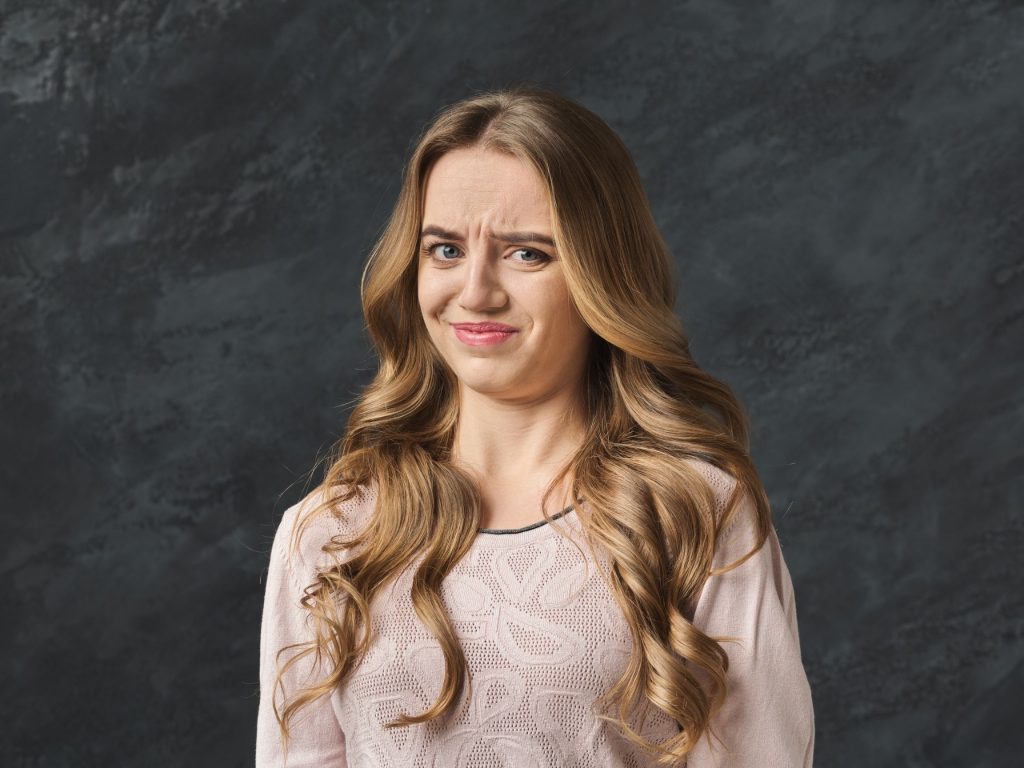 All that you have been asking until now is NOT the first time. She has been asked those questions before.
The only way to add your own touch to it is with these 'awkward questions to ask a girl' that are rarely asked on dates. Why? Because everyone wants to put up an image of a sensible man.
But hey, did you know girls are more attracted to guys who can join in on her weirdness?
105. What's the dumbest thing you have done in the last 24 hours?
106. What is one habit that you were surprised to get rid of?
107. What's your spirit animal?
108. Do you prefer texting or calls?
109. Do you re-read your texts or emails before finally sending them?
110. How often do you see yourself backspacing texts?
111. What's your ideal Friday night plan?
112. What is the one thing you will always have in your pocket?
113. What's the most unusual thing you are addicted to?
114. What's your favorite childhood cereal to snack on?
115. If I were a donut, what would you nickname me?
116. What would be your weapon of choice during a zombie apocalypse?
117. Would you enjoy building a treehouse in your garden?
118. What's the creepiest food dish you've ever had?
119. If you had the chance to make your brain live forever in a computer, would you take it?
120. Have you ever not spoken up but you think you should have?
121. Have you ever thought of yourself as your worst enemy?
122. Is lying to help a needy a bad thing to do?
123. Will you download an application that lets you call the shots for your future?
124. Have you ever met someone famous?
125. Have you ever received an award that you didn't want?
The answer to these questions is sure to break the boredom on dates. While some might raise your eyebrows, the others might trigger a laugh!
Remember, no girl wants to date a perfect guy, but a real guy.
Oh, looks like we forgot that we are preparing you for a date.
Because we haven't yet discussed
Flirty Questions To Ask A Girl To Make Her Blush
---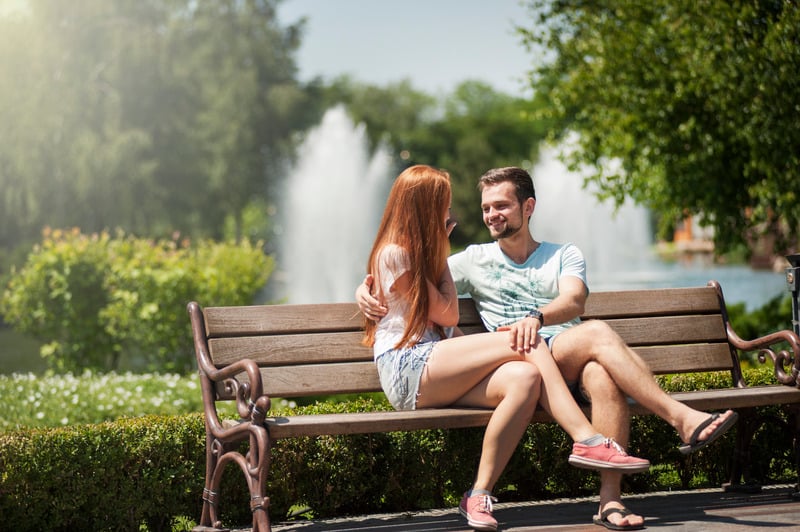 Healthy flirting can take you a long way.
Besides, it's a great way to know her boundaries and play a little.
Don't forget to notice the sly smile on her face while you are lost in her interesting answers. 😉
126. What is the sexiest compliment you've ever received?
127. What can I do to make you feel special?
128. What's your favorite compliment?
129. Do you like the idea of a romantic Friday candlelight terrace date?
130. Are you a hug or a kiss person?
131. Do you like to cuddle?
132. Do you like to go on dance dates?
133. What is your idea of an ideal date, if money isn't a concern?
134. How do you want your perfect partner to treat you?
135. Do you like the concept of blind dates?
136. What's a memorable gift that you received this year?
137. Do you like guys with beards?
138. Are you someone who enjoys long drives?
139. Will you ditch a date with me by faking a family emergency?
140. What qualities do you see in a man you have a crush on?
141. Which is worse, casual or committed relationships?
142. Do you agree with relationship exclusivity?
143. What is a deal-breaker for you, in a man?
144. What is the most romantic pick up line that has been used at you?
145. What are the personality traits you look for in a man?
146. What are your feelings about our first kiss?
Once you notice that she is willing to play along, don't shy away to raise the temperatures with these
Freaky Questions To Ask A Girl That Will Give Her A Tickle
---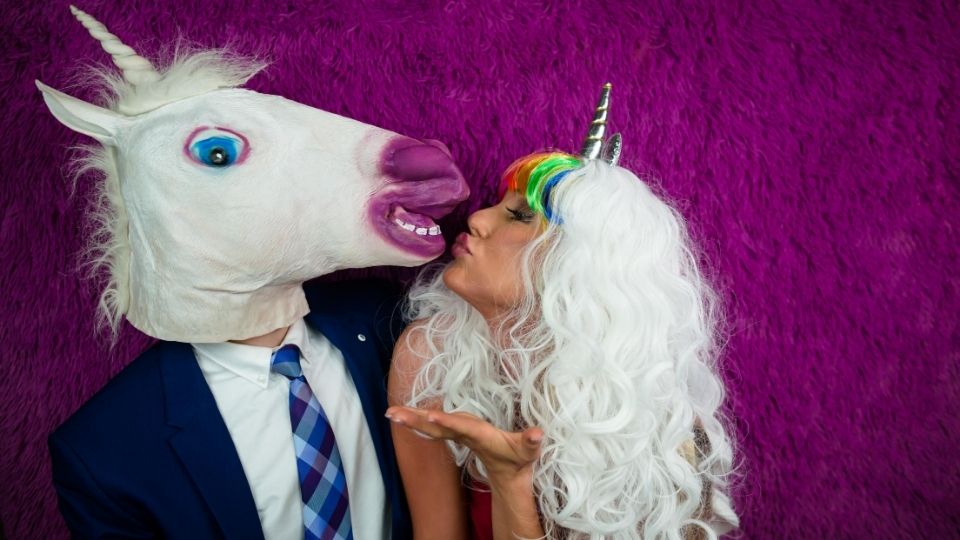 Freaky questions help set the mood.
You can take refuge in these when you want to turn her on and trigger some playfulness. However, be very careful, start with a few flirty questions, check her reaction, and then follow ahead.
Some girls take offense at it very easily.
But some enjoy it… Like really really enjoy it! 😉
147. Would you like to get watched during sex?
148. Do you think you are a freak in bed?
149. Do you get turned on while watching hardcore porn?
150. What is the freakiest or weirdest thing you have used to masturbate?
151. Drunken sex with a hot guy but don't remember it or sober sex with an ugly guy but remember it – what would choose?
152. What is the freakiest text you have ever sent to someone?
153. What is the weirdest place you have ever imagine having sex?
154. What do you think about spending the whole night naked but no sex, only touching!
155. Do like being controlled in sex? Or Are you the controlling kind?
156. Would you like to get recorded while having sex?
157. Periods on a beach or periods on a date – what would you choose?
158. Pee every time you stand up or poop every time you sit – what would you choose?
159. Would you rather have sexy lips or beautiful eyes?
160. What is your idea about pain and pleasure?
161. Do you enjoy the idea of having sex with guys older than you?
162. Spit or Swallow – What will you choose?
163. Do you like sucking toes?
164. What does your wildest sex-play look like?
165. Would you like to lick food off from your partner while in the play?
166. Do you ever feel worried about the thought of your partner not performing well?
These few questions are just for starters, if you want to finish on bed, you can take it forward with
Sexual Questions To Ask A Girl To Crank Up The Heat (Hot Questions To Ask A Girl)
---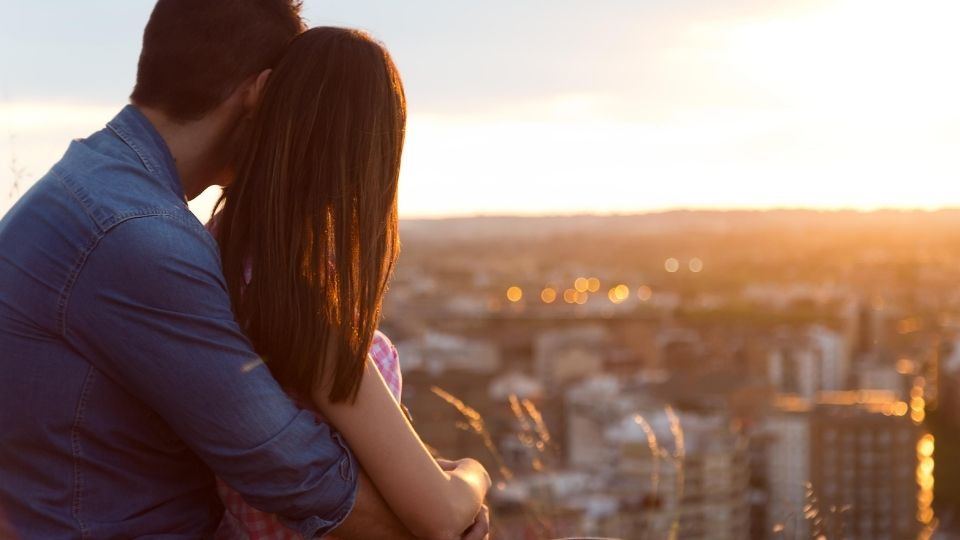 A girl who is looking at a serious relationship with you will not be offended at your attempt to be a tad bit naughty.
Instead, she will tune-in.
And none of us can deny that these 'dirty questions to ask a girl' also give you a sneak-peek to her sexual expectations.
So, ask away!
167. What is your favorite kind of foreplay?
168. Have you ever watched another couple make out in front of you?
169. Have you ever sexted?
170. How many people have you slept with?
171. What is the one kind of foreplay that can drive you wild?
172. Do you like dirty talk?
173. Do you like sexting?
174. What's your favorite sexual position?
175. Have you ever made out in a public place?
176. Have you ever been caught in action by your parents?
177. Are you a video call foreplay person?
178. Do you think long-distance relationships can be kinky too?
179. How would you describe sex in four words?
180. How do you like your men in bed?
181. What's your favorite position to sleep in?
182. What would your dream night be like?
183. Have you ever gone skinny dipping?
184. Have you ever refused a kiss?
185. Have you ever had a wet dream?
186. Are you a Netflix and chill person on a Saturday night?
187. Have you ever secretly sneaked out?
188. How is your sex life recently?
189. Do you think sex is important in committed relationships?
190. What is your favorite part of a man's naked body?
191. Do you like phone sex?
192. What are your views on one night stand?
193. How do you like sex – rough or gentle?
194. Tell me one of your weirdest sexual fantasies?
195. Tell me about one of your sexual experiences that you can never forget?
Now that you have gotten your hands dirty with these naughty questions, offer her some warmth with these
Deep Questions To Ask A Girl To Seal The Bond
---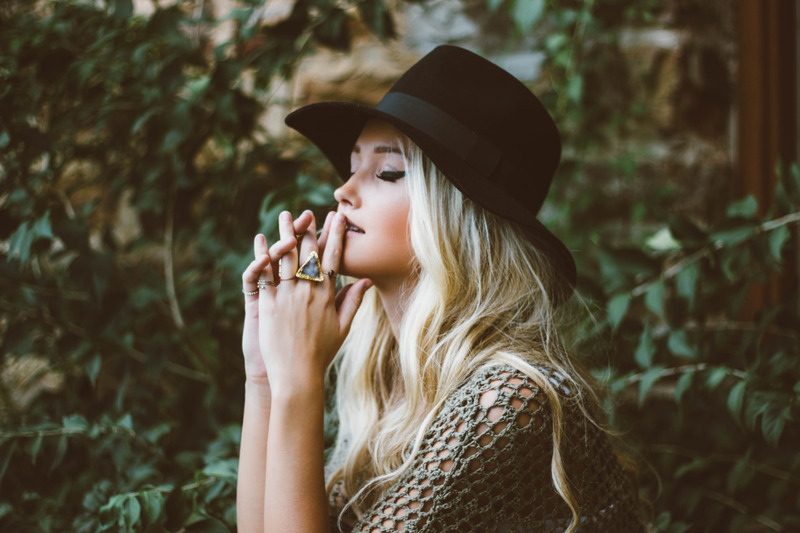 Deep questions early on in the conversation can intimidate her.
Thus, it's wise to first concentrate on building trust with all the questions cited above and then gradually reach here.
Well, as it's said foreplay is important. 😉
So, now it's time for some real action.
196. What is your biggest fear of all time?
197. What fictional character do you feel a connection with?
198. Have you ever found a relatable book character?
199. Who is the one person you would die for?
200. What is the one common thought that keeps you up at night?
201. Do you think physical attraction is as important as emotional attraction?
202. Do you believe in love at first sight?
203. What is the one thing that you dislike about yourself?
204. What is the one thing you dislike about the human race?
205. Do you ever want to become the CEO of a company?
206. Do you think we can do our bit in environmental protection?
207. Any childhood memory that you think defines you now?
208. Have you ever been bullied?
209. What is the one thing that people can do to annoy you?
210. Have you completely explored and discovered your sexual preference?
211. Have you ever been faced with gender biases?
212. Do you have any deep-dark secrets in the closet?
213. What makes you vulnerable at odd times?
214. What's the one thing you dislike about being a woman?
215. Who's the one person that you miss talking to?
216. What is your definition of success?
217. What do you think matters more than money?
218. What is the most unusual challenge you've ever faced?
219. Do you always pre-plan things?
220. What's the one spontaneous thing you enjoyed the most?
221. Do you believe in forever lasting friendships?
222. Do you have a school girl squad that you can't do without?
223. What's the one thing you'll find yourself always agreeing to?
224. What are the items on your bucket list?
If yo u have reached here, you should be able to finally make up your mind about your potential future with your girl.
Take it forward and tell her about your intent with these
Romantic Questions To Ask A Girl and Confess Your Love
---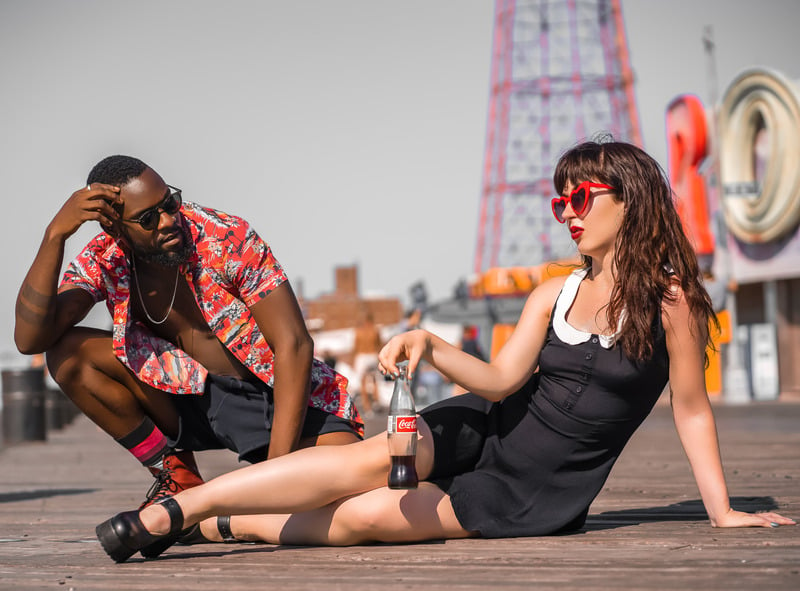 Every girl is different.
While some might love the idea of an outlandish beach date, others might want a more intimate setting.
So, if you want to impress her romantically, you need to know her romantic preferences.
In between, you can also sneak in a How will you react if I propose to you right now?
There's no better way of knowing what is in her head and accordingly plan your way ahead.
225. Which is your favorite romantic movie?
226. What makes you feel loved?
227. What is your idea of a dream honeymoon?
228. Do you enjoy celebrating special dates?
229. What do you think a romantic relationship should always have?
230. Do you see yourself married and with kids in the future?
231. Do you like romantic surprises?
232. Do you enjoy planning dates?
233. What you think is the best part of relationships?
234. Do you think relationships change you for the better?
235. What is your view on casual dating?
236. What has been your last innocent mistake?
237. Has any guy ever made you laugh so hard that you cried?
238. Do you believe in love being forever?
239. What's your most romantic landmark in the world?
230. Do you like handwritten letters?
231. How much thought have you put into your future wedding?
232. Do you believe that opposites attract?
233. What do you cherish the most in relationships?
234. Are you a breakfast or dinner date kind of person?
235. Do you trust love stories?
Oh, don't stop there, keep the love flowing with these
Cute Questions To Ask A Girl To Make Her Fall In Love
---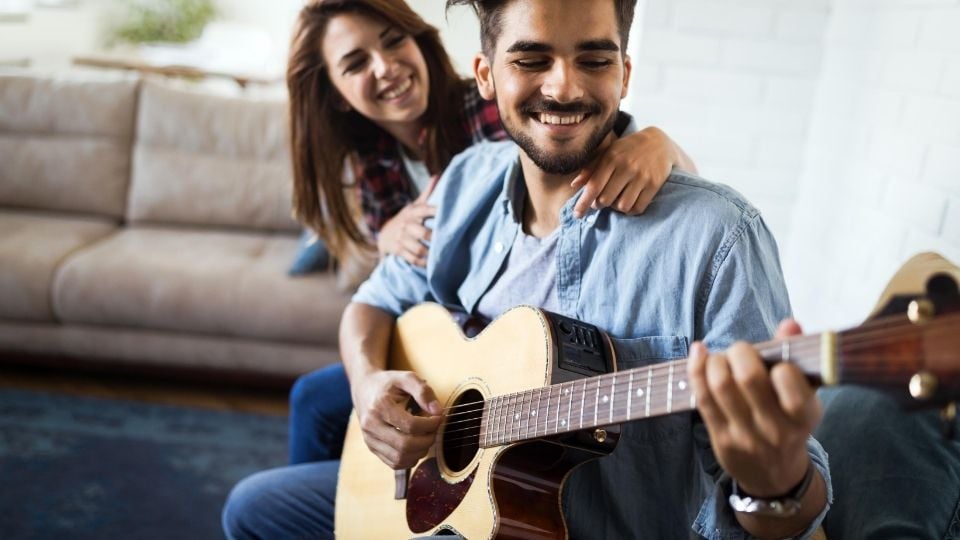 You have been subtly giving out hints of your love with the romantic questions listed above. Now if you wish to trigger some feelings in her, ask these cute questions.
It will not only cast a good impression on her but make her tickle in the heart (if you know what I mean!)
236. Your name is so beautiful… What does it actually mean?
237. Why are you so beautiful?
238. Your eyes keeps shining 24*7. What's the secret?
239. I hope you don't mind me being cheesy… because I can't help?
240. How can a gorgeous woman like you still be single?
241. Are you always this fun?
242. Would you go out with me on a movie date?
243. Why don't you tell me your favorite song… Let me sing it for you?
244. Do you sing in the shower?
245. Which is the one cartoon you still watch?
246. What does your favorite villain look like? (I hope not like me!)
247. What's the one thing you can't live without?
248. What is your idea of the perfect date?
Now that the confession is made amidst these cute questions, you will be spending more time with her. A lot of phone calls, messages, and a few dates later when you run short of good conversation starters.
Here's some more
Random Questions To Ask A Girl and Keep The Conversation Going
---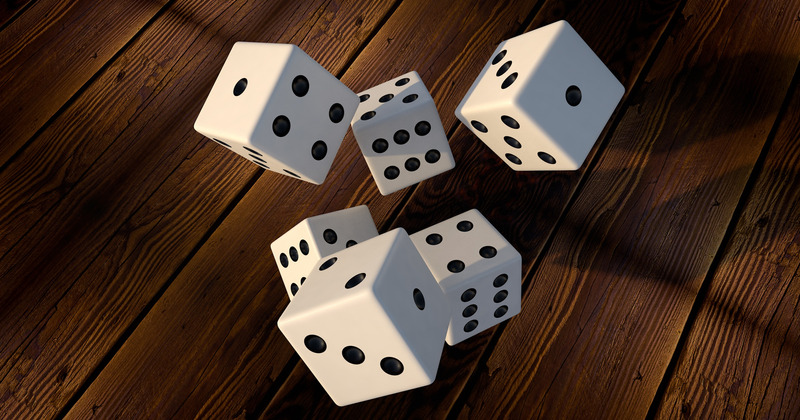 A prepared list of random questions can never go wrong.
Every time you are stuck in a conversation with a girl
Just pick a question and get started.
249. Do you like horror movies?
250. Are you a health enthusiast?
251. Do you think a couple should exercise together?
252. Grand Indian wedding or a small church wedding?
253. Do you like using makeup?
254. What's the oddest moment in your life?
255. What's a word that you dislike?
256. What's your favorite website?
257. Have you ever drowned?
258. Do you enjoy driving?
259. Do you enjoy playing online games?
260. Do you like cycling or trekking?
261. Do you think age always matches mind maturity?
262. Have you ever visited an orphanage?
263. What's the worst date you've ever been on?
264. Who are the people who would be a part of a blooper reel of your teenage years?
265. Will you take the chance to change your name?
266. What name would you give to your autobiography?
267. Are you a multitasker?
268. How often do you post on social media?
269. Do you feel different when people don't compliment you?
270. Do you watch the news daily?
271. Have you ever had to stay back after school hours as a punishment?
272. What is the stuffed animal you would like to hug and sleep?
273. What is the current status of your love life?
Even after making real efforts to spark great conversations, girls lose interest in you and leave you hanging in the air.
I am sure you don't want to be one of those.
So, hold the flickering flame with these
Great Questions To Ask A Girl To Keep Her Interested In You
---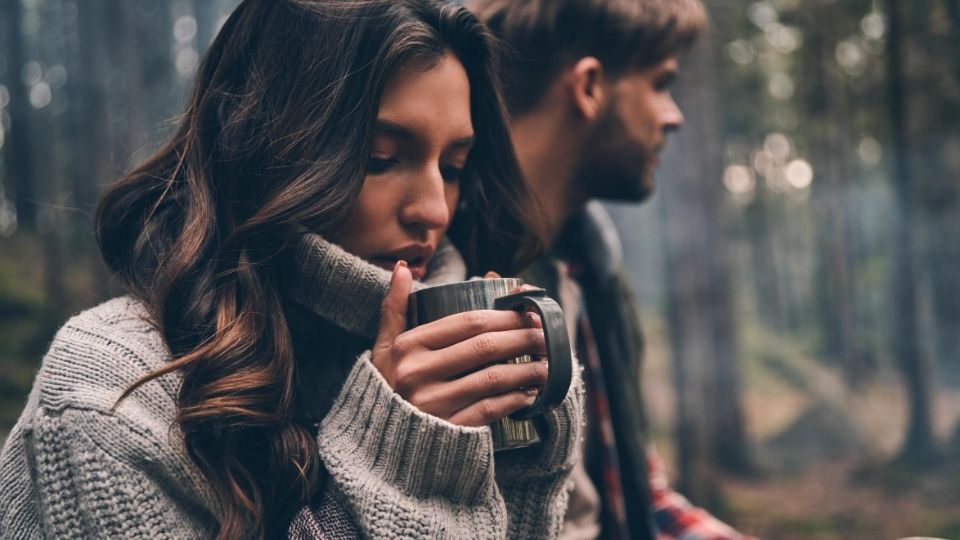 You have already asked all the questions that are there.
But she is shutting you away.
So here's a manual to keep you swimming.
274. Tell me some of your skills that no one knows about?
275. What's the most embarrassing thing that has happened to you in primary school?
276. If your house was on fire, what's the one thing that you will grab and run?
277. What is your dream destination?
278. Do you quickly jump to conclusions?
279. What's the best comeback you have ever heard?
280. What kind of joke offends you?
281. What's one thing you will be grateful for all your life?
282. What weird smell do you enjoy instead?
283. If you could right-click on people, what are the options that would pop?
284. Which sport do you play the most while growing up?
285. What's one lesson you learnt from your past relationship?
286. Who is your best friend?
287. Why are you both best friends?
288. What is the meaning of your name?
289. You look amazing, do you work out?
290. Who is your inspiration in life?
291. I am going out for dinner, do you mind joining me?
292. What's one thing you would like to change in me?
293. What annoys you the most?
All said and done.
When you go back home, there will be text waiting on your phone.
Hey, it was great meeting you.
So, how do you take it forward?
Fret not, we have got you covered! 😉
Start with these
Best Questions To Ask A Girl Over Text
---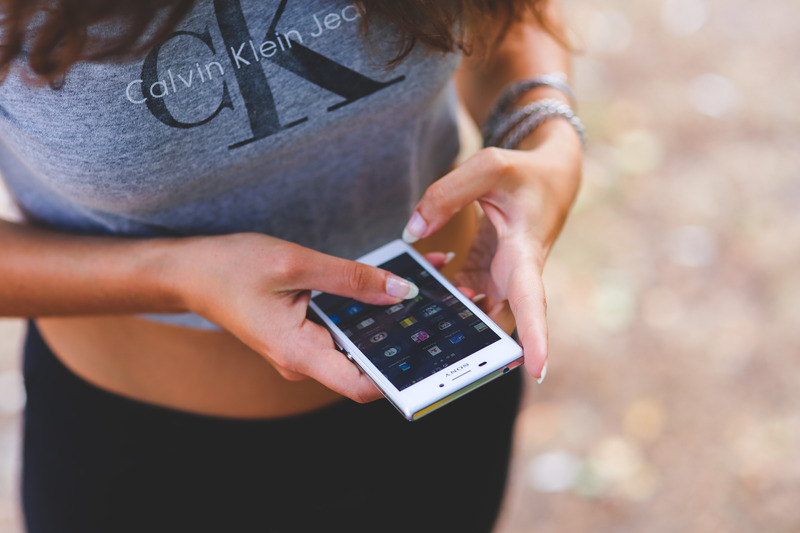 Text conversations can never replace face to face discussions. But that doesn't mean it has nothing to contribute to your love story.
Plus, there's a good chance that your girl feels strongly about you, now that she is texting.
You certainly don't want to blow it off.
So, be careful while you ask these questions and don't expect her to reply every second.
294. Do you enjoy romantic comedies?
295. Are you a Christopher Nolan fan?
296. Are you a maid of honor or a man of honor person?
297. What are the couple of new things you learned this month?
298. What was your new year resolution this year?
299. Do you enjoy doodling?
300. Do you listen to music?
301. Which is your favorite music band?
302. Do you have a single favorite food cuisine?
303. What's the one superpower that you want to have?
304. Which movie have you watched more than three times?
305. Do you get awkward when you get compliments?
306. Have you ever dreamt of being the president?
307. Which famous personality do you think should be the prime minister?
308. Are you a fan of the internet?
309. What's the one word you can never spell right in one go?
310. Do you think your personality matches more to a witch or more to a hunter?
311. Which animal are you most terrified of?
312. Can you go on for two days without any sleep?
313. What's your favorite song lyric?
314. What's your favorite season?
315. Have you ever reread a book twice?
316. Have you ever cheated on a test?
317. Have you ever had an imaginary friend?
318. What's your favorite timeline of history and why?
Wait, that's not all.
Here's some more
Follow Up Questions To Ask A Girl To Find Out If She Is The One
---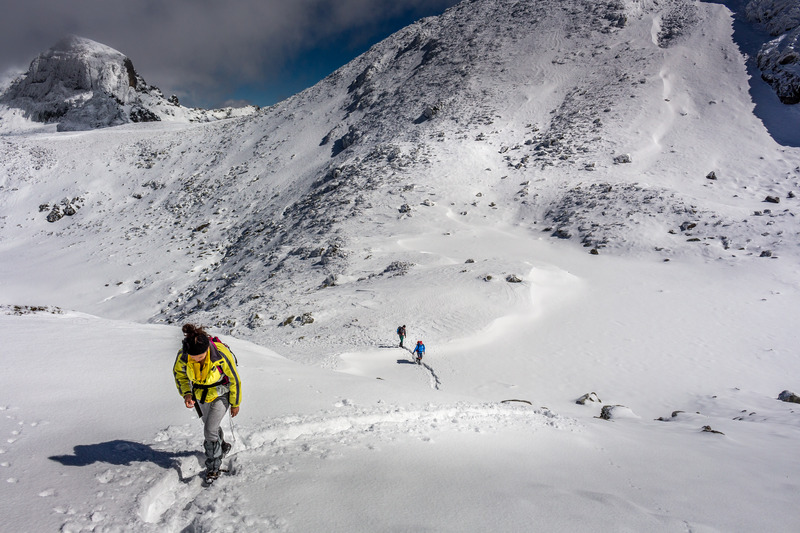 319. Are you a fiction or nonfiction kind of person?
310. Would you prefer a half-cooked or a half-burnt meal for breakfast?
321. Who do you think would make your bridesmaid squad?
322. Do you call yourself overly-sensitive?
323. Do you have that one friend who can read a book a day?
324. Who do you wish could be your twin but it isn't?
325. What's the one thing that you regret the most?
326. Do you call yourself pretty or beautiful?
327. Have you ever broken a law?
328. For whom would you break the law, anywhere and anytime?
329. Do you like politics or the use of it?
330. What is your favorite monument to build?
331. Do you believe in keeping expectations?
332. Are you a pet person?
333. What's the most out-of-the-box idea you've ever had?
334. Are you comfortable in silence?
335. Do you believe in apologies?
336. Have you ever truly hated someone and who?
337. What's your proudest moment in life?
338. Are you a morning or a night person?
339. Where would you want to settle down when you retire?
340. Where do you think you'll find yourself after college?
341. Do you think people don't understand you easily?
342. What will be your reaction if I propose to you right now?
343. What are your thoughts on starting a family?
344. Do you like kids?
345. What are your thoughts on marriage or moving in together?
346. Would you share responsibilities with your partner or want him to do all of it alone?
347. Would you kill for your children?
348. What are the three qualities you never want in your children?
349. Do you see yourself as a stay-at-home mother or a working mother?
350. Family or Career – what comes first for you?
Even though you have a list of good questions pre-prepared with you, it can still make you nervous.
It's definitely not easy to look in the eye of the girl of your dreams and keep up with the composure.
But it isn't so difficult either.
Here's how you can start –
6 Tips on How To Initiate A Conversation with A Girl
---
1. Don't be nervous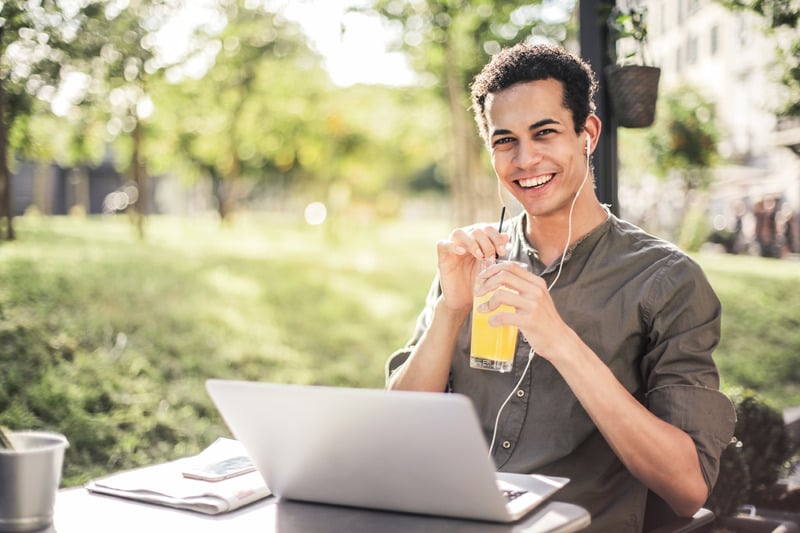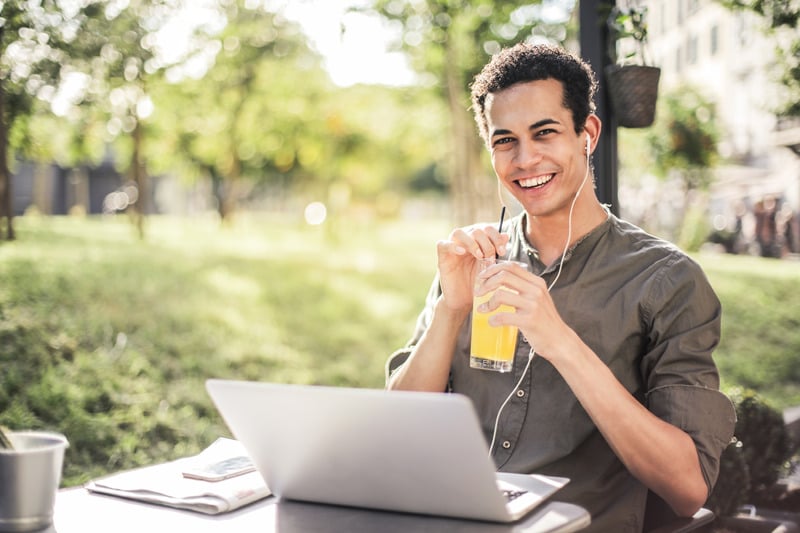 We often tend to forget that she is a human too and equally nervous. So, don't think that she is waiting to slay your head as soon as you open your mouth.
No, she is not.
Be bold. Start on a light note and then take it forward. You will be fine.
2. Be Mindful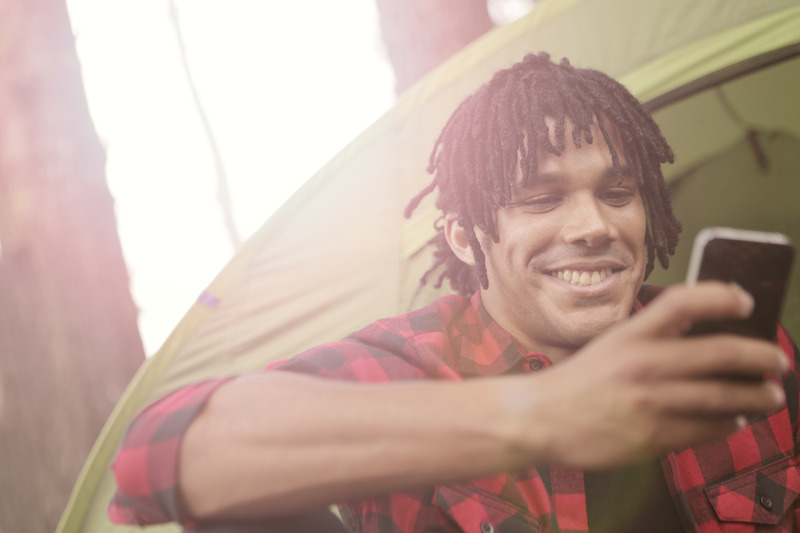 A lot of guys don't realize when they are going too far and drive her away with too much boldness. If you are on the first date, it's best to keep a close watch on her body language.
If she seems to be guarding herself, back off!
Let her take her own sweet time to come back to you.
3. Be real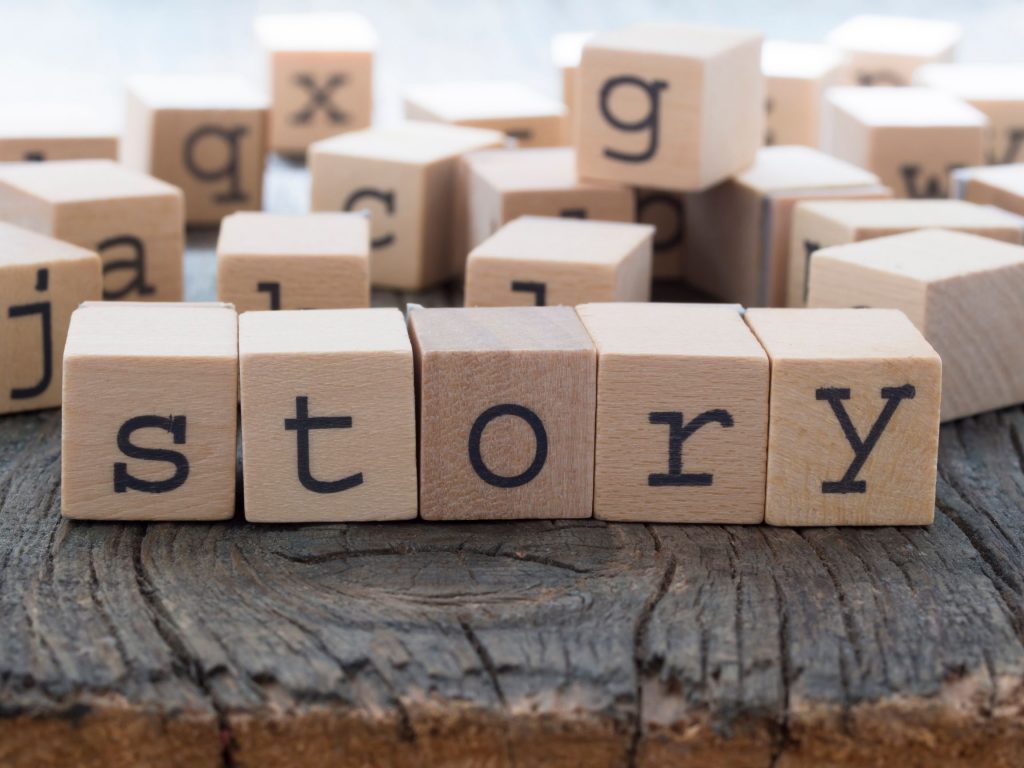 Here's a secret: Girls HATE drama.
Even though they are often called drama queens, they would still want their man to be real and authentic.
So, don't try to push the boundaries and be someone else.
She is going to love you just the way you are.
4. Respect your self-respect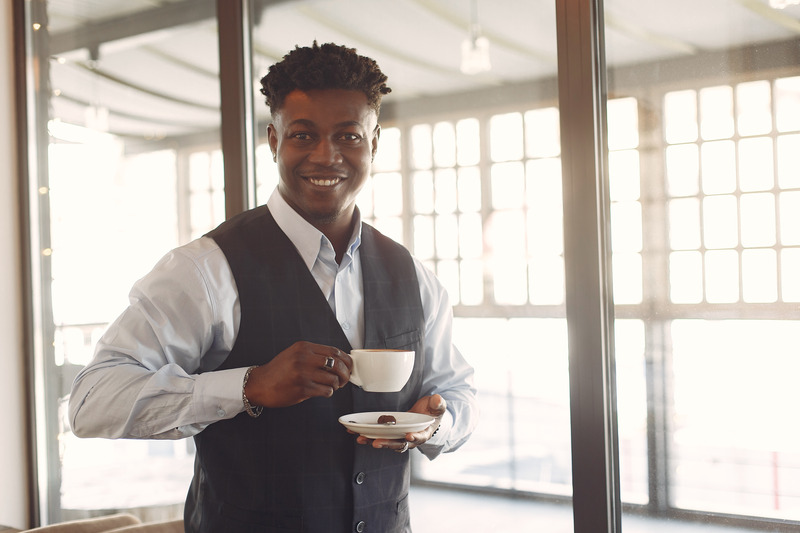 (Star mark this in your head)
In the rim of knowing her, you can't forget how awesome you are yourself.
Recognize your worth, be aware of your best qualities, and be proud of your journey. If you think you aren't being respected, feel free to back off.
5. Don't overwhelm her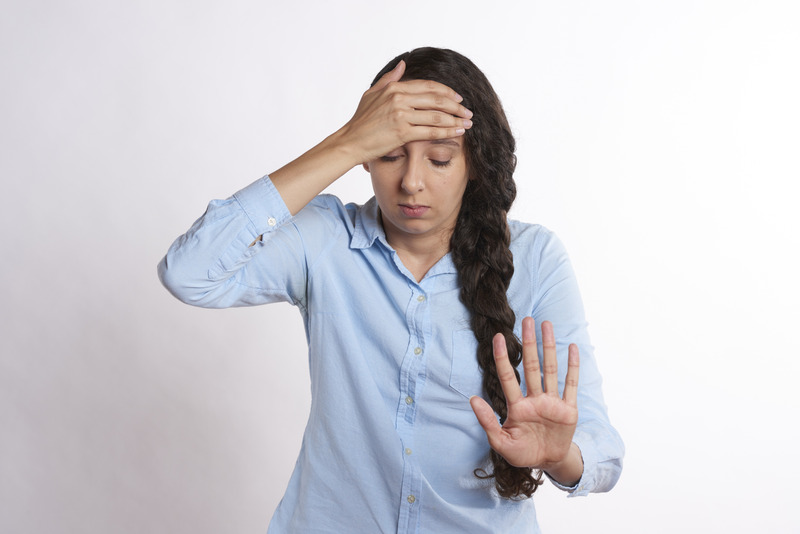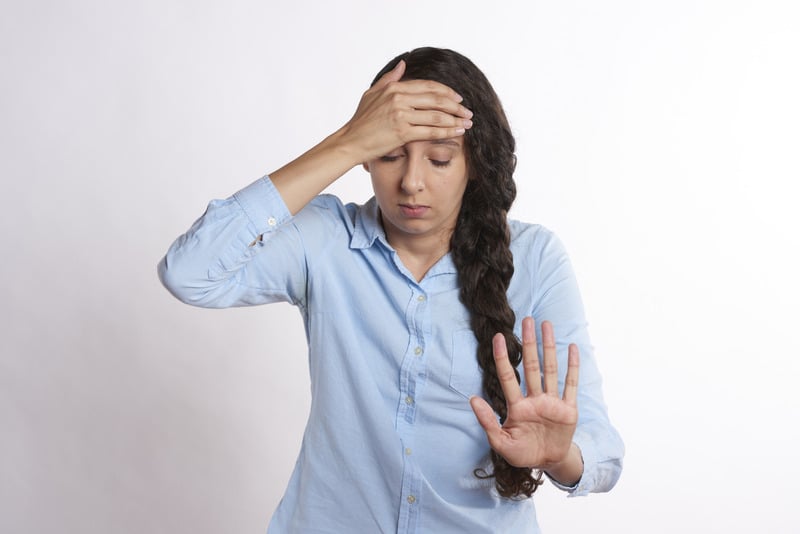 Imagine it's your first date and you fire her with so many questions that it scares her.
You certainly don't want that.
So, be wise enough to pick and choose from the list depending on the mood and situation.
You can leave the rest for the following dates. You both have all the time in the world to explore each other.
6. Participate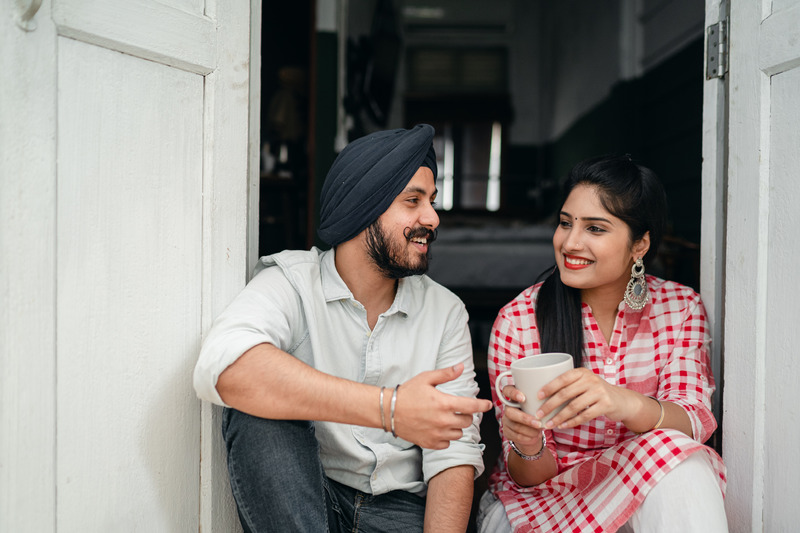 Remember, Conversation is always two ways.
There's no point in asking great questions if you don't listen and be prepared with your own answer. Don't stick to a process, give her enough space to ask her own questions, and let it flow.
These questions can only give you a kick-start, the rest lies on you.
Over To You…
In the end, remember, knowing a girl needs patience.
Rome was not built in a day.
Start by laying a strong foundation and brick by brick, cement it with your genuineness.
Don't stress, you don't need to be perfect, you just need to be yourself.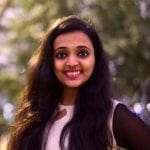 Surabhi Kedia
Surabhi has a deep passion for words. She puts her heart and mind into whatever she pursues and craves for creative ventures. She has always been keen on creating original content that can make a difference. In her experience as a content writer, she has had the opportunity to work on several fields with Psychology being her favorite. Surabhi says, words have the power to transform the world, better than a sword. So she hopes to contribute her bit to this revolution. At TheMindFool, she feels lucky to have the opportunity to share content capable of bringing about a change in the lives of the readers.