The divorce rate of the world has gone beyond 50% and that's not even the shocking part. The sad part is that those who remain married to each other feel bad for staying with each other because one or both partners feel that the other one doesn't love them anymore. Thus, it is no surprise when women use the phrase, 'my husband hates me' to describe their relationship with their other half.
So, what should be done in order to change this attitude of both husband and wife? Well, when two people are married, it is important to know that every relationship comes with ups and downs, it's how you respond to it and fix it is what matters at the end of the day. This article has been produced keeping the same in mind.
So, if you feel like that your husband hates you, then perhaps the ways mentioned in this write-up are going to be of some genuine help to you and your husband.
What does your husband hate you?
---
Watching a long-term relationship or marriage coming to an end can be quite heart-breaking. Things get worse when a wife feels that her husband hates her, and sometimes can't put a finger on any particular reason. This also affects the physical and mental health of one or both the partners.
However, there can be a lot of reasons why your husband feels the way he is feeling for you. Some of the things that can make him act this way toward you might include –
Work problem
Stress and anxiety of professional life
Presence of someone else in his life
The monotony of married life
Access to negative emotions
Fear
Not able to understand his own mindset or behavior
Something you did hurt him
He needs some space
He doesn't love you
You cannot always put a finger on it. But you must get to the bottom of why your husband hates you?
6 Signs to Notice If You Feel 'My Husband Hates Me'
---
You cannot help your husband or your marriage to fall back together. That is, if you do not know what's causing the trouble between you two! Thus, here are some warning signs that you might be right in thinking that your husband hates you.
1. No or lack of communication
One of the signs your husband hates you is when he stops communicating. Or when he stops talking to you the way he used to. There is tension between you two. And he doesn't care if the lack of communication between you two is killing the marriage. Now is the time to save your marriage.
However, the communication gap doesn't only mean that your husband hates you. It might be for some other reason –he might have lost his job or dealing with other life challenges. It might take some time for him to feel like your husband. But he sure will be there as soon as he gets rid of his personal problems.
2. You argue more than you talk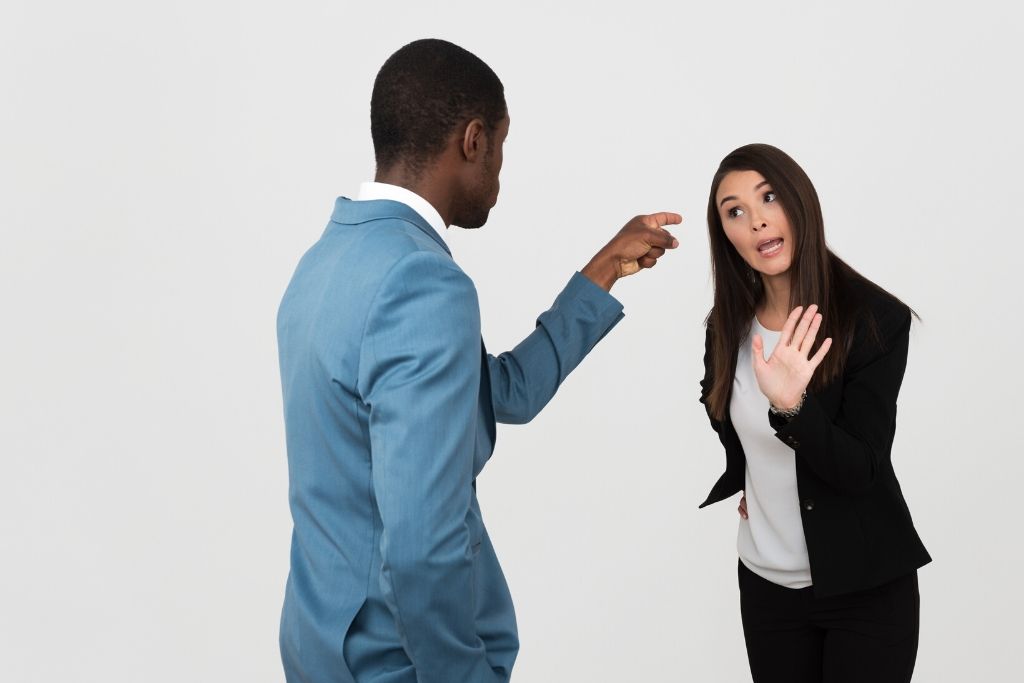 You both snap at one another without sitting silently in a room for more than 2 minutes. If he is the one who often blames you for the problems in your marriage, then it is one of the red flags that your marriage is breaking and something needs to be done. Feel free to talk to him and get to the end of the problem. If needed, involve friends or family as well to deal with the situation.
3. He takes you for granted
When you have talked to your husband about how you want your marriage to work effortlessly, and yet he doesn't care or show affection to you, then it's going to hurt you. Your husband's behavior shows that he is taking you for granted and isn't afraid to lose you. He thinks that you will be there for him no matter what.
When it feels so, show him why your husband doesn't have the right to do that to you. And he still doesn't care, you should know that he was losing interest in the marriage for a long time. It is suggested that you try to spend more time with yourself until he learns to start appreciating your presence in his life.
4. Hardly any love-making takes place between you two
It is not a good sign that you and your husband aren't getting intimate with each other. It is even sadder if you haven't made love for a long time. On top of that, your husband's behavior contributes to making you run away from him. It requires a lot of time on both sides to make a marriage work.
If your husband doesn't love you, there is no reason why marriage should work. You must leave your husband's behavior behind in case you are feeling frustrated – do not put any effort into making your marriage work if he doesn't care about the relationship that you two have shared!
5. You suspect him of cheating
The communication gap and doubt between you and your husband is such that you have started to believe that he might be cheating on you or something. When you ask yourself, 'why does my husband hate me,' please keep this in mind that your husband is the one who is giving you a hard time and paying more attention to this other woman you think he is cheating on with you. The sensible thing to do during this time is to stay away from him and focus your energy on yourself.
TIP
In order to know whether he is cheating on you with someone else, simply notice his behavior and patterns. For instance, if he is busy texting all the time, then perhaps there is someone special in his life, other than you.

Also, he would change the passwords of all his accounts, laptops and cell phones and doesn't care to share the same with you. This may or may not happen. However, in most cases, it does happen. Keep looking for other signs as well, he would always drop some.
6. He gets easily irritated
Even if you are trying to have a normal conversation with him, he starts or tries to begin an argument with you. This is also a sign that he is feeling insecure being around you. Also, know that he might have considered his life alone if his marriage doesn't work out with you.
You should also understand that a true husband's love would come with abundance and love rather than emotional abuse. Thus, you shouldn't wait around for your husband to come to you and apologize for getting irritated at you for no reason at all.
Now that you know some of the sure shot reasons that support the argument 'signs my husband hates me,' it's time to jump on the solution – 'what do I do if my husband hates me.'
11 Things To Do If You Know 'My Husband Hates Me'
---
Now you know some of the signs that direct to the fact that your husband hates you. However, this is entirely part of the process to remind him of your worth and save your marriage. From physical touch to professional advice, these 10 suggestions are definitely going to help you in understanding all that's causing trouble in your wonderland and get you and your husband through it all!
Now, what are things to do if your husband hates you? Read on!
1. Communication
When it comes to saving relationships of any kind, then perhaps the best way is to communicate—the good, the bad, and the ugly! Even if you are married for 15 years or more, do not hesitate in putting across your points, no matter how hard or difficult it is for you. In fact, the most difficult conversations often bear the best results.
Thus, it is important to keep your ego aside once and for all, and strike the conversation with him, every time you feel the need to do so. Remember, communication is the key to a happy and well-maintained relationship, marriage included.
2. Take up each other's interests
When you first started seeing each other, or in the first few years of your marriage, remember how you took interest in learning more about each other's passions? Well, if you feel that your marriage is falling apart, then perhaps doing things that your partner would enjoy is one way to do it.
For instance, if your husband is into watching sports, then perhaps you can set up a date night in your living room and watch the next big match with him. This would change the energy between you two and who knows, even improve the relationship.
Also, make him do the things that you enjoy, such as dancing, watching movies, or baking. Remember, it goes both ways, the responsibility to make your partner feel happy and make the marriage work.
3. Learn something new together
There is no limit to learning new things in life, and when you have a partner to take up new things, the fun is doubled. How about going on a date to that restaurant where you first met?
Perhaps, go for a weekend rendezvous with your husband to his favorite place? Maybe, try a new sport or extreme adventure, such as bungee jumping or kayaking.
TIP
Once you are done with learning or doing something new together, let your husband know that you had a great time with him and that you were missing the adventure with him.

For instance, "Last night was ecstatic! I would love to do it together with you soon!" Chances are that he would respond to you in the same way. If he does so, then your marriage might have a good chance to be saved.
4. Take care of yourself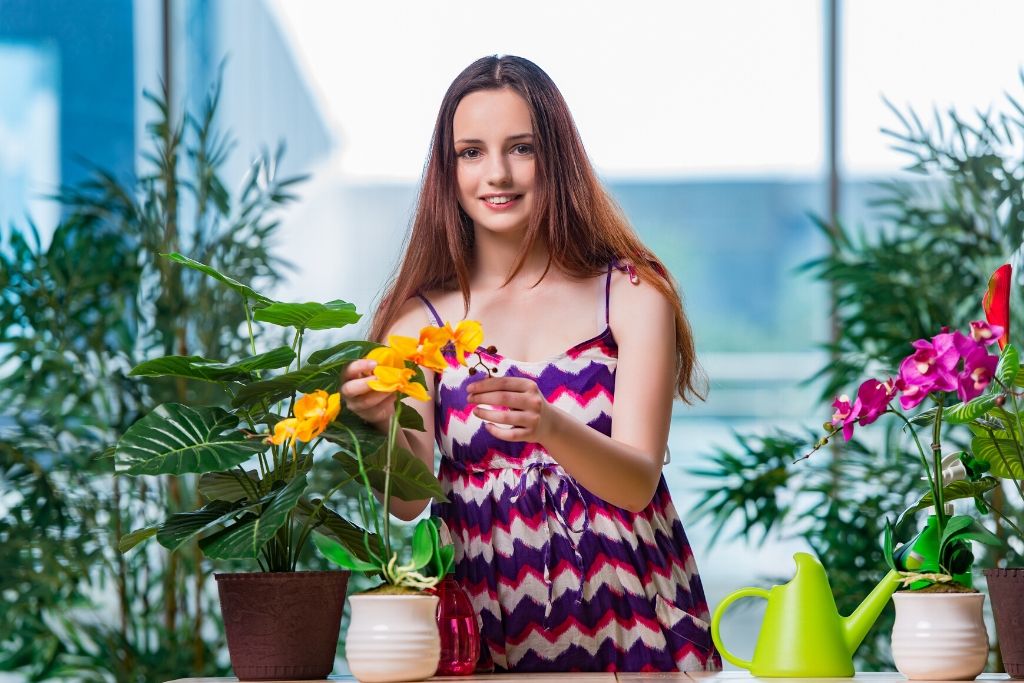 On your quest to save your marriage, it is also important to take care of yourself. So, set out some time to prepare yourself for the big responsibility of saving your marriage. Believe it or not but running a successful marriage demands a lot of emotional and physical strength from an individual.
Amid all this, do not forget to book that spa or hair appointment or your yoga routine. It is important to do that to deal with the pressure of the marriage without losing your head.
5. Be understanding of the situation
Sometimes it's not your husband who is the problem, sometimes it's you. So, when your husband tells you the reason behind the problems that you both are facing, together and individually, then pay attention and listen to understand, not reply or argue.
At the back of your head, know that this marriage can still work out for the best and that you both can still fall in love with each other. So, please remember that your man might not hate you but just be upset with you for not understanding him and his needs better.
Sometimes, in our own pursuit of living and focusing on our lives, we forget about the needs of our partners. So, it is important to discuss all sides of marriage problems with each other.
NOTE
It is comparatively hard for men to express their emotions and feelings to other people. Thus, it is important for you to listen to him and understand him when he is trying to express an emotion.

When you tell him that you are all ears for him and want to know what's going on in him and would love to reach a solution to the problem with him, he might open up more and who knows, fall in love with you even more than before.
6. Be honest with yourself and him
When it comes to keeping up with both personal and professional life, it is important that you remain honest with yourself and others. The bottom line is that you and your partner, both must stay as honest as you can be, with each other.
For instance, if you think, 'my husband hates me' often, then sit with him and mention the same to him. If he cares about you, or there is love left in the marriage, then he will surely understand you and be ready to work on the marriage with you.
However, you must also be ready to listen to all that he needs to tell you. Be ready to listen to him because he might say some hurtful things to you as well, such as, "You don't love me anymore." You must remember that it is just how he is feeling at the moment and he loves you deep down.
7. Consult a marriage counselor
There is no shame in taking professional help in order to save your marriage. If you both are willing to make it work, then visit a marriage counselor and learn new ways and tactics to improve your relationship with your husband.
This will also be a good time to discuss the point that you will like as if your husband hates you. The counselor will help you both in reaching a solution and bring more clarity in your lives. Consulting a counselor will indeed be a stepping stone in saving your marriage.
8. Address all the issues
If you have suffered mental, emotional, and physical abuse, then the most advisable thing to do is leave him. However, if you are still stuck on saving your marriage with your husband, then it is crucial to address all the problems that you both have with each other. Make a list of all the issues that you both have and then, discuss the same with each other.
9. Remind him of old days
It is also important to take your husband back to the memories that might make him smile. Playing a little psychological game in order to save your marriage can turn into your favor very quickly. Think of all the things that you used to like about him and make a list of the same.
When you both get time, sit with him and let him know about this list. Chances are, he will ask you about the content of the list and when he does, do not back down from reading them all to him. It can do real wonders in your favor.
10. Compliment him
Be his full-time supporter, no matter what. This is certainly the best way to get close to him and remind him of how good a person he is and that you still love him and want to work things out with him.
Who knows, this might cause a reaction in his heart as well and he understands that no one in the world would be more perfect for him than you. He might also remember all the things that attracted him to you and how much you truly love him and he loves you. Sometimes, life gets in the way and through this beautiful gesture, you will remind him why you two have still got it.
11. A simple apology goes a long way
Sometimes, it's not the other person who is always at fault. If your marriage is breaking down then there are chances that both of you are at fault. If none of you is doing something about it, then well, your ego is getting in the way. So, the best way to clear the air is to simply apologize to him for all the times you have hurt him.
However, you must expect an apology from his side as well, since you are both in this together. Remember, mistakes are usually made on both sides –understand this simple concept and you will never ever feel embarrassed in apologizing to one another.
Closing Thoughts
Whether it's 18 pm, 29 pm or 49 pm, at any time of the day, you can decide to turn your married life around. Remember, mistakes and misunderstandings are made on both sides, usually and good and frequent communication between two people can solve most of the problems. However, you shouldn't do that just because your friends and family want you to.
Think about your problems with your husband and also understand that it is okay to leave a marriage if you are not feeling it. If you have been physically, mentally or emotionally abused by your husband at some point in life, you do not have to save your marriage and let it fall apart because this is something that shouldn't be forgiven.
The same is the case if he is cheating on you and you have concrete evidence to prove it. There is life beyond marriage and perhaps you should consider this option as well.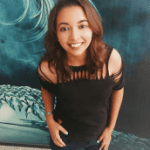 Namrata Singh
Namrata is a Doctor i.e. dentist turned writer and a clinical researcher. Eager to learn about anything and everything, she is what you would call a jack of all trades and master of none. With a zeal for reading novels, books, and anything she could get her hands on ever since she was little, she embarked into a writing career purely out of luck. After indulging in a freelancing career for nearly two years, she can now write on anything - from dentistry to decor, travel to technology, medicine to management - but the psychology remains her first love. Having dealt with mental health issues in the past, she hopes to raise awareness for the same and help people with her work in association with The MindFool team