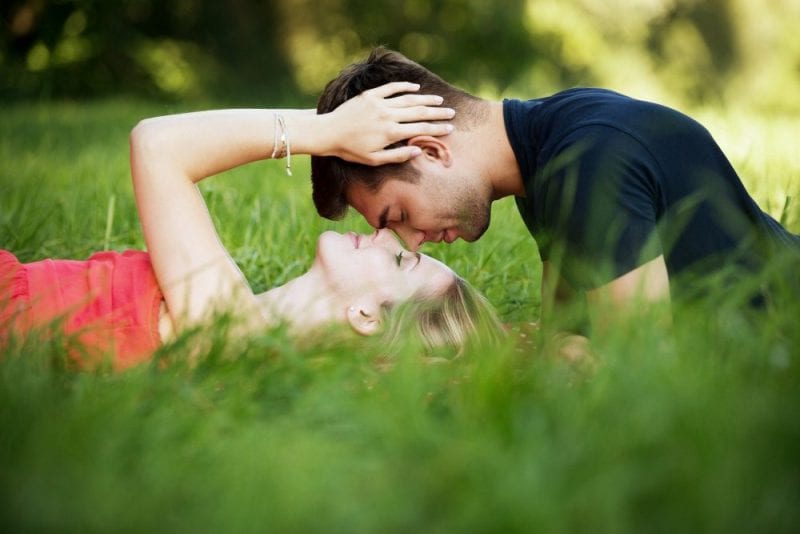 Believe it or not but men are quite simple to figure out. It's just that when a woman falls in love with a guy, her mind starts creating scenarios based out of fear of the future or insecurities of the past.
Thus, it is more complex in your head than it is in real life. Additionally, most of us end up falling for a guy only to realize that he wasn't the one! As painful as that realization is, there are certain tactics that can help you with attracting a guy, and keeping him too.
Although there is no holistic guide that can give you tips on how to make a guy like you or 'how to get a guy to like you', there are still some things you can do.
All you have to do is focus on being a classy and real woman. Trust me, guys just can't get enough of a woman who is secured in her own space and knows what she brings to the table.
Tips for 'How to Get a Guy To Like You'
---
Thus, if you want to make a man fall in love with you, just be your most authentic self, because the truth is that what you seek is seeking you too. However, in today's world, there are so many digital distractions to catch a guy's attention, perhaps, you should follow the below tips to make him fall head over heels for you completely!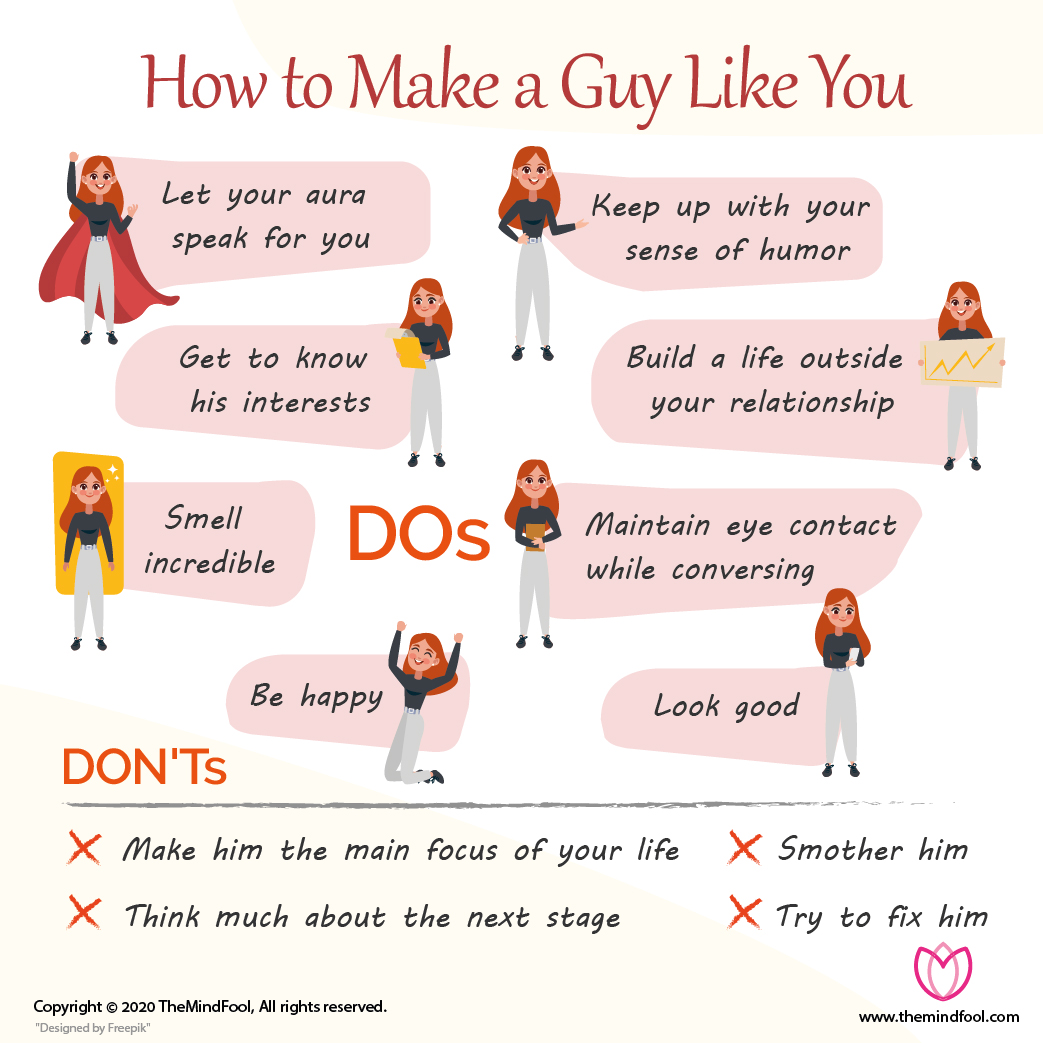 Here's how to make a guy like you:
1. Let your aura speak for you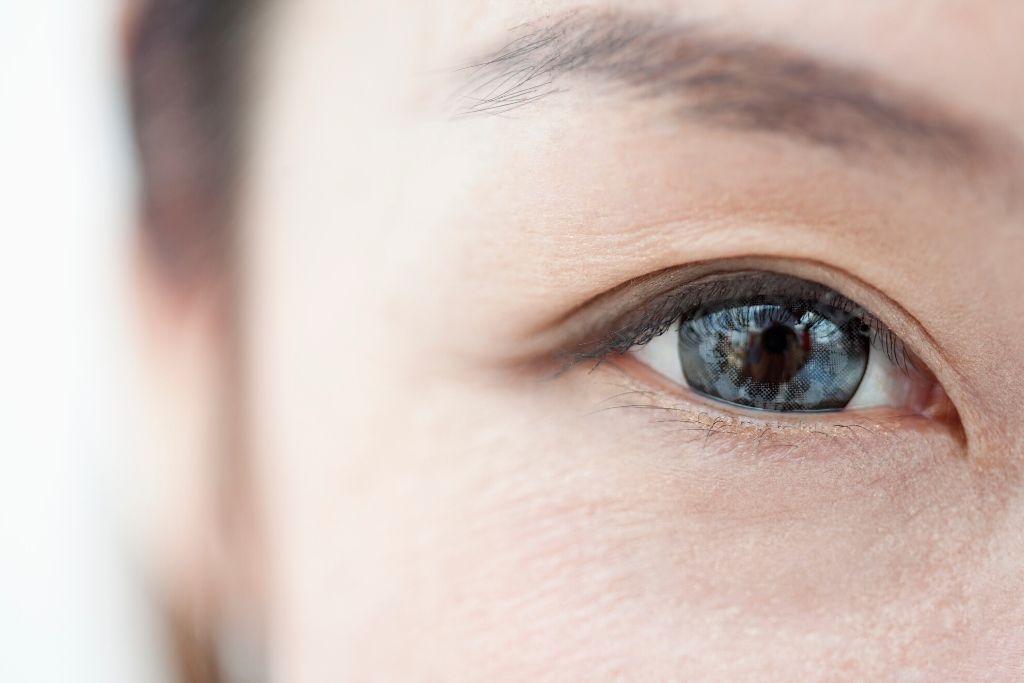 Guys love women who are confident in their space. In fact, the best kind of confidence is when a woman allows her energy to introduce herself even before she opens her mouth.
Yes, you must allow your aura to tell your story. Be assured that your natural vibe and confidence will blow him off his senses.
2. Keep up with your sense of humor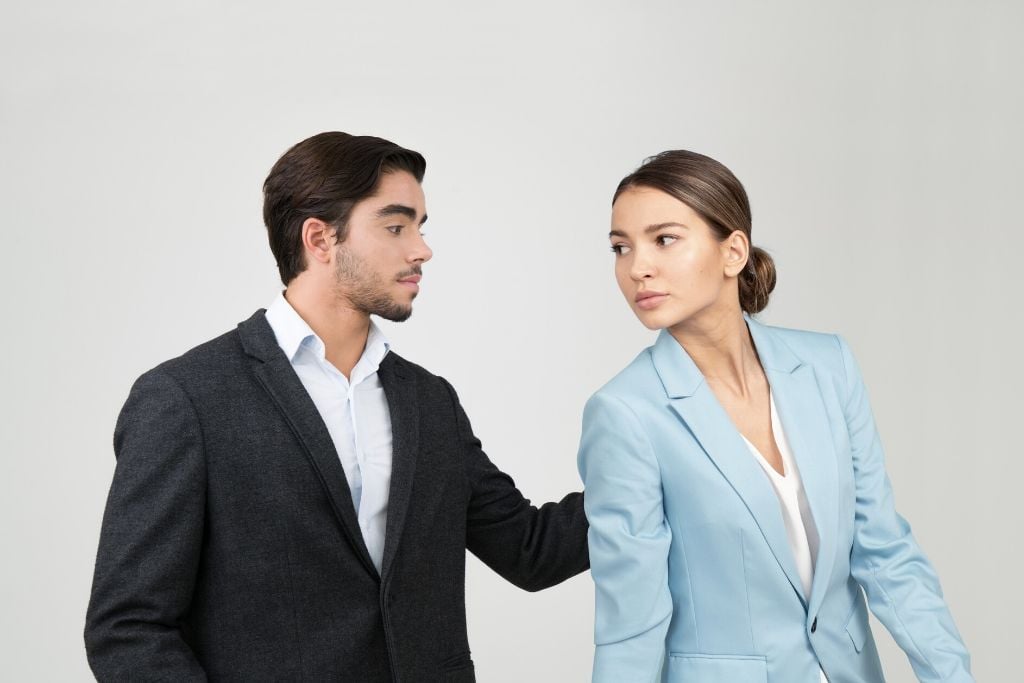 It isn't just women who fall for guys having a great sense of humor. It is also the other way around! Guys love hanging out with women who have a sense of humor, more because that's a rare trait found in a woman. You do not have to push your skills however to attract a man.
If it doesn't come naturally to you, do not force it on yourself because sooner or later, it will prove to be an inauthentic part of your nature and might drive the guy away!
NOTE
Learn to get to know him before building ideas of future with him in your head. If you have already created a fantasy in your head, then it might be hard for you to see beyond it and address the red flags. So, it's important to stay in the moment and if it doesn't feel natural with him, let go. Spending time with him is the best way to clear all your doubts.
3. Get to know his interests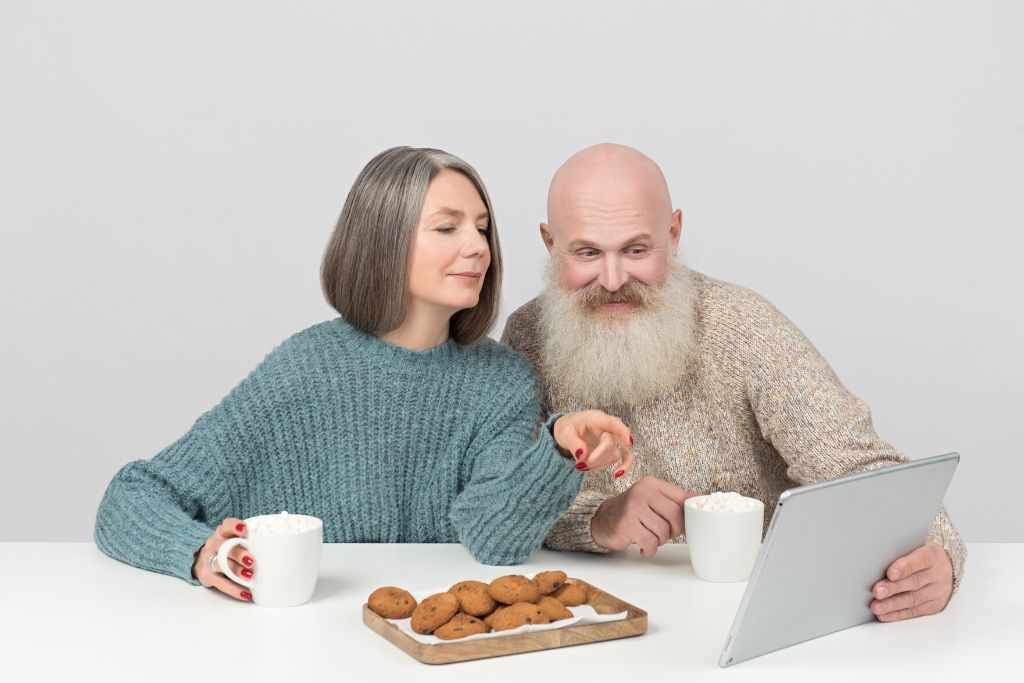 When you show any interest in a guy's passions and things he likes to do, he starts to feel comfortable with you. When you listen intently to a guy talking about his interests, and you show interest in them too, he might start falling for you too.
There is no affiliate program for dating but if there was, this point would top the list! So, when you talk about a guy's interest, he subconsciously starts connecting with your vibes and feels good about himself. When you make a guy feel good about him, you are halfway there in making him fall for you.
4. Smell incredible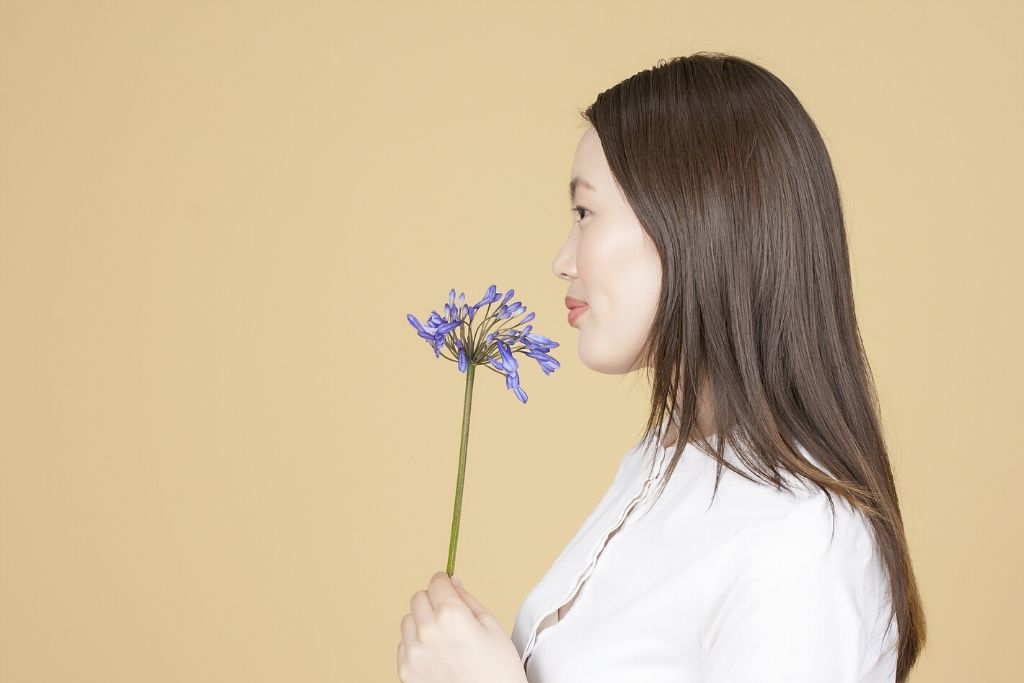 Men and women both are attracted to the mesmerizing smell. However, when a woman smells like Versace, she becomes highly irresistible to a guy.
A woman who smells incredible feels good to the guy, even without touching her. This is one of the top dating tips a woman can apply to her. The result is always positive and yes, you can easily afford a good fragrance for yourself as well.
NOTE
When a woman smells good and has an appealing body language, no man on the planet can resist her! All you have to do is be confident, be yourself, smell sexy, and have a killer body language. A fine touch in the middle of the conversation with him will drive him crazy as well. Don't be afraid or doubt your move—you are going to make him fall for you irrevocably. Don't be afraid or doubt your move — you are going to make him fall for you eventually.
5. Maintain eye contact in-between the conversations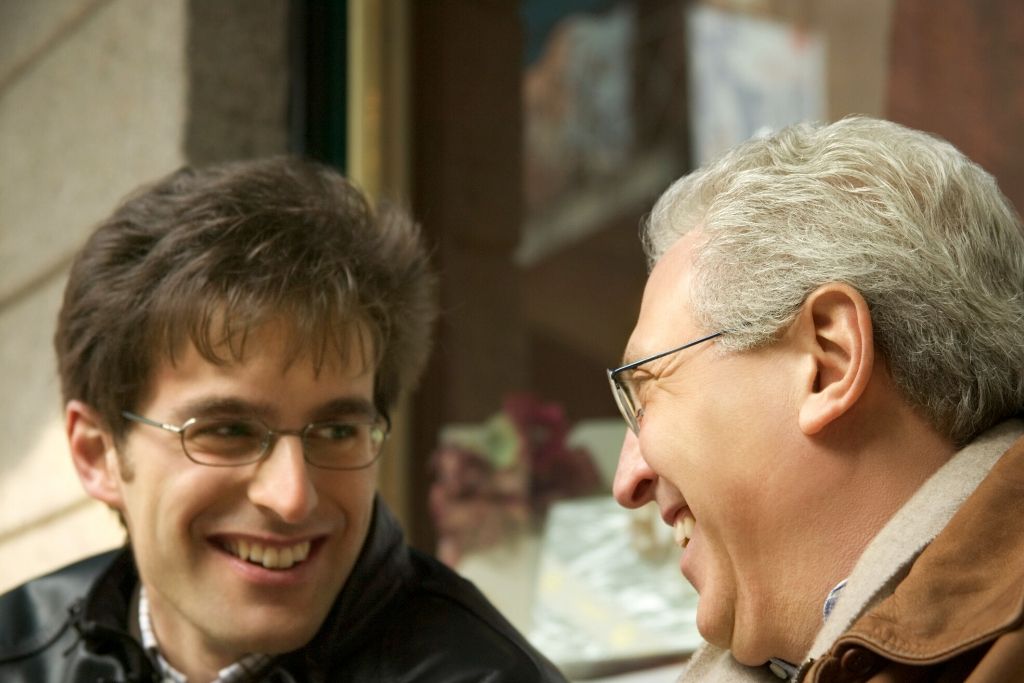 When a guy meets a woman, her eyes and smile are the first things he notices. When a woman maintains eye contact with a guy, it speaks of her confidence and belief in herself.
This also means that she isn't afraid to speak her truth and her reality. It is one of the most significant ways to improve your interpersonal communication skills too. A woman who is able to look into the eye of a man, he knows that she means business.
TIP
Do not forget to maintain eye contact when you are being flirty with him. Men simply cannot resist women who flirt well and on top of that, aren't afraid to connect through eyes. A woman is magical when she knows what she wants from her man. So, go ahead and make him fall for you.
6. Build a life outside your relationship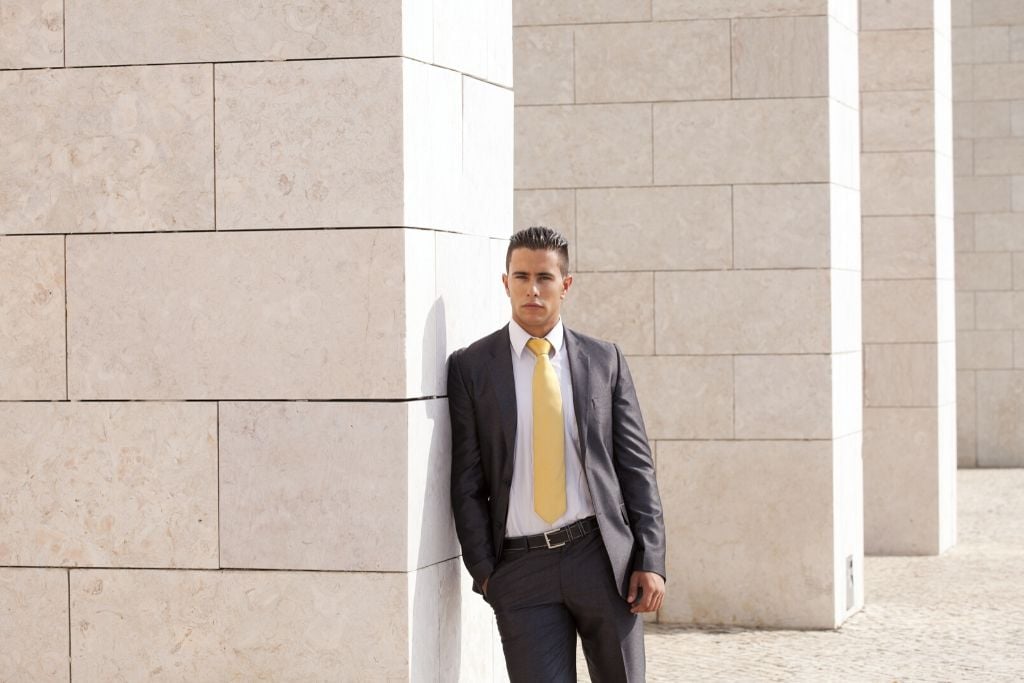 Nothing makes a woman more attractive to a man who knows how to respect him for who he is and what he wants. You can do this by building a life outside of your relationship. Many women slip into a form of co-dependent relationship where all their energy is focused on their partner.
As a result, they feel ignored and hurt when their partner wants some time away. In truth, this pattern is common among both men and women, and it's not just women who are prone to becoming clingy towards their men.
The easiest way to prevent this from happening is simply ensuring that you have some hobbies, interests, and friends outside of your relationship.
You can take up a class, join a club, or simply call up your old college friends. This way, when you and your partner will have enough time for yourself, and you will return to each other with even more enthusiasm than before.
7. Be happy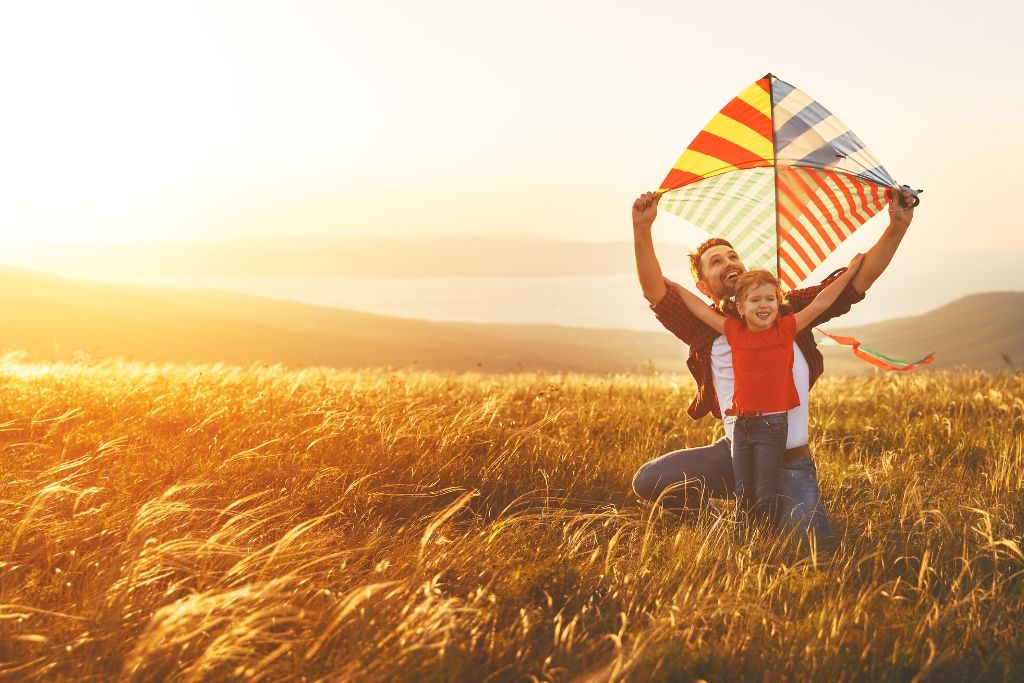 Being happy is the new sexy! Period. A woman who is happy in her body and zone is highly appealing to the guys. This doesn't mean that you have to hide your emotions with an ever-smiling face. You should be as real as you can be, especially with the guy whom you want to fall in love with you!
However, it is important for you to have a positive mindset about everything in life. When you are feeling sad, be sad, but then get back to your positive self. Positive people are usually happy and shine the brightest in a room full of people. When you are with a guy, your radiance shows.
There is a good chance that he or she will fall for that happy and glowing face almost immediately. After all, who doesn't like someone who loves themselves and are their own piece of sunshine?
8. Look good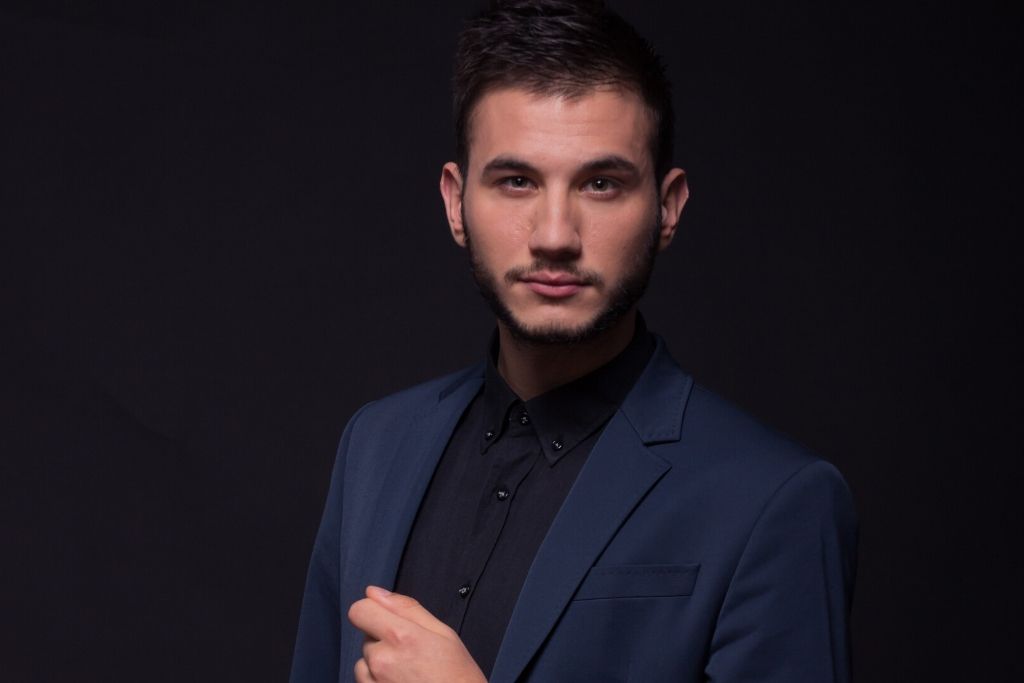 Men are visual creatures and they fantasize dramatically about the woman they are interested in. So, the best thing you can do to make a guy like you is looking good all the damn time. Try different hairstyles, wear good make-up and dress stylishly and the guy will notice.
It might sound old school to you and it surely is, but you should know that every guy wants to see a woman dressed impeccably and looking glorious all the time.
While it is in no way a necessity but it's nice to dress up for a guy and perhaps let him know about the same. However, this is not limited to just one partner. You can ask your partner to put in the effort to dress up for you too!
TIP
One of the top signs that a guy is falling for you is when he wants to know things about you, meet you and hang out with you. However, sometimes, when there is a push and pull between you and him, there are chances that he has his own stuff to figure out and he is working through it all to connect with you.
Men aren't as emotionally intelligent as women and thus, they might take some time to figure out their feelings.
In any case, you should know that most of the time, it is a person's own issues that make them responsible for their decisions and actions. So, you must focus on yourself and leave the rest in the future.
15 Extra Tips for 'How to Get a Guy to Like You'
Once you have developed a spark with a guy, you need to use certain psychological tricks and mind tricks to take the game further and to the next step, and so that you are not stuck in the friend zone forever. Although it is obvious that you cannot force someone to move forward with you if they don't want to, there are definitely some psychology and science backed tips and methods that can Get his attention.
Here are some of them.
9. Ask him to help you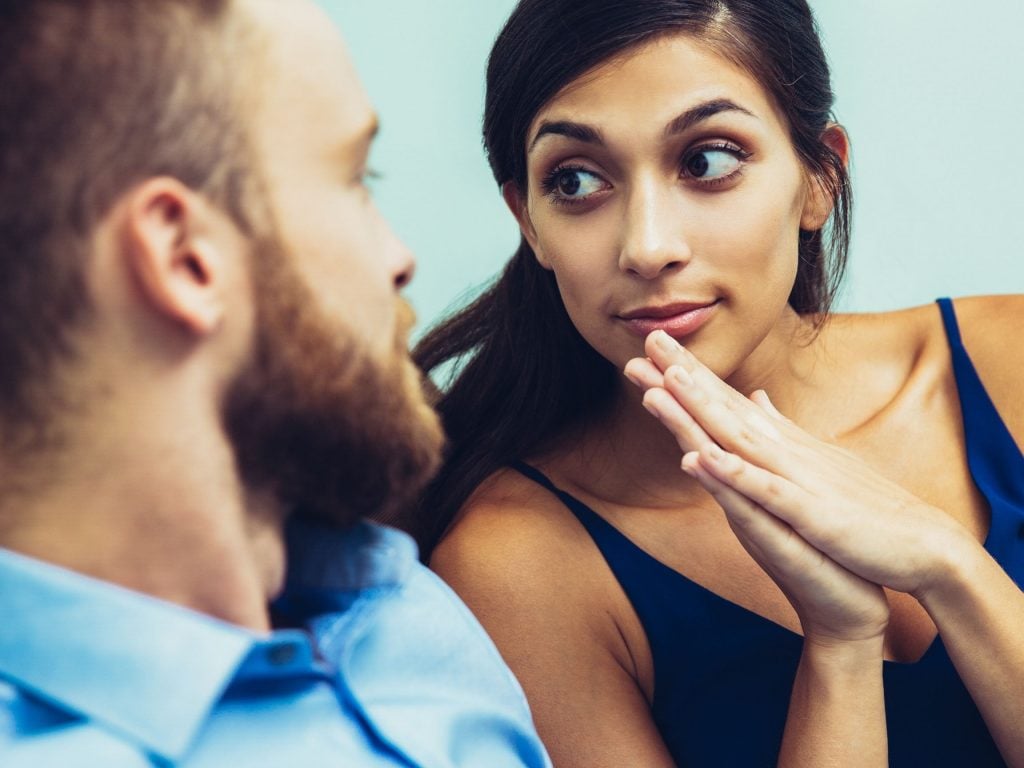 Studies have revealed that people often tend to like those people for whom they have done favors, even if initially there was no connection between them. This is because our subconscious mind believes that since we help the other person, they would do the same for us.
This reverse psychology trick is also known as the Ben Franklin effect, because it was he who first discovered this strange phenomena.
10. Compliment him, but not often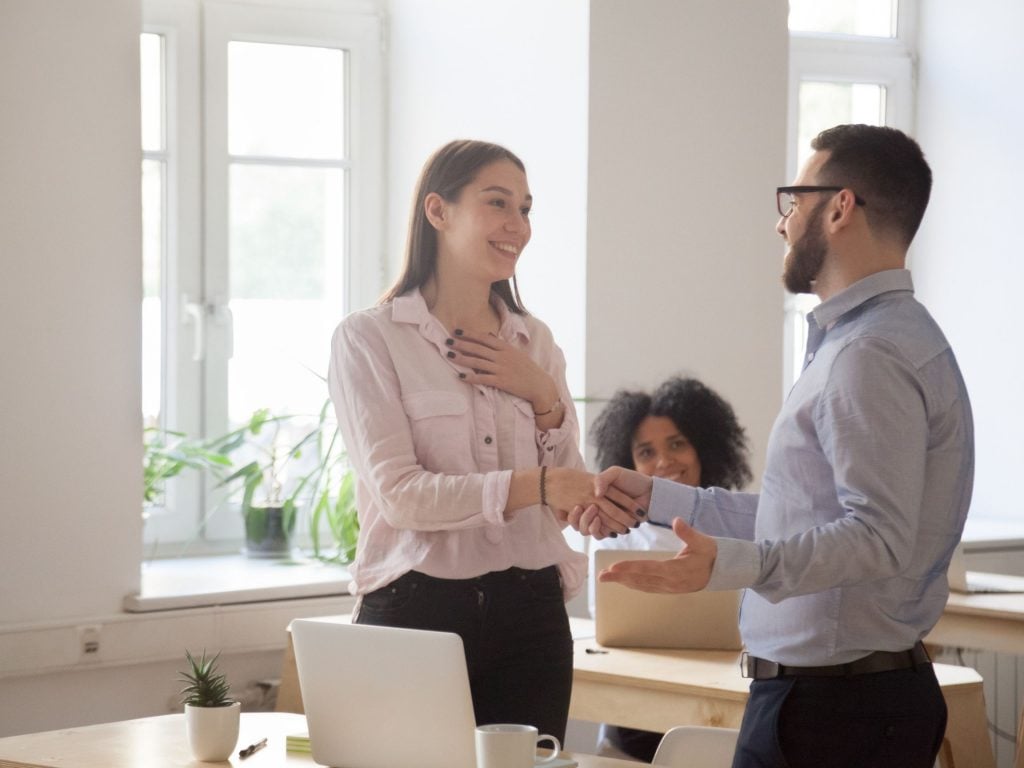 Men are generally not very used to getting complimented very often, that is why they often feel very special when it does happen and they tend to remember it for a very long time. However, if you compliment them all the time, it will lose value, because they will start thinking that it's just something you do and it doesn't mean anything.
To establish maximum impact of your praises, compliment them only once or twice in a week. This will give him some mixed signals, and he might start wondering whether you like him or not. This will also keep him on his toes and keep him guessing whether or not he will receive a compliment today or not. As a result, you will have him spend time thinking about you, and that is your ultimate goal.
11. Use his name between conversations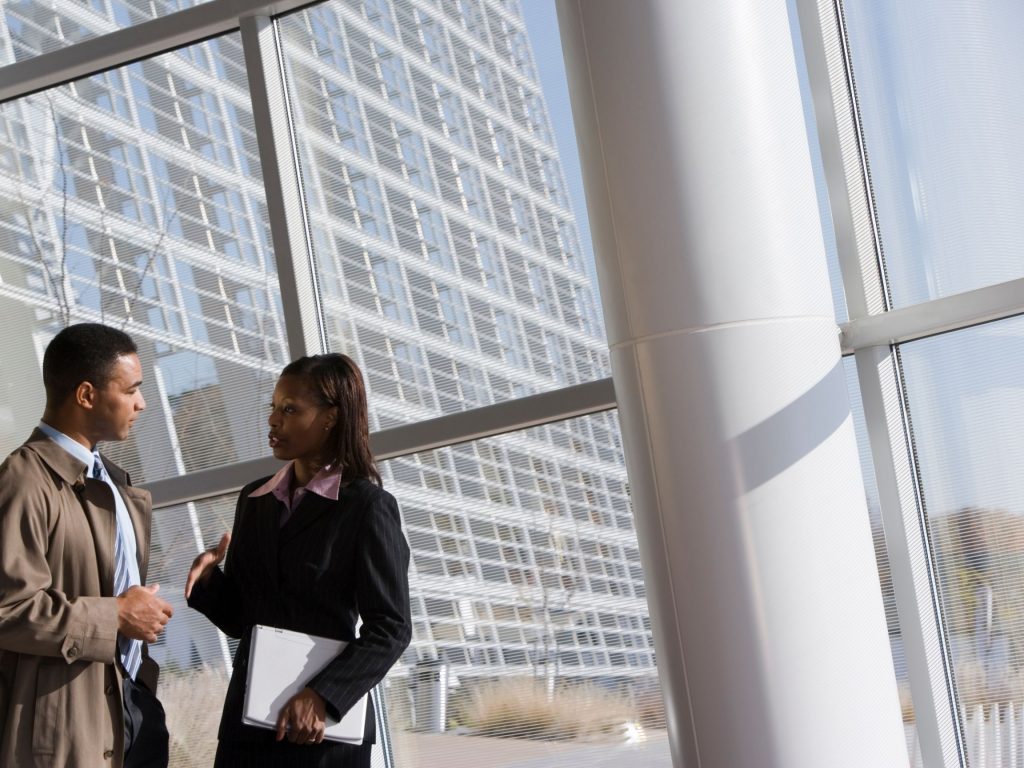 Studies have revealed that when a person talks to us using our name often, it has a very unique effect on activating our brains. Indeed, it has been revealed that our subconscious mind involuntarily responds to the sound of our own name. This happens even if we are not in a state to respond or act on Anything. Moreover, it is a way of boosting someone's ego, without making it too obvious.
12. Mirror him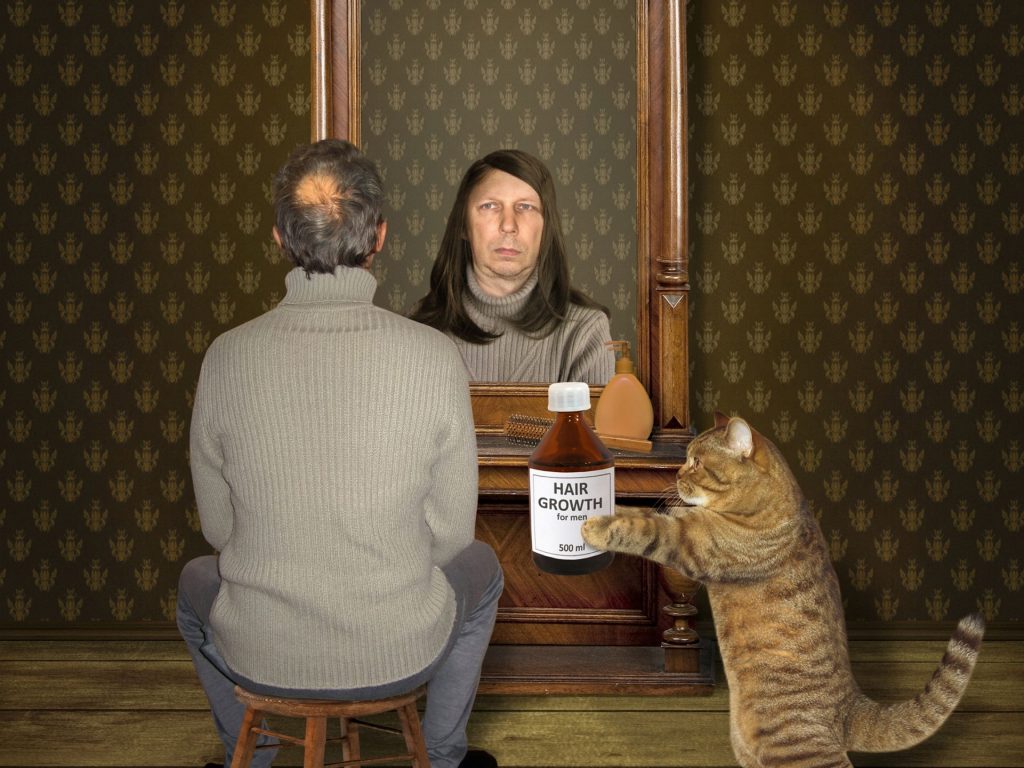 There is a considerable body of research behind the statement that we tend to mirror the actions of the people that we like or love. This doesn't have to work only one way; you can also use it in reverse. If you want to show your connection to someone, start suddenly copying their gestures and their body language. Usually, this happened subconsciously, but you can also make a conscious decision to do this.
This will make him notice you and give his subconscious brain the idea that you actually like him. Psychologists have also noticed that mirroring someone can create a close bond with them, no matter whether those gestures are done consciously or consciously.
13. Reveal your flaws and weaknesses to him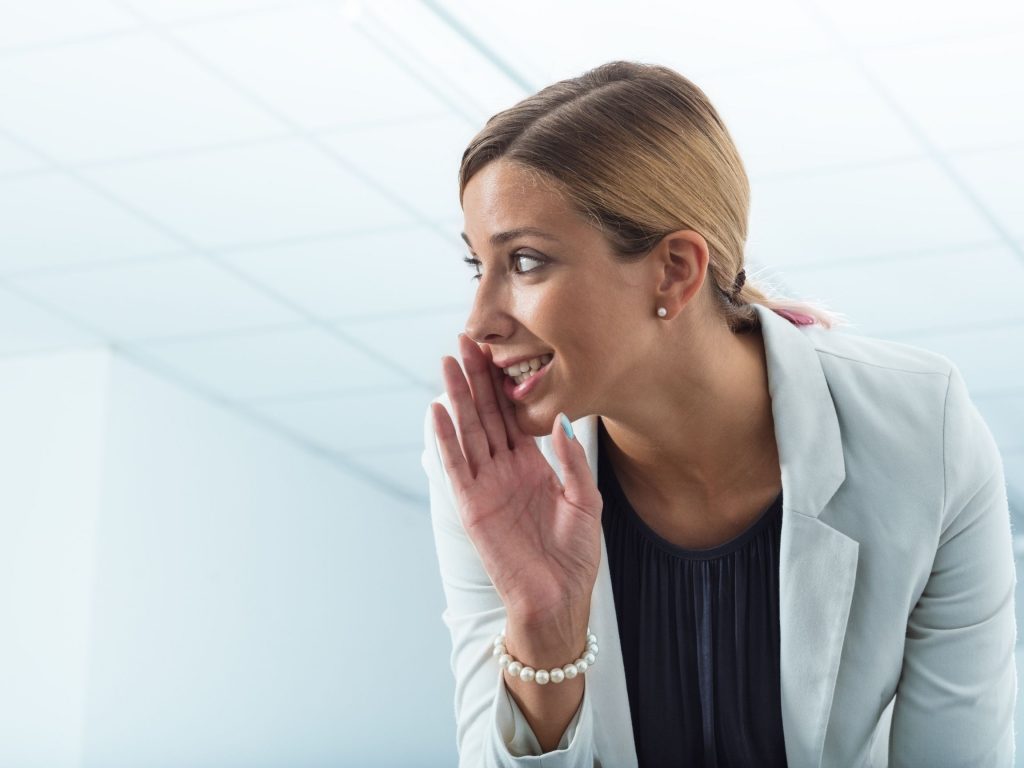 A lot of women want to hide their flaws and project an image of being perfect in front of the guy they like. While it may work in the short term, the truth is that we ultimately fall for people not because of their perfection, but because of their flaws.
This does not mean that you have to show all your problems to him immediately and overwhelm him. But maintain a balance and every now and then, show him that you are a human being who can occasionally mess up things or goof up. This will make him more human and approachable in his eyes. He will also see that you are not a fake person obsessed with looking perfect all the time.
14. Expect good things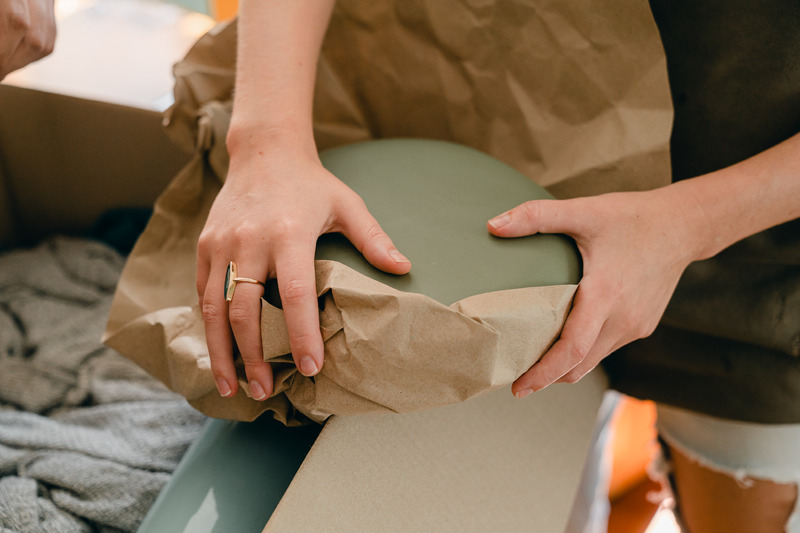 In psychology, this effect is known as the Pygmalion Effect and it states that we generally mold ourselves according to the expectations that other people have set up for us.
Consider this – if you think of a person as a jerk or unpleasant, you are bound to behave in a way that is also unpleasant. This will ultimately encourage the other person to also be unpleasant towards you, even if it's a subconscious decision. Think of this effect as a self-fulfilling prophecy. What you expect is what you will get. So, try to expect good things from him and you will be surprised to see that he will react to those expectations by being better towards you.
15. Let him talk about himself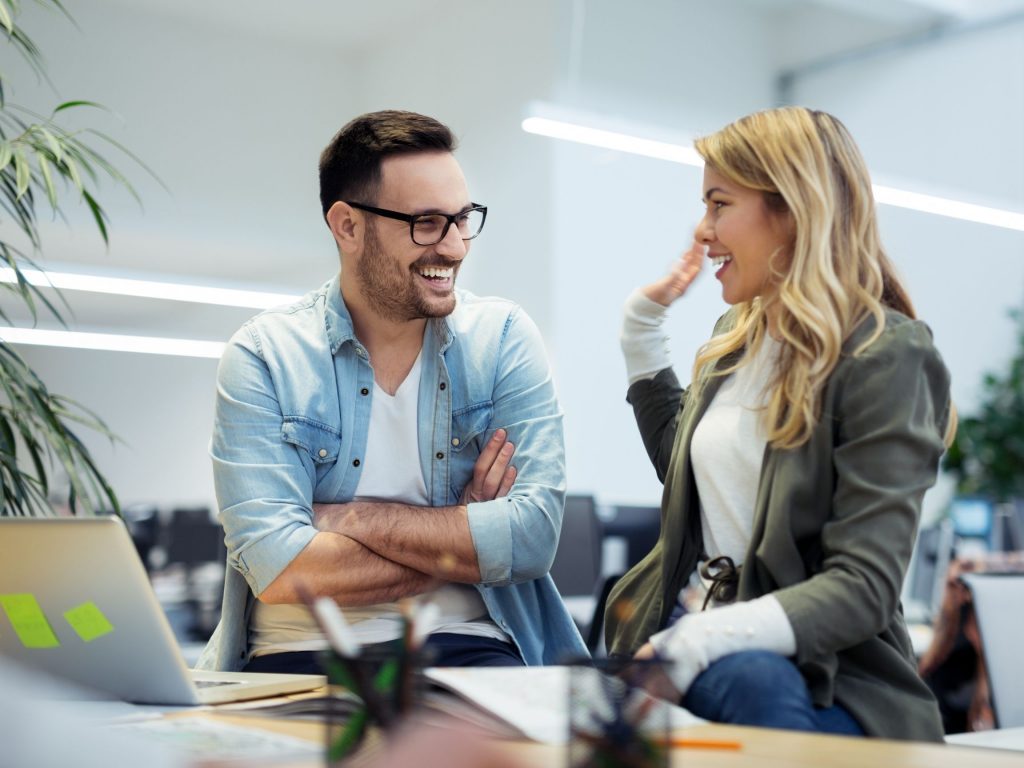 It is a well-known fact that everyone likes to talk about themselves. We are all our own favorite subjects, and one doesn't have to be a narcissist or conceited to want to focus on their own problems and accomplishments. It is also very well known that most people like it then someone asks them a lot of questions about themselves.
Use this psychological phenomenon for your benefit and make sure that you ask him about his hobbies, work, what his family is like, and what his value system is. The goal is to get him to open up to you and indulge him in his favorite topic of conversation, that is, himself.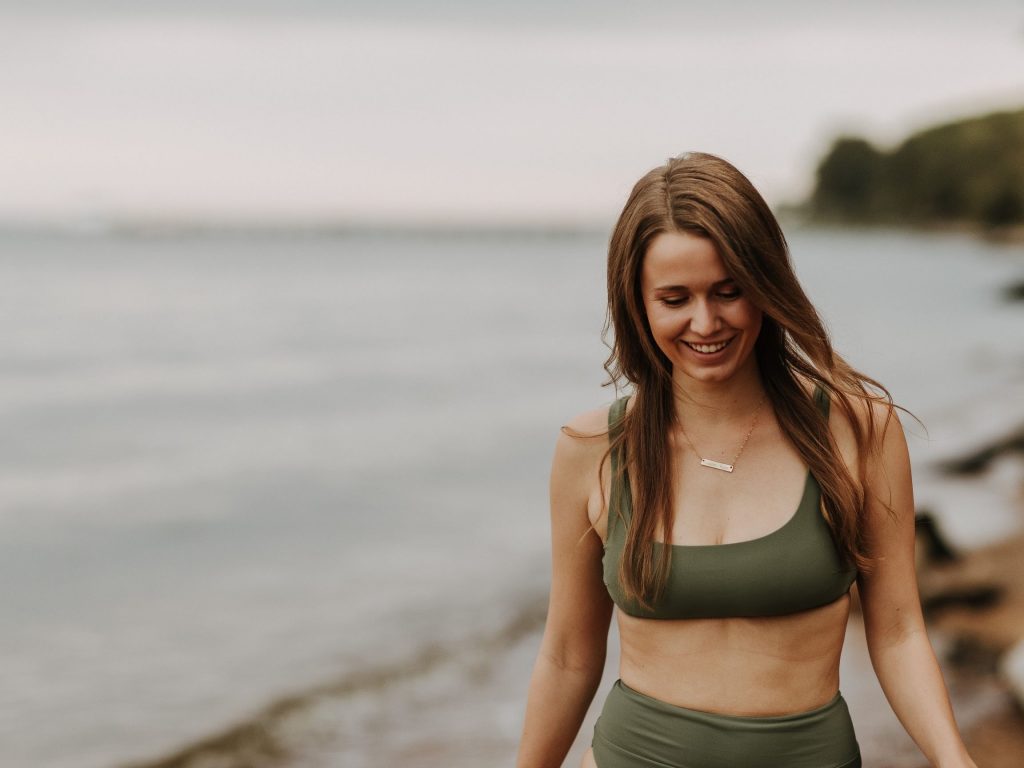 The attraction theory states that people who have similar backgrounds and value systems tend to fall in love with each other. Find out what kind of guy he is and see if your value system and background match up. If he is an enthusiast or sports guy, talk to him about your own sports and fitness interests. If he is more of a Family Guy, you can talk about how important your family is to you.
However, this does not mean that you should lie to him. If you both do not have anything in common, this does not mean that your relationship cannot be successful. So, don't feel forced to come up with some fake communalities.
17. Spend more time with him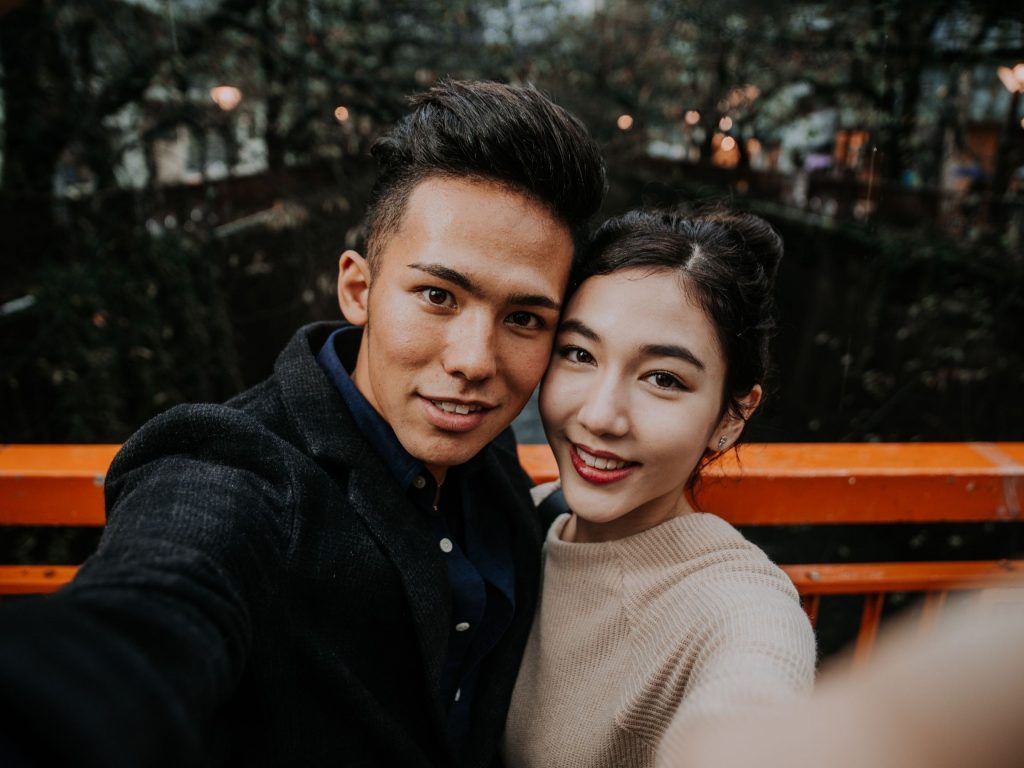 There is a psychological phenomenon called the mere exposure effect which states that we tend to like people who are familiar to us. And the best way to familiarize yourself with someone is to spend time with them. Use this to your advantage and find ways to spend time with him. If he works in the same office as you, you can try to be in the same team as him. If he's a classmate, you can Ask him to help you with some subjects.
18. Display positive emotions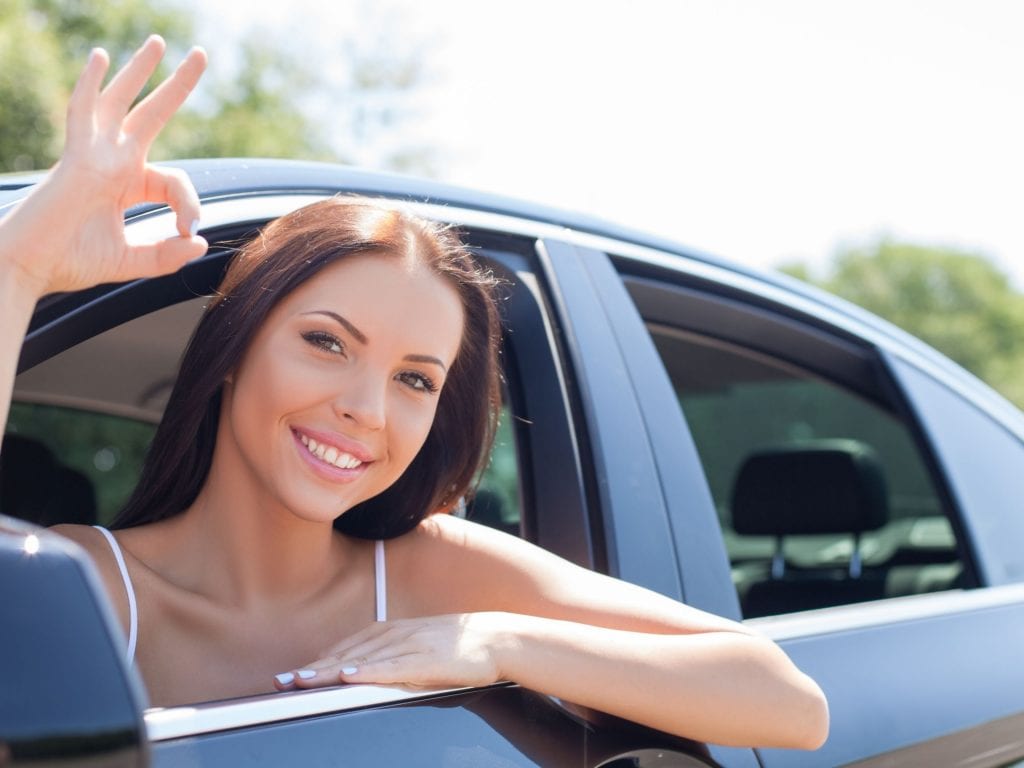 Research has revealed that people are highly affected by the moods of people around them. In fact, according to this research paper from the Ohio University and the University of Hawaii, it has been revealed that we can even unconsciously feel the emotions of the people around us.
If you want him to like you, display positive emotions like happiness, joy, and pleasure around him. Try to be motivated and inspired, instead of glum and sad. Your emotions really are in fact his emotions and he will start associating you with his own happiness. This will make him see you in a positive light and seek your company over and over again.
19. See him how he wants to be seen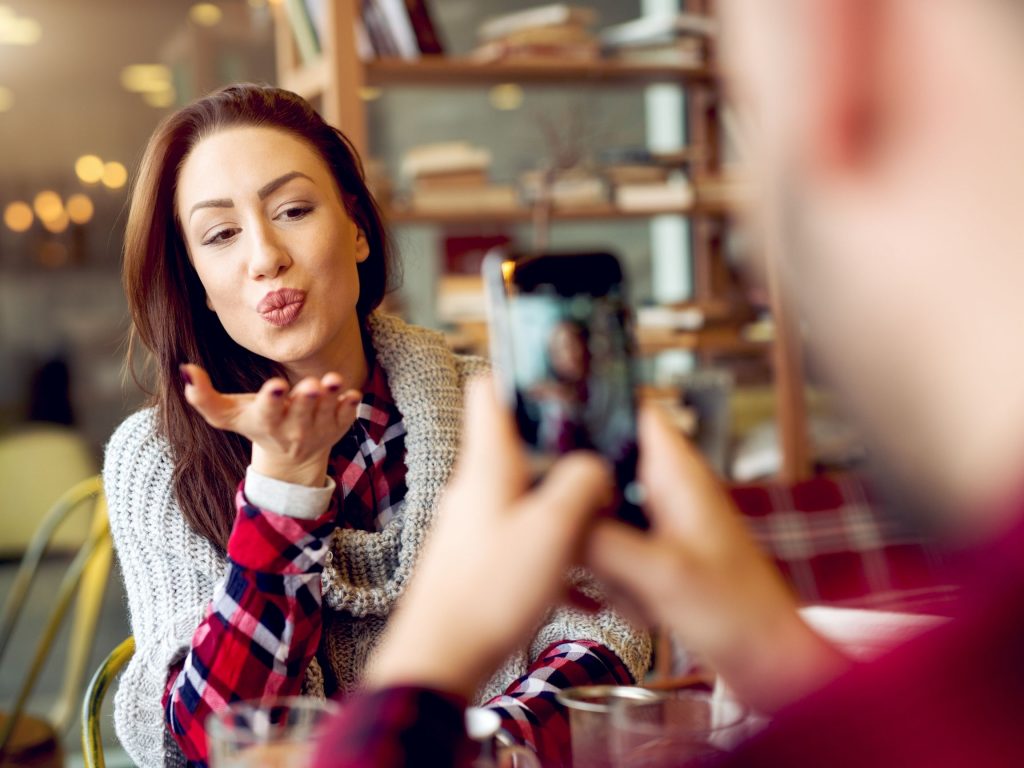 We all have a certain perception of ourselves and certain beliefs about our own appearance. We also want other people to perceive it in the same way. This phenomenon is known as the self-verification theory, and it basically means that we want to be perceived in a way that is aligned with our own beliefs about ourselves. A series of studies at the University of Arizona and Stanford University had revealed that people who had positive self-views also preferred people report highly of them.
This is because we usually like to interact with people who give us feedback which is consistent with our own identity. So, the next time you're talking to him, try to discern how he views himself and through conversation and your actions, show him that you see him the same way. This will create an intimacy between the two of you.
20. Tell him a secret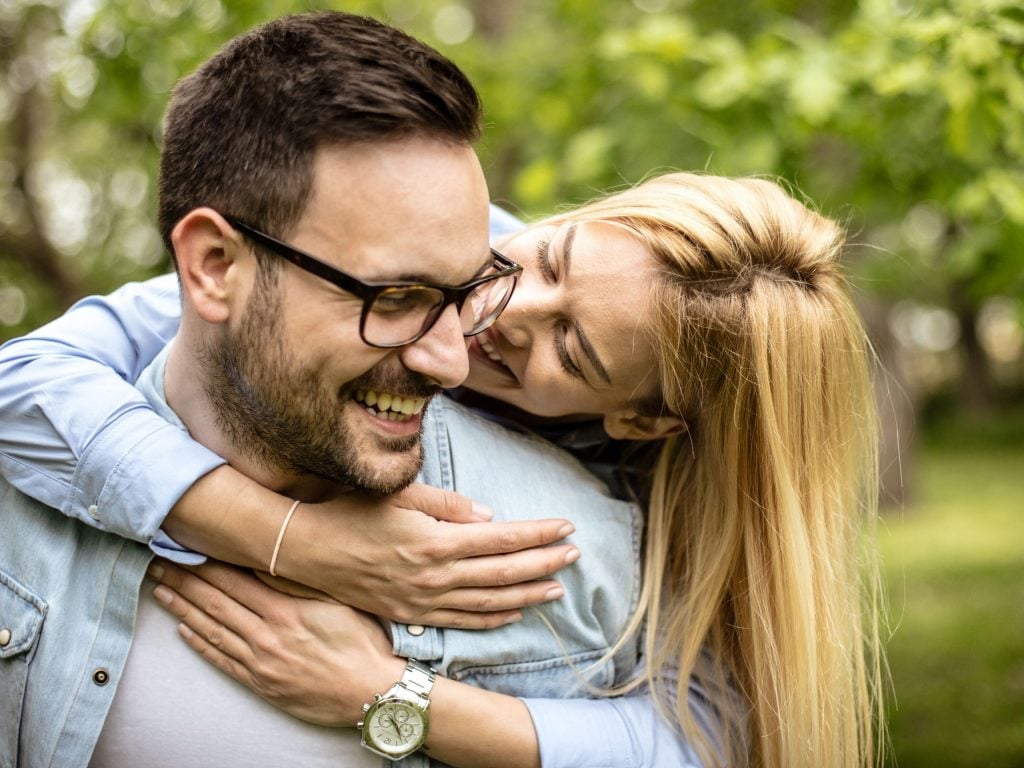 Studies have revealed that one of the best techniques for building a relationship is to tell someone a secret. According to this paper, people who answered personal questions about themselves felt much closer to each other than people who only engaged in small talk. You can try this technique for yourself as well, when you are with the guy you are head over heels for.
The next time you are talking to him, start with revealing little things about yourself that are not known to everybody. Share and seek intimate information and answer questions that may seem a little bit personal. Try to get him to do the same. This will definitely bring both of you closer to each other, and make you want to confide in each other in the future as well.
21. Show him you can keep a secret too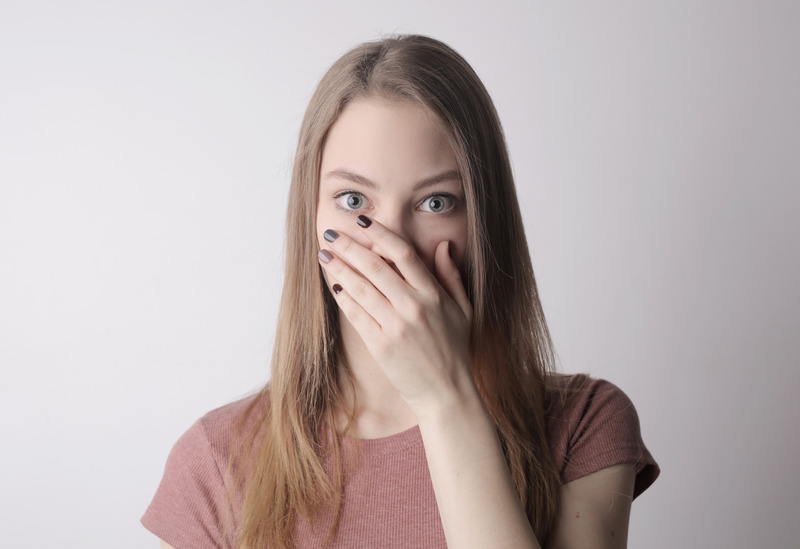 Just revealing secrets is not enough. You also have to show that you are trustworthy and that you can keep his secret. Studies conducted in Florida and Arizona have revealed that people often place a very high value on trust and honesty in a relationship. According to Suzanne Degges-White from Northern Illinois University, trustworthiness has been identified as one of the most important and determining factors for estimating the longevity of a relationship, whether it is a platonic one or a romantic relationship.
This is why it is important that when you are trying to get him to like you, you have to establish right from the start that he can trust you with his secrets and can be vulnerable with you without any doubts. So that in the future, when he starts looking at you as more than a friend, the foundation of trust and honesty is already there.
22. Act like you like him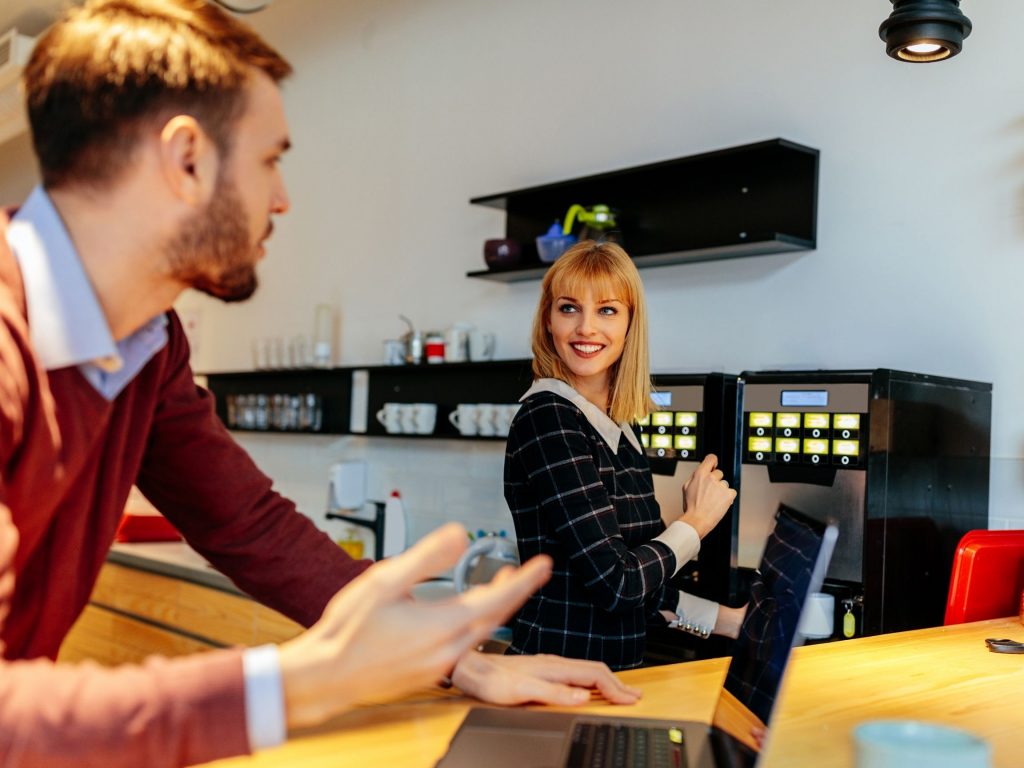 According to the phenomena called reciprocity of likings, it has been revealed that when we think that someone already likes us, we also tend to like them back. This has been further proved in This study where the participants were told that some members of a group probably like them, and later on, these people also indicated that they liked those who supposedly liked them back.
It may seem deceptively simple, but you can absolutely get a guy to like you, simply by showing him that you like him. You can do this by being warmer and nicer towards him. Smile at him and use the tricks mentioned in this article. He will certainly notice and but this will increase his chances of liking you back as well.
23. Be ready to walk out if he doesn't like you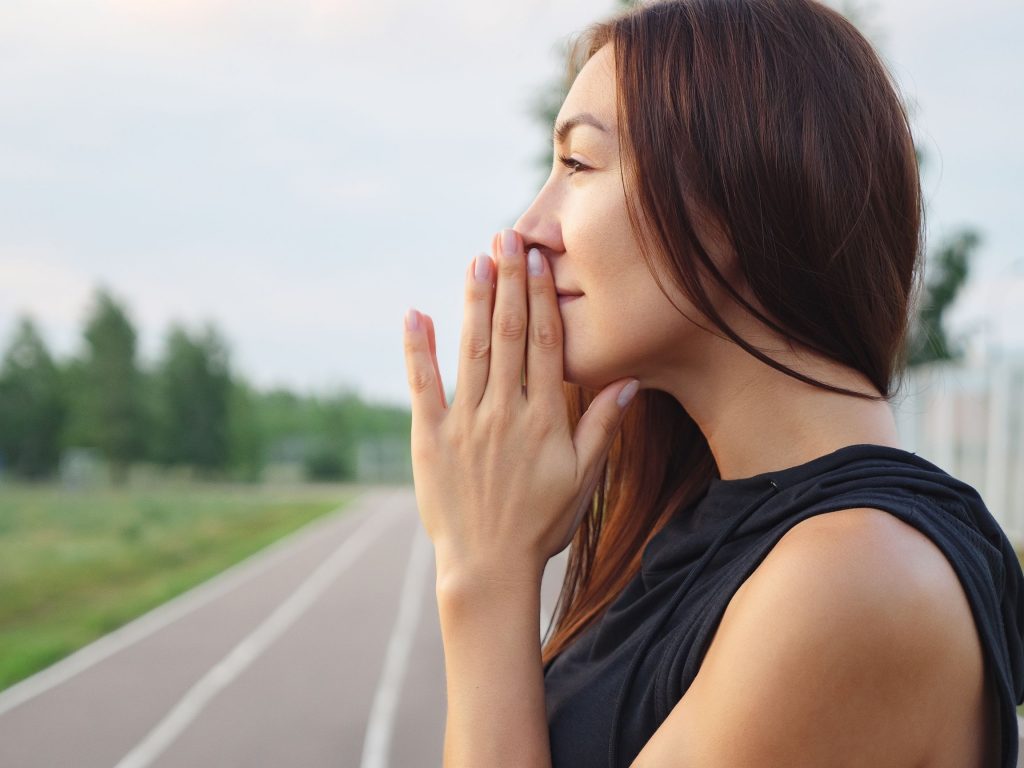 Nothing is as sexy as self-respect. If you find out that your dream man does not feel the same way about you, be prepared to walk away from him. Do not depreciate yourself by chasing after a man who doesn't want you. Maybe he will respect you for this and come after you, but this is not guaranteed, and do not count on it. Walk out for your own sake, not in hopes of using the tactic to attract him.
Don't Do This To Get A Guy like You
---
Having said that, there are certain things that turn off men too. It is also necessary to keep in mind what not to do if you want your special someone to stay with you for the long term.
Here are some things you should avoid in order to get your crush to like you:
24. Do not think much about the next stage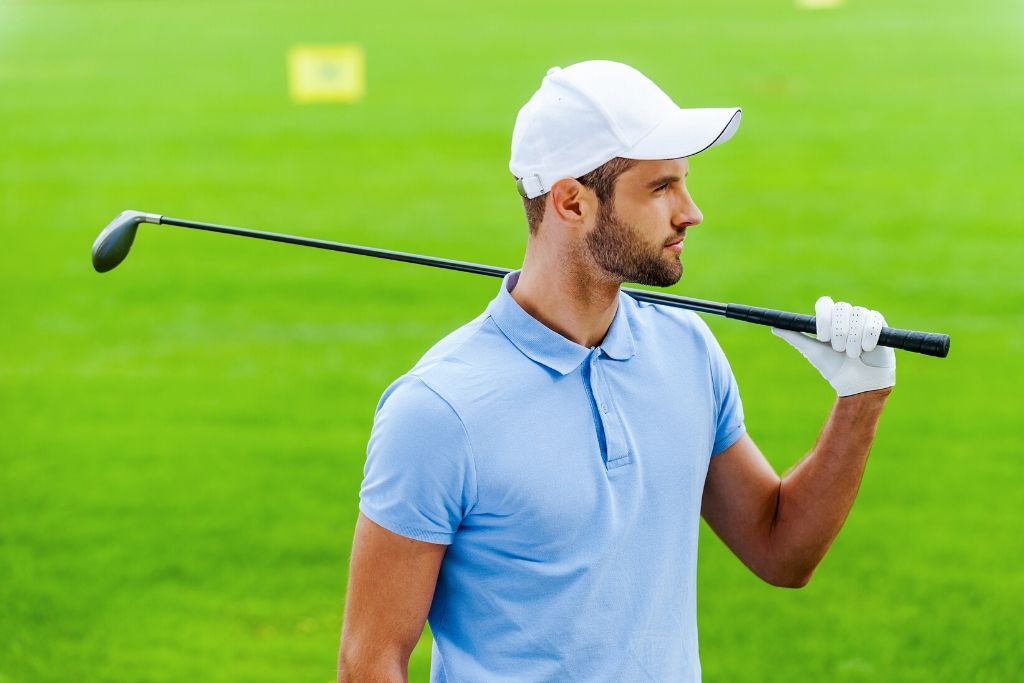 Most of us ruin what we have in the present moment by thinking about the next phase of the relationship. If you are going out with a guy you really like, then just enjoy hanging out with him and trying new activities with him. Whatever is supposed to happen, will happen in the future.
25. Do not make him the main focus of your life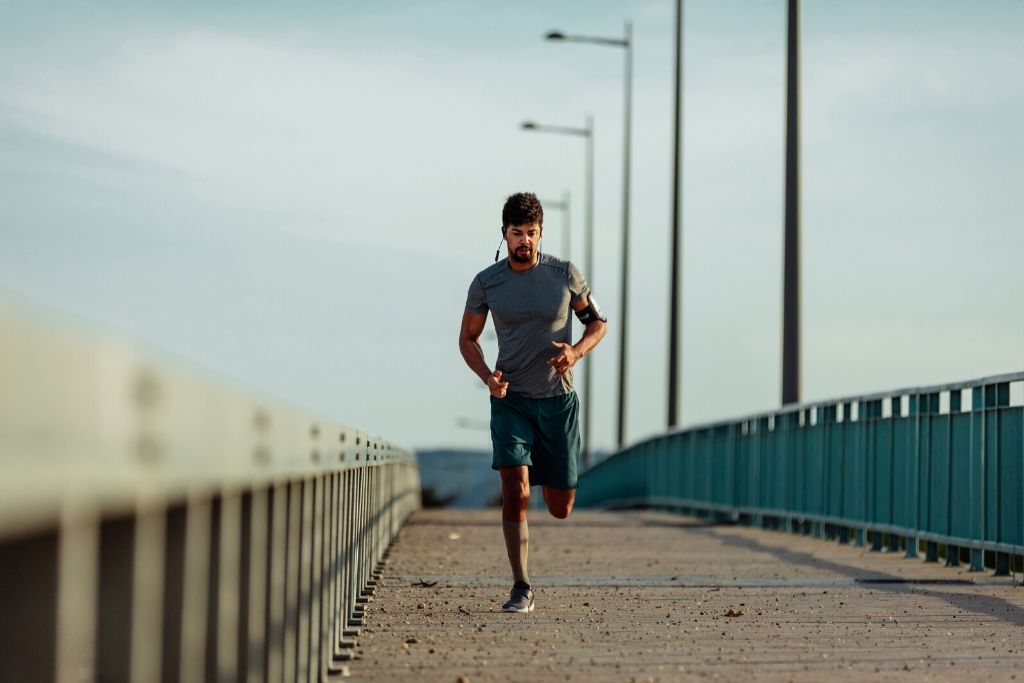 It is great to be a part of his life but it's even better to not miss any part of your own life as well. In fact, it is important for an independent woman like you to maintain your personal and professional life and be present in the moment.
It is healthier to be with a man because you want him and not because you need him. Follow your heart, be true to yourself, win in life, and chances are, you will understand how to get a boy like you.
26. Do not smother him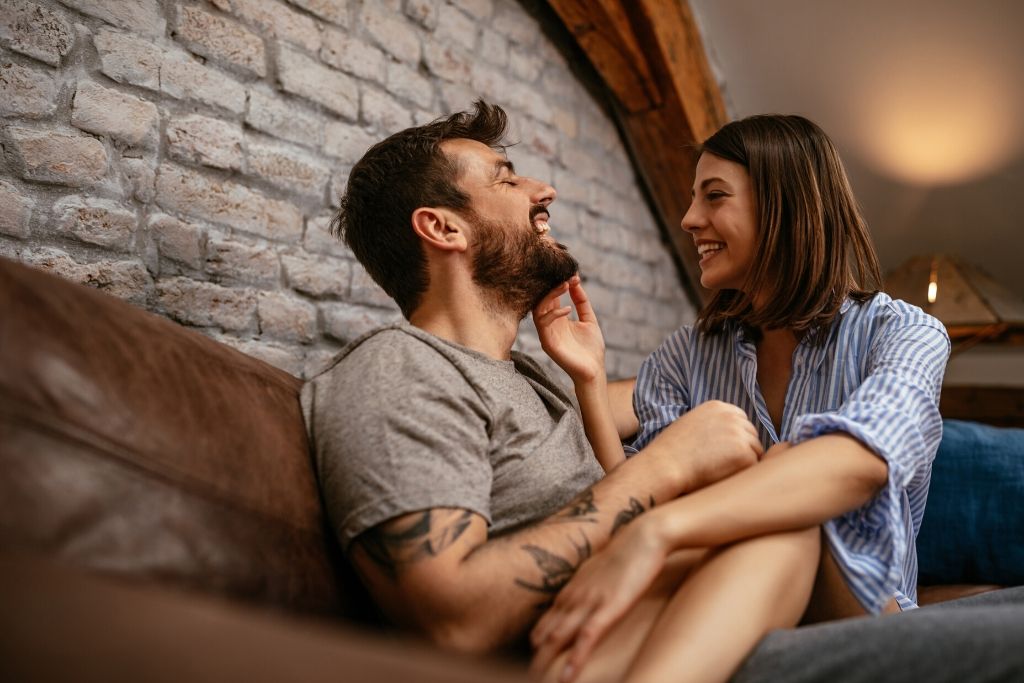 A woman with an open mind knows that everyone needs their space in life. Not many people pay attention to this but codependency is the most toxic form of settling into a relationship. It is not healthy in any case. So, the best thing is to respect his space, especially, if he asks for the same.
Many women get bitter toward a man when he asks for space. This isn't fair on his part. You must set boundaries for yourself and also, allow him to have his.
27. Do not try to fix him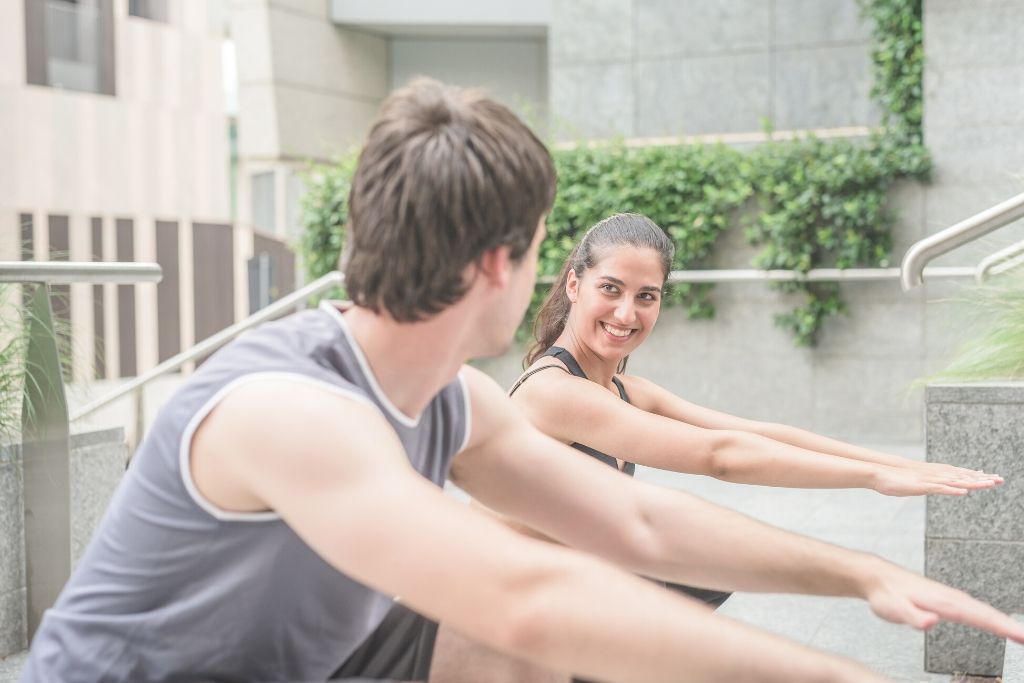 This is one of the most common problems people face and there is a lot of bad relationship advice out there these days that contributes to this problem. Do not start a new relationship thinking that you can change someone.
It is better to pick someone who is already aligned with your worldview, instead of finding someone who is not. This will create unnecessary friction. And don't worry, you will find someone who is mature enough that you do not need to fix him.
Take-home Message
It is good to try things and follow tips to make a guy fall for you. However, you must love yourself enough to not go out of your way to make him realize what a catch you are! If the connection doesn't come to you or him naturally, then it is for the best to feel no bitterness toward him and let the whole thing go.
Sometimes, people aren't ready to move ahead even if you are perfect for them. You cannot do anything about it.
The only thing you can do is move forward with your life and know that the one for you is out there and will find you soon.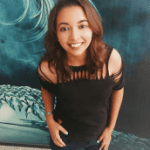 Namrata Singh
Namrata is a Doctor i.e. dentist turned writer and a clinical researcher. Eager to learn about anything and everything, she is what you would call a jack of all trades and master of none. With a zeal for reading novels, books, and anything she could get her hands on ever since she was little, she embarked into a writing career purely out of luck. After indulging in a freelancing career for nearly two years, she can now write on anything - from dentistry to decor, travel to technology, medicine to management - but the psychology remains her first love. Having dealt with mental health issues in the past, she hopes to raise awareness for the same and help people with her work in association with The MindFool team